12 Inspiring Quotes about Prayer from Billy Graham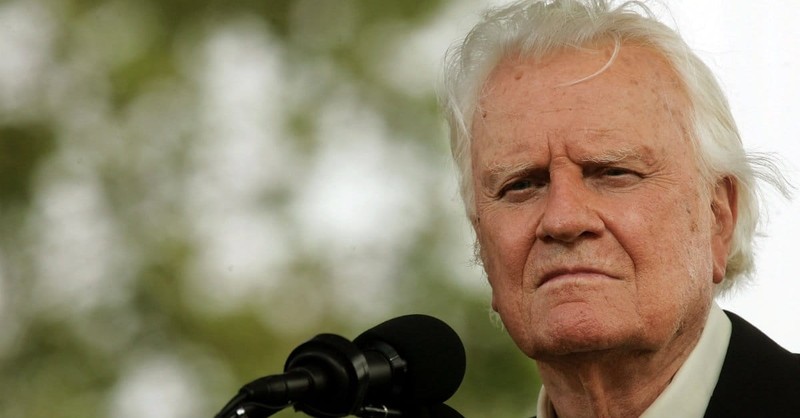 Billy Graham was a powerful man of faith. He led countless people to Christ through his Crusades and his ministry, as a whole. Throughout the decades, we have come to cherish many of his words, including his thoughts on prayer.
Here are some of Billy Graham's quotes about prayer to inspire you to spend more time with the Lord:
Image Courtesy: Getty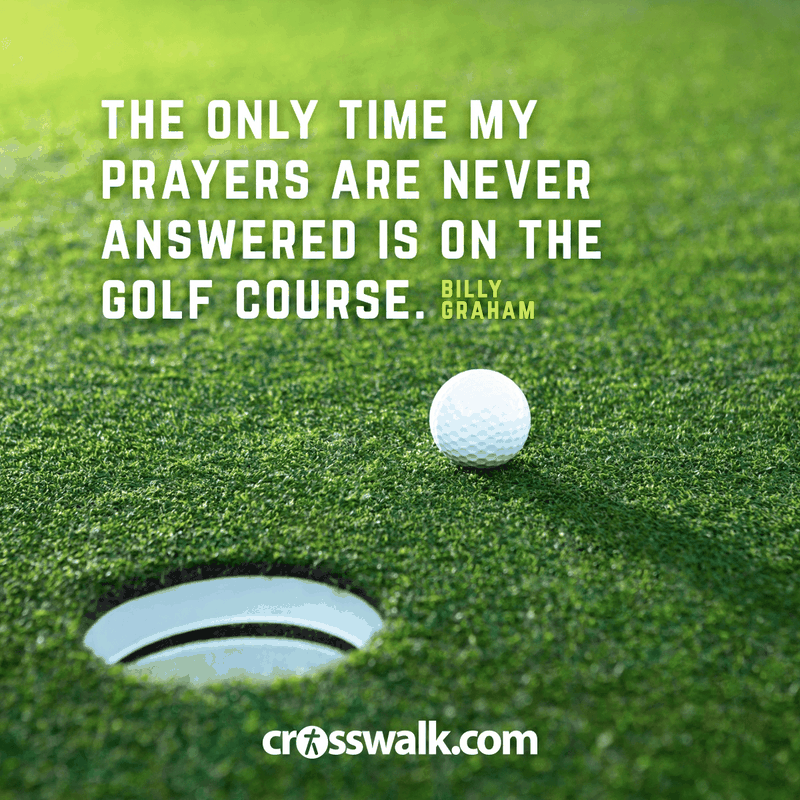 "The only time my prayers are never answered is on the golf course."
I'm sure Billy Graham meant this in a humorous way, but one thing we can take away from this quote is that God definitely answers our prayers. He hears us. And he responds.
However, God may not respond if you are asking for something selfishly. When we pray, we have to have a Kingdom mindset, desiring what He desires. Winning at a game of golf may not have the eternal value that you think it does.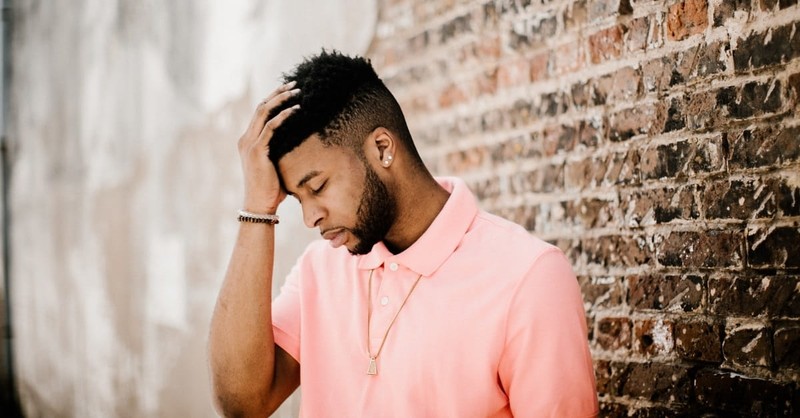 "You cannot pray for someone and hate them at the same time."
This one seems obvious. If you have overwhelming feelings of hatred in your heart for someone, how can you have a sliver of goodwill towards them? More than likely, you would not wish good things upon that person. Thus, the prayers would be insincere.
God desires us to be set apart. Jesus said, "But I tell you, love your enemies and pray for those who persecute you, that you may be children of your Father in heaven. He causes his sun to rise on the evil and the good, and sends rain on the righteous and the unrighteous" (Matthew 5:44-45)
If you are struggling with loving someone who has hurt you, pray that God would help you to forgive them. He is the one who changes hearts.
Photo Courtesy: Whittaker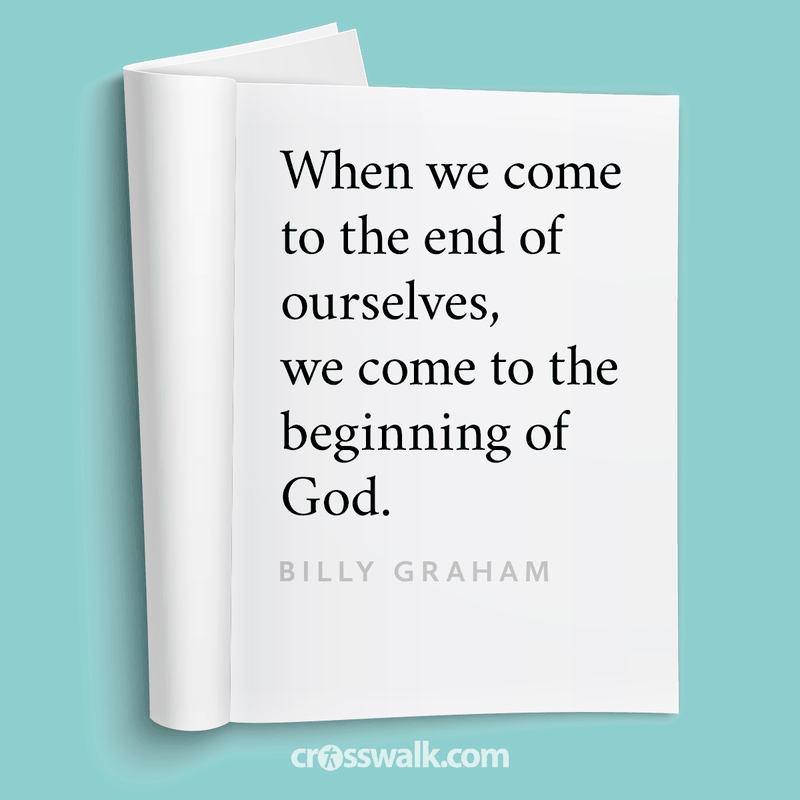 "Have you ever said, 'Well, all we can do now is pray?' ...When we come to the end of ourselves, we come to the beginning of God. "
Prayer matters. Have you ever heard the saying, "Do your best and let God handle the rest?" As humans, we have a limit, but God is limitless. When our own striving isn't enough, God may use that opportunity to show how great He is. Give it over to God.
"But he said to me, "My grace is sufficient for you, for my power is made perfect in weakness." Therefore I will boast all the more gladly about my weaknesses, so that Christ's power may rest on me" (2 Corinthians 12:9).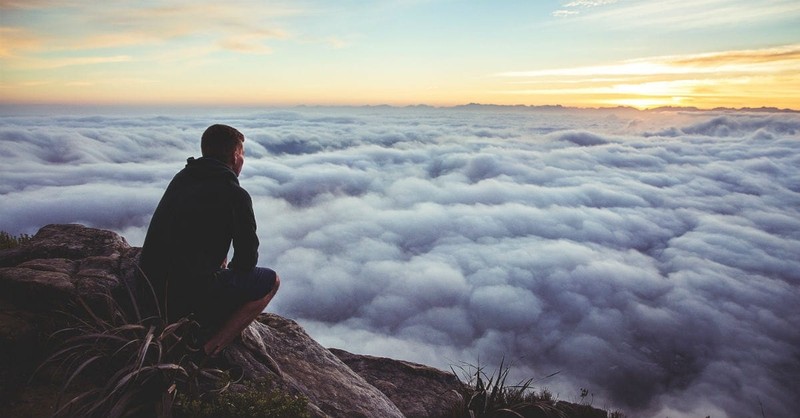 "[Jesus] prayed briefly when He was in a crowd; He prayed a little longer when He was with His disciples; and He prayed all night when He was alone. Today, many in the ministry tend to reverse that process."
This shows the intimacy of prayer. When we are alone with God, we are able to be more vulnerable with Him. We can give him our concerns without fear of others judging us.
When we pray in front of a crowd, we must always keep our motives in check.
"And when you pray, do not be like the hypocrites, for they love to pray standing in the synagogues and on the street corners to be seen by others. Truly I tell you, they have received their reward in full. But when you pray, go into your room, close the door and pray to your Father, who is unseen. Then your Father, who sees what is done in secret, will reward you. And when you pray, do not keep on babbling like pagans, for they think they will be heard because of their many words. Do not be like them, for your Father knows what you need before you ask him." (Matthew 6:5-8)
Photo Courtesy: Unsplash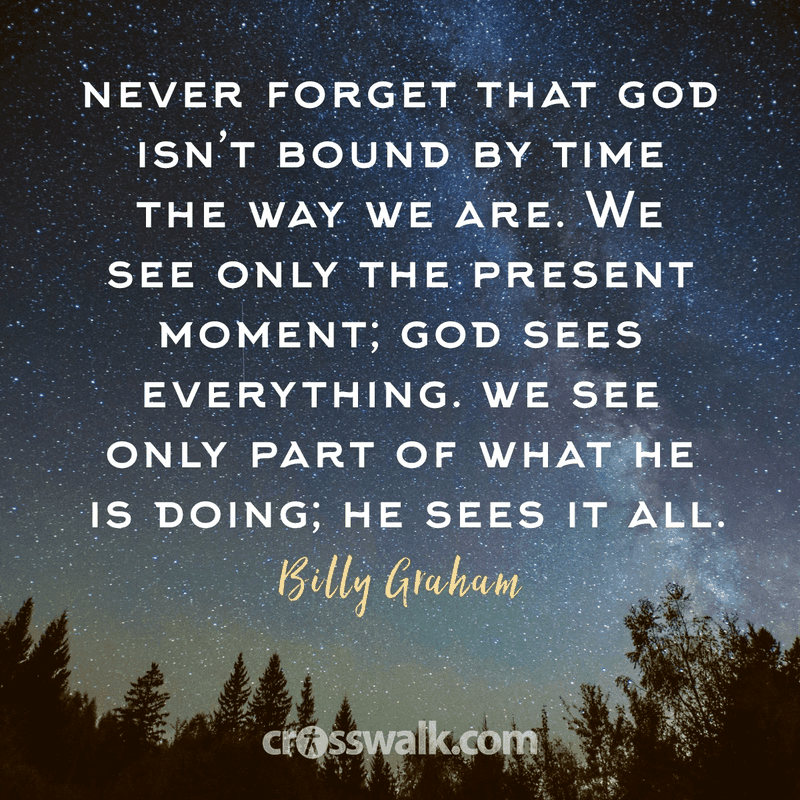 "I firmly believe God continues to answer the prayers of His people even after He has taken them to heaven. Never forget that God isn't bound by time the way we are. We see only the present moment; God sees everything. We see only part of what He is doing; He sees it all. "
People rarely think about time and its relationship with
faith
. Have you considered the idea that God and Heaven exist outside of time--that what we are experiencing on Earth is like a blink of an eye to eternity?
Peter writes, "But do not forget this one thing, dear friends: With the Lord a day is like a thousand years, and a thousand years are like a day. The Lord is not slow in keeping his promise, as some understand slowness. Instead he is patient with you, not wanting anyone to perish, but everyone to come to repentance." (
2 Peter 3:8-9
)
Continue to pray at all times, you never know when God may answer that
prayer
.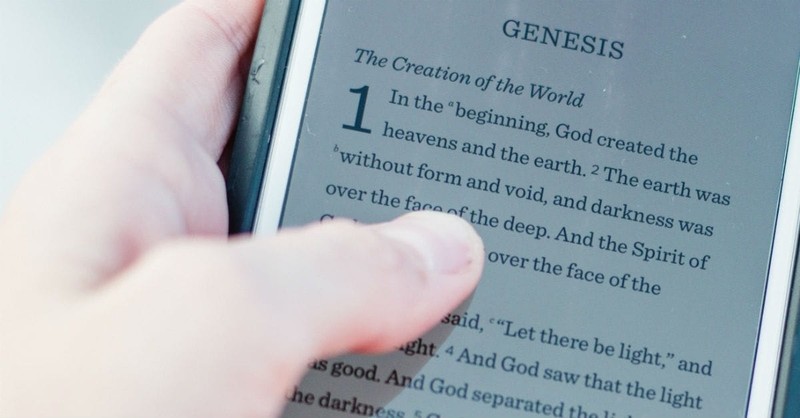 "Satan will contest every hour you spend in Bible reading or prayer."
Be on your guard throughout the day. Peter says, "Be alert and of sober mind. Your enemy the devil prowls around like a roaring lion looking for someone to devour." (1 Peter 5:8) When you do pray and read the Bible, you are putting on the armor of God and will be able to more easily withstand the enemy's attacks. (Ephesians 6:10-18)
Photo Courtesy: Unsplash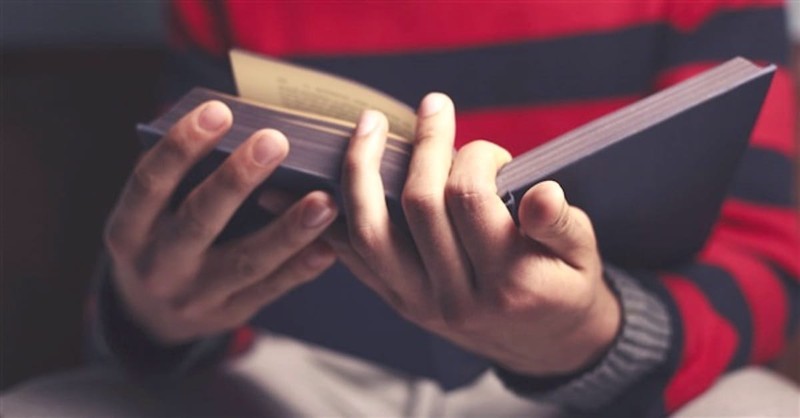 "Every day has exactly 1, 440 minutes; can't you find even 10 of them to be with your heavenly Father? Doesn't God deserve the best minutes of your day?"
Seeing those two numbers convicts me. Does it convict you? We get so busy with things we deem important throughout the day. Perhaps they are important, no judgement here! If we could spend just ten minutes a day in prayer with God, how would that change our life?
Give God your ten minutes. Give him fifteen, twenty, whatever you can, but make sure to give him your best, focused and genuine moments.
Photo Courtesy: Thinkstock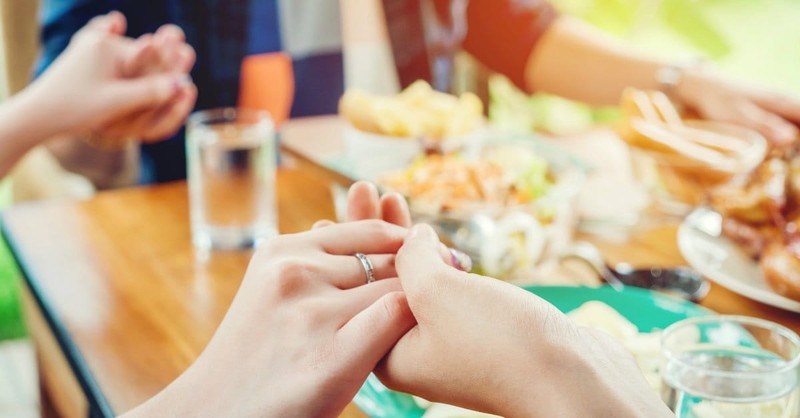 "Pray together—not just before meals (although that's important), but regularly every day. Set aside time also to read God's Word together, and seek out a church where you can grow in your relationship with each other and with Christ."
A woman wrote to Billy Graham asking for advice for her upcoming marriage. She feared divorce and wanted to know what were the pillars of a strong marriage. These are the words he penned.
One of the pillars for a strong marriage is prayer.
When you pray together as a couple, not only are you acknowledging that your marriage consists of you, your spouse, and God, but you are also seeking His involvement in your life, together. You are being of one mind as well as continuing to be equally yoked with your spouse. (Philippians 2:20, 2 Corinthians 6)
As you pray daily, read the Bible, and attend church together you reinforce the foundation of faith in your lives and marriage. You learn from each other and strengthen each other. (Ecclesiastes 4:9-12, Proverbs 27:17-19)
To read more of Billy Graham's advice on marriage, click here.
Photo Courtesy: Thinkstock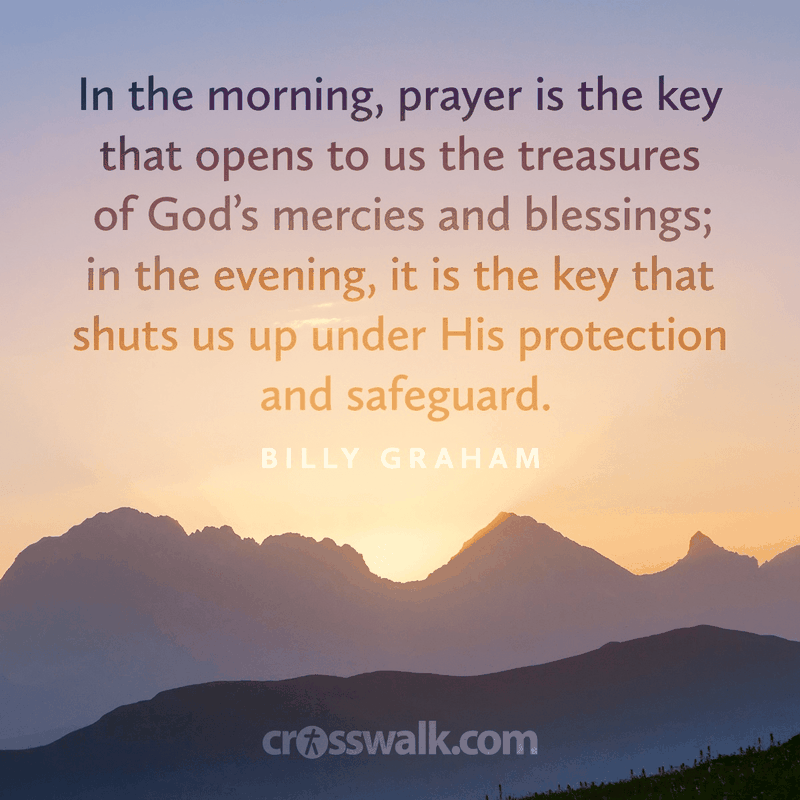 "In the morning, prayer is the key that opens to us the treasures of God's mercies and blessings; in the evening, it is the key that shuts us up under his protection and safeguard."
How many times do you pray daily? When do you pray? Is it in the morning, at night, throughout the day?
In Lamentations, it says, "Because of the LORD's great love we are not consumed, for his compassions never fail. They are new every morning; great is your faithfulness." (Lamentations 3:22-23)
Did you catch that? They are new every morning. Every morning, we have a chance to start anew. There are new possibilities. We don't know what the day holds, therefore, we need to seek God every morning for guidance and strength.
When you pray at the end of a long or rewarding day, you are able to reflect. You may bring God new concerns or you may bring him songs of gratitude. This is the chance we get to recharge in prayer before a new day begins. This is a place to find grace and peace.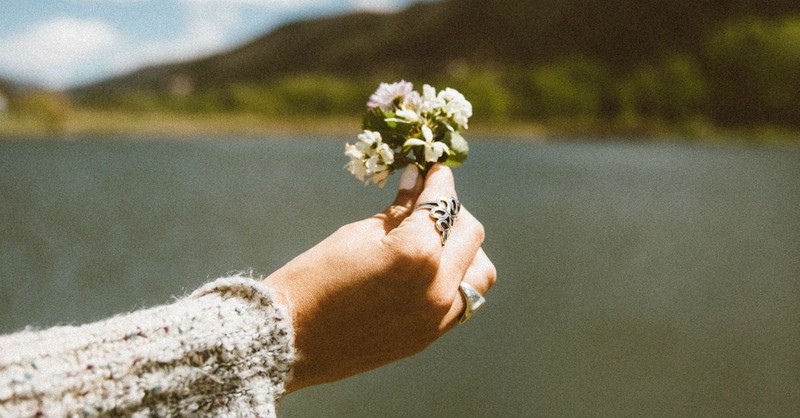 "True prayer is a way of life, not just for use in cases of emergency. Make it a habit, and when the need arises you will be in practice."
Here is an illustration: you have a friend that you used to talk to. It was so easy to bring up anything with them. Now, you have lost touch and you don't know the words to say. You feel awkward even reaching out. Imagine this is similar with God. I'm not saying you can't always talk to God, but it might feel a bit awkward at first if you're not in the habit of praying.
Praying is simply talking with God. You can bring him your challenges. You can thank him for providing for you. You can tell him your sorrows.
"Rejoice always, pray continually, give thanks in all circumstances; for this is God's will for you in Christ Jesus." (1 Thessalonians 5:16-18)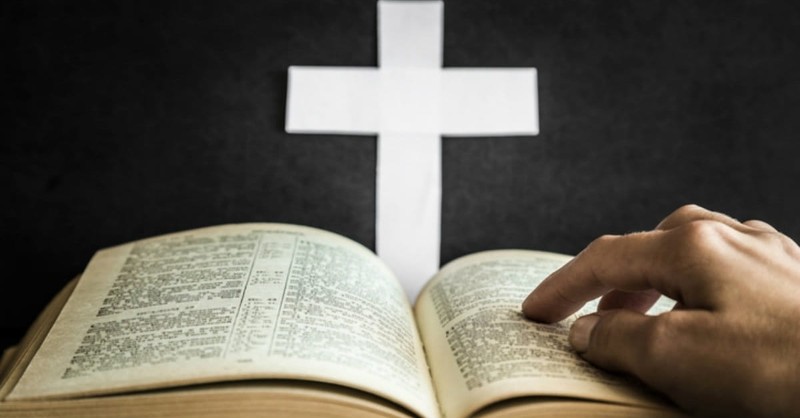 "We are to pray in times of adversity, lest we become faithless and unbelieving. We are to pray in times of prosperity, lest we become boastful and proud. We are to pray in times of danger, lest we become fearful and doubting. We are to pray in times of security, lest we become self-sufficient."
Prayer changes how you see things. When you focus your mind on "things above," the temptations and ways of this world fall away. Prayer helps to strengthen us, center us, and guard us.
"Since, then, you have been raised with Christ, set your hearts on things above, where Christ is, seated at the right hand of God. Set your minds on things above, not on earthly things. For you died, and your life is now hidden with Christ in God." (Colossians 3:1-3)
Photo courtesy: Thinkstock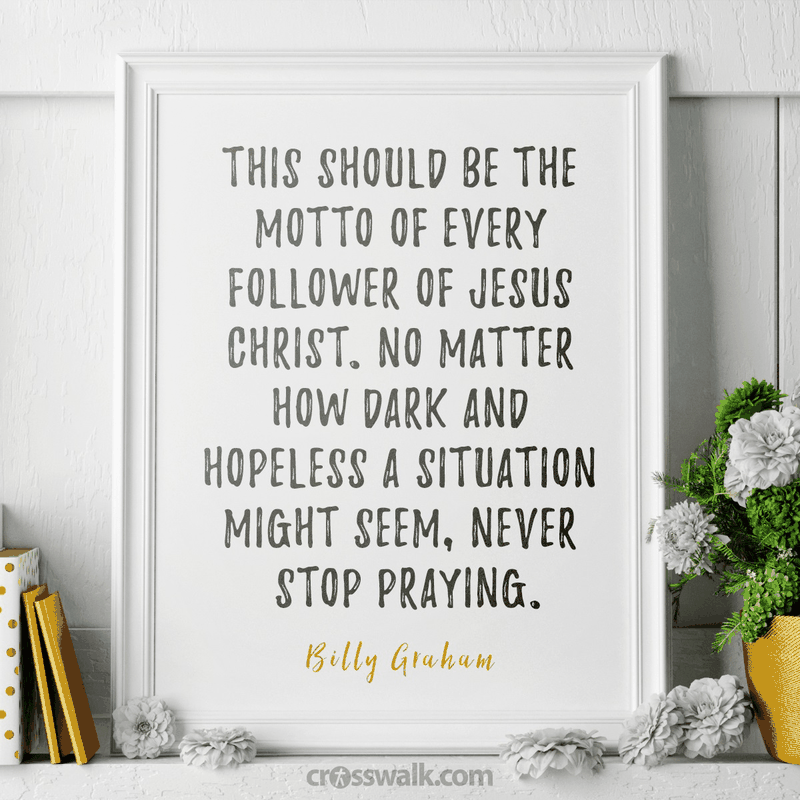 "This should be the motto of every follower of Jesus Christ. No matter how dark and hopeless a situation might seem, never stop praying."
If our hope is in Christ, our hope is in prayer.
"This is the confidence we have in approaching God: that if we ask anything according to his will, he hears us. And if we know that he hears us—whatever we ask—we know that we have what we asked of him."  (1 John 5:14-15)
We are charged, as believers to pray.
"And pray in the Spirit on all occasions with all kinds of prayers and requests. With this in mind, be alert and always keep on praying for all the Lord's people." (Ephesians 6:18)
Know that he is near.
"The LORD is near to all who call on him, to all who call on him in truth. He fulfills the desires of those who fear him; he hears their cry and saves them." (Psalm 145:18-19)
---
Watch a Live Stream of Billy Graham's preaching from the Billy Graham Evangelical Association.
Visit the BGEA's memorial page for Billy Graham to leave a condolence message

---