11 Ways to Jumpstart Your Prayer Life This Year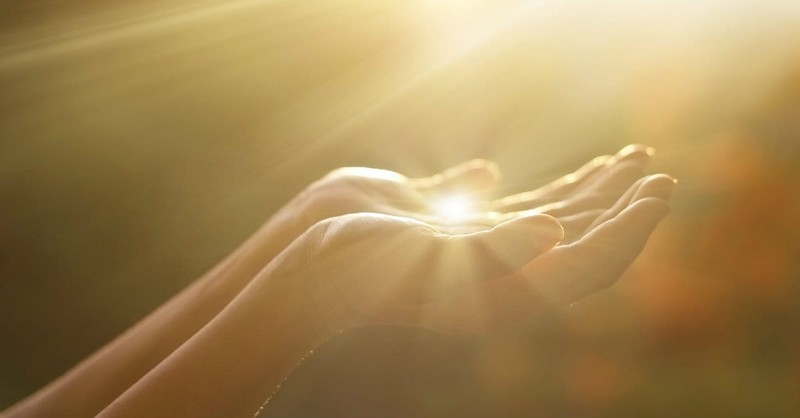 Once again, we have started another New Year. A year filled with new things to try and new opportunities to seize. A year to start making some real changes in our lives. Everyone makes the usual resolutions like losing weight, quitting a bad habit, or getting a new job. What about our spiritual resolutions? Maybe we want to attend church more or spend more time reading the Bible. Maybe we really want to jumpstart our prayer life but we're not sure how to really stick with it. Here are twelve suggestions to jumpstart your prayer life right now.
1. Commit to Prayer Time - Our lives get so crazy. We get overloaded at work, the kids have to be shuffled everywhere and then there are the unexpected things that pop up. It's easy to let our prayer life become stagnant. This year, commit to spending 15, 30 or 60 minutes with the Lord on a daily basis. Pencil it in on your calendar so it becomes ingrained in your daily life.
2. Rent The Movie War Room - This is a great move to inspire you to jumpstart your prayer life. It is about a couple on the brink of destruction who learn how to fight 'the right' way.  Instead of being at each other's throats all the time they learn to fight through prayer instead. This movie will not only motivate you to take action, it will change your life.
Listen to my prayer O God. Pay attention to my plea. -Psalm 54:2 (NLT)
3. Start a "War Board" - This concept is taken from the movie above. Choose a place in your home that is going to be your war room. Some people have a bulletin board that they use as their war board if they live in a smaller space. Start writing down prayers that are specific to yourself, your family, and those around you. Start writing down Bible verses that correlate with each situation. Start praying and see what happens. Keep a 'prayers answered' journal to go along with it.
4. Read Fervent by Priscilla Shirer - Ladies, if you are looking for a book that will teach you to pray more seriously, specifically, and strategically this is it. This book covers where the enemy will hit you the hardest including your identity, your family, your fears, etc. It then teaches you how to craft your own personalized prayer strategies.
5. Read The Battle Plan For Prayer by Steve & Alex Kendrick - Although anyone can read this book, if the gentleman in your life is looking to strengthen his prayer life, this is a great book. It explains how effective prayer works, will inspire the reader to deepen their relationship with God and teach them how to develop both basic and advanced prayer techniques
I will praise You as long as I live, lifting up my hands in prayer. -Psalm 63:4 (NLT)
6. Volunteer to be a Watchman for Your Church - Some churches have people volunteer to be 'watchman' at different times during the week. This means that someone is always praying at all hours of the day and night. There is a lady I know that gets up every morning at 1:00 am to be the watchman for her church.
7. Start a Prayer Group - Gather your friends and start your own prayer group. Meet once a month in each other's homes for a relaxing night of conversation and prayer.
8. Join a Christian Group Online - Search on Facebook and see if any of your local churches have an online prayer group. If not, start your own with a few of your online friends. Set up a private group to share requests, stories, and praises.
9. Pray without Distraction - Sit down with your family and explain that you want to really lean into your prayer life this year. Let them know that from this time to this time each day, you won't be available and that this is your prayer time. Make a sign for the door of your War Room so your young children will know not to disturb you.
10. Pray Spontaneously - A lot of people think you have to be in church to pray but this is not true. You can pray any time, anywhere. It's always good to pray spontaneously. If you run into a friend or hear of someone who needs prayer, don't wait till you can write it down. Pray right then and there. Pray for people whose names float through your mind during your busy day. Pray when you feel a tugging or stirring in your heart. Praying this way is excellent because you never know if the person you are thinking of needs prayer at that very moment.
11. Pray Specifically - Take some time to step up your prayer game. Instead of 'blanket praying' as we all do at some point when we are absolutely exhausted, take some time to write down specifics. If you know someone who needs surgery, write a specific prayer for it. If you know someone who is going through a divorce, write a specific prayer for that. If you know someone who just had a baby, write down specifics to pray over the situation. If you know someone who just got engaged, write a specific prayer for that. Praying specifically for a person or situation not only makes you feel closer to the Lord, it makes you feel closer to the person.
Are you feeling inspired but still a little concerned about not staying consistent? Let us pray.
 Dear Lord,
 I come to You over my prayer life right now. I know that I have been lax and have been so distracted lately. I want to renew my commitment to spending time with You everyday and to jumpstart my prayer life again. But I'm scared that I will become distracted and fail like so many other times. I pray that You will renew a passion in me for this part of my life. I pray that I will have a fresh, laser like focus on spending time with You and in praying for others. Help me to recognize the stirring in my heart when someone needs spontaneous prayer. Help me to recognize when it's You that wakes me up in the middle of the night to be a 'watchman' and to have the clarity to hear your voice. In Your Name I pray. Amen.
Carrie Lowrance is a freelance writer and author. She has been featured on Huffington Post, She Is Fierce, Parachute, The Frugal Farmer, etc. She is also the author of two books of poetry, one children's book, and she writes her own personal finance blog at carrielowrance.com.
Image courtesy: Thinkstockphotos.com
Publication date: January 12, 2017