3 Prayers You Can Pray In the Midst of Tragedy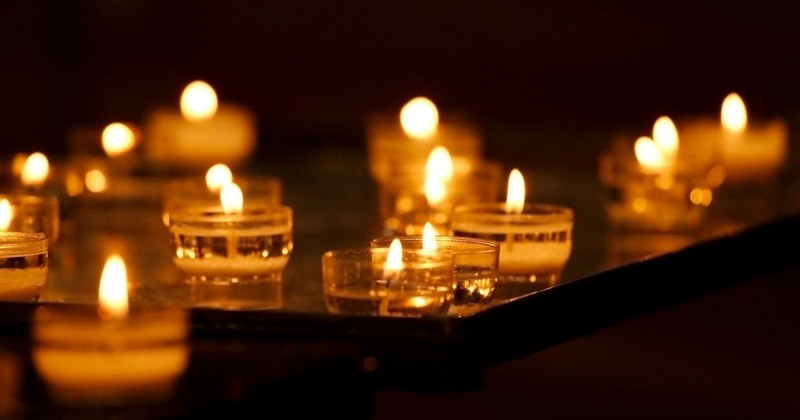 Editor's note: Brenda wrote and submitted this piece to us before the events in Orlando unfolded over the weekend. Her message here is all the more timely now.
This past April five young women from the University of Georgia were in a fatal car crash. Four of the students died, and one has substantial, life-altering injuries.
When I heard this story for the first time I felt sick. Even though I didn't know the girls, tears welled up in my eyes. Nowadays it seems I hear horrific news stories everyday, but this story affected me in a way others haven't. For days afterwards I couldn't stop thinking about those five girls.
I thought maybe it was because the girls went to my alma mater or because Georgia is my home state or maybe because my husband grew up in the town where the crash took place.
But none of these were the reason.
The reason this story affected me differently is because just down the hall of my house two little girls are asleep in their beds. Two little girls who, Lord willing, will be young women in college one day.
I thought a lot about the girls' parents trying to empathize with their agony. This is when fear set in. What if those are my girls one day? How will I go on? How will I survive?
I took myself down that path for a little while imagining each next step that I would take. I imagined myself passing out, throwing up, falling to the ground kicking, screaming, crying, and begging. I imagined not getting up for days and lying in my bed in a dark room. I imagined a deep depression setting in.
Then I imagined the curtains in my room opening up just a smidge and sunlight beginning to filter back in. I imagined that over time more light would begin to shine. Eventually I would get up and begin to live again.
Anytime a tragedy such as the death of a young person occurs, we wonder what God was thinking. Even the most mature Christian has difficulty making sense of something that seems so senseless. The Bible tells us that God is sovereign over all events in life, both good and bad (Job 1-2). It also tells us that God uses all things for His glory. He uses all things for good (Romans 8:28).
How in the world could something like this ever be used for good?
Six years ago I had my own personal life-threatening crisis. It didn't involve my children. Instead it involved my husband. He was dying of Cardiomyopathy and had to be put on life support as he waited for a donor heart to become available for a heart transplant. I remember the feeling of white-knuckling each minute like I was hanging off of a cliff. I never knew what the next moment would bring.
My story did not end in tragedy. My husband is alive and healthy today. But as I thought about the "What if's" that may occur with my girls during our lifetimes together, I remembered back to my time with my husband in the hospital.
I know that a spouse is a different relationship than a child despite the love you have for your spouse. However, there are three prayers I learned to pray during my husband's health crisis. I pray these prayers today as I intercede for other people. I also pray that I will be able to sustain these prayers in the most horrific of personal tragedies I may face in the future.
1. I pray that people come to know, and hold onto, our only hope in Jesus Christ (1 Peter 1:3-5).
If you've ever been faced with life and death circumstances you know the helplessness you feel. With other problems we face in life there's often something we can do to help the situation. However, when it comes to a health crises there is nothing you can do but surrender it to God.
This is when the hope of Jesus becomes real because you have nothing left. Sure, you can get mad at God and even turn away from Him, but that will only leave you more hopeless than before. Without the hope of Jesus there's no purpose for your pain.
Our hope in Jesus reminds us that the story doesn't end here. It goes on. And it doesn't just go on for a little while, but it goes on for eternity. We can look at our tragedy and know that even if it's life threatening, heaven is coming.
2. I pray that people run to God and not away from Him during and after the tragedy.
A tragedy will either move you closer to God or further away. It's natural to move further away because since God is sovereign it feels like the tragedy is a personal attack on us. We begin to think lies such as we're being punished, God wants to teach us a lesson, or we did something to cause it.
The truth is the struggle isn't "against flesh and blood, but against the rulers, against the authorities, against the powers of this dark world and against the spiritual forces of evil in the heavenly realms" Ephesians 6:12.
Job in the Bible is a perfect example of a man who did not run away from God but went to Him, pursuing Him with His confusion and questions. God can handle our anger. He can handle our disbelief. He can handle our pride. When we go to Him with all of these emotions He is willing to show us more of our need for Him.
3. I pray that souls be saved even if physical lives are lost as a result of the tragedy.
When my husband was in the hospital this was the prayer I prayed when I came to the end of myself. There was nothing I could do, and I knew that God might choose to take his life. I finally got to a place in those final hours before his heart transplant where I was able to say, "God, my husband is not mine. He's yours. I want him here with me. But if his death grows Your kingdom and brings other people to You through his story, I give him to You. Take him. But don't let this be in vain. Save many souls through his story."
This should be our ultimate prayer during crisis and tragedy. If we truly believe that God works all things out for good, then for what other reason than the saving of souls for eternity would there be than to allow the deaths of four young women and the critical injury of a fifth?
Tragedy should help make a reality the truth that this world is not our home. Each of our lives is a part of one big story that God is writing. A story of how He loves us so much He will go to unspeakable measures to bring each of us to Him. As Joseph said in Genesis 50:20, "You intended to harm me, but God intended it for good to accomplish what is now being done, the saving of many lives."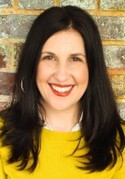 Brenda Rodgers considers herself a "recovering single" after years as a single woman chasing after marriage instead of chasing after Jesus. Now her passion is to mentor young women to live purposefully and grow in their relationship with God and others. Brenda has been married for five years to a heart transplant hero and is the mom of a toddler girl miracle. She is also the author of the eBook Fall for Him: 25 Challenges from a Recovering Single. You can also read more on Brenda's blog, www.TripleBraidedLife.com and follow her on Twitter and Facebook.