3 Things Jesus Didn't Pray For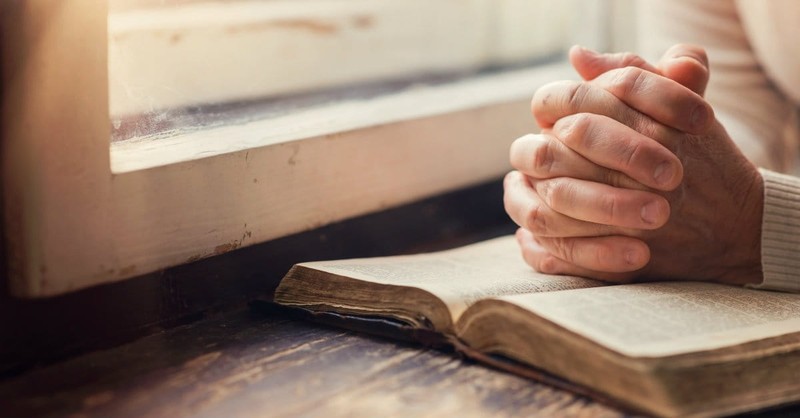 Throughout the Gospels, Jesus gives us instruction about how to live, serve God, and love others. And of course, he tells us to pray. We know prayer is important because the Bible says that Jesus prayed regularly and Paul tells us to pray continually (1 Thessalonians 5:17). But when we study the New Testament, we discover that, with the exception of a whole chapter in John (chapter 17), we aren't privy to many of Jesus' actual words spoken in prayer. 
To put it simply, prayer is communication with God, and none of us is exempt. Even Jesus did not neglect his relationship with the Father, and communication is essential to build a strong relationship. 
In Matthew 6:5, Jesus says "when you pray" (not if) and then shares an example of how to pray. On the other hand, since He tells us the Father knows what we need before we ask Him (Matthew 6:8), why pray at all? Because it is in these conversations that we build a relationship and come to understand the nature of God.
Jesus was known for turning things around, for giving surprising and unexpected answers that were contrary to expectations. Even if you've been praying for years, you may learn something new by looking not at what Jesus did pray but at what he did not pray for. 
He didn't pray for provision. 
If I told you Jesus prayed for a nicer home, a job promotion, or a luxurious car, you wouldn't believe me. Neither did He ask God to stretch what money He and his disciples had. Yet how often do our prayers center on material things? Is it wrong to ask God to help you pay your bills? No, but don't be surprised if God instead tries to teach you about living within your means and being content with what you have. When Jesus taught His followers the Lord's Prayer, he told them to ask for their daily bread—basic essentials, what they needed at that moment to survive—but nothing beyond that.
Jesus said, "Do not worry about your life, what you will eat or drink; or about your body, what you will wear. Is not life more important than food, and the body more important than clothes?" (Matthew 6:25, NIV)
Instead, Jesus trusted that God (and His people) would provide everything He and the disciples needed. He understood that by following his instructions about sharing our possessions, feeding the hungry, and clothing the poor, we will have enough. Instead of asking for more, Jesus gave thanks for what He already had. He blessed the food in front of Him, and He thanked God for hearing Him and giving wisdom to those who believed in Him.
He didn't pray for the sick. 
When someone came to Jesus for healing, He didn't hesitate. He didn't pray, but He simply put His hands on them and healed them. He surprised people by starting with what was on the inside—the state of their hearts—and then He moved from the spiritual to the physical. After forgiving them of their sins or declaring that their faith made them whole, Jesus healed their bodies. 
We can learn an important lesson from this—prayer must not replace action. Just as Jesus often withdrew by Himself to pray, so should we. He teaches us that it's ideal to pray in private and not for show. But after Jesus prayed, when He encountered someone in need, He acted. He didn't use prayer as reason or excuse to delay. (How often have we said, "Let me pray about this and I'll get back to you?") Neither did He denounce the sick for a lack of faith. He recognized the faith it took to ask for help, and He responded with compassion. Immediately.
"But He was Jesus! Of course He could heal! How am I supposed to do this?" you may wonder. I'll answer you in Jesus' own words: "Truly, truly, I say to you, whoever believes in me will also do the works that I do; and greater works than these will he do." (John 14:12, ESV). His instructions were specific: "Heal the sick, raise the dead, cure those with leprosy, and cast out demons. Give as freely as you have received!" (Matthew 10:8, NLT)
He didn't pray about tomorrow.
I don't know about you, but I find myself consistently asking for revelation, for God to show me His plan, to give me some kind of insight into where I am going so I know what to do to get there. But here's the thing: God doesn't have to tell us what He is doing, and sometimes we might be better off not knowing. If we can learn to listen for God's voice—if we can develop a strong relationship with our Heavenly Father through prayer—then we will hear and respond when He nudges us in a certain direction. 
Jesus already knew God's plan for His life, but still He approached God and asked if there was any other way it could be played out. It's alright to tell God what you think you want. But then, in humility and full obedience, even when facing crucifixion and suffering, Jesus ended His prayers in the Garden of Gethsemane by asking for God's will to be done.
Instead of relying on our own knowledge or ideas, God wants us to depend on Him. God doesn't necessarily want us to be enlightened about every step of His plan, but instead to lean on Him daily for help. To turn to Him with each step we take. To understand that He can be trusted with all of it because He knows what He is doing. And not to worry but to live in the present.
"Give your entire attention to what God is doing right now, and don't get worked up about what may or may not happen tomorrow. God will help you deal with whatever hard things come up when the time comes." (Matthew 6:33-34, The Message).
Praying like Jesus
The things Jesus prayed—and the ones He didn't pray for—provide guidance for our prayers. But just because Jesus didn't pray for something doesn't mean that we should not. Although Jesus was fully man, He was also fully God. He was privy to God's plan in a way that we are not. He didn't need faith because He knew beyond a shadow of a doubt who God is and what He could do. To pray like Jesus, we need to nurture those seeds of faith that God has given us—trusting and giving thanks for what has been provided, spending time in prayer so that we are ready to act when the time comes, and leaning on God to help us live in His will in each moment. Our days should begin and end with prayer—bookends to the miraculous answers and blessings we'll see as we follow in the footsteps of Jesus.
Kelly O'Dell Stanley is the author of Praying Upside Down and Designed to Pray. A graphic designer who writes (or is it a writer who designs?), she's also a redhead who's pretty good at controlling her temper, a believer in doing everything to excess, and a professional wrestler of doubt and faith. She blogs at kellyostanley.com and calls small-town Indiana her home.
Publication date: June 21, 2016