5 Prayers from a Mother's Heart for Her Daughter, the Bride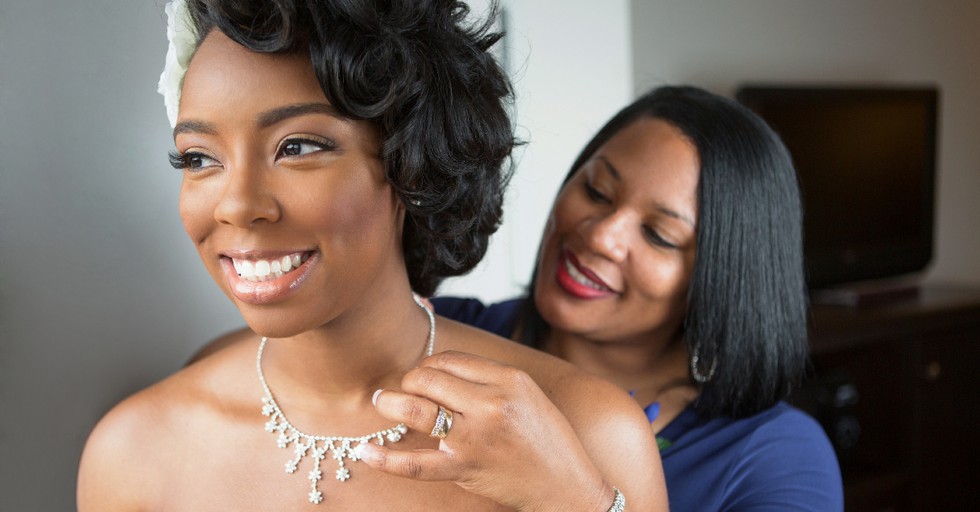 A white dress hangs in all its elegance, waiting for our daughter's wedding day. The stack of gifts for her new home keeps growing as parcels arrive on our porch. A flurry of emails—catering menus, lease agreements, travel confirmations—fills her inbox as she prepares to celebrate and step over the threshold into life as a married woman.
As this sweet bride's mother, it's a joy to share recipes and shop for towels and see the soft light of love in her eyes for her groom. Yet I long for so much more for my daughter than a cute apartment and a fun honeymoon vacation. My heart dreams of a rare, soul-growing marriage beyond the romance or natural compatibility they share.
After nearly thirty years of walking through life with my own husband, I know her marriage journey will twist and turn. Sometimes she will feel lonely in the same room as her mate. When their "for better" turns to "for worse," she'll wonder if the ship of their life will capsize in the storm.
Our daughter will experience self-doubt and the painful realities of her own limitations as she tries to love her family well. She needs Someone strong and good to help her live out all the hopes her wedding vows will hold.
As my daughter leaves and cleaves to her husband, so much goes with her. Her parents' love. Excitement. Encouragement and support. Yet the most important thing I can give to my daughter is prayer to the One who loves her most.
Here are 5 prayers from a mother's heart as my daughter prepares to say, "I do."
Photo Credit: ©GettyImages/digitalskillet