A Devoted Heart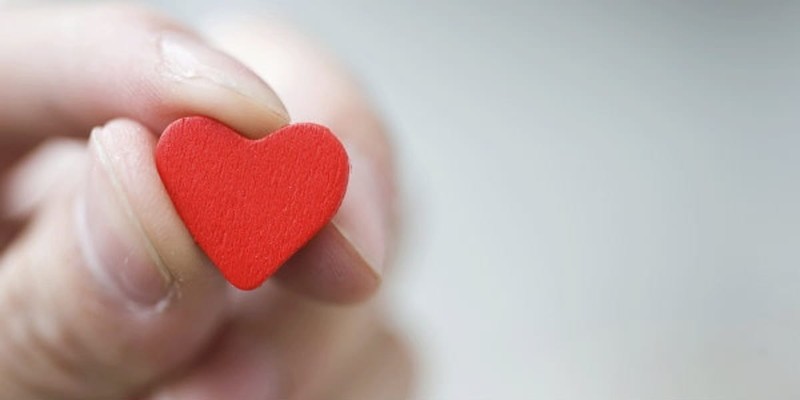 "In the morning, O Lord, you hear my voice; in the morning I lay my requests before you and wait in expectation" - (Psalm 5:3).
Do you ever wake up in the morning feeling like an exhausted runner in a race that never ends? Are you sometimes emotionally out of breath where it's hard to concentrate, difficult to relax, and you feel unmotivated and restless? Do you feel like you need to gather lost strength and your activities are running ahead of your heart?
Life can be quite challenging. It is hard to live above the noise and demands of everyday life. But if we are going to survive, we must learn to balance our outward busyness with our inward reflection. It's a life-long process. Only God can keep us in perfect balance.
David was a man who cultivated his heart relationship with God. He is one of my favorite Old Testament characters because he was a man who had a devoted heart. His heart hungered deeply after God. What do we know about his life? He was a triumphant king who had great tragedy—He was gifted yet human—He was strong in battle yet fell in weakness. In spite of all of these things, David was God's chosen man.
David battled with impossibilities just like us. I like his humanity. He was shockingly real—a man who was desperate, dependent, and cried out to God on a regular basis. He didn't have life together as we may think of some superstar Christians. He didn't want to be big in man's eyes, but big in God's. David's struggles are for all of us to see. They were very real, vivid struggles. God is letting us in on his secret life. He is teaching us what true greatness is, because unfortunately there is still a lack of depth among Christians today.
David Was Devoted in Obscurity
"But the Lord said to Samuel, 'Do not consider his appearance or his height, for I have rejected him. The Lord does not look at the things man looks at. Man looks at the outward appearance, but the Lord looks at the heart'" - (1 Samuel 16:7).
David lived during the time of the Judges. Samuel, the prophet, was old and the people were not satisfied with God's method of leading a nation. The Israelites wanted a king. Other nations had kings, and they wanted to be like them. They rejected God's ways, and Saul was their choice. After all, he was physically attractive, strong-willed, and had many external qualities (1 Samuel 13:14).
But God's choice was different. He did not look at talents, gifts, and personality. He looked at internal qualities of the heart.
When the time came for choosing a king, 7 sons passed before Samuel. But God did not choose these. The youngest son, David, was tending sheep. He wasn't plotting about how to become king or complaining about his mundane job or envying his brothers. David was worshipping God out in the fields and shepherding his sheep. This time in his life was very significant.
Perhaps we can think that David's job was boring, unimportant, worthless, and very lonely. It even seemed in the natural as if he was left out of God's big picture altogether. But God often tests us with the boring and the mundane. When He develops inner qualities, He is never in a hurry. It is in the little things that we prove ourselves capable of big things. They are actually the behind-the-scenes tests of integrity. We may think, "I am in the wrong place, I have talent, I should be a leader or doing something important!"
But God sees and he is looking at our heart. He knew all along how He was going to use David. He was very pleased with David's performance, his worshipping heart and care for his sheep, his integrity and obedience. Above all else, He was pleased with David's devoted heart. And He chose David as King. We read in 1 Samuel 13:14, "The Lord has sought out a man after his own heart and appointed him leader of his people."
Every single day was purposeful in God's eyes.
David—the very least and the youngest in his father's estimation—was great in God's eyes. He was God's choice man. He was anointed first in private before his public anointing. At the perfect time "the Spirit of God came mightily on him" (1 Samuel 16:13). What God did in and through David was the outcome of his private life of devotion. He had a prepared heart that was fixed on God. His life was devoted to seeking God in prayer and worship. God was David's greatest reality.
Remember the life of David the next time you are tempted to be discouraged in the ordinary. David—who was obscure, unseen, and unapplauded by the crowd—was big in God's eyes. Perhaps David wrestled with insignificance and routine in his harder moments. He may have combated negative feelings and attacks from the enemy in his thought life. But he passed the test of routine and obscurity, and was faithful in his devotion to God.
David had a Heart After God
"Hear my voice when I call, O Lord; be merciful to me and answer me. My heart says of you, 'Seek his face!' Your face, Lord, I will seek" (Psalm 27:7-8).
What was the secret to David's success? Throughout his obscure life alone out in the fields, He continued to praise, worship, and thank God. He cultivated his heart and allowed God to root out self. All of this seemed so contrary to human wisdom, but in His perfect timing God used David mightily. David had a shepherd's heart of trust and devotion. He was the giant killer, the composer of Psalms, Saul's personal musician, Jonathan's closest friend, a hunted fugitive and, finally, the King of Israel.
The Bible says that he was a man after God's own heart. For the Bible to say this about a man is quite astounding. David used all his energies in pursuing God. He spent time with God. His inward life was more important than his outward activity. It was his highest priority, and he learned to work effectively from the inward to the outward. Out of our hearts flow our energy, insight, and influence for God. David let God penetrate his heart deeply. God was his one dominant passion. The cost was high to feel God's burden, to feel His anguish, to understand His heartache, and to stand in His truth day in and day out. But he was willing.
Look at the influence of the Psalms in your own life. Have they not touched you inwardly again and again?
David was not preoccupied with accomplishment. He was preoccupied with God. What we are comes out of our private life. It's invisible to almost all but God. Yet it greatly influences others. Great lessons are learned in the secret place. Dependence is learned and we are touched at the bottomless depths of our personality and spirit.
We aren't going to get anywhere unless we go into the deep with God. I lived on a ship for years and we never got anywhere unless we launched out into deep waters. If we learn this lesson—private before public—we have learned the greatest of lessons that will affect the rest of our lives. It's solitude and devotion before activity.
Learning to Live a Devoted Life
"Devote yourselves to prayer, being watchful and thankful" (Colossians 4:2).
Christians often have the problem of living on the surface, the visible level. It's a temptation we must all face. The outward is most immediate for our attention. It demands our time and energy. We can feel trapped by the tyranny of the urgent. The battleground of the ages is activity—it's Satan's great strategy—if he can keep us constantly active, he has gotten us—we are no longer captain of our souls, and easily sink. An impulsive desire of mankind is to avoid concentration on God. It's so easy to work for Him any day than to let Him work in us.
People all around us are driven, but why?
We are often starved for respect and public applause. Perhaps we are afraid to face our inner problems or never had the approval of one significant person in the past. Maybe we are trying to gain acceptance or want power in order to compensate for the loss of never hearing "Well done." Or we could be covering guilt and are trying to clothe it in spirituality. Maybe the hurts of the pass will just not go away. We may have been raised in a home where accomplishment and drivenness was a way of life or where there was pride and competition all around us. There are many reasons why. But it's time we look inside and let God drive all the wrong motives out of us. We must learn to live a devoted life.
Perhaps the opposite of drivenness is to learn to wait upon God in stillness. David said in Psalm 27:14, "Wait for the Lord; be strong and take heart and wait for the Lord." In waiting David demonstrated dependence. He listened and he waited while he watched over the flock. He knew how to draw on God's resources (Psalm 63:8). He knew how to receive from God in solitude. Fountains of living water come from the interior. God wants to build dependence and quality from the inside out. David learned how to battled for his nation in God's strength, not his own.
Are you tempted not to make prayer and devotion to Christ your first ambition in life? Does the devil tempt you to focus on the externals of life rather than what is most important. Are you tempted to run around in endless activity or are you learning to listen to the still, small voice of God. Keeping Jesus as Lord of our life is the best way you and I can live. Let's keep Jesus in the center and cultivate a devoted heart.
"On my bed I remember you; I think of you through the watches of the night. Because you are my help, I sing in the shadow of your wings. My soul clings to you; your right hand upholds me" (Psalm 63:6-8).
Together in the Harvest,
Debbie Przybylski
Intercessors Arise International
International House of Prayer (IHOP) KC Staff
deb@intercessorsarise.org
www.intercessorsarise.org
*This Article First Published 4/23/2013