A Powerful Prayer for Couples to Pray Together
Rebecca Barlow Jordan

www.rebeccabarlowjordan.com

2018

14 Sep

COMMENTS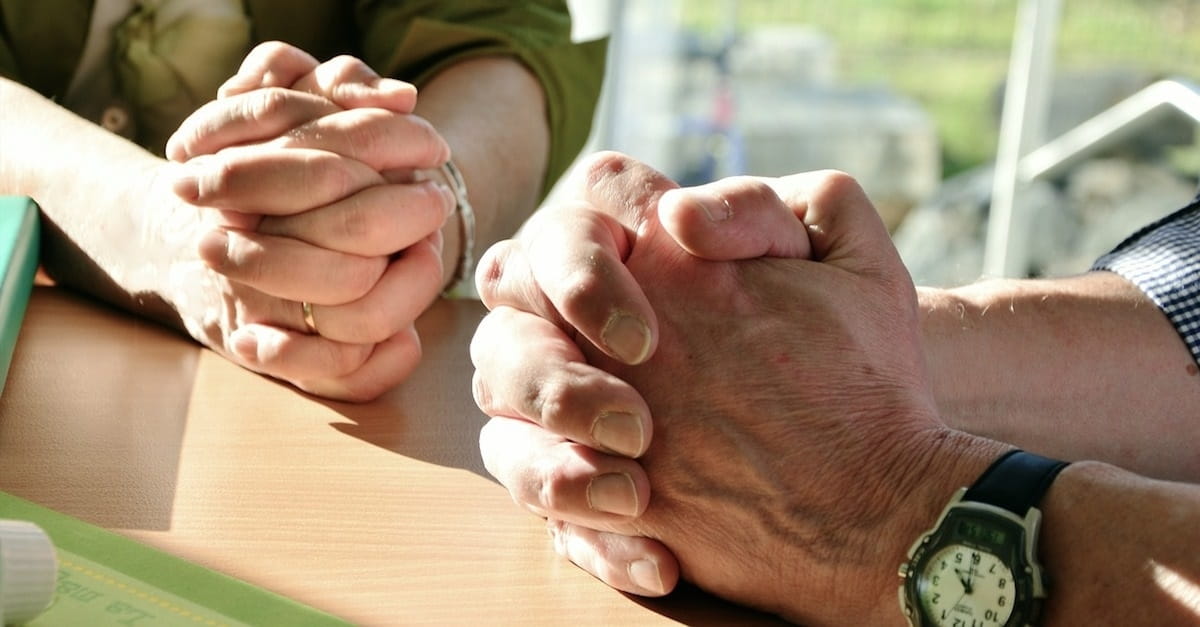 Maybe you've heard that couples who pray together, stay together. You recognize the importance of praying together as a couple, but you need help. Where do you begin? What if the words don't come? Is there a right or wrong way to pray? If you're interested in establishing the habit of praying together, here is a simple prayer for you and your spouse that might help jumpstart your prayer life:
A Prayer for Couples
Lord, we come to You today because we simply want to pray together regularly. We know we need to set an example for our (family, kids, others), but we also want this for ourselves. We're not sure about how to start. Help us, first of all, to agree about the importance of praying together. You've said that where two or three come together in Your name, You are right there with them. So we are coming together in Your name, asking You to meet with us.
Teach us to be as disciplined in praying together as we are in other areas. Our spiritual lives need discipline just like our bodies need help with a healthy diet and physical exercise. And two are always better than one to help ensure success.
Help us to encourage one another and to set a specific time or times for praying together as a couple often. If we need to get up earlier, stay up later, start with mealtimes, or bedtime—help us to find what works best for us. Even if it requires scheduling a regular "date" or appointment on the calendar to initiate prayer as a priority and habit, we're willing to do that.
Lord, You've promised to meet all our needs, but sometimes we don't even know what our needs are. Help us to open up with You and with each other as we look to Your Word for guidance in praying together. Guard us from distractions like excessive television, social media, work, or anything else that can steal our time and commitment to pray together.
We want to pray together for our family, for friends, and for our world. We ask You to teach us how to pray—not just "Bless us," and "Give us," but really how to talk to You as a friend and as our Father, to focus on You and get to know You better, as well as each other. Help us not to be embarrassed as we take turns praying and not to worry about what words to say or how it sounds. You love honest and submissive hearts, and we want to pray that way together.
Forgive us for allowing other things in the past to keep us from praying together. Help us to be one in our desire to honor You, and to establish honest communication between the two of us so hidden sin won't hinder our prayers. Teach us how to keep our marriage intentional at all times. We realize that neglect in any area will affect both our desire and our effectiveness to pray together.
We want to know You and to make the desires of Your heart become our desires as well. Teach us how to pray according to Your will and to be patient to wait for Your answers. Thank You for Your sacrificial death, that allows us to come boldly to Your throne and find help and grace for every need we have.
Put strong Christians in our path who can help us with our prayer life and keep us accountable so we can keep growing strong in our own marriage. You are our Heavenly Father, and You love us as Your children. So today, we are coming to You, pledging our desire to begin praying together. Bless us as we seek to honor that pledge every day of our lives.
In Jesus' name,
Amen

Rebecca Barlow Jordan is an inspirational author, speaker, and passionate follower of Jesus who loves to encourage others heart to heart. She has written 11 books and over 1700 other articles, greeting cards, and other inspirational pieces. Her daily devotional Daily in Your Presence is available for delivery through Crosswalk.com. You can find out more about Rebecca at www.rebeccabarlowjordan.com.
---
This article is part of our larger Prayers resource meant to inspire and encourage your prayer life when you face uncertain times. Visit our most popular prayers if you are wondering how to pray or what to pray. Remember, the Holy Spirit intercedes for us and God knows your heart even if you can't find the words to pray.
Prayer for Healing
Prayer for Strength
Prayer for Protection
Morning Prayers
Good Night Prayers
Prayer for Employment
Prayer for Repentance
Now available is our new Daily Prayer devotional! An easy way to start your day with prayer; read today's prayer and sign up to receive it by email.
Image credit: ©Pixabay/Congerdesign