A Prayer for Fighting Suicidal Thoughts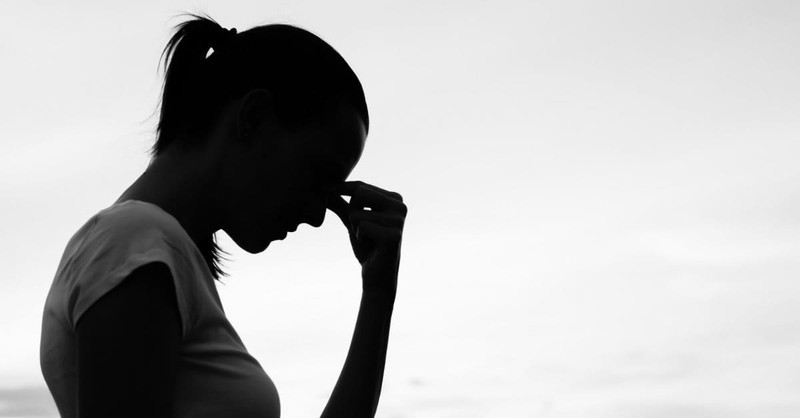 Over the years, I've learned three important things about fighting suicidal thoughts:
Having suicidal thoughts and being suicidal are two different things. Both, however are very serious and deserve attention.

People have suicidal thoughts for a wide range of reasons. Therefore you shouldn't compare yourself, your circumstances or your state of mind to anyone else.

It's often hard to pray when you're consumed with suicidal thoughts. In fact, while praying is the most important thing you can do, it's often the very last thing you want to do. It will require self discipline and self control. It will require a strength that can only come from God. For this reason, it's a good idea to plan ahead. Write a prayer when you're able to express your pain and thought process, then you'll have it ready to read the next time the suicidal thoughts come. Perhaps the following prayer can be of some help.
Father God,
The darkness has taken hold me and I can't find my way back to the light. In this moment, ending it all seems like the best option, the only option, the only way to escape. Yet, there is something in me that wants your light to snuff out the darkness. So I ask, Lord, that you would do just that. You are the only light that can shine in the darkness.
I know when I'm consumed with thoughts of death I'm believing lies from the enemy. I ask Lord that you would remind me of these truths: when I feel alone, you are with me; when I feel invisible, you see me; when I feel worthless, my value is knowing you and being known by you.
Lord, help me to understand that you are enough, because you are everything I need and more. Remind me that when I feel hopeless, you have hope in me and for me. Remind me that when I don't have the words to cry out to you, your son Jesus is praying for me, and your Spirit intercedes for me with groanings too deep for words. Let this remind me that I am seen, heard and deeply loved.
I often feel out of place in this world. I don't fit in and I'm not sure I want to. Remind me that this world is not my home and while, as your child, I will never fit in here, my time here isn't over. Not yet. Please, give me the desire to live.
When I feel like I don't matter, remind me that I was created with purpose. When I don't know or understand why I feel the way I feel - remind me that you know the depth of pain in my heart, in my body and in my being. You know me better than I know myself… and yet you still love me.
When I feel like my death would go unnoticed because my life seems to go by uncelebrated, remind me that you celebrate me and that you hurt for me when I'm in this dark place. Remind me that I am fearfully and wonderfully made, and I am worth more than I know. Remind me that this life is not mine to take. Remind me that suicide is not the only option. Remind me to love you and to love myself.
As I say these words I know in my heart that you love me and I feel incredible guilt for wanting to take the life you gave me. I feel embarrassed to admit these thoughts to you. I feel overwhelmed that you know these thoughts without my even saying them, and yet you still love me. Remind me that Jesus did not come to earth and die for me so that I could live a defeated life. Help me to desire life and to live fully in you.
In Jesus precious name, Amen.
Don't be afraid to reach out and help someone who is struggling, or to reach out for help if you find yourself struggling. God won't ever let you go. And He's given you others in life to help shoulder this burden. There's support and counsel available through many who understand or have walked this road before.
Bible Verses for Hope During Suicidal Thoughts
"So do not fear, for I am with you; do not be dismayed, for I am your God. I will strengthen you and help you; I will uphold you with my righteous right hand." (Is. 41:10)
"Cast your cares on the Lord and he will sustain you; he will never let the righteous fall." (Ps. 55:22)
"Therefore there is now no condemnation for those who are in Christ Jesus. For the law of the Spirit of life in Christ Jesus has set you free from the law of sin and of death." (Rom. 8:1-2)
"You, dear children, are from God and have overcome them, because the one who is in you is greater than the one who is in the world." ( 1 John 4:4)
"For I know the plans I have for you, declares the Lord, plans for welfare and not for evil, to give you a future and a hope." (Jer. 29:11)
There is power in God's Word, and in praying it back to Him. He reminds us that it won't return empty, without accomplishing great things. (Is. 55:11)
Read more Bible verses that have hope for suicidal thoughts at BibleStudyTools.com
---
This article is part of our larger Prayers resource meant to inspire and encourage your prayer life when you face uncertain times. Visit our most popular prayers if you are wondering how to pray or what to pray. Remember, the Holy Spirit intercedes for us and God knows your heart even if you can't find the words to pray.
Prayer for Healing
Prayer for Strength
Prayer for Protection
Good Night Prayers
Short Prayers
The Lord's Prayer

Sinner's Prayer
Prayer for Forgiveness
Prayer for Guidance
Intercessory Prayer

Now available is our new Daily Prayer devotional! An easy way to find start your day with prayer, read today's prayer and sign up to receive by email.