Lenten Prayer - 5 Prayers for the Lent Season
Rachel Dawson

2018

15 Feb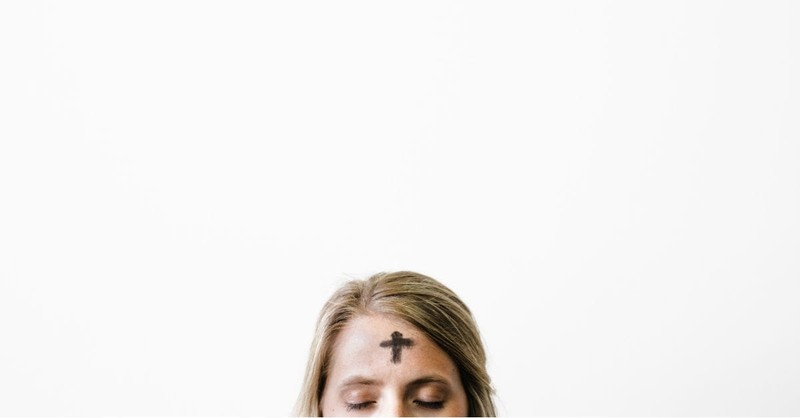 This 40-day season of Lent isn't one I always acknowledged, much less appreciated. (No shame if that's you, too!) It's only been recently, as I've come to see the beauty and richness that come from intentionality in my faith, that I've chosen to focus my attention and energy on engaging fully in this Lenten season.
You might first think that Lent is just about giving up junk food or vowing yet again to create healthy habits in your life, but I've come to discover a much deeper (and more powerful) purpose behind this weeks leading up to Easter. I invite you to read on, and see if the Lord might be stirring in your own heart as this Lenten season begins. Perhaps these Lenten p will echo the own prayers on your heart, and perhaps this season will be one you come to appreciate in new ways, too.
I opened the devotional Bread and Wine: Readings for Lent and Easter this morning and read a quote that struck me:
"Lent is the season in which we ought to be surprised by joy. Our self-sacrifices serve no purpose unless, by laying aside this or that desire, we are able to focus on our heart's deepest longing: unity with Christ. In him-- in his suffering and death, his resurrection and triumph, we find our truest joy."
That, to me, is what Lent is all about. Being surprised by joy. Sacrificing our selves as we focus on greater intimacy and unity with Christ. Finding our truest joy in Jesus alone.
Use our free 40 Day Lent Devotional Guide to lead you in prayer and scripture reading through the Lenten Season! Download your copy HERE.
---
A prayer for this season of Lent:
Heavenly Father,
Thank you for the gift of this season. Thank you for knowing our hearts and our need for rhythms in our lives, and for drawing us into a deeper communion with you throughout the coming 40 days.
Lord, it can be disheartening to read on Ash Wednesday that all come from dust, and to dust all return (Ecclesiastes 3:20), yet we know that there is more to our stories. We know that you created man and woman from the dust at the very beginning of time (Genesis 2:7) and that you breathed life into them to transform them into living creatures. We know that you are in the business of resurrection-- your very Son went to the cross to show us that no death is final and that ultimate transformation comes through your gift of salvation. Though we were made from dust, and our bodies will return to dust again, we can live in eternal glory with you through the blood of your Son.
May we remember the gift of salvation in this season.
May these weeks leading up to the tragedy of Good Friday and the glory of Resurrection Sunday remind us of who you are, how you love us, and who you have created us to be as your followers.
May we walk through this season intentionally, removing distractions that take our gaze away from your glory. May we quiet the noise that pulls us from adoration of you and puts our attention on lesser things. May we simplify where we have been stressed, may we surrender what has been burdensome, may we repent of what has been sinful, Lord Jesus.
May we see your goodness and your glory in new ways throughout this season of Lent. May we know the depths of your love for us more fully. May we feel the pain you endured for our sake, Jesus, and may we rejoice that you conquered every bit of evil when you rose to life again.
Draw us closer to your heart, that we might know you better and understand you more completely. We pray that we would not only give things up for Lent, but that we would give you glory through Lent, Lord. May our actions reflect our hearts, and may we worship you through all that we say and do throughout the weeks to come.
Jesus, the journey you took to the cross was full of betrayal, grief, torture, and darkness, yet your love for us, your people, propelled you onward. Help us to comprehend just how powerful that love is, that you would suffer such a cruel death to make a way for us to be with you in glory forever. What a gift, Jesus. What a gift.
May our praise never cease in this season. May our worship be unending. May our love for you find new depths. May this season bring new hope and new healing. May we journey toward the cross prayerfully and purposefully, even through the pain, our doubt, our questions, and our searching.
May we find resurrection life springing up from this old dusty ground, and may we be surprised by joy in all of it. May Easter be a day of complete celebration as we rejoice in our risen Savior and praise our gracious Father.
In you, we find the truest joy, Jesus.
Thank you, thank you, thank you. We praise you in all of it.
Hallelujah and amen.
---
A prayer for God to bring beauty from ashes:
by Debbie McDaniel
Dear God,
In this season of Lent we're reminded of our own difficulties and struggles. Sometimes the way has seemed too dark. Sometimes we feel like our lives have been marked by such grief and pain, we don't see how our circumstance can ever change. But in the midst of our weakness, we ask that you would be strong on our behalf. Lord, rise up within us, let your Spirit shine out of every broken place we've walked through. Allow your power to be manifest through our own weakness, so that others will recognize it is You who is at work on our behalf. We ask that you would trade the ashes of our lives for the beauty of your Presence. Trade our mourning and grief for the oil of joy and gladness from your Spirit. Trade our despair for hope and praise. We choose to give you thanks today and believe that this season of darkness will fade away. Thank you that you are with us in whatever we face, and that you are greater than this trial. We know and recognize that you are Sovereign, we thank you for the victory that is ours because of Christ Jesus, and we are confident that you have good still in store for our future. We thank you that you are at work right now, trading our ashes for greater beauty. We praise you, for you make all things new.
In Jesus' Name,
Amen.
---
A prayer for Maundy Thursday:
by Rachel Marie Stone
Lord God,
You sent your Son into the world,
And before his hour had come,
He washed his disciples' feet.
You had given all things into his hands.
He had come from you, and was going to you,
And what did he do?
He knelt down on the floor,
And washed his friends' feet.
He was their teacher and their Lord,
Yet he washed their feet.
Lord God, help us learn from his example;
Help us to do as he has done for us.
The world will know we are his disciples
If we love one another.
Strengthen our hands and our wills for love
And for service.
Keep before our eyes the image of your Son,
Who, being God, became a Servant for our sake.
All glory be to him who lives and reigns with you and the Holy Spirit,
One God, now and forever.
Amen.
---
A prayer for Good Friday:
by Debbie McDaniel
Dear God,
We remember today, the pain and suffering of the cross, and all that Jesus was willing to endure, so we could be set free. He paid the price, such a great sacrifice, to offer us the gift of eternal life.
Help us never to take for granted this huge gift of love on our behalf. Help us to be reminded of the cost of it all. Forgive us for being too busy, or distracted by other things, for not fully recognizing what you freely given, what you have done for us.
Thank you Lord that by your wounds we are healed. Thank you that because of your huge sacrifice we can live free. Thank you that sin and death have been conquered, and that your Power is everlasting.
Thank you that we can say with great hope, "It is finished…" For we know what's still to come. And death has lost its sting. We praise you for you are making all things new.
In Jesus' Name,
Amen.
---
An Easter prayer of celebration:
by Debbie McDaniel
Dear God,
Thank you that you make all things new. Thank you for the Victory and Power in your Name. Thank you that you hold the keys over death, and that by your might, Christ was raised from the grave, paving the way for us to live free. Thank you that you had plan, thank you that you made a way.
We praise you for your great strength, we praise you for your lavish love. We praise you for you are Conqueror, Victor, Redeemer, and Friend. We praise you that you alone are our Deliverer, you are Worthy, you are our everlasting Father, our great and awesome God.
We confess our need for you. We ask that you would renew our hearts, minds, and lives, for the days ahead. We pray for your spirit of refreshing to fill us again.
Keep your words of truth planted firmly within us, help us to keep focused on what is pure and right, give us the power to be obedient to your word. And when the enemy reminds us of where we have been, whispering his lies and hurling attacks our way, may he be reminded again of his future. For we have a future and a hope in you. We've been set free, redeemed, the old has lost its grip, the new has come.
Shine your light in us, through us, over us. May we make a difference in this world, for your glory and purposes. Set you way before us. May all your plans succeed. We may reflect your peace and hope to a world that so desperately needs your presence and healing.
Thanks be to you God, for your indescribable gift!
To you be glory and honor, on this Resurrection Day, and forever.
In Jesus' name,
Amen.

Related Articles:
What is Lent?
When Does Lent Start and End?
What is Ash Wednesday?
When is Ash Wednesday?
What is Easter?
When is Easter?
Rachel Dawson is the design editor for Crosswalk.com.
Photo credit: ©Unsplash