5 Powerful Prayers for Nurses to Provide Encouragement and Strength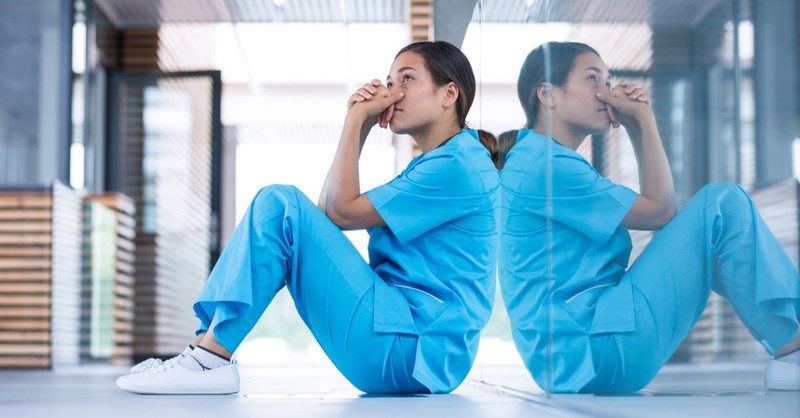 I'm not a nurse but I've spent a significant part of the last 15 years hanging out with nurses. They're some of my favorite people, and they've stepped in more times than I can count to save my son—figuratively and literally. Kyle was diagnosed with leukemia at age 10, relapsed at 19, and is still dealing with the collateral damage of years of aggressive treatment at 25.
Without our nurses, we would be lost. They're a crucial part of our medical team. They get us information when we're confused, hold our hands when we cry, give us hope when we're hopeless, and never hesitate to jump into the deepest trenches when our world falls apart. I'm grateful for every one of them. Whether you know a nurse personally or want to spend some prayer time lifting up these front line workers, here are 5 powerful prayers to strengthen and encourage nurses.
A Beautiful Prayer for Nurses
Lord, In Galatians 5:13 you tell us to "serve one another humbly in love." It's not even a question that caring for others can be tough. Even more so for those who have chosen to become nurses.

Grow and water their servant hearts. Take their burdens. Bless them as they bless others. Remind them they don't have to face the day's challenges without You. You've put them on this path. You're not going to make them walk it alone.

You've told us "the fruit of the Spirit is love, joy, peace, forbearance, kindness, goodness, faithfulness, gentleness and self-control"(Galatians 5:22). Nurses have bad days just like everyone else. As they walk into work to care for others, would You help them leave those bad days at the door? Let Your smile shine through. Replace their patience with Yours. Protect their feelings and emotional health when people or situations become difficult.

When your job is working with people—especially people struggling with issues of their own—it's easy to get frustrated and feel taken for granted. Prompt them with the right responses, even when they're treated poorly. Show them how You see those You've put in their care.

Jesus, keep our nurses healthy and strong in all areas of their lives. Protect their families, their marriages, their children, their incomes, their futures. Provide them with physical and emotional and spiritual rest. Help them not to "grow weary in doing good"(Galatians 6:9) and build them up when they're breaking down. Bless them with so much compassion that it spills effortlessly into their patients' lives. Be their backbone, their living water, and the one who continually fills them before they even come close to running on empty.

We often think of prayer as a hail-Mary, out-of-options, last-ditch-effort. Remind nurses to pray for their patients not last but first. After all, they have direct access to the Great Healer. Where medicine fails, You can still prevail. You are the only one capable of performing miracles and the only one who can soothe hearts when miracles don't appear.

Help nurses to be at peace with how You want to work in the lives of their patients. Help them accept Your will and see it as goodness even when it doesn't feel like anything close to being good. Thank you, Lord, for bringing Kyle's nurses into our life. Thank you for all those you've called to serve in this way. We need each and every one of them. Amen.
For our Healthcare Workers and Nurses
Father, I'm exhausted. There are so many people relying on me, and I'm not sure I can be stretched any thinner. I honestly didn't know I could keep going on such little sleep, so I give you praise for keeping me going! Please, Lord, keep me safe. Keep me healthy so that I can continue caring for the sick. I ask that you protect all the healthcare workers. We need them to be healthy and available. I know that you are the great physician. You are the healer. I ask that you would put your healing hand on our patients. I ask that you would work through us to give them the best care possible.
Give us strength when we are weak, endurance to push through the long hours, and tongues that offer hope and compassion to these people who are sick and scared. Some of our patients won't survive this virus. Lord, don't let us become numb. Allow us to mourn with those who mourn, but also give us the strength to keep going, to keep working. Give us opportunities to share the hope that is found in you. Help us not to be afraid. Remind us to praise you in this storm. - by Beth Ann Baus, Prayers for Healthcare Workers
A Prayer for Nurses and Medical Workers
Father God, You are the true and only healer. Thank You for these medical workers who sacrifice time, sleep, family time and in some cases, their lives, to bring healing to those who need it. When people are sick or hurt they just want to be well and whole. Thank You for the knowledge, discernment and quick wisdom that these doctors use to help heal people so they can be well enough to be open to hearing the Gospel. By providing healing they are sharing Your Son. What a joy and a blessing! Amen! - Dawn Mast
A Prayer For Nurses and Medical Staff During COVID
Almighty Father, we ask that You place Your protective hand over those in the medical community to keep them healthy and encouraged. We also pray that you shine Your light of guidance on the medical researchers working tirelessly to find a vaccine for this disease. Amen. - by Delores Smyth
A Prayer for Nurses' Strength
Thank you, Lord, for equipping me with your strength; a strength I don't deserve and could never be capable of on my own. Thank you for carrying me when I am weak. Thank you for holding my hand when I am too scared to take the next step. Thank you for lighting the way in the bleak darkness of my reality. Thank you for the instructions to be strong AND take action. I know that these two go hand in hand. I know that I must not only be strong, but I must also take action.
Thank you for the strength that motivates us into action. I know that without action, I am simply stuck in a holding period. I know that without action, I am simply stuck. Lord, I pray to be like Ezra. I know that I am sinful. I pray for the audacity to confess boldly, repeat loudly, and lament intensely in front of others. I want to be strong and take action. I refuse to live in a holding period.
I pray that you equip me with your strength that can carry me into action, and I pray that I can use a whole lot of exclamation points to describe how amazing You are. Thank you, Lord, for designing me to be exactly who I am. Thank you for Your strength that leads to action, especially in such uncertain times. Amen. - by Lindsay Tedder
God Calls Us to Care for Each Other
"And be ye kind one to another, tenderhearted..." (Ephesians 4:32)

"...let us do good to all people, especially to those who belong to the family of believers." (Galatians 6:10)

"Therefore encourage one another and build one another up..." (1 Thessalonians 5:11)

"...As I have loved you, you must love one another." (John 13:34)

"Rejoice with those who rejoice; mourn with those who mourn." (Romans 12:15)

"Do nothing out of selfish ambition or vain conceit. Rather, in humility value others above yourselves, not looking to your own interests but each of you to the interests of the others." (Philippians 2:3-4)
5 Ways to Thank the Nurses in Your Life
1. Prayer. How often do we really take time to specifically pray for the nurses in our lives? Whether they're your friends or part of your medical team, write them on your prayer list along with where they struggle. Then ask God to meet them there. If you're not sure what to say, use the words above. Add to them. Change them. Personalize them. God understands your heart. And what our nurses need.

2. Listening. Even when you don't feel like it. Nurses do it every day. Some days they feel more like therapists than physical caretakers. Offer advice when you're asked. Don't if you're not. The best thing you can do is to just be there. True friendship is a blessing.

3. Validation. Verbalize that their work issues may be tough in different ways than yours. They can't always leave work at work when they come home. What's happened during the day sticks with them. In some cases, their jobs are life and death. And death and disappointment are hard.

4. Encouragement. We can't give to others what we don't have inside ourselves. Be kind and supportive. Take the time to build nurses up so they can offer to others what you've offered to them. Mail a card. Type a text. Give a hug. It's the small gestures that matter the most.

5. Gifts. Everyone loves gifts. It's a way to show someone you're thinking about them, that you care, and that they're important to you. Send flowers. Show up with a favorite coffee or smoothie. Plan a dinner. During the holidays or on a birthday, pick out a gift card for a pedicure or massage. Still not sure what to do? Figure out what makes the nurse in your life smile—then run out and do that.
If you've dedicated your life to the nursing profession, don't ever doubt your importance in the lives of your patients and their families. Whether you work in a clinic, hospital, or home-care setting, your job is uniquely challenging and sometimes comes with what might feel like impossible struggles. Thank you for doing it so well. You are indeed an example of someone called to be "all things to all people" (1 Corinthians 9:22), and we need you.
---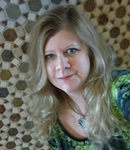 Lori Freeland is an author, editor, writing coach, wife, mother, cancer mom, homeschool teacher, and coffee lover—not necessarily in that order—and has presented multiple writing workshops nationwide. An acquisitions editor for Armonia Publishing, former editor for The Christian Pulse, and regular contributor to Crosswalk.com, she writes fiction and non-fiction in several genres. When she's not curled up with her husband drinking too much coffee and worrying about her kids, you can find her blogging over at lafreeland.com.
Photo Credit: GettyImages/Wavebreakmedia
Related podcast:
The views and opinions expressed in this podcast are those of the speakers and do not necessarily reflect the views or positions of Salem Web Network and Salem Media Group.
Related video:
Stock Footage & Music Courtesy of Soundstripe.com Thumbnail by Getty Images
---
Now available is our new Daily Prayer devotional! An easy way to start your day with prayer: read today's prayer and sign up to receive it by email.
This article is part of our Prayer resource meant to inspire and encourage your prayer life when you face uncertain times. Visit our most popular prayers if you are wondering how to pray or what to pray. Remember, the Holy Spirit intercedes for us and God knows your heart even if you can't find the words to pray.
Serenity Prayer
The Lord's Prayer
Prayer for Peace
Morning Prayers
Good Night Prayers
Prayer for Healing
Prayer for Protection
Prayer for God's Help
Prayer for Anxiety
Prayer for Strength