A Prayer of Beauty and Grace for Your Ugliest Moments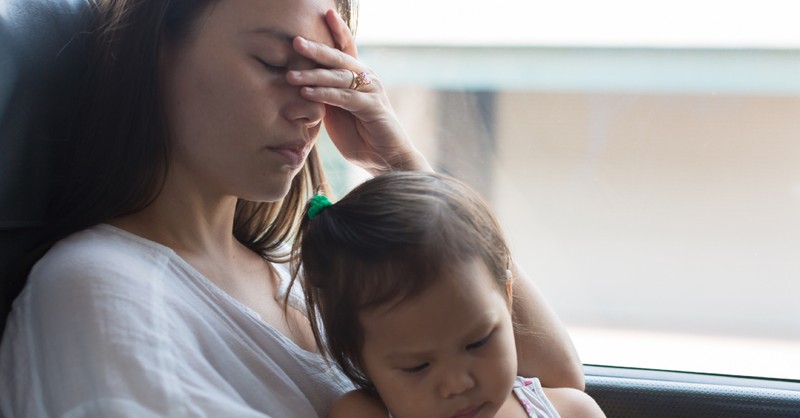 Sometimes our worst moments are brought on by a mix of emotions we don't know how to express. We might feel justified in feeling these things, which then brings guilt and shame, further paving the way for the perfect storm when our hearts finally show themselves.
I had my own perfect storm just last month. It was a Saturday evening and I had spent the prior two days at a baseball field for my son's tournament, by myself with our three kids. Normally I'm not left alone to load and unload the mound of chairs, snacks, waters, and necessities needed for such an event. However, my husband was off on a guy's camping trip for the weekend with some friends.
After picking up some dinner on the way home and directing the kids to shower off all the dirt plastered on them from the weekend, we sprawled out all over the living room to watch a movie, exhausted. When it ended, I ushered them half-asleep to bed. I was eager to lay down myself as my son played more games the following day. However, this was short-lived when my phone rang with unexpected news.
The News No One Wants to Hear
It was my husband's friend and there had been an accident. Words you never want to hear when picking up the phone. Apparently while cutting wood for the evening's fire, my husband accidentally cut his foot. It was a serious injury. One tourniquet and ambulance ride later, he learned emergency surgery was needed as they were unable to stop the bleeding.
I went from crawling into bed to pacing the house and making phone call after phone call. I was almost five hours away, it was the middle of the night, and due to the pandemic, I wasn't even allowed into the hospital if I had found a sitter and drove the 265 miles there. So instead, I paced and waited.
It was almost midnight when the surgeon called, he was able to stop the bleeding and would send my husband home the following morning with instructions to follow up with an orthopedic doctor where we lived. The next afternoon instead of loading up for another day of baseball games, we headed to pick up my husband.
We were beyond thrilled to see him. Tremendously grateful as we thought about how much worse things could have been, he could have lost a limb, or worse, his life. Those first two weeks of recovery, fueled from the adrenaline after a life and death experience, I prided myself on being the best nurse I could.
I moved a TV into our room, handed him the remote, and instructed him to elevate his foot. I waited on him hand and foot. On top of my normal to-do's that come from having a family of five and a house to run, I took over mowing the lawn, taking the boys to practice, changed his bandages, and drove him to his many appointments. And then, I burned out.
One night a couple of weeks later, the pity party began. Our family was supposed to be in a season of letting me prep for a big meeting I had coming up. For the first time, after years of being a stay-at-home, I was finally getting ready to do something outside the four walls of our house. However, it felt as if once again there wasn't time for me to focus on anything but domestic duties. So I cried, felt sorry for myself, and the whole house knew it.
The Lead up to Your Ugliest Moments
Sometimes our worst moments are brought on by a mix of emotions we don't know how to express. We might feel justified in feeling these things, which then brings guilt and shame, further paving the way for the perfect storm when our hearts finally show themselves.
Burnout, along with a magnitude of other things, can send us into our ugliest moments. Mine came from more than just the extra daily tasks—it came from a change in plans, feeling as if something had been taken away from me. A call to step up in a way I wasn't prepared to, one I didn't want to.
I know I'm not alone, we are all in a season we didn't feel prepared for. A season of unmet expectations. Forced to figure out how to do everyday life differently. When things don't go as planned it's easy for the floodgates to start opening, and what usually comes out is a mess of emotions we haven't processed or sifted through yet.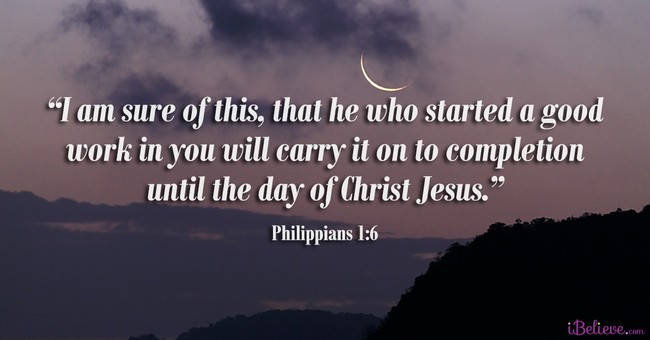 An invitation To Process and Draw Near
Usually, our ugliest moments are an outcome of emotions we haven't confronted. Either neglected or fought to forget. What if recognition of such emotions is actually an invitation? An invitation to remember God's grace. What if reflecting on our outbursts stirs us to grow in a way we might not otherwise, as a person, and as a believer.
"Let us then with confidence draw near to the throne of grace, that we may receive mercy and find grace to help in time of need." (Hebrews 4:16)
There is beauty in this kind of grace, and an opportunity for growth as we draw near. A remembrance that spiritual growth is recognizing that it is God who began a good work in you and who will bring it to completion.
"And I am sure of this, that he who began a good work in you will bring it to completion at the day of Jesus Christ." (Philippians 1:6)
A Prayer for Your Ugliest Moments
Lord,
Sometimes we feel justified in our pity-parties, outbursts, and ugliest moments. Other times our behavior can leave us full of guilt and shame. Instead of worrying which of these is the right thing to feel in these moments, help us to focus on what you may be trying to teach us.
Help us to reflect, as it can be a gentle way of confronting ourselves, our thoughts, and emotions. Often when ugliness appears there is a glimpse of grace not far behind. When we stay in the ugly this beauty can be hard to see. But you are there, with us, holding our hand. We aren't alone and we thank you for that.
Thank you for the ability you have given us to draw near to you and your grace. Thank you for being there in our moments of need, when everything feels out of our control. May these seasons remind us you alone are in control, and may we find beauty in that truth.
Father, when we feel stuck in our emotions and long for spiritual growth, help us to remember it is you who began a good work in us and you will bring it to completion. And what better definition of beauty and grace.
Amen
Photo Credit: © Getty Images/globalmoments
---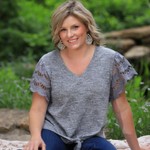 Sarah Nichols is a writer who loves to encourage women by sharing hope-filled stories that point others to Jesus. She lives in Tucson, AZ with her high school sweetheart and their four kids. You can find more from Sarah at her blog http://sarahnicholswrites.com and on Instagram @sarahnicholswrites.
---
This article is part of our larger Prayer resource meant to inspire and encourage your prayer life when you face uncertain times. Remember, the Holy Spirit intercedes for us and God knows your heart even if you can't find the words to pray.
Prayer for God's Help
Prayer for Strength
Prayer for Protection
Morning Prayers
Good Night Prayers
Now available is our new Daily Prayer devotional! An easy way to find start your day with prayer, read today's prayer and sign up to receive by email.