A Saturday Prayer for Faith and Fellowship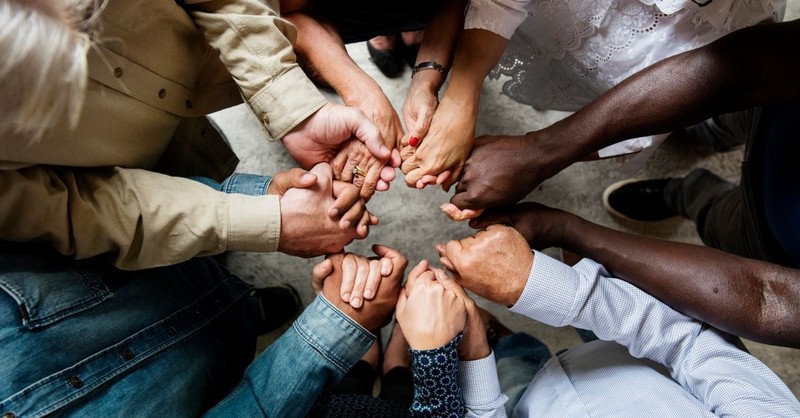 Saturdays swiftly come as a calming response to a busy work week. They can be filled with opportunities to reconnect with friends, but also with God through prayer. Setting aside focused time to spend with the Father will result in alignment, gratitude, and an understanding of truth. Let us come before the Lord today with grateful hearts for the friendships and communities He has allowed us to take part in.
A Saturday Prayer 
Father God,

Thank You for this Saturday. We come today with hearts so full of gladness and appreciation for the friends You have given us in this world. We know that the church is Your heart, and that You have called us to come together in unity to follow You.

Help us to reach out to and pour into others. By Your Holy Spirit, guide us so that we may bless those around us with the grace and love You so freely give to us.

Help us to live by the Golden Rule when it comes to others. Move in our hearts and lives, creating opportunities for us to connect with those we do not know in order to cultivate new relationships and tend to well established ones. Community is Your heart, Lord, and we pray today that You would move in our hearts so it becomes a great desire in our own natures as well.

In Jesus' name, Amen.
The Importance of Relationships
Prayer offers us the opportunity for communion with the Father, just as time spent with others allows for fellowship. Taking time to pray and reconnect with the Father will impact the rest of our daily lives. When relationship and communication with God is in proper alignment, the rest of life will take proper alignment as well, in time.
God's heart for His children is relationship with Him and each other. The church is not merely a large building for Sundays; it is a group of believers coming together in harmony and love. Blessing others with our time is a way to encourage these healthy relationships and to further the Lord's intent for the church.
10 Bible Verses for Your Saturday:
"This is my commandment, that you love one another as I have loved you. Greater love has no one than this, that someone lay down his life for his friends. You are my friends if you do what I command you. No longer do I call you servants, for the servant does not know what his master is doing; but I have called you friends, for all that I have heard from my Father I have made known to you." (John 15:12-15)
"And as you wish that others would do to you, do so to them." (Luke 6:31)
"Let no corrupting talk come out of your mouths, but only such as is good for building up, as fits the occasion, that it may give grace to those who hear. And do not grieve the Holy Spirit of God, by whom you were sealed for the day of redemption. Let all bitterness and wrath and anger and clamor and slander be put away from you, along with all malice. Be kind to one another, tenderhearted, forgiving one another, as God in Christ forgave you." (Ephesians 4:29-32)
"Love one another with brotherly affection. Outdo one another in showing honor." (Romans 12:10)
"Put on then, as God's chosen ones, holy and beloved, compassionate hearts, kindness, humility, meekness, and patience, bearing with one another and, if one has a complaint against another, forgiving each other; as the Lord has forgiven you, so you also must forgive. And above all these put-on love, which binds everything together in perfect harmony." (Colossians 3:12-14)
"A friend loves at all times, and a brother is born for adversity." (Proverbs 17:17)
"Iron sharpens iron, and one man sharpens another." (Proverbs 27:17)
"I'm giving you a new commandment…to love one another. Just as I have loved you, you also should love one another." (John 13:34)
"Do nothing from selfishness or empty conceit, but with humility of mind regard one another as more important than yourselves;" (Philippians 2:3)
"For where two or three gathers in my name, there am I with them." (Matthew 18:20)
5 Quotes on Godly Friendship and Community:
"Christianity means community through Jesus Christ and in Jesus Christ. No Christian community is more or less than this. Whether it is a brief, single encounter or the daily fellowship of years, Christian community is only this. We belong to one another only through and in Jesus Christ." Dietrich Bonhoeffer
"Friendship is unnecessary, like philosophy, like art…It has no survival value, rather it is one of those things that give value to survival." C.S. Lewis
"Friendships are discovered rather than made." Harriet Beecher Stowe
"He is your friend who pushes you nearer to God." Abraham Kuyper
"There is a brotherhood within the body of believers, and the Lord Jesus Christ is the common denominator. Friendship and fellowship are the legal tender among believers." J. Vernon McGee
May your Saturday be blessed with union and fellowship with God and others. May your soul come into agreement of His love for you and for the Church as a whole, and may you be a witness to the beautiful vines He will grow through community connecting back to His own heart.
---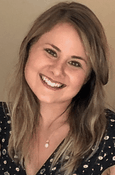 Cally Logan is a writer and teacher from Richmond, Virginia. She graduated from Regent University. Currently, she is a writer for Dear Sparrows Ministry site, and the Podcast, "Dear Sparrows." In her free time, she enjoys leading a high school girls' small group, cooking, and spending time in tree houses. Her latest books, Dear Young Sparrow and Unveiled are available everywhere or at DearSparrows.com.
Photo Credit: GettyImages/Rawpixel