Are You Living a Focused Life?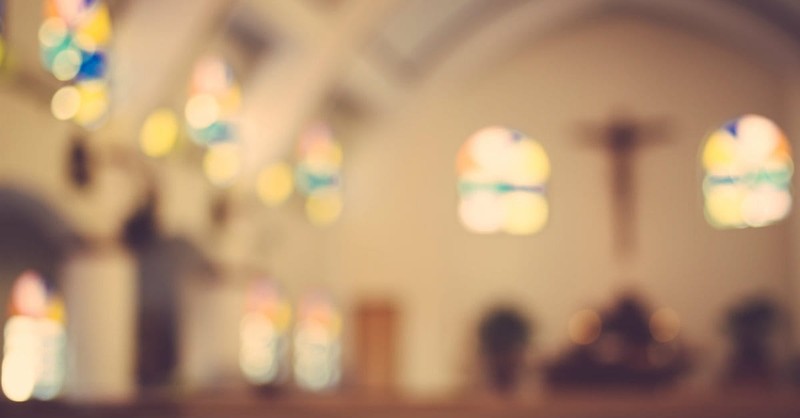 "The biggest battle we each might fight is to stay focused on God long enough to learn to abide in His presence. Before we can redeem the world, we must redeem our time. And we would think that with all the time saving conveniences we have in life, that this would be easy but it is not." - Francis Frangipane
Dear intercessors,
This year we became the proud parents of a 9-year-old chihuahua dog named Mozzy. During the last 6 months I learned so much about dogs since it was our first one. He is extremely loyal and loves to be with us all the time. I especially get a lot of attention from this little six pound dog who thinks he is a human. He has big brown eyes and watches everything I do. His eyes are fixed on me at all times. He follows me around the house except when he is sleeping or taking a rest.
Although sometimes this is aggravating, I am impressed with Mozzy's focused gaze. When I move, Mozzy moves. When I stop, Mozzy stops. When I come home, he jumps around in circles out of sheer joy. His gaze is unrelenting. When my husband and I are gone for a few hours, he sometimes howls and cries. He longs for our presence and trusts us unconditionally. Because of his small size, everyone else seems like a huge giant, but Mozzy feels secure when we hold him in all kinds of ominous situations. He is undistracted in His pursuit of our presence.
This is such a reminder to me of what God wants from us - He is calling us to live a focused life of intimacy and trust.
A focused life is not scattered in many directions because of the distractions. A focused life always moves to the center even in the busiest times because it is like a magnet attracted to Jesus, knowing that He alone is the one who makes everything work when priorities are in order. While we were traveling over a four-month period of time, there was the possibility of getting distracted by all the changes. We had been living in ship cabins, houses in various countries, hotels and rooms. In being in a city or nation for a limited period of time, I had a desire to redeem the time and make the most of every opportunity. In the midst of it all, I had to ask God to always keep me focused on Him. And He helped me to stay focused.
Even when settled in our home, everything seems to be rushing forward at an incredible pace that is characteristic of most of the world and especially cities. I find the same necessity to ask God for a focused life. And this is something every one of us should do wherever we are. The days are evil. We do not know what will happen tomorrow. Our times especially with God must be without distraction so that we can focus on His plans and purpose even in our prayer times. There are issues in our nations for prayer that we must focus on in intercession. We want to always concentrate on God's best and not let the good things steal our time. Let us remember that prayer and abiding in his presence are of utmost importance to God.
"See then that you walk circumspectly, not as fools but as wise, redeeming the time, because the days are evil" - (Ephesians 5:15-16).  
Questions to Help Eliminate Distractions
"Often, it is not evil pursuits that rob your time. Rather, the temptation is to sacrifice what is best for what is good. The enemy knows that blatantly tempting you with evil will be obvious, so he will lure you with distractions, leaving you no time to carry out God's will. He will tempt you to so fill your schedule with good things that you have no time for God's best. You may inadvertently substitute religious activity for God's will, pursuing your own goals for God's kingdom instead of waiting for His assignment. Time is a precious commodity. Be sure to invest it wisely." - Henry Blackaby
The following are some personal questions to ask yourself relating to distractions and living a focused life. Spend time before the Lord carefully praying through each question and making life adjustments where necessary. Write everything down, especially what the Lord is saying to you. Ask yourself: 
What are some ways the enemy is distracting me?
What good things in my schedule are leaving no time for the best? What can I eliminate?
Is there any priority in my life where I am losing focus?
What am I doing to keep prayer as a top priority in my life? 
Is there anything I am doing that is a waste of precious time?
Am I keeping God as my main focus? Am I abiding in Him daily, or am I too busy?
Ask God to help you live with Him as your focal point in all that you do. Weekly do this evaluation, asking God for help in any weak areas and rejoicing in any progress you are making.
Make prayer and intercession a top priority in your life. I encourage you to choose prayer as a top choice when you have to make a decision between two alternatives. I have found that choosing prayer above other things in most decisions is a very good choice. I have tried to do this for years. It has made choices easier to make, and I have found that God redeems the time in many varied and unusual ways. You can never lose if you choose prayer. Abiding in God and prayer saves time more than we could ever realize.   
"The real test at the end of the age is: can we live in a place of focused renewal? Those whom I have known who have fallen into sin, never were taken in suddenly by the enemy. Their failure was always precipitated by an earlier erosion of their focus; their time with God was incrementally replaced with non-spiritual things. Left without the help of God, Satan's temptation came to a heart vulnerable and without strength to resist." Francis Frangipane
Apply this message to your own heart in prayer. The Intercessors Arise International and Nations House of Prayer Equipping Center websites are designed to help you grow in prayer and will help you to live a focused life.
Together in the Harvest,
 
Debbie Przybylski
Intercessors Arise International
International House of Prayer Kansas City (IHOPKC)
deb@intercessorsarise.org
www.intercessorsarise.org