3 Beautiful Prayers for Humility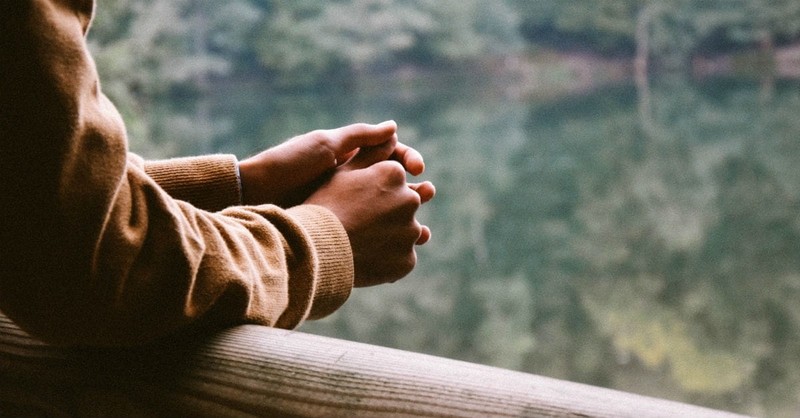 Humility is a heart position before the Lord and conveyed in how we conduct our daily lives. Humility is not thinking less of one's self, rather, thinking of one' self-less often. It is the is not self-depreciating or mocking, but truly is living in such a way refraining from arrogance or narcissism in order to serve the Lord and to rightly serve others. Let's use these prayers for humilty today as we seek to position our heart for blessings and to be a blessing.
Prayer for a Humble Heart:
Lord,

We pray for the heart position of humility. Humility in such a way that we do not cheapen our own worth or value within, but that we take the alignment that we are here for a greater purpose than just our own gain. We pray that You will highlight to us what it truly means to live a humble life, and that our own worth will be revealed by Your Light. It is only then that we may truly live in freedom and right standing, for we will hold our own value correctly. Lord, we welcome You to mold and secure our hearts in true humility by Your lead.

In Jesus name, Amen
Prayer to Walk Humbly:
Father,

In Micah 6:8 You say, "O people, the LORD has told you what is good, and this is what he requires of you: to do what is right, to love mercy, and to walk humbly with your God." Today we choose to walk humbly with You. We choose to live by Your Holy Spirit and to follow Your lead. Help us to hear You clearly, for we do not want to walk by pride or self-sufficiency, we want to walk with You.

In Jesus name, Amen
Prayer for Humble Spirit:
Father,

Today we ask for Your help to walk humbly with our brothers and sisters. It is all too easy for us to fall prey to our flesh and to walk in arrogance, but pride causes division and we desire peace. Lord, help us to humble ourselves in order that we do not let the lies of the enemy overtake us, rather, help us to count ourselves as equals with one another. It is then that we will stop attempting to be better than others, and we can love their hearts for the unique person You made them to be. Help us to value one another in this humble spirit so that we may live to the fullest.

In Jesus name, Amen
10 Bible Verses about Humility
Matthew 23:10-12, And do not be called masters either, because you have one Master, the Messiah. The greatest among you will be your servant. Whoever exalts himself will be humbled, and whoever humbles himself will be exalted.

James 4:6, But he gives us more grace. That is why Scripture says: "God opposes the proud but shows favor to the humble."

Philippians 2:3-4, Do nothing from selfishness or empty conceit, but with humility of mind regard one another as more important than yourselves; do not merely look out for your own personal interests, but also for the interests of others.

Ephesians 4:2, Be completely humble and gentle; be patient, bearing with one another in love.

Proverbs 18:12, Before a downfall the heart is haughty, but humility comes before honor.

Micah 6: 8, He has shown you, O mortal, what is good. And what does the Lord require of you? To act justly and to love mercy and to walk humbly with your God.
1 Peter 5:5, In the same way, you who are younger, submit yourselves to your elders. All of you, clothe yourselves with humility toward one another, because, "God opposes the proud but shows favor to the humble."

Proverbs 11:2, When pride comes, then comes disgrace, but with humility comes wisdom.

1 Peter 3:3-4, Your beauty should not come from outward adornment, such as elaborate hairstyles and the wearing of gold jewelry or fine clothes. Rather, it should be that of your inner self, the unfading beauty of a gentle and quiet spirit, which is of great worth in God's sight.

1 Corinthians 1:28, God chose the lowly things of this world and the despised things—and the things that are not—to nullify the things that are so that no one may boast before him.
Why Is Humility Important?
Humility is important because it sets things in proper order and perspective. The enemy would have us thrown into arrogance and pride, which skews the lens in which we see the world and how we would see others. God wants better for us. It is when we clothe ourselves in humility that our hearts can see things clearly. We recognize that we are not above anyone, rather, we are all unique children of God, equal in His sight. Humility also blesses us to walk in true freedom, no longer weighed down by the weight of competition. It is in seeking a humble spirit that we can walk to be a blessing to others, a blessing to the Kingdom, and to be open to being blessed in return.
Part of following Christ is humbling one's self. The Lord Himself humbled Himself as a human to walk among us, so if we are to truly follow His lead, humility becomes part of our own walk. Becoming humble allows for us to have open hearts and minds to move and be moved by the Spirit of God. Walk humbly, love mercy, and seek His heart this day.
Photo credit: ©SWN
Related podcast:
The views and opinions expressed in this podcast are those of the speakers and do not necessarily reflect the views or positions of Salem Web Network and Salem Media Group.
Related video:
Stock Footage & Music Courtesy of Soundstripe.com Thumbnail by Getty Images
---
Now available is our new Daily Prayer devotional! An easy way to start your day with prayer: read today's prayer and sign up to receive it by email.
This article is part of our Prayer resource meant to inspire and encourage your prayer life when you face uncertain times. Visit our most popular prayers if you are wondering how to pray or what to pray. Remember, the Holy Spirit intercedes for us and God knows your heart even if you can't find the words to pray.
Serenity Prayer
The Lord's Prayer
Prayer for Peace
Morning Prayers
Good Night Prayers
Prayer for Healing
Prayer for Protection
Prayer for God's Help
Prayer for Anxiety
Prayer for Strength