5 Comforting Prayers for Anxiety for When it Feels like Life Is Falling Apart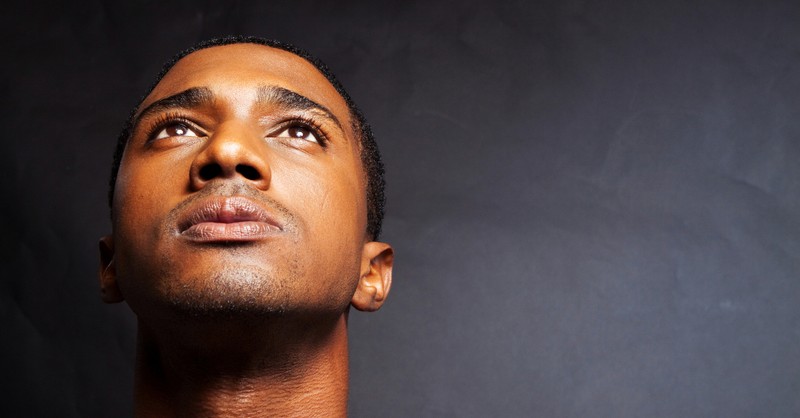 A prayer for anxiety can soothe the soul, ease a burden and bring peace and comfort. There are times when life overwhelms, and anxiety can either slowly enter our bodies or rush in like a fast-flowing river. Taking time to pause and go to God in prayer can remind us that we are not alone. God is with us in the good times and the stressful times. Sharing time with Him allows us to express our thoughts and concerns without judgment. He listens. He hears. He understands. Go to God today. He can ease your anxiety as you draw closer to the Father (Philippians 4:6).
There are times when a medical professional is needed to help with anxiety. There is no shame in asking for help. The Father gifts certain people with wisdom and knowledge of ways to help. Please reach out if you need help. Contact a friend, family member, clergy, or medical professional. Share your thoughts and feelings. You are not alone.
What Does the Bible Say about Anxiety?
Scripture shares that although bad times will come, there is rest and hope found in God. If you find yourself overwhelmed and unsure, go to Him in prayer. Each moment in life gives us the opportunity to learn more about His love for us. From His Word, we can also learn how to strengthen our faith. By resting in His Word, we can show others how to find hope when anxious times arise.
From the first sin to this very moment, times of uncertainty have caused anxious feelings. The way we deal with those feelings can have a positive effect or a negative effect. Going to God is the first step in finding relief from anxiety.
Does Prayer Help Anxiety?
As a person who has dealt with anxiety for many years, I can truly share that prayer helps. My situation is unique to me. However, I find rest and comfort when I go to God in prayer. He knows me. I am His. The Heavenly Father knows my heart and my thoughts. He waits patiently for me to seek Him. No matter if we know what is causing anxiety, or if the cause is unknown, God will be with everyone who seeks Him.
A short prayer or a long prayer. The length of the prayer doesn't matter. The heartfelt feelings are what is important (1 Peter 5:7).
You may be aware of certain situations or triggers that cause anxiety in your life. Other times, anxiety may occur for an unknown reason. Either way, God will provide rest to all who go to Him.
Father, I come to You now and I am filled with anxiety, worry, and fear. The "what if's?" are taking charge of my thinking. I woke this morning with fear of the unknown. Father, I ask You to please calm my body and mind. Give me the peace that only You can provide. Remind me to rest in Your love and comfort. God, please take away these awful feelings. Renew my soul. Give me strength. Help me to show others how to rest in You. Help me to remember to reach out for help from professionals if needed. Help me to remember I am not alone. Thank You, Father. I love you. Amen.
Prayer for Inner Peace and Calm
Dear Heavenly Father, My body and mind are filled with turmoil. I'm worried about situations in life that I can't control. I'm concerned about my family, friends, and strangers. I worry that the world is falling apart and there are people who don't know You. From medical tests to strained relationships, to my long "to do" list, I am filled with stress. Please release me from these worries. Remind me of Your love. Please cover me with Your peace and calm. Allow my body and mind to find rest with You. God, thank You for always listening and hearing prayers. I pray for inner peace and calm for every person. In the name of Your Son, Amen.
Prayer for Anxiety of a Friend
Dear God, my friend is afraid and filled with anxiety. My friend needs Your help. I don't know all the reasons for their anxiety. You know what is happening in their life. I don't need to know the details. I do know they are afraid of anxious feelings and are not sure how to deal with those feelings. I lift up my friend to You and ask You to cover them with a spirit of peace and calm. Remind them that You have a plan for their life (Jeremiah 29:11). Thank You for loving my friend. Thank You, Father, for taking away the anxiety and filling them with the love of God. Thank You for the opportunity to pray for friends. In the name of Jesus, Amen.
Prayer for When You Are Embarrassed about Having Anxiety
Dear God, When I first learned that my feelings of anxiety were causing many physical and mental problems in my body, I was embarrassed. I was ashamed to let anyone know I had "anxiety." I tried to handle things on my own. Friends and family asked if I was okay and if they could help me in any way. Too embarrassed to let them know that I had been diagnosed by a medical professional as having "anxiety disorder," I held my feelings inside. Father, thank You for guiding me through anxiety. Thank You for showing me that there is no need to be embarrassed. Many people have anxiety. The more I share with others, the more I learn about people who need help with anxiety. When I go to you in prayer, I find rest and calm. Please cover us with Your hedge of protection. Please take away anxiety. Help us to know when anxiety comes, we are not alone. You are with us. We can find help through praying and in reaching out to others (Psalm 136:1-9). I am thankful for Your love. Amen.
Prayer for Going through Anxious Times
Father, times are tough right now. The world is in an uproar with the coronavirus, unrest in communities, job losses, and more situations that cause anxiety. Schools are closed. Parents and teachers are trying to help children learn in a new environment and with different technology. Restaurants and gathering places are open to limited capacity. People are filled with fear and worry about the future. Reports tell of bad news all around. Happenings that we can't understand keep us awake at night. Father, I ask You to bring peace, comfort and rest to the weary. Remind everyone to go to You in prayer. You are with us always (Psalm 23). Help everyone to remember the love You give in each moment. Remind us to share our thoughts and feelings with trusted family, friends, clergy, or healthcare professionals. Help everyone to reach out for help when needed. Father, we need You. We give thanks for your everlasting love and mercy. May tomorrow be a brighter day. In the name of Your Son Jesus, Amen.
Praying can bring comfort and peace. When anxiety begins to take hold in your life, pause and go to God in prayer. Share your feelings, fears, and hopes. God is waiting with open arms to embrace you and give His peace and comfort.
If you need professional guidance, don't be afraid or embarrassed to seek help. Remember God has gifted certain people with medical knowledge and wisdom to show ways to ease anxiety. You are never alone. You are loved and cherished by God.
Related Ministry Episodes:
Reversing Anxiety Consequences
Photo credit: ©GettyImages/digitalskillet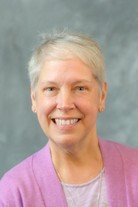 Award-winning author Melissa Henderson writes inspirational messages sometimes laced with a bit of humor. With stories in books, magazines, devotionals, and more, Melissa hopes to encourage readers.
Melissa is the author of Licky the Lizard and Grumpy the Gator. Her passions are helping in the community and church. Melissa is an Elder, Deacon, and Stephen Minister.
Follow Melissa on Facebook, Twitter, Pinterest, and at http://www.melissaghenderson.com
Related podcast:
The views and opinions expressed in this podcast are those of the speakers and do not necessarily reflect the views or positions of Salem Web Network and Salem Media Group.
Related video:
Stock Footage & Music Courtesy of Soundstripe.com Thumbnail by Getty Images
---
Now available is our new Daily Prayer devotional! An easy way to start your day with prayer: read today's prayer and sign up to receive it by email.
This article is part of our Prayer resource meant to inspire and encourage your prayer life when you face uncertain times. Visit our most popular prayers if you are wondering how to pray or what to pray. Remember, the Holy Spirit intercedes for us and God knows your heart even if you can't find the words to pray.
Serenity Prayer
The Lord's Prayer
Prayer for Peace
Morning Prayers
Good Night Prayers
Prayer for Healing
Prayer for Protection
Prayer for God's Help
Prayer for Anxiety
Prayer for Strength