11 Healing Prayers for Broken Hearts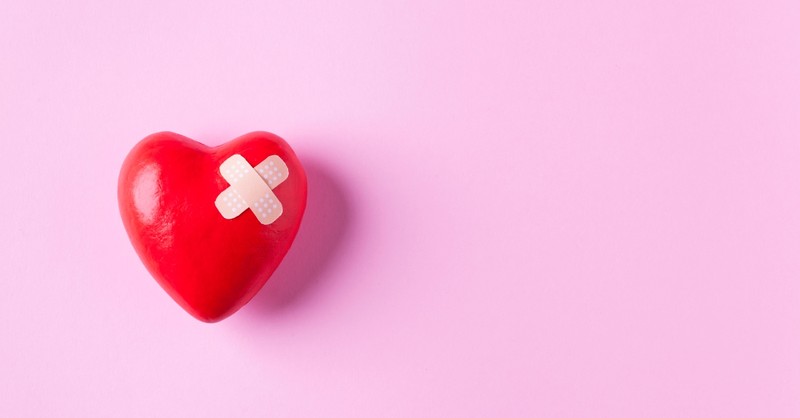 Living is sometimes painful. Loving? Even more so. Sure, lots of our busy days are full of peace, joy, and togetherness; but pain is part of the package. It's promised to us in the Bible.
As Christians who count on a great and loving God, pain comes as a wake-up call to consider it pure joy (James 1:2) and be certain of what we cannot see (Hebrews 11:1). If not for faith—even when it feels tiny as a mustard seed—that God works it all for good (Romans 8:28), getting your heart broken could devastate the strongest of souls.
Heartbreak can happen in many ways...betrayal, deceit, rejection, attack, or loss of something or someone you love so dearly. By virtue of the vulnerability with which we love—hearts get broken. And yet this truth remains:
The Lord is close to the brokenhearted and saves those who are crushed in spirit. – Psalm 34:18
Very close. Been in your shoes, in fact. God didn't want your heart broken, and he will most assuredly surround you with his everlasting love as you wrestle through it. He is mighty and able to use even grief to refine you and accomplish his great purposes.
Scripture is full of promises for your broken heart. What's interesting is that we get to see our body heal from cuts, but how a broken heart heals is a mystery. How long it will take, and what the healing will look like, is different for every person, and every situation.
The best any of us can offer is faith that as we pray, God ministers the balm of his mercy and presence. We can hope that he will replace mourning with dancing (Psalm 30:11) in his perfect timing.
So what do you say to someone whose heart is breaking? How do you pray for someone with a broken heart? How do you pray for your own healing?
Whether your heart is broken, or someone you love is struggling, here are seven faithful prayers for broken hearts:
Photo Credit: ©Getty Images/eternalcreative 
1. A Prayer to Offer Your Broken Heart to God
My sacrifice, O God, is a broken spirit; a broken and contrite heart you, God, will not despise. – Psalm 51:17
Dear God, I need you. My heart is a mess of shattered pieces and I don't know how to find hope. I know my sadness isn't your desire, but the pain is so real. It hurts so deeply. God, I sometimes wonder if there's something wrong with me. I feel desperate to shield my heart from pain, and people, and everything. I hold it tightly, sinking into my tears, and forgetting that you are stronger than any storm.
Help me, God, to release my shame and grief freely to you. Help me invite you in. I've been so damaged by wounds inflicted, I'm afraid my heart is beyond repair. I come to you today, God, still afraid, still wondering...but willing to show you my heart. Will you hold it? Will you please pour your peace into the open cuts? Cover me with your presence, remind me you are near. Show me love.
God, give me the strength I don't have, to hope that you will turn this broken heart into a beautiful new tomorrow that will lift me out of where I am right now. Carry this broken heart until you remake it, into a miracle that glorifies your lovingkindness.
Thank you, amen.
2. A Prayer of Hope That Your Broken Heart Will Heal
Cast all your anxiety on him because he cares for you. – 1 Peter 5:7
Heavenly Father, you are my hope. There is nothing you can't do.
Today, I refuse to believe that I will remain brokenhearted. I claim my faith in your ability to heal. I cast all my sadness and anxiety at your feet, just as you ask me to. In the middle of this heartbreak, I will stand on my belief that you care deeply and that you will not allow me to be uprooted or shaken from my firm foundation in you.
Remind me of times you've ushered me out of painful things in my past. Give me a sign that you see something wonderful already coming.
Today I hold fast to your voice in 2 Kings 20:5: "I have heard your prayer and seen your tears; I will heal you." In Jesus' name, amen.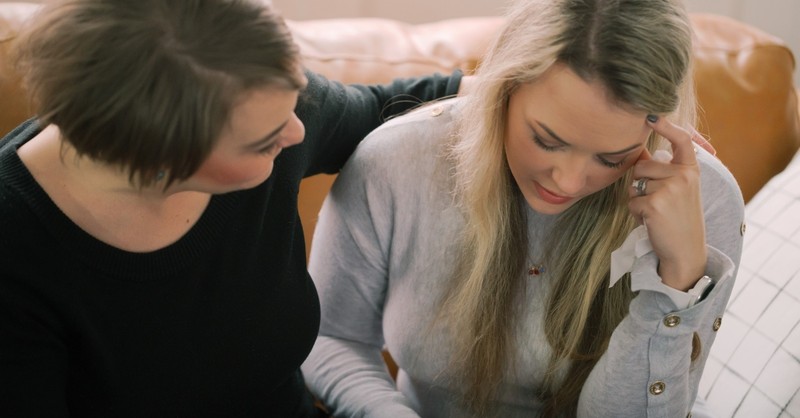 3. A Prayer That Someone You Love Will Heal from a Broken Heart
He has sent me to bind up the brokenhearted, to proclaim freedom for the captives and release from darkness for the prisoners. – Isaiah 61:1
Dear Lord, you came to set us free. To show us that not even death can defeat us. This pain my loved one is going through is as temporary as a season, and part of your amazing tapestry of life. Can you reach mightily into my loved one's plight and offer relief? Can you visit them with renewed strength, soft wisdom, a stirring of hope?
I know you don't want my loved one to suffer. You are not a God who punishes or orchestrates hurt. You are more than able to deliver. Can you please release my loved one from the darkness of their broken heart? I can see and feel their hurt, and I feel helpless. I ask for your intervention.
Although I know you will amaze in time, they are so very low in spirit. Please, God, raise them up. Be real to them. Send them a ray of sunshine. Please heal their broken heart. In Jesus' name, amen.
4. A Prayer for Someone Who Broke Your Heart
God, you ask us to forgive as you forgive (Ephesians 4:32). Yet, we'll never be perfect. Today, please be strong where I am imperfectly weak. Fill in the gaps in my ability to surrender my desires, and help me completely forgive someone who broke my heart so completely.
It's hard when my heart is hurting to find compassion and love again, especially for the very person who hurt me. But I know we all fall short (Romans 3:23). Not one of us will go through life without hurting someone.
Empower me, by your mercy and grace, to let go of the pain I'm holding onto, hoping this person will return to heal the brokenness they caused. Help me let go so fully, that I feel joy knowing you will set them on a course for their own healing, as you will for me.
Reassure them, Lord, that they are forgiven. And do your best with both our lives. Thank you, Lord. Amen.
Photo Credit: ©Sparrowstock
5. A Prayer to Bind Up Your Broken Heart's Wounds
He heals the brokenhearted and binds up their wounds. – Psalm 147:3
God, please wrap me up in your healing. Minister with your holy power to stop the bleeding of my heart and the waves of tears and the constant emptiness. Show me that you indeed bind up wounds and heal the brokenhearted. I don't want to read it, God; I want to see your handiwork.
My prayer is one of pleading today, that you see me...and that you will grow new life where life feels like it's leaking out of me. Turn the tragedy around, God, and overflow my cup with your presence and possibility. I'm ready to be healed.
I'm here before you, expecting, that you will heal all the hurt my heart is feeling in your miraculous ways and timing. I will visualize your kindness as a soft bandage that will melt away as new life emerges.
Here are my wounds, Father. Please show me your power. In Jesus' name, amen.
6. A Prayer for Finding Purpose in Your Broken Heart
That is why, for Christ's sake, I delight in weaknesses, in insults, in hardships, in persecutions, in difficulties. – 2 Cor. 12:10
Dear Father, you so love the world you made. We are not the makers, but rather we are blessed by the opportunity to share in your plan.
I proclaim today that I believe you made me, and this propensity for hardships and persecution, with great purpose. You see the good this heartbreaking experience is doing in my soul; making me stronger, kinder, more patient, more understanding, and less likely to stand up idols before you.
I choose to believe things hurt us because your strength is revealed in our weakness. Let my broken heart remind me that loving you will protect me from the love of others that turns into the worship of them.
Help me to use my pain to calm, reassure, or love someone else. Move my feet and hands to use this pain for your great purpose. Even in the midst of what I don't understand, I'm ready, God—to join with you in seeing the other side of this heartbreak as a purposeful part of the adventure of life.
I love you, God; amen.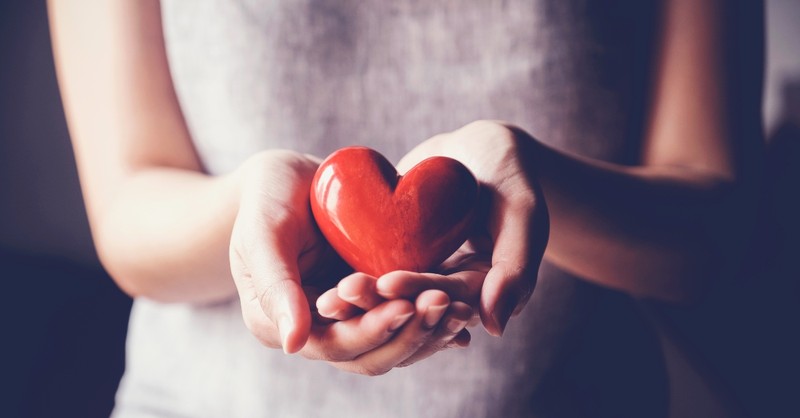 7. A Prayer to Believe Broken Hearts Can Be Renewed
He heals the brokenhearted and binds up their wounds. – Psalm 147:3
Father, you are the truth. Your words are healing balm, reminding me that you even raise to life what is dead! Not only can what is hurting or broken be renewed in your power, but even what we didn't expect can be generated by your goodness. There is no end to your ability to love beyond measure.
Today, I lift up my prayer of belief in your ability to heal broken hearts. I join with the psalmist, praying "Restore to me the joy of your salvation, and uphold me with a willing spirit" (Psalm 51:12).
Scripture shows us the way...that we are made new by our faith, we put on new selves, we are constantly being renewed. And I believe—that those who wait for the Lord shall renew their strength.
Prompt me, God, to be inspired to move in ways that fulfill your vision. Don't let me take the course alone, in my own hands. Give me the excitement of knowing you promise to wipe every tear, and that you have great plans for me. Today, I pray with gratitude that you heal the brokenhearted. Let it be so, and praise be to You!
In Jesus' name, amen.
Beloved, God sees every facet of your heart. In fact, he's already mending the broken pieces. Prayer is your lifeline to hold onto, as you wait for his miraculous transformation. Prayer keeps your heart open to his healing.
Pray continually, and believe... that broken hearts are made whole in the Healer's hands.
Photo Credit: iStock/Getty Images Plus/ThitareeSarmkasat
Devotional Prayers for a Broken Heart
A Prayer for the Broken Way
Dear Lord, forgive me for the times when I try to navigate the broken path of life on my own. When my heart is heavy with burdens, please give me Your strength and remind my soul to trust You. I need Your guidance and power today.
In Jesus' Name, Amen. (by Gwen Smith. Girlfriends in God)
Pain Can Be Counted as a Blessing
Father, my heart is broken and I don't understand what You are doing in my life. The darkness is very real and filled with more questions than answers. And I don't like it! But I love You, Lord, so I choose trust over fear and faith over doubt. Lord, please fill each broken place in my heart with Your peace and love. Today, I choose You.

In Jesus' Name, Amen. (Mary Southerland, Girlfriends in God)
It Takes More Than Time to Heal a Broken Heart
Lord, please heal my broken heart. Fill me with the peace and joy I know can only come from You during this hard time. Walk closely beside me during my journey to healing and recovery that I know is possible through Your power alone. In Jesus' Name, Amen. (by Tracie Miles, Encouragement for Today)
Healer of Broken Hearts
Dear God, thank You for being the Healer of our brokenness. God, we long to be healed from our wounds. Search our hearts and reveal to us anything we may still be holding on to. Lord, help us release everything to You. We want to be healed. In Jesus' Name, Amen. (by Savannah Parvu, Encouragement Cafe)
---