How and Why Should I Pray for Leaders?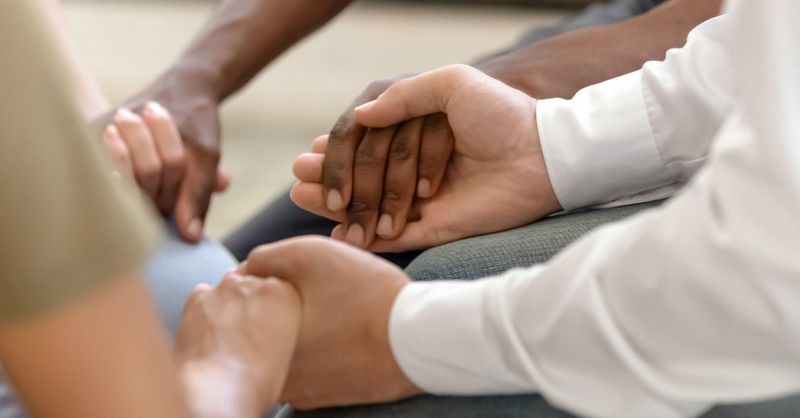 We find leaders in our churches, schools, workplaces, and homes, and our local, state and national governments. Leaders carry vision and bear great responsibility. They are vision-casters and vision-fulfillers. They lead, guide, and make tough decisions every day.
We need to pray for our leaders because clamoring voices and opinions fill their minds and pull them in opposing directions. They need prayer to help them bear the burden of authority as well as decipher the right decision that serves the vision and purpose of their office.
God calls us to pray for our leaders because he knows that prayer is what moves hearts towards him and softens our hearts towards others. It's easy to pray for the leader you like, whether it's a pastor, a boss, or a city councilman. But when it's someone you don't like, whose ideology may be different than yours...this command to pray for them gets challenging.
A Prayer for Leaders in Government
Lord, as our leaders lead in government, I pray for their salvation so that they would know you and desire to serve you with their lives. As they fulfill their role in government, give them wisdom and discernment to make decisions that benefit our city, state, and nation. Protect them from double-mindedness and corruption. For those that know you, I pray that you would strengthen their integrity and give them the fortitude to stand on your truth so that they glorify you. Our government leaders need the wisdom that only you provide. Reveal yourself to them and draw them to you. Amen.
A Prayer for Leaders in Church
Father, fill the leaders in our church...pastors, deacons, the worship team, and the various boards, with integrity of heart and wisdom that comes from you. Let them bind love and faithfulness to their hearts as guides in their leadership position. May they know your love and faithfulness so that they can show love and faithfulness. Give them a spirit of humility and deepen their desire for more and more of you. Let your Holy Spirit shine a light into their hearts and give them the courage to do what is right when the world says they're wrong. Amen.
A Prayer for Leaders in our Schools
Holy God, be with our teachers and school administrators as they oversee the education of our children. Let their hearts be sensitive to you and to the children in their care. Give them eyes to see beneath the obvious. Help them know how to call out the good in students and, with mercy, address the bad. Give them hope when they see none, and direction when they need it. Stir in their hearts a passion for you and your righteousness so that as they work in the school systems, others would know you through their treatment of others. Amen.
A Prayer for Leaders in the Workplace
Lord, thank you for employers and business owners. Let their businesses prosper so that they can continue to employ people. Give them prudent business sense and keep them connected to humble roots so that they grow in favor with you, their employee, and their customers. Let supervisors and managers cultivate a sense of excellence and respect for their fellow workers and let them be environment-changers as they affect their workplace for good. Amen.
A Prayer for Leaders in the Homes
God, you are the perfect father; and I ask that you would lead and guide the grandparents, parents, and other parental figures in our homes. Give them feet as nimble as a deer so that they can navigate the changing stages of their children. Pour out your wisdom on them so they can point their families towards you. Give them the ability to respond in grace and mercy, to be salt and light to the younger generation, and to stand for what is right while having a listening heart towards others. Amen.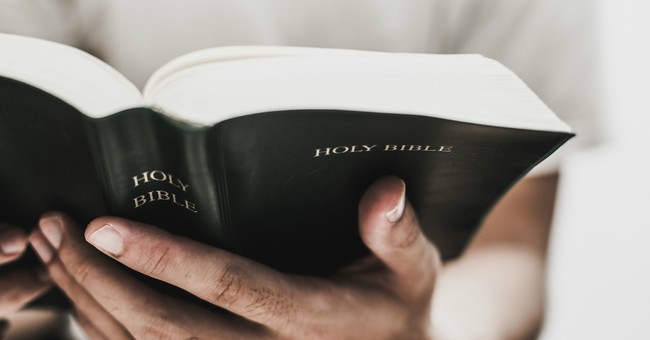 Photo Credit: ©GettyImages/ChristianChan
Where Does the Bible Say to Pray for Leaders?
Leadership positions tend to place people under scrutiny. This microscopic view tends to focus on someone's flaws. When what's wrong about a leader gets highlighted, we're left piecing together what we're shown or told.
We forget that leaders are people with pasts, presents, and dreams for the future, too. At times, it's difficult to make right judgments, which is why we can always bring it to God in prayer.
1 Timothy 3 states the need for church leaders to be respectful, sincere, faithful, and hospitable. But these qualities are not limited to church leaders. In fact, much of the New Testament is a treatise on how to treat others.
Can you imagine if we chose, with consistency, these behaviors laid out in the New Testament? Our society would experience an incredible transformation. But, without the moving of the Holy Spirit in lives, hearts grow hard. Hard hearts lead to seared consciences, which makes choosing God's right ways difficult. Our default behavior leans towards sin, but they experience refinement as growth and maturity occurs in Christ as we make godly choices and pray for one another, especially our leaders.
Here is some scriptural insight into praying for leaders:
First of all, then, I urge that supplications, prayers, intercessions, and thanksgivings be made for all people, for kings and all who are in high positions, that we may lead a peaceful and quiet life, godly and dignified in every way. This is good, and it is pleasing in the sight of God our Savior, who desires all people to be saved and to come to the knowledge of the truth. –1 Timothy 2:1-4
Let every person be subject to the governing authorities. For there is no authority except from God, and those that exist have been instituted by God. – Romans 13:1
But seek the welfare of the city where I have sent you into exile, and pray to the Lord on its behalf, for in its welfare you will find your welfare. – Jeremiah 29:7
Honor everyone. Love the brotherhood. Fear God. Honor the emperor. – 1 Peter 2:17
During the time of these books, intense persecution took place. Governments were corrupt. Pagan societies were the norm. Christians knew their lives were at risk. But Paul writes instructions to pray for the government leaders.
The position of power is God-ordained. What leaders do with that power is the leader's choice and their responsibility to choose wisely. Not all leaders make wise choices and many abuse the power their position provides.
Our God-given responsibility is to pray for leaders—not to determine their worthiness in receiving those prayers. We determine our obedience, and God takes care of the rest.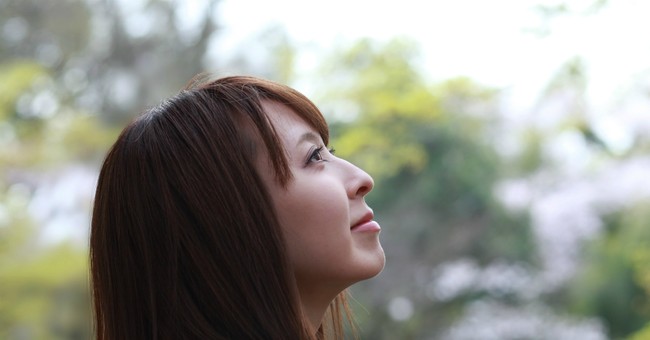 Photo Credit: ©GettyImages/Takako Watanabe
What are the Blessings of Praying for Leaders?
When we pray for our leaders regardless of whether we agree with them or not, we benefit. God's word say not to withhold good from someone when it is in our power to give it. (Proverbs 3:27)
Praying for someone is one of the good ways we can bless someone. And when we bless others, we experience blessing.
1. Contentment
The first benefit of praying for leaders is the contentment of an obedient heart. When I resist doing what the Lord tells me to do, I find that two things happen. I develop a callousness towards the whispering of the Holy Spirit which hardens my heart to his instructions.
A hard heart is a heart that struggles to bend to God's will. If you struggle praying for your leaders, consider it as an act of obedience to the Lord and watch how your heart changes.
2. Peace
The second benefit of praying for our leaders is a peaceful heart. Peace seems in short supply these days. People argue with one another rather than lean in and listen. It seems to be a shouting contest to see who can shout the loudest and the longest—but all that's heard is noise.
Prayer is one pathway to peace. It's what holds our hearts still in the middle of uncertain times. It's through prayer that we express our disappointment and our hopes about our leaders and entrust them to God and know peace.
3. Victory
The third benefit of praying for our leaders is that our prayers may be crucial to their salvation. God desires everyone to come to know him and throughout our lives he gives us opportunities to respond to him. 2 Corinthians 10:3-5 tell us that though we live in the world, we don't wage war as the world wages war.
We, as Christ-followers, battle in the spiritual realm. Our prayers are the weapons God gives us to deflect the enemy's strategies and proclaim God's truth, power, and love in someone's life.
4. Gratitude
The fourth benefit of praying for our leaders is gratitude. Leaders bear a heavy burden. James 3:1 states in plain terms that those who teach or lead bear greater responsibility. Their decisions have long-lasting effects—disappointing some and thrilling others.
When we pray for our leaders, we are able to develop a heart of gratitude for the burdens they bear. Let's be thankful for the one who's willing to bear that load.
In short, praying for leaders is our responsibility as Christ-followers to our fellow believers and to mankind. It's true that some leaders abuse their power, but when we do our part by praying, we've risen to our responsibility as image-bearers of Christ. Let's join our prayers together because the prayers of a righteous man are very effective indeed. Let's set aside our opinions of the quality of leadership we're under and do what God has called us to do—pray for our leaders.
Photo Credit: ©GettyImages/Fizkes
---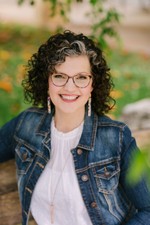 Jessica Van Roekel loves the upside-down life of following Jesus as she journeys to wholeness through brokenness. As an author, speaker, and worship leader, she uses her gifts and experiences to share God's transformative power to rescue, restore, and renew. She longs for you to know that rejection doesn't have to define or determine your future when placed in God's healing hands. Find out more reframingrejectionbook.com You can connect with her on Instagram and Facebook.