How to Make Sense of Why God Answers 'No' to Our Prayers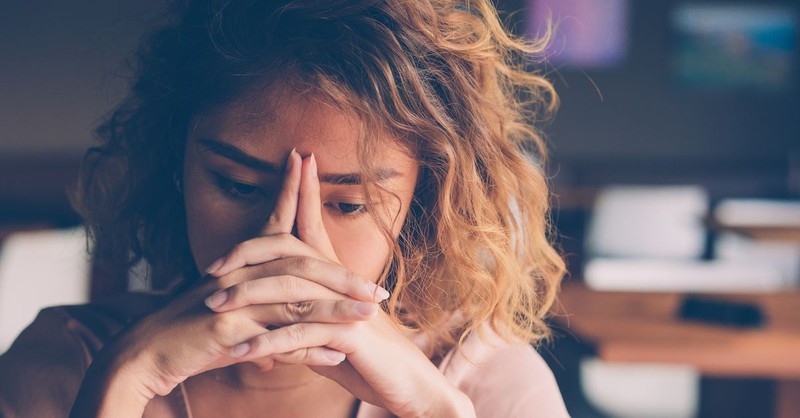 It is very easy to believe in God when our prayers are answered, isn't it? Sometimes, we lift up a single prayer and the blessings just start flowing, and our hearts are overjoyed. We rest secure in the knowledge that God does love us, He is listening to us, and He is an intimate, observant God who knows the number of hairs on our head as well as our every secret hope and dream.
But what about when we pray fervently, and God answers us with a resounding "no"? What if you have prayed and prayed for a door to open, and it swings firmly shut on you? Where, you may ask, is God then?
How It Feels When God Says No
God's "no" often feels empty, as if He is not there at all. We pray for healing for a loved one, and they die anyway. We pray for employment, yet we continue to be unemployed. We pray for a child to turn to God, but they keep sinning, falling far short of our expectations. In our earthly relationships, a healthy give-and-take is the norm; if we behave, if we're nice, and if we are faithful, the other person rewards us in kind, be it a partner, a parent, a boss, or a friend. One good turn normally deserves another – in fact, human relationships thrive on this thoughtful reciprocity.
Yet with God, we can pray faithfully, believe mightily, and count ourselves among the faithful, and still receive a resounding "no," which often presents as a deafening silence.
Further, we are often left, at least in the moment, with no explanation. God does not make an audible pronouncement when He disappoints us, saying from heaven, "I have heard your prayer, but I'm saying no for the following reasons…" so we are left with questions and that terrible hollow feeling. If He loved us, wouldn't He do what seems right for us, what makes us happy, like our earthly relationships tend to do?
Let's take a look at why God says "no."
Understanding Why God Says "No"
First, God is Almighty, in every sense of the word. He just does not make mistakes – He is incapable of that, being perfection itself. God says "no" because He alone knows the whole story of His interrelated creation, and of our individual lives, too. He knows the future, and we don't. God knows everything that will happen, on into eternity.
We simply do not have the information to understand the whole picture of our lives.
For those of us who are parents, we often have to deliver some very disappointing "no's." But we know more than children do, having lived longer, and it is our job to protect them. Imagine if we allowed a toddler to play in the road because they said they wanted to – no cars were coming, they explained, and it would make them happy to be in the road. Of course, we would say no. We are aware of all the inherent dangers of that, and we want to protect and shield our little ones. God, the almighty parent, sees the oncoming car in our lives, and will protect us from it through His loving "no."
We have to actively remind ourselves in the tough times that everything God does is for our good. The Bible tells us in Romans 8:28, "And we know that in all things God works for the good of those who love him, who have been called according to his purpose." God alone knows all the various strands of all our lives, and like a perfect weaver, He designs a flawless pattern that will be beautiful in the end.
We must hang on to the promises of the Bible when God tells us "no." Philippians 4:6-7 reminds, "Do not be anxious about anything, but in every situation, by prayer and petition, with thanksgiving, present your requests to God. And the peace of God, which transcends all understanding, will guard your hearts and your minds in Christ Jesus." Note the word "petition" – we are to ask our Heavenly Father for what we need and want, but we must ask "with thanksgiving," that is, before we receive our answer. We must be prepared to accept that "no," trusting that God is in the act of designing something beautiful using our disappointment, heartache, and grief, for our ultimate good.
This Is Critical to Accepting a "No" from God
Years ago, I prayed and prayed to be hired full-time for a job I had been doing part-time. I had the right skill set, I had performed well, and I knew I was an asset to the company. I prayed that God would see my application through to my hiring and bless everyone involved in the decision-making with clarity and certainty (that the right person for the job was me!).
I did not get the job. I was crushed! Why had God not allowed me to advance within this company? Why had He said "no" when it would allow me more financial freedom along with more professional responsibility? Wasn't this a no-brainer? Had God not been listening to my prayer?
Sure enough, within a year that company endured a very public scandal and was forced to close. Had I been working there still, I would have faced being inside all the trouble and turmoil the employees were going through, as well as the risk of damaging my professional reputation. God had known best and protected me from that! I just couldn't see it; at the time my prayers were sent heavenward. But God was showing me love, care, and concern with his resounding "no."
What if you have prayed for a loved one's recovery and they died anyway? What about when a child passes away? This is an almost unendurable situation, but people do go through this, sadly, all the time. In these cases, when life makes no sense and deepest grief is an ever-present companion, we must cling to our faith, and our belief that since God is perfect, and doesn't make mistakes, our precious loved one is safe with God – safer, in fact, than they have ever been. We must pick up our pieces, leaning every moment on the Lord, and remember that He is in control and He knows what He is doing, even in our darkest days.
Accept Your "No" — And Even Be Grateful!
The apostle Paul dealt with a big "no" from God. He had a mysterious "thorn" he was dealing with, and he asked God to take it away. While we are not sure what Paul was dealing with – it could have been sin, or an illness, or even a chronic condition like migraines – he did ask God to be delivered from it. In Corinthians 12:7-9 Paul explains his experience: "To keep me from becoming conceited because of the surpassing greatness of the revelations, a thorn was given me in the flesh, a messenger of Satan to harass me, to keep me from becoming conceited. Three times I pleaded with the Lord about this, that it should leave me. But he said to me, 'My grace is sufficient for you, for my power is made perfect in weakness.'"
My power is made perfect in weakness. The Lord wanted Paul to grow in faith through his affliction, it seems. God can say "no" to keep us dependent on Him – the healthiest dependency we will ever know! When things are going well and we're getting what we want, we tend to wander far from God, enjoying our life and feeling pretty powerful, pretty in control. Sometimes, God will bring us back to Him through a firm "no," because He knows dependency and intimate relationship with Him is what is ultimately best for us.
Then there is perhaps the greatest "no" in history.
Jesus Christ, God's own son, asked his Father for something very, very important. It was literally a matter of life and death. Jesus asked if the pain, mocking, and heartbreak he was to go through on the cross could pass him by. Matthew 26:39 reveals, "And going a little farther he fell on his face and prayed, saying, 'My Father, if it be possible, let this cup pass from me; nevertheless, not as I will, but as you will.'"
God answered "no," and Christ, the perfectly obedient son, understood and accepted. In his humanness, he wanted to avoid the painful hours to come, but in his spirit, he knew that his Father always knows best, and he was ready to become a living sacrifice for all of us.
How immeasurable is the power in submission! Jesus gives us the perfect example of trusting God to answer every prayer in just the right way out of His enduring love for us.
Allow God's "No" to Make You Confident in His "Yes"
Perhaps one of the greatest joys in understanding that God sometimes, for our good, says "no" to us, is knowing that if we can trust in His "no," as hard as that might be, we can be confident in His "yes!" Logically, if God is saying "no" then He has heard us, so if He says "yes" He has heard us, too! We can revel in our blessings, knowing they are from the Lord.
Jeremiah 29:11 reads, "'For I know the plans I have for you,' declares the Lord, 'plans for welfare and not for evil, to give you a future and a hope.'" If we do believe that the Bible contains truth, we must feel greatly loved, supported, and encouraged by this Old Testament verse. Although difficult, we must often take the long view. While this earthly life contains more than a fair portion of pain and heartache, God's promises are rock-solid.
We must submit to God's "no" in the way we submit to His "yes," with trust and confidence. Taking that glorious long view, we will someday fall to our knees in Heaven in front of the Lord, thanking Him for all the "no's" in our earthly lives – the ones that taught us the obedience that brought us to live forever in His holy presence!
Photo Credit: ©GettyImages/MangoStarStudio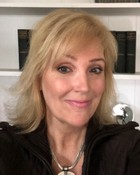 Deirdre Reilly is a writer and editor, and her commentary has appeared on various websites including CBN.com, FoxNews.com, and others. Her new book, "The Pretend Christian: Traveling Beyond Denomination to the True Jesus," details her own personal journey through doubt and fear into true belief. You can connect with Deirdre via www.deirdrereilly.com, or follow her on Twitter at @deirdrewrites.