How to Pray and Prepare for Disasters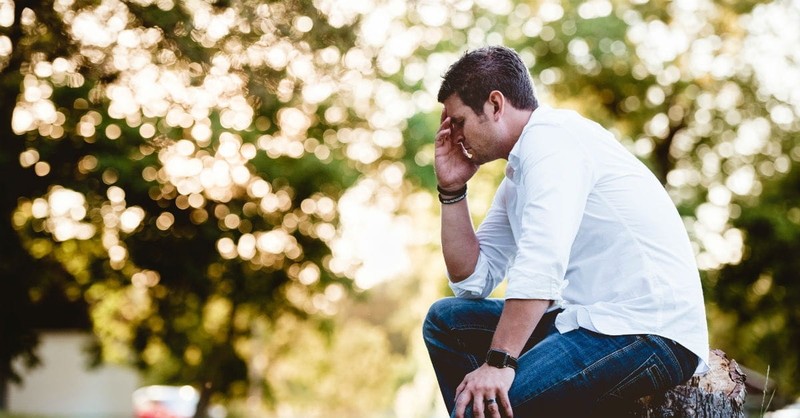 "Have mercy on me, O God, have mercy on me, for in you my soul takes refuge. I will take refuge in the shadow of your wings until the disaster has passed. I cry out to God Most High, to God, who fulfills his purposes for me (Psalm 57:1-2).
 
Dear intercessors,
 
Every day when we listen to the news we hear of disasters, fighting, and war. It seems to be happening more frequently and at times is very close to home. Most of us have not been through a major disaster, but there are smaller crises that can affect us personally and are within the reach of our extended families, or within our city or nation.
 
We in America have had several major disasters hit our nation in the last few weeks. We recently had two huge hurricanes; Hurricane Harvey in Houston, Texas, causing catastrophic flooding and an even larger one, Hurricane Irma, causing widespread and terrible damage that affected most of Florida. Hurricanes Harvey and Irma caused between $150 billion and $200 billion in damage to Texas and Florida. I haven't even mentioned Hurricane Maria that hit Puerto Rico recently and caused tremendous loss in the Caribbean. 

As we are slowly recovering from the enormous damage from these storms, we just had a massive attack in Las Vegas by one lone gunman who killed 59 and wounded over 500 people. Called the largest massacre shooting in American history, it shocked and brought fear to our nation.
 
How do we cope with so many huge disasters? We must learn how to respond in fervent prayer and in heart-felt action when we hear of major crises in the world.
 
My husband and I have traveled to over sixty-five countries. We have been in cities just like yours that later had a major, life-changing disaster. We were once in the beautiful city of Kobe, Japan that later was devastated by a large earthquake. Mexico just had a major earthquake and they are increasing all over the world. We were in Rabau, Papua New Guinea that later was destroyed by a volcano, but in Rabau the entire city was prepared. Scientists were monitoring the movement of the earth in that area. They had a planned method of escape for if and when the eruption would occur—they practiced and were ready. When the real thing happened, they all escaped unharmed.   
 
God wants us to be alert watchmen who know how to pray for our cities and nations. 
 
In light of all of this end-time turbulence, how can we best prepare and pray when disasters hit? How can we help disaster victims through our prayers and our lives? As God's urgent watchmen, we can pray for victims and prepare our cities in a powerful way that makes a huge difference. As we do, it's important for us to realize that we don't have to fear what is happening in the world. God does not want us to be shaken by the nightly news. The Bible says repeatedly that God is our refuge. We can pray through disasters with Him as our refuge.

How to Pray and Prepare our Cities in Case Disaster Hits
 
"But let all who take refuge in you be glad; let them ever sing for joy. Spread your protection over them that those who love your name may rejoice in you. For surely, O Lord, you bless the righteous; you surround them with your favor as with a shield" (Psalm 5:11-12).

The recent disasters in America are a wake up call for all of us. Let's prepare in the following ways:
Be grateful for your life and what you have - Learn to be extremely thankful every day. You don't know what a day may bring forth. Appreciate life.
 
Get your life right with God and increase your prayer life -God is always speaking. Does He not want to bring our nation to Himself and bring a huge revival in the land? Strengthen your prayer life, purify your heart, and walk in personal revival.
 
Prepare the Church in your city for whatever may come - Every city needs to practically prepare for possible disasters just as they did in Rabau, Papua New Guinea. Spiritually prepare by increasing the prayer meetings in your own church and joining city-wide prayer meetings.
 
Face disasters victoriously - Don't be overwhelmed or lose your faith in God if a disaster hits your city. Realize that He is greater than any disaster and will work it out for good.
 
Share the love of Christ with disaster victims by meeting their needs - When we had a hurricane while living in Virginia Beach, we helped serve food through the Salvation Army. Give and serve whenever possible.
 
Trust God in the midst of disasters and worldwide shaking - This is the time for the Church to wake up, arise and shine. We must show others the peace of God through our lives. Pray for disaster victims to stand strong in their faith in God.
 
Show forth godliness instead of evil - Be careful to live a godly life. What is inside will come out. In our Virginia Beach neighborhood a few days after a hurricane, people began to get impatient and irritable. Let's pray that the people of God shine His light even in the darkest of times.
 
Live and prepare for the eternal - Learn to live for what is really important; not earthly possessions but eternal life. Narrow down your possessions. Everything is about Heaven. It's time for us to see things from a heavenly perspective.
 
Pray for the salvation of souls and share your faith - During disasters and times of difficulties, people are open to the Gospel. They need hope, and you have the hope of eternal life. God is the refuge that everyone needs. This is our greatest opportunity for reaching souls.
 
Pray fervently for countries that are in major worldwide turmoil -It is our responsibility and affects each one of us. America needs fervent prayer at this time.
Don't wait for a disaster to apply these truths. God wants each of us to stand strong now. He wants us to live for eternity, reach out in love, and pray for the lost. None of us is outside the reach of a disaster in our city. We all need to live passionate lives, preparing for our eternal home. Jesus deserves our lives now. 
 
Let's live 100% for God and pray with increasing fervency. When we hear about another disaster on the news, let's pray fervently for those victims. Let's not fear disaster but be confident in the Lord. His heart is that we enter into urgent watchfulness and prayer without fear. He is our refuge and strength, an ever-present help in trouble.
 
I invite you to get my new prayer course called: How to Grow Deeper in Intimacy with God. It's a life-changing biblical, motivational, and transformational course to empower you towards a deeper relationship with God​. For a limited time if you enroll, you can have a $100 discount! Enroll Here!

"Have no fear of sudden disaster or of the ruin that overtakes the wicked, for the Lord will be your confidence and will keep your feet from being snared" (Proverbs 3:25-26).

Together in the Harvest,

By Debbie Przybylski
Intercessors Arise International
International House of Prayer (IHOPKC)
www.intercessorsarise.org
*(Image credit: Upsplash)