How to Pray for Blessing in the Midst of Suffering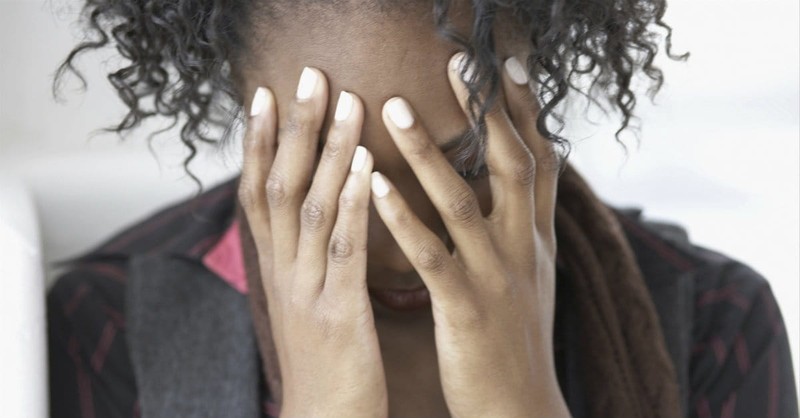 I've been thinking a lot about blessings lately.
It's been a hard few years for our family. My son recently hit the twenty-month mark in his journey with leukemia. We're shuffling along much slower than we were before cancer struck and forced him home from college to battle for his life.
The adrenaline that hit at his diagnosis, and pushed us through crisis after crisis, has given way to a crash of exhaustion. We're ready to ride the downhill relief of getting over the worst of the cancer mountain, yet we're stuck in the middle of the climb.
Every one of us is drained and tired and ready to be done—because cancer doesn't just stick to the patient, it crawls over the entire family and clings. In our own ways, each of us is a little messed up.
There's a scary statistic out there that says 85 percent of couples divorce after their child has been diagnosed with a serious illness—regardless of whether the child survives or not. I wonder how many siblings emotionally "divorce" their families as well. I don't have any stats, but I can see how easily that could happen.
Because the truth is tragedy and hardship don't always bind families tighter. They tear them apart. Drive wedges between relationships. Make people bitter and angry and start a rousing round of the Blame Game.
Kyle has ten months left of weekly chemo. Another year for his body to heal from the ravages of a second long-term treatment. And who knows how long to deal with the mental and emotional fall-out of taking back his life.
All of us struggle. All of us have mountains to climb. You don't have to be dealing with illness to relate to the hardships of life. If you've lived at all, you get it.
When we suffer for long periods of time—whether from physical, spiritual, or emotional issues—I've discovered one thing that can keep us going. Hope. And hope for me comes inside of blessings.
Psalm 5:11-12 (NIV)
But let all who take refuge in you be glad;
let them ever sing for joy.
Spread your protection over them,
that those who love your name may rejoice in you.
Surely, Lord, you bless the righteous;
you surround them with your favor as with a shield.
Here's my prayer for my family. Maybe you can fine-tune it for yours.
"Lord, bless Kyle abundantly. As much as he's been asked to suffer, as hard as life has been, provide an equal, or better, measure of good as he moves forward. Bring people into his life he can help and who can help him. Open doors to the future You have planned. Show him how he can use both his battles with cancer to bless someone else.
"Protect my marriage. Keep us strong and united, especially in the worst moments.
"Be with my other kids. Bless them with open eyes and open ears to see and hear Your goodness, instead of blaming You for letting Kyle get sick. Use this time to build a rock solid bond between you and them that can never be destroyed.
"And last, take our ugliness—there's a lot of it—and make it beautiful in a way that only You can."
Psalm 29:11
The Lord gives strength to his people;
the Lord blesses his people with peace.
I don't know where you are in your relationship with God or in your own battles with life. Maybe you've never suffered. Maybe you've suffered too much. But there are blessings out there for you. Sometimes it's just a matter of asking. Other times it's a matter of opening your heart to see them.
This morning, I encourage you to pray for blessings for yourself and for your family. And I'd love it if you shared your prayers at the bottom of this post.
Lori Freeland is a freelance author from Dallas, Texas with a passion to share her experiences in hopes of connecting with other women tackling the same issues. She holds a bachelor's degree in psychology from the University of Wisconsin-Madison and is a full-time homeschool mom. You can find Lori at lafreeland.com.
Publication date: August 11, 2015