How to Pray for Homosexual Friends and Family Members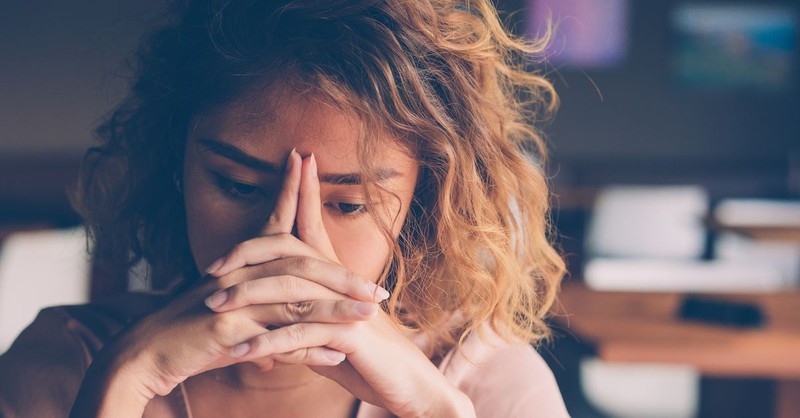 Many Christians around the world are praying for homosexual friends and family members. Most are probably concerned that their loved one's current choices will bar them from an eternity in heaven with God. How can we effectively pray for our gay family and friends while keeping respect, kindness, and love uppermost in our efforts?
Pray First That You Always Define Others as Children of God
Probably the first and most important consideration when we pray for gay friends and family members is the state of our own hearts. As we approach almighty God with our petitions and prayers, are we looking upon them as children of God before any other consideration, including their sexuality?
Your homosexual family and friends are loved by God. He ordained their lives and counts them as precious. The love He put into your life's existence He put into theirs, too. As you approach God in prayer, do so with a loving heart and a genuine seeking of His will in your life, and in theirs. You may be praying for huge change in your gay loved one's life; for them to abandon their lifestyle, perhaps. Leave this in the hands of God, and trust His power and grace. Ask God to keep your gay loved one healthy physically and mentally, pray for their growing discernment and wisdom, and for them to grow in love for Him—just as you would pray for anyone else you love.
The Bible tells us to pray for others, and that it pleases the Lord. As Job 42:10 reminds, "After Job had prayed for his friends, the Lord restored his fortunes and gave him twice as much as he had before."
Yet it is not ours to judge. We must stay true to ourselves and keep God's will first in our lives, but while we are here on earth, we can be great examples of His love by offering our own unconditional love. Your life and the way you live it can draw others to the cross!
Pray for Your Gay Loved Ones to Draw Closer to Christ
Nothing is too hard for God. In my own life and in the lives of those I love, I have seen deep and even miraculous change that can only be attributed to the Lord. Ask big of our Lord—ask Him to keep knocking at the door of your gay loved one's heart. If they're already believers, ask Him to draw them even closer as He reveals the kind of life He want them to live—one of hope, good health, and obedience to Him. 1 Chronicles 16:11 states it simply; "Look to the Lord and his strength; seek his face always."
Ask God to bring your gay loved one into alignment with His will. This is between your loved one and God; each one of us has available our own personal relationship with the Lord, should we choose to enjoy it. Pray that your loved one seeks out God and feels that yearning for "more;" a deeper love for and connection to the Lord. As James 1:5 reminds, "If any of you lacks wisdom, you should ask God, who gives generously to all without finding fault, and it will be given to you."
Any person who seeks wisdom while being guided by God should get ready for good things to happen!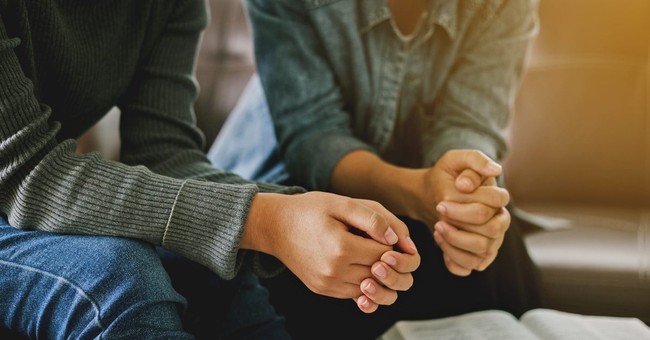 Photo Credit: ©iStock/Getty Images Plus/Jantanee Rungpranomkorn
Pray for Wise Counsel, Not Derision or Coddling
There are several things that are not helpful to any of us, no matter what our sexuality: being chided and even bullied for who we are, and being babied because we cannot handle truth. Both of these circumstances take away personal dignity.
Pray that your gay loved one comes into contact with wise people who affirm their personhood in full while offering biblical truth. Pray, too, that this happens at just the right time—when your loved one is open to it. (Part of wisdom is recognizing that right time, and not forcing conversations.) You are not alone in influencing loved ones; God will place the right people in your loved one's path at the very moment they need to be there. Your gay friend or family member needs to be respected as a child of God, and sometimes it is not you, but another, who creates active pathways to real spiritual change. The worst thing a Christian can do is pound someone over the head with God's laws and rules or even worse, shame them for who they are. Instead, asking God to send those with wise counsel offered in love is a worthy and loving prayer.
In tandem with offering respect and love is offering truth, too. Many Christians today feel they have to bend with the times and affirm and even celebrate all sorts of behaviors in the name of political correctness, social justice, or tolerance. God is justice, and all His desires for our life are for our good; His boundaries on our behavior allow us true freedom, living full lives that are pleasing to Him.
There are several places in the Bible where homosexuality is discussed. 1 Corinthian 6:9-10 teaches, "Or do you not know that wrongdoers will not inherit the kingdom of God? Do not be deceived: Neither the sexually immoral nor idolaters nor adulterers nor men who have sex with men, nor thieves nor the greedy nor drunkards nor slanderers nor swindlers will inherit the kingdom of God."
Romans 1: 26-27 explains, "Because of this, God gave them over to shameful lusts. Even their women exchanged natural sexual relations for unnatural ones. In the same way the men also abandoned natural relations with women and were inflamed with lust for one another. Men committed shameful acts with other men, and received in themselves the due penalty for their error."
While other verses explain God's wishes for our heterosexuality, this is the verse that must always be remembered: "For the entire law is fulfilled in keeping this one command: 'Love your neighbor as yourself.'" (Galatians 5:14) Our job is not to judge, but to love. We must also affirm the truth of the Bible with confidence and obedience to God, not straying away from Biblical truth in prayer, word, or deed.
Pray That Homosexual Friends and Family Respect Their Christian Loved Ones
Years ago, a gay friend shared with me her hopes of someday getting married. She knows I am a Christian, and I imagine it was difficult for her to share this dream. What transpired next was one of the most difficult, important conversations I have ever had, leaving us both in tears, but feeling closer.
My friend asked me what I thought of her dream in light of my faith. This part is very important—she asked me for an honest answer after considering a particular part of myself; my love for God and my wish to honor Him. I affirmed my faith and what, in my understanding, it disallows—I do not believe gay marriage is something God blesses—but I honored her dream, too. I expressed that I understood her longing for this type of committed relationship, and that I was not in a position to judge her, nor did I ever want to. I also asked her to respect my feelings about gay marriage, and after further conversation, she did.
Christians, we have every right to view society through the lens of our Christian faith, and we should be respected. We are not intolerant if we do not think gay marriage is God's best, but society today is quick to frame our beliefs this way. Most Christians I know want gay members of society to have every legal benefit available—to be allowed to arrange finances together, make health decisions for one another, and partner on other important life issues. To Christians, marriage is a holy union God wants us to enter into according to His wishes. Respect for this from the gay community without derision or the common label of "intolerant" is very important.
In essence, we are to trust God in changing hearts and lives, and our prayers for loved ones is a very important part of that. If we love without judging and trust God completely, we can rest in the security our faith offers. As Christians, we must remember to offer everyone our respect, our kindness, and the truth of the Bible—just as Jesus did. Change, repentance, and salvation are within reach of every human being on earth. As 2 Corinthians 5:14 beautifully states, "For Christ's love compels us, because we are convinced that one died for all, and therefore all died."
Photo Credit: ©GettyImages/MangoStarStudio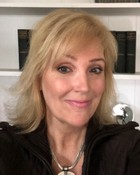 Deirdre Reilly is a writer and editor, and her commentary has appeared on various websites including CBN.com, FoxNews.com, and others. Her new book, "The Pretend Christian: Traveling Beyond Denomination to the True Jesus," details her own personal journey through doubt and fear into true belief. You can connect with Deirdre via www.deirdrereilly.com, or follow her on Twitter at @deirdrewrites.
Related podcast:
The views and opinions expressed in this podcast are those of the speakers and do not necessarily reflect the views or positions of Salem Web Network and Salem Media Group.
Related video:
Stock Footage & Music Courtesy of Soundstripe.com Thumbnail by Getty Images
---
Now available is our new Daily Prayer devotional! An easy way to start your day with prayer: read today's prayer and sign up to receive it by email.
This article is part of our Prayer resource meant to inspire and encourage your prayer life when you face uncertain times. Visit our most popular prayers if you are wondering how to pray or what to pray. Remember, the Holy Spirit intercedes for us and God knows your heart even if you can't find the words to pray.
Serenity Prayer
The Lord's Prayer
Prayer for Peace
Morning Prayers
Good Night Prayers
Prayer for Healing
Prayer for Protection
Prayer for God's Help
Prayer for Anxiety
Prayer for Strength