A Powerful Prayer for Revival
Cally Logan

Author

2019

1 Nov

COMMENTS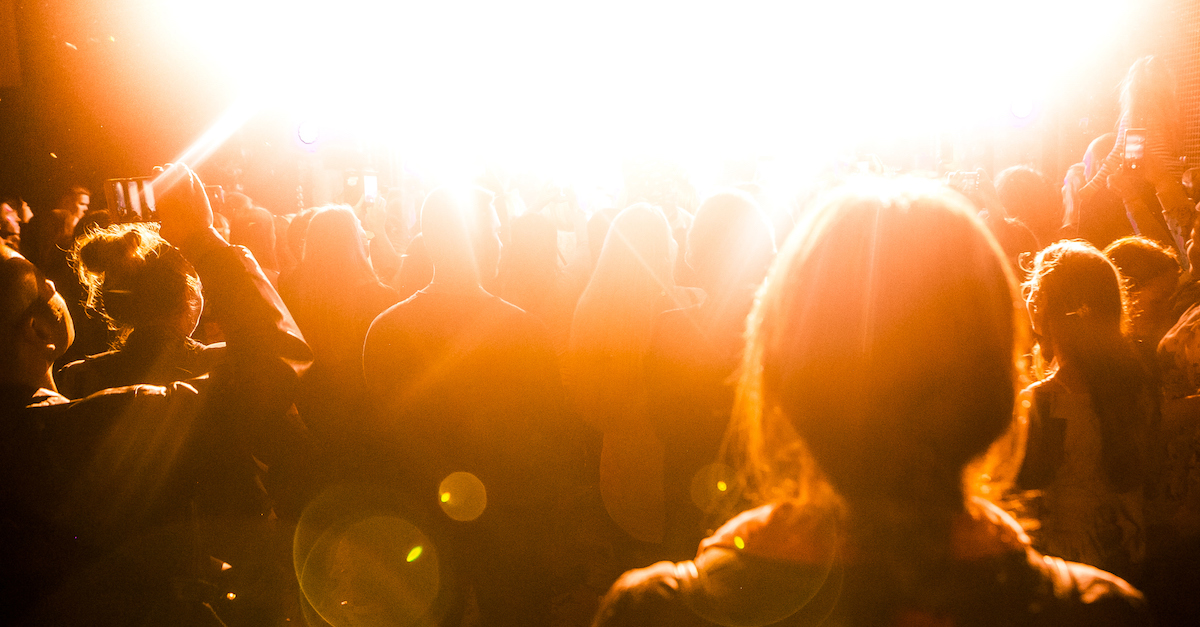 Throughout the ages, there have been seasons of drought spiritually in the world. During such seasons there rises a true aching and longing for the only true living water that will quench the thirst of nations. This living water comes only through and by the living Holy Spirit of God poured out lovingly by grace. As followers of Christ Jesus, it is vital to pray for this pouring out of Spirit through revival, inviting God to revive the nations as He has done before.
What Does it Mean to Pray for Revival?
God is not a God of forceful pushing to the human heart, which is why He made human beings with free will. Because of this free will, we can decide for ourselves to follow Him, or to fall to the ways of the world. What we can do is pray that the Holy Spirit will work in the hearts of men to be open and to truly see the glory of God, and to desire to know more. Ezekiel 36:26 shares, "I will give you a new heart and put a new spirit in you; I will remove from you your heart of stone and give you a heart of flesh." This is a verse to truly pray for our nation and for the world. Leslie Strobel prayed this verse for her husband, Lee, when he was a strong atheist. Through time and Lee's searching into Christ, Lee became a Christian and his heart was indeed changed. True revival came for Lee through the Holy Spirit and he would go on to write the eye-opening book, "A Case for Christ." When we pray for revival we are not just praying for people to become Christians in name, but rather, for their eyes to be opened and their hearts softened to truly come into relationship and communion with the Creator of the Universe. It is our honor and duty to share the Good News of Christ, and this includes asking the Holy Spirit to come and revive the dry hearts of our neighbors.
A Prayer for Revival
Father God,

We live in such an age where people wander aimlessly to find something to give them meaning and life. What they seek they do not find, because they are not finding it in the true source of life itself-You. Father, today we come together as true and sincere followers of You to kindly and ardently ask for a revival of souls in this age. Father, You say in Matthew 7 to come and ask You as our Father for what we desire. Lord, we desire for our friends, families, and neighbors to be open and to seek and find the truth of the authentic source of life- You. We invite Your Holy Spirit to pour out onto the people You have made. We invite You to perform miracles, wonders, and to speak to the people You crafted with Your hands. Father, You say in Psalm 139 that You crafted each and every person in the hidden place in the palm of Your hand, and so we pray that truth will be brought to Light in each and every person You have crafted. It is only by Your Spirit that truth can be truly known (John 15:26) and so we implore this day for such revival of spirits, of nations, and of hearts.

In the Name of the Most High we pray,
Amen
What Does the Bible Say about Revival?
It is God's will and desire for His creation to know Him. This is why when God made Adam and Eve, they abided in the Garden of Eden with Him. The Bible is full of stories of people who had turned their faces from God, yet God's heart of mercy and grace wanting them to come back to be blessed. Jonah was sent to Nineveh to share this truth with the people to save them from the consequences of their sins, and revival came to their people. It is through the merciful heart of God that revival comes. This revival is not the kind that stands just in name, but in true life breathed back into people. Ezekiel 37 speaks of the dry bones and the command from God to Ezekiel to speak reviving life back into the dry bones of the people. We too can pray for such reviving life back to the dry bones of our world.
10 Bible verses for Revival
Ezekiel 36:26, "I will give you a new heart and put a new spirit in you; I will remove from you your heart of stone and give you a heart of flesh. And I will put my Spirit in you."
Revelation 3:20, "Behold, I stand at the door and knock. If anyone hears my voice and opens the door, I will come in to him and eat with him, and he with me."
Isaiah 44:3, "For I will pour water on the thirsty land, and streams on the dry ground; I will pour my Spirit upon your offspring, and my blessing on your descendants."
Ephesians 5:14, "For anything that becomes visible is light. Therefore, it says, "Awake, O sleeper, and arise from the dead, and Christ will shine on you."
Ezekiel 37:9-12, "Then He said to me, 'Prophesy to the breath; prophesy, son of man, and tell the breath that this is what the Lord GOD says: Come from the four winds, O breath, and breathe into these slain, so that they may live!' So I prophesied as He had commanded me, and the breath entered them, and they came to life and stood on their feet—a vast army. Then He said to me, "Son of man, these bones are the whole house of Israel. Look, they are saying, 'Our bones are dried up, and our hope has perished; we are cut off.' Therefore prophesy and tell them that this is what the Lord GOD says: 'O My people, I will open your graves and bring you up from them, and I will bring you back to the land of Israel. Then you, My people, will know that I am the LORD, when I open your graves and bring you up from them. I will put My Spirit in you and you will live, and I will settle you in your own land. Then you will know that I, the LORD, have spoken, and I will do it, declares the LORD.'"
Psalm 85:6, "Will you not revive us again, that your people may rejoice in you?"
2 Chronicles 7:14, "If my people who are called by my name humble themselves, and pray and seek my face and turn from their wicked ways, then I will hear from heaven and will forgive their sin and heal their land."
1 John 5:14-15, "And this is the confidence that we have toward him, that if we ask anything according to his will he hears us. And if we know that he hears us in whatever we ask, we know that we have the requests that we have asked of him."
Acts 2:17, "'In the last days, God says, I will pour out my Spirit on all people."
Isaiah 61:7, "Instead of your shame there shall be a double portion; instead of dishonor they shall rejoice in their lot; therefore in their land they shall possess a double portion; they shall have everlasting joy."
Revival is real and revival is the heart of the Lord for His people. As followers and children of God it is our delight to invite His Holy Spirit to breathe life back into this parched world. We can stand confident that He hears our prayers, and that they are precious to Him. For it is His heart to bring us back to Him, back to the living water of abundance in the source of life itself.
---
Cally Logan is a writer and teacher from Richmond, Virginia. She graduated from Regent University. Currently, she is a writer for Dear Sparrows Ministry site, and the Podcast, "Dear Sparrows." In her free time, she enjoys leading a high school girls' small group, cooking, and spending time in tree houses. Her latest books, Dear Young Sparrow and Unveiled are available everywhere or at https://dearsparrows.com/.
Photo credit: ©GettyImages/Yuriy Kovtun