5 Powerful Prayers for Clarity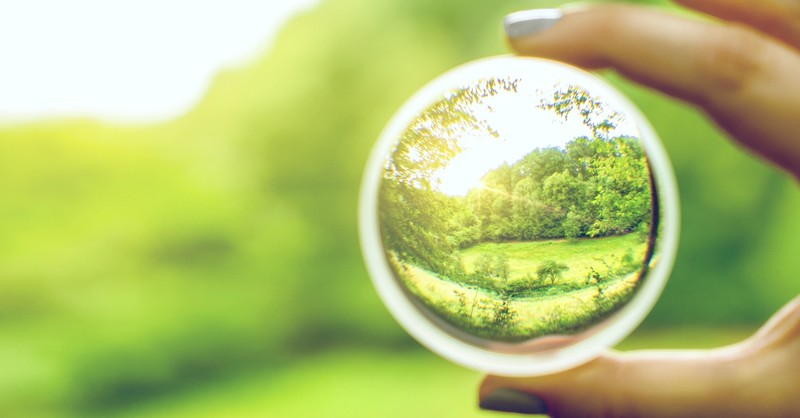 When John Kavanaugh, the noted and famous ethicist, went to Calcutta, he was seeking advice and prayer for clarity from Mother Teresa. He went for three months to work at "the house of the dying" to figure out how best he could spend the rest of his life.
When he met Mother Teresa, he asked her to pray for him. "What do you want me to pray for?" she replied. He then uttered the request most on his heart: "Clarity. Pray that I have clarity."
"No," Mother Teresa answered, "I will not do that." When he asked her why, she said, "Clarity is the last thing you are clinging to and must let go of." When Kavanaugh said that she always seemed to have clarity, the very kind of clarity he was looking for, Mother Teresa laughed and said: "I have never had clarity; what I have always had is trust. So, I will pray that you trust God."
While it's not wrong to ask for prayer for clarity, we must understand that clarity comes one step at a time, combined with a whole lot of trust. At times, God will make the path clear, but often He invites us to take steps of faith, trusting that He is leading. Finding clarity is a bit like faith walking. We ask God to show us the way, but then we take one faith step at a time. Slowly, God reveals the path forward.
Important Bible Verses on Clarity
While the Bible promises that the Lord will direct our steps, it does not promise that God will always give us clarity. He orders our steps, but there is an element of faith as we take each step.
The writer of Proverbs, Solomon, says it this way, "Trust in the Lord with all your heart and lean not unto your own understanding, in all your ways, acknowledge Him and He will direct your paths" (Proverbs 3:5-6). As we trust in the Lord and lean into His wisdom, He will lead us. However, that doesn't mean we'll always be clear on the journey forward. It means He's directing while we are stepping in faith.
The Psalmist writes, "He leads me beside quiet waters" (Psalm 23:2). The Lord promises to lead us as we prioritize times of quiet where we are focused on listening for His voice.
The prophet Isaiah wrote, "I will lead the blind by ways they have not known, along unfamiliar paths I will guide them: I will turn darkness into light before them and make the rough places smooth" (Isaiah 42:16). As we look at that verse, we need to notice that God doesn't promise to make the whole path before us clear. We may feel blind as far as needing direction, however, the picture painted here is of a blind person walking an unfamiliar path and God revealing light on the path one step at a time.
The prophet Isaiah also wrote, "This is what the LORD says – Your Redeemer, the Holy One of Israel: I am the LORD your God, who teaches you what is best for you, who directs you in the way you should go" (Isaiah 48:17). What does this mean as far as clarity? As we learn to trust God and lean in to hear His voice (John 10:27). He will clear the way. However, the way forward will always involve faith. The New Testament proclaims, "Without faith it is impossible to please God" (Hebrews 11:6).
In light of these scriptures, the key when offering prayer for clarity is to remember that what God desires from us is our trust and obedience. He will often provide clarity one step at a time as we walk by faith. Trust then must be the key ingredient in our prayer for clarity.
5 Prayers for Clarity
Father God, I praise You that You are the God of all wisdom. Your judgments are unsearchable, and your paths are beyond tracing out. No one has ever been your counselor. I praise You that You promise that if we lack wisdom or direction, You will give us the wisdom we need. As I seek you for clarity in ___________________ (put in blank the area in which you need direction), I praise You that I can trust You to lead me, step by step, as I lean into You. I praise You that You promise to make the crooked places straight (Based on Romans 11:33-35, James 1:5, Isaiah 45:2).
Lord Jesus, I praise You that You are trustworthy in all You do. Thank You that You invite me to trust in You and not to lean on my own understanding. You promise me that as I lean into You, step by step, You will lead me on the right path. Holy One, I ask that You would pour more faith into my heart. Fill me with clarity, step by step, as I keep pace with You. I ask that You would make the path before me, clear so that I won't make a mistake. Make my feet like hinds feet in high places, I pray. Thank You that I can trust You to do this in my life (Based on Proverbs 3:5-6, Habakkuk 3:19).
Oh Lord, God, I praise You that your word is perfect. Thank You that it makes wise the simple. As I seek You for clarity in direction, help me to make choices in keeping with Your Word. When I am unsure, remind me to pause and seek You for wisdom. When I am afraid, help me to stop and ask You for courage and faith. I pray that, above all else, You would empower me to set my heart to follow You wholeheartedly no matter where that path will lead (Based on Psalm 19:7-8, Matthew 4:19).
Lord God, when I am longing for clarity, help me to create the space to hear your voice. Speak to me through Your Word, Speak through the still small voice of Your Spirit as well as through the voices of my mentors and close friends. I pray that you will surround me with wisdom. Help me to take the next step by faith, trusting that you will lead and guide me as I go (John 10:27).
Holy Spirit, You are the counselor who will teach me and lead me into all truth. I pray that as I wrestle with what to do next, you would provide me with the clarity of mind to take one step at a time. I lay my prayer for clarity before you, recognizing that you know what's best. I trust You to lead and direct (John 16:13).
How to Trust God Even When Things Are Unclear
If you ask anyone who has been walking with the Lord for any length of time, they will tell you that often the path forward has often not been clear. However, as they have pressed into God, reading His word and leaning in to hear the voice of the Holy Spirit, God has directed them, and their faith has grown. Often when things are unclear, we echo the words of King Jehoshaphat, who cried out to the Lord, "We do not know what to do, but our eyes are on you" (2 Chronicles 20:17).
In the moments when you lack clarity, remind yourself of what you know to be true about God's character and what He has promised. God is good and can be trusted. (Psalm 119:68). God promises to give wisdom as we need it (James 1:5). God honors faith (Hebrews 11:6). God will never leave you nor forsake you even if you make a mistake (Hebrews 13:5). Spend time praising Him. Often in the atmosphere of praise, we hear the Holy Spirit more clearly. Then step out in faith, trusting what you believe God spoke. Only by taking a risk based on what you think God is leading you to do, will your faith muscles be strengthened.
The truth is that God is far more concerned about you trusting Him than about you having absolute clarity. In your journey, set your heart to follow faithfully. Remind yourself often of God's promise to give you wisdom, and persevere in prayer, seeking God even more than direction, and then take steps of faith in accordance with what you feel God has shown you.
Photo Credit: ©iStock/Getty Images Plus/JensHN
---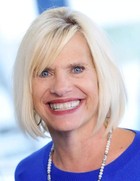 Authentic. Passionate. Funny and Biblical all describe Becky Harling. A best-selling author, Becky is a popular speaker at conferences, retreats, and other events. She is the author of 11 books, including Psalms for the Anxious Heart, How to Listen so Your Kids Will Talk, and The Extraordinary Power of Praise. Her newest Bible study, Our Father, comes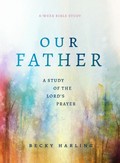 out this Spring. Becky is a certified coach with the John Maxwell Team and a seasoned Bible teacher. You can connect with Becky at www.beckyharling.com, www.harlingleadership.com, Facebook https://www.facebook.com/beckyharlingministries, Twitter, @beckyharling, or on Instagram at Becky Harling
This article is part of our Prayer resource meant to inspire and encourage your prayer life when you face uncertain times. Visit our most popular prayers if you are wondering how to pray or what to pray. Remember, the Holy Spirit intercedes for us, and God knows your heart even if you can't find the words to pray.
Serenity Prayer
The Lord's Prayer
Prayer for Peace
Morning Prayers
Good Night Prayers
Prayer for Healing
Prayer for Protection
Prayer for God's Help
Prayer for Anxiety
Prayer for Strength
Related podcast:
The views and opinions expressed in this podcast are those of the speakers and do not necessarily reflect the views or positions of Salem Web Network and Salem Media Group.
Related video:
Stock Footage & Music Courtesy of Soundstripe.com Thumbnail by Getty Images
---
Now available is our new Daily Prayer devotional! An easy way to start your day with prayer: read today's prayer and sign up to receive it by email.