5 Powerful Prayers for Your Kids Whether They're 5 or 50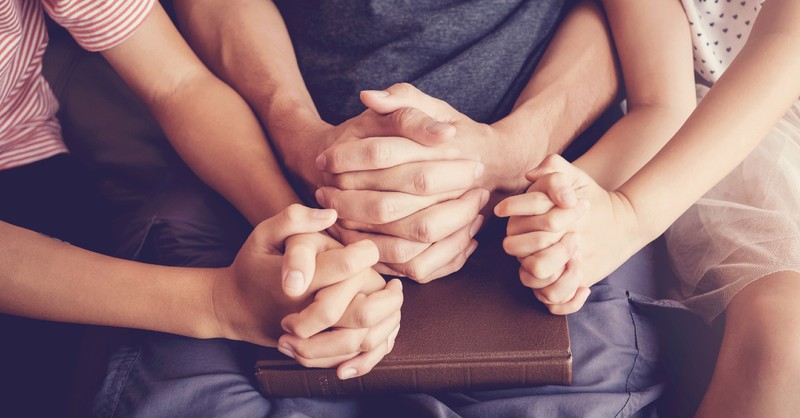 Many parents today are concerned for their kids. Whether their kids are toddlers, teens, or adults, the concerns are great. One of the best gifts we can give our kids, whether they are young or old, is the gift of prayer. As parents and grandparents, we've been given a holy privilege; the privilege of prayer. When we combine the privilege of prayer with the power of the Word of God, the results are simply astounding.
Why Pray Scripture over Your Kids?
We are in a battle. The world is a dark place, and the enemy has targeted your kids. But God has given us weapons to fight back. Scripture is called the sword of the Lord (Ephesians 6:17 and Hebrews 4:12). When Jesus was tempted by Satan in the wilderness, he used the sword to fight back. For every temptation the enemy hurled at him, Jesus quoted Scripture back. He used the sword of the spirit as an offensive weapon. When you dare to pray Scripture over your kids, you are fighting back as Jesus did and the Holy Spirit honors those prayers. You are going to see miracles in your kids' lives that you never thought possible. It's not some special magic formula, it's a God-ordained method of warfare.
What does it look like to pray Scripture over your kids? Here are 5 powerful prayers rooted in Scripture to help you get started. Beyond these, I suggest that you choose some specific scriptures and write out your own personal prayers for your kids.
1. Pray that they would be given the wisdom to know Christ more.
Precious Lord Jesus, I thank You that You are the God of all wisdom. I pray now, for __________________ (name of your child), that you will fill them with the wisdom to know You even more. I echo the prayer You prayed in the garden, that they would know God personally and realize He sent You as His Son so that they might have life eternal. Oh Father, I pray that their hearts would turn towards You to receive your love and forgiveness. I pray that they would not just know You with head knowledge, but that they would know You experientially in the deepest part of their heart. Fill them with the desire to know you more deeply just as the Apostle Paul prayed passionately that he would know You more deeply and the power of Your resurrection. Draw them into deeper fellowship with You. Help them to realize that in order to know the power of new life in Christ, they must lay down their desires in favor of Yours. Help them to understand more fully what it means to be crucified with Christ, yet fully alive in Him. May they be so drawn to You that as they continue to grow, they will want more and more of you in their life. Guard their heart, I pray (Ephesians 1:17, John 17:3, Philippians 3:8-10, Galatians 2:20).
2. Pray that they would know the hope to which they've been called.
Oh, Holy One, we live in a world filled with hopelessness. So many have sunk into depression and a spirit of defeat. Suicidal ideation is growing. Lord, I lift up __________________ (name of your child). Fill them with hope, joy, and peace. Father God, I pray that You will fill them with hope through the power of your Holy Spirit. When waves of despair or discouragement come crashing over them, may they remember the hope to which they have been called. May they put their trust in You, knowing that You will sustain them. Father, help them to remember that the plans you have for them are to prosper and not to harm them. You have plans to give them a hope and a future as they trust in You. Fill day after day with the hope that comes only from You. May they be filled with eager expectancy as they consider what You might accomplish through them in the future (Romans 15:13, Ephesians 1:18, Jeremiah 29:11).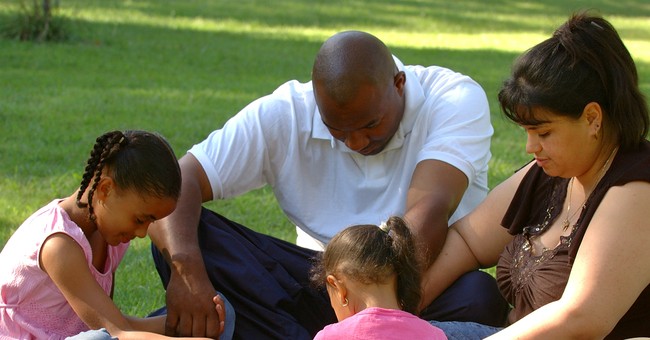 Photo Credit: ©GettyImages/McIninch
3. Pray that they would be rooted and established in love.
Oh, Lord God, may __________________ (name of your child) know with certainty how deeply you love them. May their roots grow down even deeper in the security of the fact that they belong to you. May they feel cherished and secure as the beloved child of God. May they know beyond a shadow of a doubt how much You love them. Root and anchor them in that assurance, I pray. May they know it so deeply that they are able to move through life with a deep foundational security. I pray they would know that they are Your unique creation designed to do good works that You have prepared them to do. May they stand firm in their identity as a child of God in the days to come (Ephesians 3:17, Ephesians 2:10).
4. Pray that they would be strengthened in their faith.
Lord God, I pray that __________________ (name of your child) would no longer be tossed around with every new wind of theology. I pray that they would not be deceived, but instead would know the truth of Your will. I pray that they would grow up into full maturity in Christ, steady and strong in their faith so that they are able to stand firm when false doctrines surround them. Draw them to the Word of God, I pray, and may they learn to search the scriptures for truth. Let them hold fast to the centrality of Christ in all areas of life. I pray that they would stay tethered to the body of Christ by being actively involved in the local church. I pray that when disillusionment comes, Your Holy Spirit would turn their focus to the perfection of Jesus. Surround them with loving, loyal, godly friends who will walk the journey with them (Ephesians 4:14, Romans 10:17, Proverbs 13:20).
5. Pray that they would be covered by the armor of God.
Holy One, I pray that __________________ (name of your child) will be strong in the Lord and in the power of His might. I pray the full armor of God over them. Lord, I know that their struggle is not against flesh and blood, but against rulers, authorities, and the powers of darkness. Lord, I realize as we get closer to Christ's second coming, Satan's activity will increase. I pray that they will stand strong, firmly rooted in Scripture. I pray for the belt of truth to wrap their thoughts. I pray that your righteousness will surround their heart. Holy Spirit, I ask that the gospel of peace would be with them in the journey. I pray that Your faithfulness will be a shield around them. I pray that the helmet of salvation would protect their thoughts, that they would remember who they belong to – Jesus Christ the righteous One. I pray that they would learn how to use the sword of the Spirit, the Word of God to defend themselves against all the enemy's schemes. I praise you that You hold __________________ (name of your child) in the palm of your hand and that nothing can separate them from Your love! (Ephesians 6:10-17).
I hope these short prayers have been helpful. Here's what I know: whether your kids are 5 or 50, they need your prayers. Whether you have children of your own or know children of those close to you, they need your prayers as well. Dare to become a prayer warrior. As you pray God's Word, you can know for sure you are praying in God's will. Watch and see what God will accomplish. Remember, change may take a VERY long time. It's possible you won't see the answers to your prayers in your lifetime. However, we know God hears and honors scriptural prayer. So, stay faithful! Now is not the time to shrink back. Now is the time to go on the offensive by taking spiritual ground for your kids on your knees.
Related: Listen to Our FREE New Parenting Podcast! Christian Parent/Crazy World with Catherine Segars is now available on LifeAudio.com. Listen to our episode on battling for your kids in prayer:
Photo Credit: GettyImages/ThitareeSarmkasat
---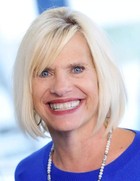 Authentic. Passionate. Funny and Biblical all describe Becky Harling. A best-selling author, Becky is a popular speaker at conferences, retreats, and other events. She is the author of 11 books, including Psalms for the Anxious Heart, How to Listen so Your Kids Will Talk, and The Extraordinary Power of Praise. Her newest Bible study, Our Father, comes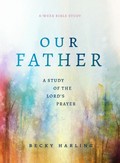 out this Spring. Becky is a certified coach with the John Maxwell Team and a seasoned Bible teacher. You can connect with Becky at www.beckyharling.com, www.harlingleadership.com, Facebook https://www.facebook.com/beckyharlingministries, Twitter, @beckyharling, or on Instagram at Becky Harling