How to Counter the Evil of ISIS through Prayer
Lorraine Marie Varela

Baker Publishing Group

2016

6 May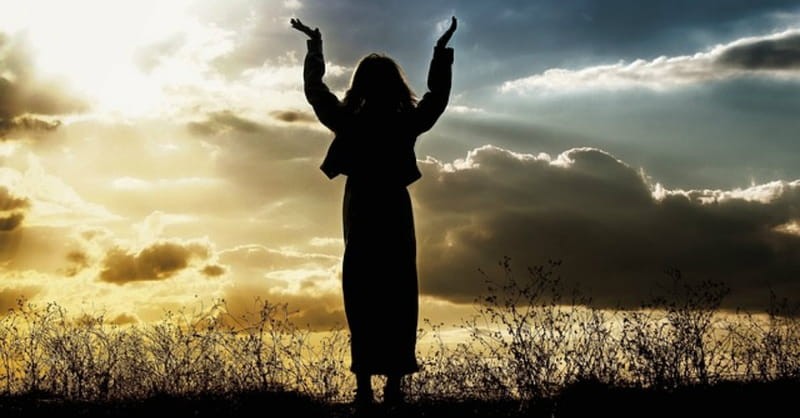 Below is an excerpt from Lorraine Marie Varela's new book Love in the Face of ISIS published by Baker Publishing Group.
What does it mean to release the authority and power of heaven? Does God need your prayers, or does He act as He pleases? Does evil have free rein to exert influence over people, or can your intercession affect its impact on the hearts of others? And if prayers spoken in agreement with God really can make a difference, what is your responsibility in prayer to influence the outcome of affairs on the earth?
The answers to these questions are revealed as you understand the authority a believer is given through prayer, the responsibility a believer holds in prayer and the power that is released when a believer's prayers are in alignment with the will of God.
Pause to Pray
Lord, I thank You that You are good, and that Your mercy endures forever. I praise You that You do not want anyone to perish but desire that everyone will come to know Your love and repent of his or her sins. Through Jesus, You came to seek and save the lost.
Because You are good and Your goodness overcomes evil, I ask that You increase awareness of Your presence and release Your Spirit in power to give dreams and visions of Jesus to every person in the Middle East who needs a revelation of Him. May Your Spirit hover over them and reveal Jesus as He is—God in the flesh, "God with Us." And may this revelation of Your Son bring light to the darkness, changing hearts and transforming lives.
In the powerful name of Jesus, "The Lord Is There," I pray this in agreement with Your will in faith. Amen!
As you begin to release the purposes of God over the Middle East with prayers targeting specific areas of need, you might be wondering if your prayers will have a tangible effect on the lives of people you do not even know who are so far away. If that is you, be encouraged! Know that you are pressing into the power of God. As you do, the first strategy of the enemy is to fill you with doubt that your prayers will have any effect. The lie that began in the Garden is being spoken to you now: "Did God actually say . . . ?" Do you recognize this voice? Whom will you choose to believe? You determine how much power the enemy has in each situation by your words and the agreements you make with him.
Either God wants you to remain in a condition of hopelessness and despair, or He doesn't. Either He has given you a remedy through the power of prayer, or He hasn't. It is clear in His Word what He desires about this. The choice is up to you. So if you are struggling to believe that your prayers have the power to effect change, realize that this is a God-given opportunity for your faith to expand and grow!
Pause to Pray
Lord, thank You for being Yahweh Ro'i, protector and defender of the weak. I praise You that You are the God of justice and righteousness.
May Your fierce protection be released over every person ISIS has targeted with evil intentions, as You defend the innocent with Your fiery passion for justice. Surround them with Your angels to shield them and guard them from harm. May all persons who are oppressed and persecuted know You intimately as "The Lord Is My Shepherd"—the One who is present with them in valleys of deepest darkness and the One who restores their souls. May Your authority be their strength and their peace as the comfort of Your love takes away all their fear.
Break the power of ISIS as You call each fighter to account personally for every act of evil. Bring an end to the jihadists' violence as You show them Your eagerness to defend Your people. You will not be mocked. You say that "the violence of the wicked will destroy them, because they refuse to do justice" (Proverbs 21:7). Destroy ISIS. Let Your justice prevail. I declare that nothing is too difficult for You!
In the powerful name of Jesus, "The Lord Is My Shepherd," I pray this in agreement with Your will in faith. Amen!
Lorraine Marie Varela. Love in the Face of ISIS. Chosen Books, a division of Baker Publishing Group. 2016. Used by Permission. No part of this excerpt may be reproduced or reprinted without permission in writing from the publisher. http://www.bakerpublishinggroup.com/
Publication date: May 5, 2016