5 Prayers for Healing from Emotional Abuse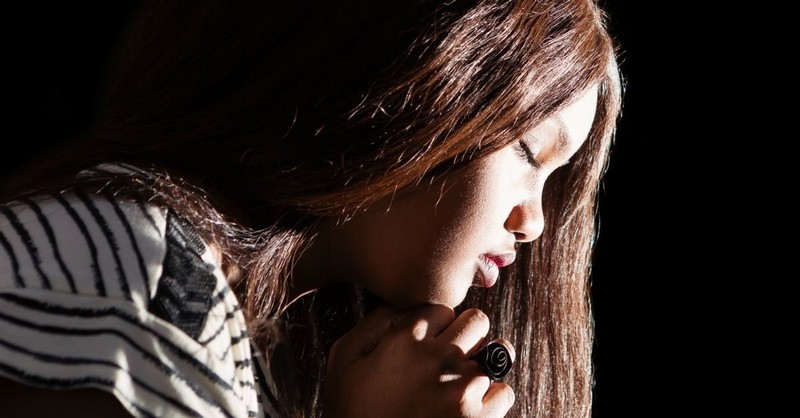 Emotional abuse is subtle and invisible. A person might suffer the effects of abuse and no one will know. This "nonphysical behavior or attitude" is seen in relationships between friends, siblings, parents and children, spouses, and co-workers.
An article by Mary Yerkes on Focus on the Family explains, emotional abuse "controls, intimidates, subjugates, demeans, punishes, or isolates another person" without leaving bruises, but causes "degradation, humiliation, or fear." Examples include "yelling, screaming, and name-calling" but also "refusing to be pleased with anything, isolating an individual from family and friends, and invalidating another's thoughts and feelings."
Here are 5 prayers for people suffering under the weight of emotional abuse:
1. Recognize abuse.
Lord, help me to recognize the difference between loving submission and slavery. In Jesus' name, Amen.
Love is many things: patient, kind, humble, selfless, and protective. It does not "insist on its own way," is "not easily angered." (1 Corinthians 13:4-7)
As one who loves, you might be "bearing all things," but love also "rejoices in truth." When someone lies, saying you are worthless or incapable, it's okay to put a stop to that. Take stock of how you feel. Is your motivation for staying with a person love or fear; respect or helplessness?
2. Flee abuse.
Father, I am afraid to leave, but I know this situation is not God-honoring. Give me the courage to leave an unsafe relationship. In Jesus' name, Amen.
Many victims of physical abuse say the trouble started from an emotional angle. They point to the subtle ways a partner would undermine confidence and instill fear. Don't wait around for physical harm or believe that abuse isn't real without bruises. God does not want you to submit to either emotional or physical attack as though this is an act of obedience to Him.
Galatians 5:1 says "it is for freedom that Christ has set us free. Stand firm, then, and do not let yourselves be burdened again by a yoke of slavery." God will empower you.
3. Remember your true identity.
Dear God, when this abusive person wants to convince me I am worthless, help me to stand strong God. When society says I am a bad wife or child or friend for abandoning the relationship, help me to remember I am not being selfish. Remind me of who I am in Your Son, Jesus Christ. Amen.
Perpetrators of emotional abuse and sometimes people in the church will tell you lies. If a victim leaves a relationship, she is a bad spouse/child/sibling/friend. Judgement will sound like this: "whatever happened to 'love does not keep a record of wrong' and 'love bears all things?'" You'll hear "I thought a Christian was supposed to honor her spouse?" or "Is this how a friend acts; leaving when times are tough?"
Sometimes, the judgment you feel will come from within, or Satan will whisper lies in your ear. "If you really loved Jesus, you would stay no matter what." "If you were stronger, this person wouldn't abuse you." "You left because you are self-serving."
Scripture says "if you suffer for doing good and you endure it, this is commendable before God," (1 Peter 2:20) but in this case that means recognizing false judgement and rejecting it in the strength of Jesus.
Remember what is true and stop second-guessing what God has said: "You are worth more than many sparrows." (Matthew 10:31)
Maybe the abuser will change, and it's important to pray for that miracle. Meanwhile, "to all who did receive him, to those who believed in his name, he gave the right to become children of God." (John 1:12)
That is your identity: Child of God.
4. Receive healing.
Jesus, I'm hurting. How do I heal from this grief? How do I trust other people, trust myself to tell a good relationship from a bad one in the future? Help me overcome the weight of anxiety and depression that is crushing me right now, both for myself and also so that You can continue to use me for Kingdom work. In Jesus' name, Amen.
"God is not the author of confusion, but of peace." (1 Corinthians 14:33)
Do you believe that today? Paul wrote this so that Christ's followers would embrace the promise, regardless of their circumstances. Confusion can include mental pain which is the result of emotional abuse.
Isaiah 41:10 says "do not fear, for I am with you; do not be dismayed, for I am your God. I will strengthen you and help you; I will uphold you with my righteous right hand." Is that a reality for you right now?
Maybe you have prayed this lovingly for someone else's sake in the past. Why would you pray Isaiah 41:10 over a loved one and not accept the promise for yourself? Why ask God to forgive the perpetrator of abuse and not embrace Him as your Father and fierce defender?
As authentic believers, we need to practice what we preach – practice being the key word. Learning to embrace this verse and your worth in Christ after emotional oppression might seem impossible, so thank Him even now for what He is going to do, then live out the promises of Jesus as though they are already real to you. They're real to Him.
We are not disqualified from Kingdom work by our pain; suffering opens our eyes to needs around us. Meanwhile, if we suffer honestly but hopefully, unbelievers get a glimpse of Jesus, especially as our strength and faith grows visibly stronger in spite of heartbreak. This is an opportunity for our pain to paint a portrait of the Gospel.
Let Jesus heal your heart. "He will wipe every tear from their eyes. There will be no more death or mourning or crying or pain, for the old order of things has passed away." (Revelations 21:4) He made these promises because He expected you to experience heartbreak and struggle. The healing process takes time, but Jesus always keeps His word, and His word IS love.
5. Forgive the abuser.
Lord, I'm full of anger towards this person. I don't want to forgive for what has happened. How do I let go of these feelings? Father, show me how to forgive. In Jesus' name, Amen.
Society at large says it is understandable to never forgive certain people for committing particular wrongs, or they say one must forgive to 'feel better.' Forgiveness is for your sake, and even abuse survivors are commanded to forgive to enter the Kingdom of Heaven.
Jesus makes His stance on the matter clear: "if you forgive other people when they sin against you, your heavenly Father will also forgive you. But if you do not forgive others their sins, your Father will not forgive your sins." (Matthew 6:14-15)
That is nothing like what the world says. The Christian worldview declares that all people are sinners. Paul writes that God "has rescued us from the dominion of darkness and brought us into the kingdom of the Son he loves, in whom we have redemption, the forgiveness of sins." (Colossians 1:13-14)
The secular view that we feel better when we forgive is also true, but not for the reason society offers. Anger potentially builds into hatred, and that's dangerous for "whoever claims to love God yet hates a brother or sister is a liar. For whoever does not love their brother and sister, whom they have seen, cannot love God, whom they have not seen." (1 John 4:20)
Harboring anger, resentment, guilt, and shame as a result of abuse does not punish the abuser but separates the abused person off from the source of ultimate peace, relief, healing, and joy. Satan would love for the turmoil of emotional abuse to cut you off from the emotional rewards of relationship with God.
God comes close when we forgive, and that's exactly where we need Him.
Oh Lord, please do not allow the sinful actions of another person to lead me into sin of my own; sin towards You. Let your loving kindness and forgiveness of my sins be an example to me so that I can also love and forgive. Help me to walk in freedom today and to feel Your presence strengthening me. Amen.
---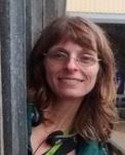 Candice Lucey is a writer and counsellor living in beautiful BC, Canada with her family. She also writes blog called Wordwell.ca, exploring scripture one word at a time.
Photo Credit: ©GettyImages/B-C-Designs