7 Prayers for the Protection and Safety of Missionaries
Melissa Henderson

Contributing Writer

2021

16 Feb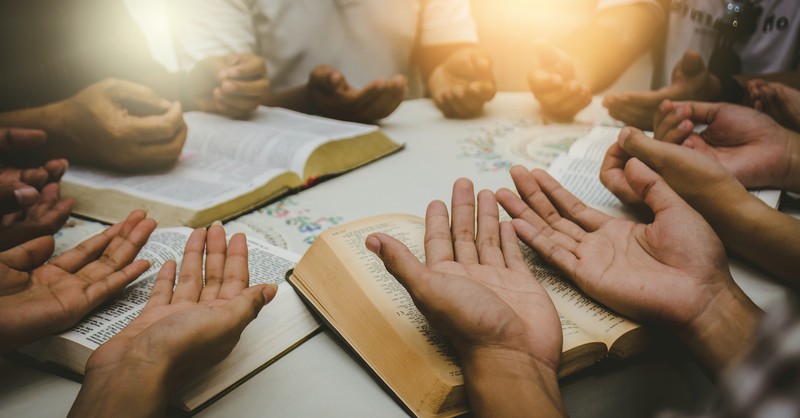 Church groups, congregations, individuals, and others offer prayers for missionaries locally, nationally, and globally every day. Missionaries have visited churches and shared their experiences serving in the mission field. While not every person is called to serve as a missionary, we are blessed to be able to offer a prayer for those people who are led to share the love of Christ. We may know missionaries personally, or we may see photos from their trips, or we may read about these dedicated people in a magazine, newsletter, or online.
God has gifted each person with unique talents to serve and show His love to others. May we offer prayer and thanksgiving for missionaries and the path before them.
Why Should We Pray for Missionaries?
When we learn about a person who is going into the mission field, we are called to pray for their protection and for the words they will share with others (Ephesians 6:18). God has gifted each person with special ways to share His love and glory. There are times when missionaries leave the community they live in and travel to lands far away from home. Other times, missionaries may share the love of Christ in their own town, or another town or state. In each situation, there may be risks, new languages to learn, different food to eat, or a different way of life. We are called to ask God to equip the missionaries with the tools needed to keep them safe and help them share the Word of God.
What Does the Bible Say About Missionaries?
Scripture tells us to go and make disciples of all nations (Matthew 28:19-20). We are also told in the Bible that the Lord will watch over us at all times (Psalm 121:8). Through reading His Word, we learn that in one way or another, we are all missionaries. Whether we travel to a foreign land or share the good news of the Gospel in our own backyard, the opportunity to bring others to a relationship with Christ is possible. When we feel the nudge to share about God, we must follow through.
How Do You Pray for Someone before They Go on a Missions Trip?
You may have been part of a church prayer service for missionaries. During worship, some congregations set aside a special time for giving thanks and asking God for protection for those called to go on a mission trip. The person or people may be asked to come to the front of the church to be introduced and to share about their particular mission.
Prayers of thanksgiving are often shared, too. Congregations are asked to keep the missionaries in their daily prayers.
Asking God for help in praying for missionaries is one way to draw closer to Him.
Ask the missionaries if they have any specific prayer requests. Make notes and refer to those notes often.
Short prayers or long prayers. God is listening. Here are some specific prayers you can pray for the missionaries in your life.
Prayers for Missionaries Traveling to Another Country
Father, we lift up each person You have called to serve. These missionaries have answered and are following the call to share the love of Christ. They will be leaving their homes and families to travel to another country. Please be with them and give them the words You want them to share. May the message of Your love be ever-present in each moment. May each missionary find comfort in Your arms, knowing they are covered with Your protection. In the Name of Jesus, Amen.
Prayers for Protection and Safety
Dear God, we ask for Your protection over each missionary. They will be sharing the Gospel with strangers. Please cover each person with your hedge of protection. Guide them through each moment and if fear tries to creep in their thoughts, remind them of Your love. Please keep them calm in every area and bring them home safely. Thank You for these people who have heard Your call and accepted the gift of being a missionary. Thank You for their protection. Amen.
Prayers for Missionaries Sharing the Word in Local Areas
Dear Heavenly Father, Thank You for missionaries. Thank You for calling these special people and equipping them with the words to share. There may be danger in some areas. There may be sickness that is contagious. Father, in each moment, please allow Your Word to be heard and accepted. Be with these missionaries as they share Your Word in shelters, parks, in neighborhoods, and wherever they have the opportunity to shine the light of Christ. Please let nothing or no one to prevent them from showing Your love and glory. In Your Name, Amen.
Prayers for Protection Against the Enemy
Father, we pray for the missionaries to be protected from the enemy. Please make their faith strong and make the enemy stand back. We know there may be sorrow and heartache in the mission field. Tears may come. Please be with the missionaries and give them courage (Ephesians 6:10) and faith to fight any spiritual battle before them. Remind them that they are not alone. People are praying for them and most importantly, You are with them. Thank You, Father, Amen.
Prayers for Health of Missionaries
Dear God, We ask You to give each missionary good health and safety. Travel may cause unforeseen illness or mental exhaustion and uncertainty. Please be with each person. Strengthen their bodies and minds (Galatians 6:9). Remind them to rest when they can. Remind them that people are praying for them. They are not alone. You are with them in each moment. If the missionary ever becomes worried or fearful, please give them a spirit of hope and encouragement. Thank You. In the name of Your Son, Amen.
Prayers for the Families of Missionaries
Father, some missionaries will leave their families for a time to travel and share Your Word and help others learn about You. We thank You for these people who have accepted the call to be missionaries. We thank You for their families, too. Please protect the families of these missionaries. Give them peace and comfort knowing You are with their loved one. Give them courage and strong faith as they wait for their family member to return home. Thank You, God. Amen.
Prayers for Missionaries in Dangerous Situations
Heavenly Father, we come to You and ask for Your protection for all missionaries. Some of these people are in dangerous situations. You know the details. Please protect them against illness, crime, and anything dangerous. Help us to show them love when they return home. Please give us the right words of comfort to show them how much we missed them and how proud we are of them for accepting Your call. If they feel fear, please shower them with Your love and protection and allow them to feel at peace. Thank You Dear God. Amen.
Have you spoken to a missionary? Do you have an opportunity to write a note of thanksgiving to a missionary? These special people, called by God, to be a beacon of light all over the world, need our love and encouragement. Take time today to pray for missionaries who are sharing God's Word whether locally, domestically, or globally. Prayer is important.
Photo credit: ©GettyImages/Kruraphoto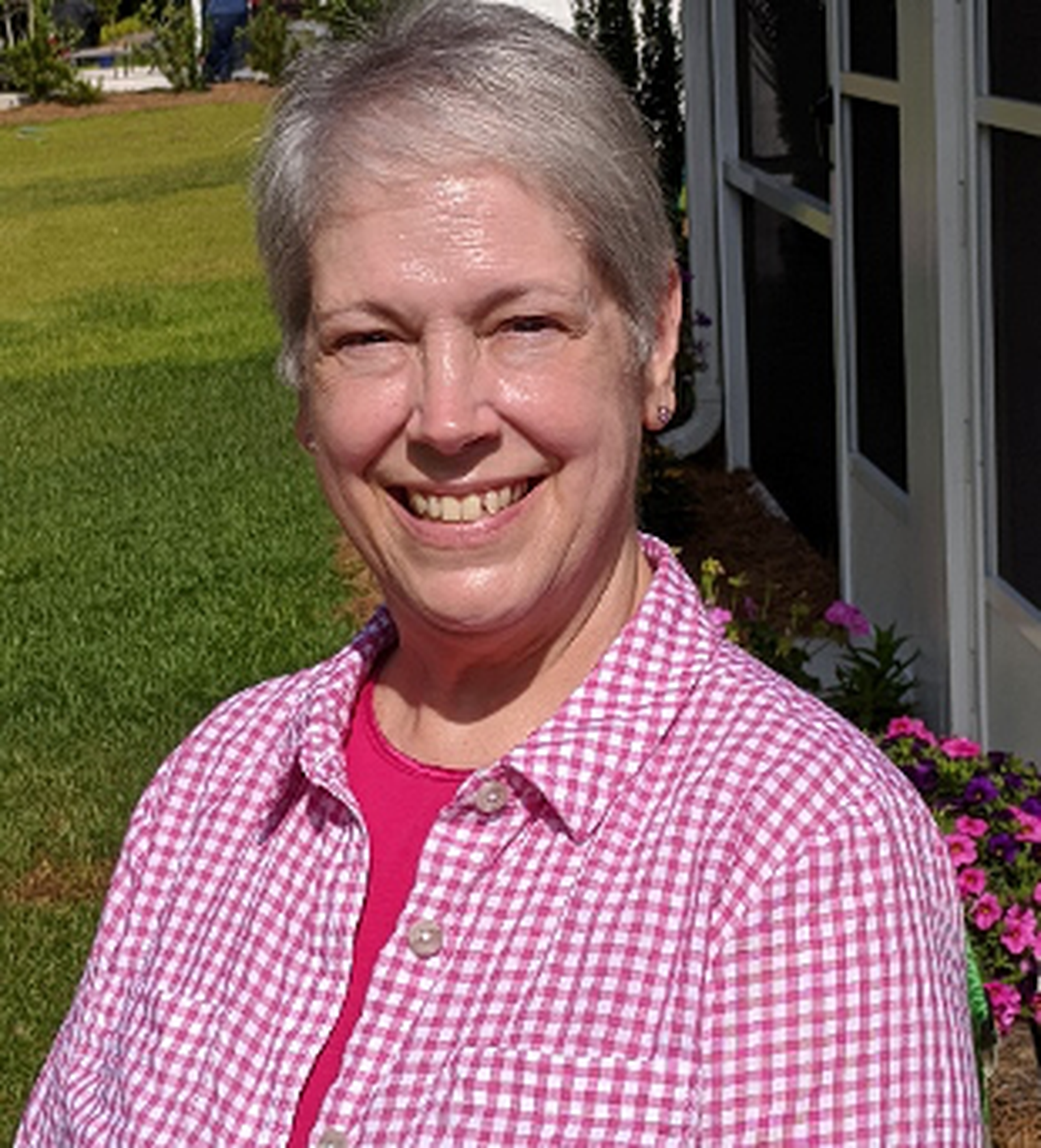 Award-winning author Melissa Henderson writes inspirational messages sometimes laced with a bit of humor. With stories in books, magazines, devotionals, and more, Melissa hopes to encourage readers. Melissa is the author of Licky the Lizard and Grumpy the Gator. Her passions are helping in the community and church. Melissa is an Elder, Deacon, and Stephen Minister. Follow Melissa on Facebook, Twitter, Pinterest, and at http://www.melissaghenderson.com
---
This article is part of our Prayer resource meant to inspire and encourage your prayer life when you face uncertain times. Visit our most popular prayers if you are wondering how to pray or what to pray. Remember, the Holy Spirit intercedes for us and God knows your heart even if you can't find the words to pray.
Serenity Prayer
The Lord's Prayer
Prayer for Peace
Morning Prayers
Good Night Prayers
Prayer for Healing
Prayer for Protection
Prayer for God's Help
Prayer for Anxiety
Prayer for Strength