9 Prayers for When Your Friends Don't Want to Know God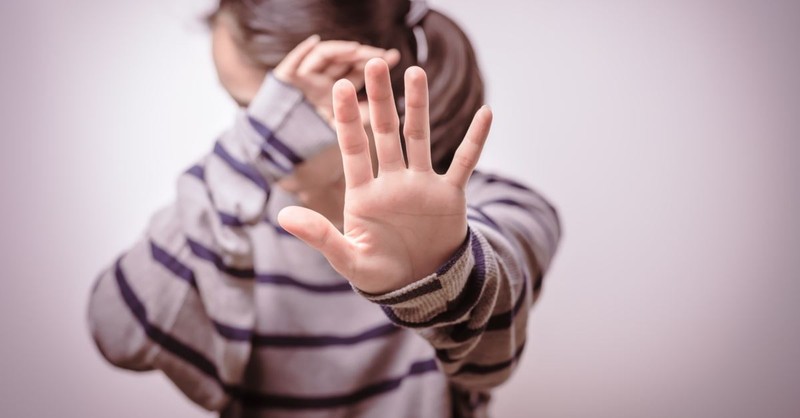 I have been a Christian for almost 10 years; however, my friends don't know Jesus. This hasn't affected our friendship negatively, though it is on my heart that my friends know the joy of being in a loving relationship with our Savior.
The Great Commission instructs us to spread the gospel and make disciples of all nations (Matthew 28:16-20). Thus, in the past, l have given testimonies to my friends of God's goodness or even just straight up talked to them about the Bible. However, this has only deterred them from wanting to know God. So, instead, l started to pray for my friends.
Do you too, have friends who don't want to know God?
Here are 9 issues of faith your friends might struggle with and prayers you can pray over them:
1. "Does God even exist?"
"The heavens declare the glory of God; the skies proclaim the work of his hands." (Psalm 19:1)
One afternoon, one of my oldest friends asked me this question completely out of the blue.
Convincing a friend of God's existence is not an easy task considering that science, society, and even their own intellect try to convince them otherwise.
Sovereign Lord,
We thank You that at the beginning You spoke into the darkness and created heaven and earth. If all creation responds to Your voice, if the winds move and the mountains shake at Your command, how can we doubt that You are the Creator, the ruler of all?
Thank you for the life of my friend. Please open his eyes, Lord, that he may see Your presence, just like You opened the eyes of Elisha's servant and he saw the hills covered by horses and chariots of heavenly fire.
Help my friend to see what l see when l look upon Your face, precious Lord, for You are worthy to be honored.
In Jesus' name, Amen.
2. "I don't want to be accountable to God."
"Then you will know the truth, and the truth will set you free." (John 8:32)
I have a good friend who claims to be an atheist. In reality, she acknowledges that God exists—she just doesn't like Him.
My friend believes that God wants to judge her lifestyle and take away the freedoms she enjoys, so she shuts down at any mention of Him.
Prayer
Precious Father,
l commit my friend into Your hands. I stand in the gap for her and ask for forgiveness on her behalf as she denies You and all that You have done for her in her life.
Lord, please help my friend to see that true freedom comes from the bond price that Your precious son Jesus Christ paid for our sins. Help her to see this truth, for the truth will set her free.
In Jesus' name, Amen.
3. "When l see proof that God exists, then l'll believe in Him."
"For we live by faith, not by sight." (2 Corinthians 5:7)
A former colleague of mine has traveled to many countries. He believes in the beauty of experiencing new cultures and learning new traditions because he has seen the existence and value of these things on his travels.
However, he will only believe in God once he has seen proof that He exists.
Prayer
Almighty God,
Thank you that You are faithful and that we see Your faithfulness when we step out, believing in You, Your mercy, and wonders.
Lord, l bring my friend before you. Please give him the sight to see Your goodness in the land of the living—not with physical eyes, but with eyes of faith.
In Jesus' name, Amen.
4. "I was a Christian, but l'm not anymore."
"So, he got up and went to his father. But while he was still a long way off, his father saw him and was filled with compassion for him; he ran to his son, threw his arms around him and kissed him." (Luke 15:20)
When l first came to Christ 10 years ago, a colleague of mine guided me in my initial days as a Christian. However, a few years later, my friend stopped going to church. Additionally, any attempts l made to talk with her about God were met with disinterest. To this day, I still don't know why.
Prayer
Merciful Lord and Savior,
We thank You that You never loosen Your hold on us, no matter what we are going through, for You are always faithful, even when we are not.
As You know Lord, my friend has decided that she doesn't want to walk with You anymore. I pray that this change of heart is temporary and that like the prodigal son, she will make her way back home to You, where You will welcome her back with open arms.
We thank You that with You we will always find grace. And, that we will always belong to You, and You to us.
In Jesus' name, Amen.
5. "A Christian hurt me and now l don't trust God."
"The LORD is close to the brokenhearted and saves those who are crushed in spirit." (Psalm 34:18)
A few years ago, my friend received the information that a colleague of his, who is a Christian, had said negative things about his struggle with alcohol.
Understandably, my friend was very hurt by this news. He associated his colleague's judgement with God's view of him and it affected his ability to trust God.
Prayer
God of compassion,
Thank you that where we are imperfect, You are perfect. Forgive us when we don't behave in the shadow of Your image; help us to forgive each other in such situations, as Christ forgave us.
Lord, thank you that You see my friend's hurt and that You wipe away his tears. Help him to forgive those who have hurt him and learn to trust in You.
In Jesus' name, Amen.
6. "God doesn't help me with my problems; why should l follow Him?"
"'For I know the plans I have for you,' declares the LORD, 'plans to prosper you and not to harm you, plans to give you hope and a future.'" (Jeremiah 29:11)
I attend a counseling group once a week for depression. One of the participants, in addition to her problems with mental health, has a partner who is also sick. Furthermore, the state has given her children into her parent's custody.
My friend thinks that if God doesn't help her with her problems, then she needs to help herself apart from Him.
Prayer
Glorious Father,
We remember that Your son Jesus said that we will have trouble in this world, but He has overcome the world. Therefore, l bring my friend before You and l thank You for overcoming the troubles that she is facing at the moment.
Help her to see that You have a good plan for her life that will give her hope and a future. The pain she is going through will only be temporary; however, Your victory over her life will be everlasting.
In Jesus' name, Amen.
7. "Other things are more important to me than God."
"Do not conform to the pattern of this world, but be transformed by the renewing of your mind. Then you will be able to test and approve what God's will is—his good, pleasing and perfect will." (Romans 12:12)
Having a big house, wearing designer clothes, and driving a luxury car are essential life goals for one of my friends. His pursuit of these material acquisitions is more important to him than pursuing God.
Prayer
Wonderful God,
We thank You that You are the Alpha and the Omega, the Almighty, the ruler of all. Seeking You rather than money or possessions is a worthy pursuit.
Lord, I ask You to show my friend that it is not the things of the world that are important, for they are fleeting, whereas Your love is everlasting.
Please soften his heart towards You and break down strongholds of self-reliance in his life.
In Jesus' name, Amen.
8. "I'm scared of God because of Old Testament stories."
"But in fact the ministry Jesus has received is as superior to theirs as the covenant of which he is mediator is superior to the old one, since the new covenant is established on better promises." (Hebrews 8:6)
As a child, a friend of mine went to a strictly religious school. She was taught Old Testament stories describing the wrath of God, genocide, and general debauchery. Since then, she has been afraid of God.
Prayer
God of mercy and compassion,
You wrote the Old Testament as a foundation for our faith, to pass down laws and establish a history of Your people as well as declare prophecies.
We thank You that we also have a New Testament that shows Your grace and mercy toward us, through the new covenant You have made with us through Jesus Christ.
I pray that You show my friend that she need never fear You under this new covenant because You love her unconditionally.
In Jesus' name, Amen.
9. "I'm not good enough to be in a relationship with God."
"For it is with your heart that you believe and are justified, and it is with your mouth that you profess your faith and are saved." (Romans 10:10)
This dilemma that l see in my friends is something that personally breaks my heart. I think that many of us can relate to this. Some of us have even personally experienced it ourselves before we knew the love of Christ.
Prayer
Lord of Salvation,
Thank you that though we are sinners, we can come to You as we are and You take us in as Your beloved children. We thank You for the unmerited gift of grace that You bestow upon us that allows us to be in relationship with You.
Precious Father, please meet my friend where he is at, in the midst of his doubt and self-condemnation. Thank you that where he sits in the dark, You are a light that pulls him into Your loving embrace of eternal life with You.
In Jesus' name, Amen.
You can speak these prayers anywhere and anytime over your friends: in the car on the way to work, before you go to sleep, or even in the doctor's waiting room.
Pray according to the seasons your friends are going through. You can even ask them if there is anything they would like you to pray over.
Additionally, l have a list of my friend's names and l pray over their salvation in my quiet time with God.
I believe that through the power of prayer, you will see a breakthrough in your friends' lives.
---
Madeline Twooney is a Christian writer and blogger who loves words and the Word. She has written articles for SheLoves, Converge, and Ruminate Magazine and is a regular contributor for YMI Magazine. In her spare time, Madeline loves dancing to Sister Sledge whilst cooking, as well as transforming herself and others as a freelance Special Effects Makeup artist. She lives in Bochum, Germany with her husband and their one-eared pussycat. You can chat with Madeline at madelinetwooney@gmail.com or tweet her at @MTwooney.
Photo Credit: GettyImages/pornchai-soda
---
This article is part of our Prayers resource meant to inspire and encourage your prayer life when you face uncertain times. Visit our most popular prayers if you are wondering how to pray or what to pray. Remember, the Holy Spirit intercedes for us and God knows your heart even if you can't find the words to pray.
Serenity Prayer
The Lord's Prayer
Irish Blessings & Prayers
Morning Prayers
Good Night Prayers
Prayer for Healing
Prayer for Protection
Now available is our new Daily Prayer devotional! An easy way to start your day with prayer; read today's prayer and sign up to receive it by email.
Photo credit: