7 Prayers of Illumination Based on Scripture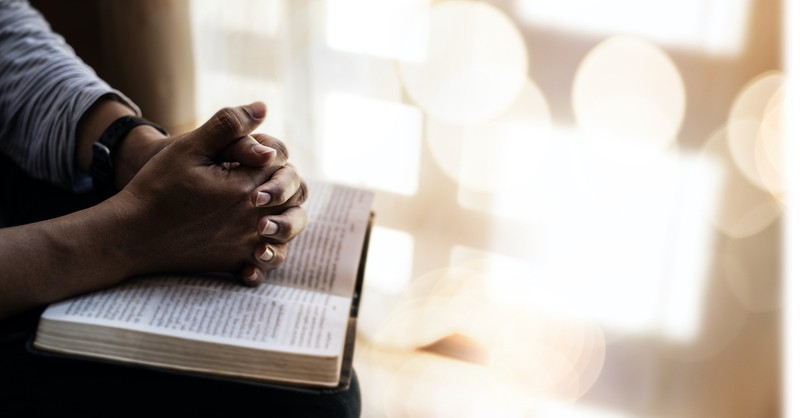 A prayer of illumination is a way of arresting our short attention spans by calling on the Holy Spirit to shine a light on God's wisdom that we so desperately need in our lives. God not only gave us His Word a long time ago, but He will also graciously help us to learn from it.
What Is a Prayer of Illumination?
All scripture in God's Word is inspired by God and useful to teach us what is true, as well as to show us what is wrong about our lives. God uses His Word to equip His people to do good works (2 Timothy 3:16-17). In light of this, a prayer of illumination is a good thing to pray before you read a passage from the Bible. A prayer of illumination basically asks God to reveal His truth to you as you read the Bible passage. The Holy Spirit invites us to learn the truth in God's Word so a prayer of illumination tells the Spirit that we are open to learning from God. A humble, open heart is a prerequisite to receiving God's truth.
Are Prayers of Illumination Biblical?
A prayer of illumination is biblical because James 1:5 tells us that if we need wisdom, we should ask God and He will give it to us. He will never rebuke us for asking. He won't even get annoyed at our meager understanding. He wants us to be open to learning His truth from His Word. Scripture also tells us to ask, and we will receive what we ask for. We should keep seeking and we will find answers. And keep knocking and the door will be opened to us (Matthew 7:7-8).
The only caveat to this freedom to ask for whatever we need is to make sure that we really want to hear from God about His truth and not just get the answer that our whims would like to happen. Our motives are often wrong. We decide what we want and do whatever we have to do to get it. We want something simply because someone else has it and we think we should too (James 4:2-3). God will not answer us when our motives are wrong.
We come to God knowing that He knows best. He is the Potter, and we are simply clay. His perspective is much broader than our perspective. We see in part; He sees in full. Our prayers of illumination should be to ask for God to give us some of His insight not for us to convince God of anything.
7 Prayers of Illumination Based on Scripture
Your prayer of illumination can be as simple as: Dear Lord, help me to understand the scripture I am about to read and then help me to apply its wisdom to my every day life. Amen.
Or your prayer of illumination can be as long and as detailed as you would like. The important thing is to truly share your heart with God. Come to Him as an open book. He knows everything about you without you saying a word, but He still wants you to freely offer your heart to Him. Here are 7 short prayers of illumination:
1. Dear Lord, as I read this passage of scripture, show me Your truth and what you want me to learn. Pinpoint the things in my thinking and my life that aren't right. Help me to remember that Your word is life and always true, whereas my ideas are often fleeting. Use the truth of Your Word to transform my limited thinking and behavior. Let Your truth inform my faith and let my faith guide my actions. Amen.
2. Holy and Gracious God, Your Word will bring me much-needed hope and encouragement when I am down and discouraged. Your Word is full of light so that I can see, even while walking in a dark world. Your Word is a light to guide my feet on my path. I am blind without it. Every time I open the Bible, may my eyes and heart be opened a little more to the love in Your truth. The more I read and learn from Your Word, the closer I grow to You. Amen.
3. Dear Father God, I want to be a person of integrity who follows your instructions. I know that obeying Your laws and searching for Your understanding will bring me much joy. Your Word will keep me from compromising with evil. Without You and Your statutes, I can do nothing good. Even worse than that, without You, I would fall into all kinds of mistakes and sin. Amen.
4. Dear God of All Hope, reading Your Word regularly will help me to align my actions with my faith. I want my actions to reflect Your decrees. Transformation is a lifelong process so help me not to give up in the middle. Let Your Word continually infuse me with hope and renew my spirit. Your wisdom makes me richer than any amount of money ever can. Let me learn something new each time I read a Bible passage. Amen.
5. Dear Sovereign Lord, there are people in the world who cannot own a Bible for some reason but desperately want to. Help me not to take having a Bible for granted. It is a glorious privilege to own a copy of God's words. It begs to be opened and learned from, not just collecting dust on a shelf. Amen.
6. Almighty God, I have chosen to be faithful to You and Your Word because I want to understand more of Your character and love so I can emulate Your wonderful qualities. Your Word renews me and brings me comfort, hope, and goodness. Be merciful to me as I learn to walk in Your ways. I have put my hope in Your Word. Keep my mind staid on Your laws, which are sweeter than honey. Don't let me wander from Your truth into my own wilderness of misunderstanding. You are my refuge and my shield of warm protection. Amen.
7. Dear Holy Spirit, help me to rise early, even before the sun comes up, and cry out for your help and wisdom. Guide me and prepare me to hear Your Word. For I know that it is Your truth that sets me free. This is what will make me rejoice in each day that you give. Amen.
Ideally, you can tailor these prayer ideas and make them fit your own prayer style. God sees your heart and desires to speak to you personally. He desires you to speak to Him like you're talking to a dear friend. When you are real and speak from your heart, you will sense answers from His Word that speak to your particular lot in life. The Bible is alive and powerful and will expose your innermost thoughts and desires, both good and bad (Hebrews 4:12).
We will never understand all of Scripture or God's plans. However, we can pray for much wisdom, discernment, and an open mind to learn at the feet of God as our Master and Teacher. Pray to see Him in every situation because you shouldn't go a day without His input in your life. He patiently waits for you to desire to pick up your Bible and learn from Him.
Photo Credit: ©GettyImages/sticker2you
---

Jennifer Heeren loves to write and wants to live in such a way that people are encouraged by her writing and her attitude. She loves to write devotional articles and stories that bring people hope and encouragement. Her cup is always at least half-full, even when circumstances aren't ideal. She regularly contributes to Crosswalk. Her debut novel is available on Amazon. She lives near Atlanta, Georgia with her husband. Visit her at her website and/or on Facebook.
Related podcast:
The views and opinions expressed in this podcast are those of the speakers and do not necessarily reflect the views or positions of Salem Web Network and Salem Media Group.
Related video:
Stock Footage & Music Courtesy of Soundstripe.com Thumbnail by Getty Images
---
Now available is our new Daily Prayer devotional! An easy way to start your day with prayer: read today's prayer and sign up to receive it by email.
This article is part of our Prayer resource meant to inspire and encourage your prayer life when you face uncertain times. Visit our most popular prayers if you are wondering how to pray or what to pray. Remember, the Holy Spirit intercedes for us and God knows your heart even if you can't find the words to pray.
Serenity Prayer
The Lord's Prayer
Prayer for Peace
Morning Prayers
Good Night Prayers
Prayer for Healing
Prayer for Protection
Prayer for God's Help
Prayer for Anxiety
Prayer for Strength