5 Prayers to Lift You Up in Your Darkest Hours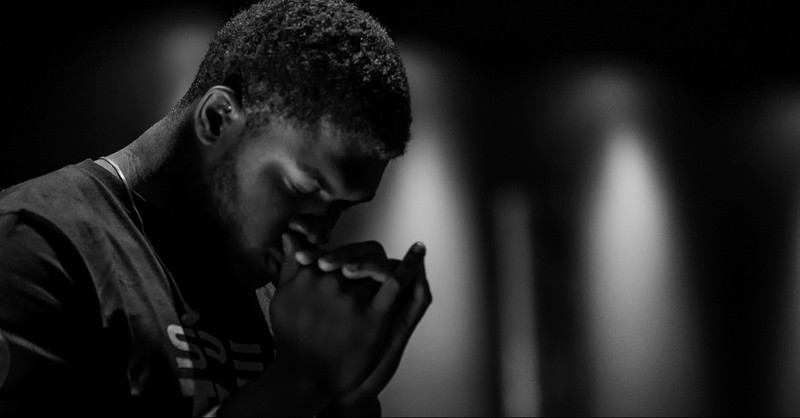 Tribulation is a part of life. The Lord Jesus refused to sugarcoat this fact when He stated plainly that "in this world, you will have trouble" (John 16:33).
We have trouble when we don't obey God's laws, when those around us don't obey God's laws, when sickness darkens our door or the door of someone we love, or for no reason we can fathom with our limited human understanding.
Despite the troubles that come hand-in-hand with life, Jesus encouraged us to take heart, for He has overcome the world and showed us how we could too (John 16:33). In overcoming death, Jesus never wavered from His faith in the Father's plan for Him. Jesus also never ceased praying even in His darkest hour in the Garden of Gethsemane when He felt "overwhelmed with sorrow to the point of death" (Matthew 26:38).
Prayer nourishes our relationship with God. Much like earthly parents yearn to talk to and be relied upon by their children, our Heavenly Parent yearns for us to turn to Him at all times, especially in our times of despair.
Here are 5 prayers to lift you up during your darkest hours.
1. An encouraging prayer for when your good deeds go unappreciated.
Lord God, let me not become weary of doing good, for I know that at Your appointed time I will reap a harvest if I do not give up. I praise Your Holy Name. Amen. -Adapted from Galatians 6:9.
Doing the right thing isn't always easy. Doing the right thing when others don't appreciate you or, worse, when they oppose you, can be even harder.
It can be tempting to stoke the feelings of resentment that flare up when you feel like you're the only one who's putting others first. It can be tempting to give up on the people who don't appreciate you and are causing you pain.
In these moments of feeling overwhelmed and undervalued, remember that the only standards you have to live up to are God's. Through Scripture, He's shown us the path; it's up to you to walk it, no matter who doesn't appreciate you or dumps obstacles in your way.
For that reason, pray that you don't tire of doing good. Instead, have faith in the reward that awaits you at God's appointed time.
2. A grounding prayer for when you can't see the light at the end of the tunnel.
Dear Heavenly Father, I don't see a way out of this situation or how this wrong can be made right. But I believe in Your authority and Your goodness, and I know that in all things You work for the good of those who love You. In Jesus's name. -Adapted from Romans 8:28.
There are many times when we can't make sense of the bad things going on in our life or in the world around us. From devastating natural disasters to the terrible ways that some human beings treat each other, we're often unable to fathom what good can possibly come from awful situations.
These are the times you should remind yourself that, like it or not, you're limited by your own understanding and the inability to know what the future holds. There's a reason that God declared that His ways and thoughts are higher than our ways and thoughts (Isaiah 55:8-9).
God never promised to keep bad things from happening to those who love Him. However, He did promise to bring good out of every bad situation that His followers have to endure (Romans 8:28).
In times when you can't see the light at the end of the tunnel, choose to trust in God despite your dismay. Give voice to your trust through prayer that places your anxieties at the foot of the Cross.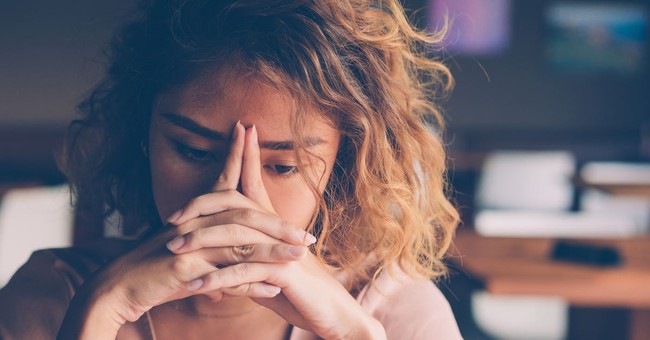 Photo Credit: ©GettyImages/MangoStarStudio
3. An uplifting prayer for when you struggle to keep the faith.
Merciful God, You protect me from the snares of this world. You send Your mighty angels to keep me from falling into the abyss. Your Word shines a light for me to follow, giving me strength when I'm discouraged and shelter when I'm defeated. I will keep Your Word close to my heart! -Adapted from Psalm 91
Despite your best intentions, there will be moments and people in your life who will test your faith and tempt you to lose your way. During these times, you can find solace in knowing that everyone falls short of the glory of God and that, despite that, you're always welcomed to walk back toward Him no matter how far you've strayed.
God expects you to waver and promises to heal your wayward heart (Jeremiah 3:22). Yet, in the midst of your doubt, it remains your responsibility to right the course and restore your faith.
One powerful way to walk back to the Father is to follow the teachings of His Son. When Jesus offered humanity eternal life by becoming our final sacrifice, He did His part in the New Covenant with us. Our part is to exercise faith in Christ as the Son of God and in Christ's teachings (John 14:6).
You can restore your faith by studying Scripture at your pace and in a way that fits into your life. There are many Bible translations to choose from and study guides to help you dive deeper into the Word. As you become more familiar with Scripture, you'll find strength in realizing that the Bible provides a roadmap to help you navigate every situation life brings your way.
4. A soothing prayer for when you're gripped by depression.
Thank You, Father, for never abandoning me. Even when You close a door in my life, You always open a window to pull me out of the mud and mire and set me down on firm ground. I know You hear my prayers and will answer them according to Your will, not mine. I humbly ask that You guide my thoughts and actions all the days of my life. Amen. -Adapted from Psalm 40
Depression can be all-consuming, occupying your thoughts and immobilizing your body. Living life depressed is like carrying an invisible heaviness in the form of constant guilt and sorrow. Lucky for us, we can always turn to God in our moments of misery and petition Him to turn His attention to our cries for help.
When you ask God to help lift you out of your depression, He promises to guide you toward stability and free you from despair. But God asks you to meet Him halfway.
You have to do your part to help yourself. That may mean changing your habits or distancing yourself from negative influences.
This healing from depression is rooted in forgiveness; the forgiveness of yourself and of others on your journey out of the muck and towards a firm place to stand.
5. A healing prayer for when you mourn.
God Almighty, I cry out to you in the depth of my sorrow. I pray for Your comforting hand to calm my pain. I know the day will come when You will wipe every tear away, when there will be no more mourning or pain, and when I'll live with you in Paradise. Hallelujah! -Adapted from Revelations 21:3-4
You may be in mourning for countless reasons—for someone who has passed away, for your sins or the sins of others, for lost relationships, or for the injustices going on in the world today. You may mourn for those who reject God or refuse to repent even at the hour of their death.
God promises to comfort those who mourn, calling them blessed (Matthew 5:4). Such mourning brings us closer to Jesus, as we become participants in His suffering for others (Philippians 3:10).
God's comforting presence took human form when He sent down Jesus to offer the faithful peace and a pathway to eternal life. Even after Jesus physically left the world, God remained with us by sending down the Holy Spirit. The Holy Spirit is a source of comfort that guides us toward truth (John 14:16-17). You can pray that God fills you with the Holy Spirit to encourage you in your time of sorrow.
Healing your pain requires your active involvement. By praying and petitioning God for His help, you can take steps towards restoration and wellness. The prayers you make according to His will—not your own—will be answered through your renewed clarity of thought, through the actions of others, or through closed doors that you ultimately come to see are for the best.
Photo Credit: ©Unsplash/jacksharp_photography
---
Dolores Smyth is a nationally published faith and parenting writer. She draws inspiration for her writing from everyday life. Connect with her over Twitter @byDoloresSmyth.
Related podcast:
The views and opinions expressed in this podcast are those of the speakers and do not necessarily reflect the views or positions of Salem Web Network and Salem Media Group.
Related video:
Stock Footage & Music Courtesy of Soundstripe.com Thumbnail by Getty Images
---
Now available is our new Daily Prayer devotional! An easy way to start your day with prayer: read today's prayer and sign up to receive it by email.
This article is part of our Prayer resource meant to inspire and encourage your prayer life when you face uncertain times. Visit our most popular prayers if you are wondering how to pray or what to pray. Remember, the Holy Spirit intercedes for us and God knows your heart even if you can't find the words to pray.
Serenity Prayer
The Lord's Prayer
Prayer for Peace
Morning Prayers
Good Night Prayers
Prayer for Healing
Prayer for Protection
Prayer for God's Help
Prayer for Anxiety
Prayer for Strength