Should I Pray for My Dog?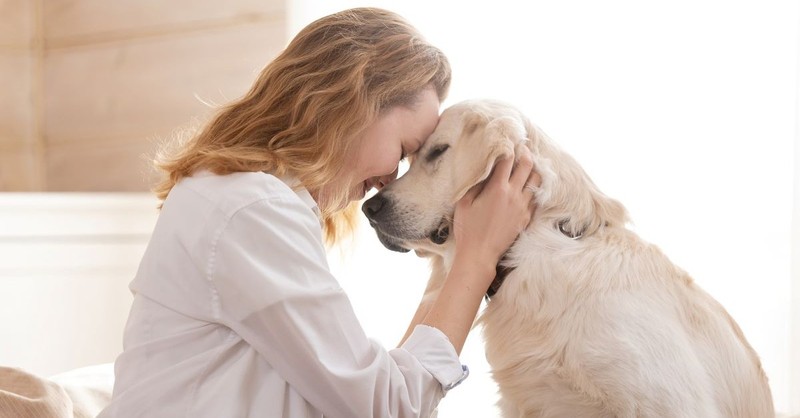 "Humble yourselves, therefore, under God's mighty, that he may lift you up in due time. Cast all your anxiety on him because he cares for you." 1 Peter 5:6-7 NIV
Dogs are beloved members of many families. They are part of God's beautiful, intentional, and purposeful creation. Prayer, Scripture, and God's creation connect us to our Father in heaven, relationally. He cares for the entirety of the world, telling us throughout Scripture we needn't worry. When we remember the way He cares for the sparrows, we can conclude He cares about our pets, too. We can pray for our dogs, trust that God cares for them infinitely more than we do, and exponentially more for us than our dogs!
What Can We Infer from the Bible about Pets?
"And my God will meet all your needs according to the riches of his glory in Christ Jesus." Philippians 4:19 NIV
God's character is evident in all which surrounds us if we will only have eyes to see it. He loves us through the people He places in our lives, and the creative way He paints the sky we gaze at each day. All of creation points to His goodness, and so we can infer our pets are included. Sometimes, our need for comfort is met through furry friends, who remind us in a somber moment we are needed and loved. Many are the ways God lifts our spirits! His ways are not our ways.
Proverbs 12:10 says, "The righteous care for the needs of their animals, but the kindest acts of the wicked are cruel." (NIV)
God sees everything under the sun. In His sovereignty, our Father knows our hearts better than we do. Created in His image, we are tasked with caring for His creation. "Kindness to animals is godly," Debbie Wilson explains, "In fact, caring for them is part of our purpose." Dogs can provide companionship through lonely seasons of life, whether we are living alone, battling sickness or heartbreak, depression or loneliness. In those moments, a dog can be a reminder of our good God's promise, we will never be alone. John wrote,
"Through him all things were made; without him nothing was made that has been made." (John 1:3 NIV)
Our lives are meant to bring glory to God, through Christ Jesus. Paul wrote, "For in him all things were created: things in heaven and on earth, visible and invisible, whether thrones or powers or rulers or authorities; all things have been created through him and for him." The way we treat our dogs and live gratefully for what they add to our lives brings glory to God! God loves to bless us! We can freely enjoy those blessings, with grateful hearts, seeking God for what we can learn about Him from every aspect of our lives …even our doggos.
Is Okay to Pray about My Dog?
"Indeed, the very hairs of your head are all numbered. Don't be afraid; you are worth more than many sparrows." Luke 12:7 NIV
It's okay to pray about our dogs. If it is a care or concern on our hearts, the Bible is clear, God cares about us, and those cares and concerns. Our dogs bless our lives, and so it's a good thing to pray gratefully to God for the joy of being a pet owner. "God absolutely cares about the little things in our lives since He's numbered the hairs of our head," Debbie Wilson wrote for christianity.com, "Our stories are a small part of His great story. And like a good writer, the details He allows matter."
Our dogs are a part of our story. Anyone who has experienced the loss of a pet knows the unspeakable hole they leave in our hearts after they are gone. They really do become part of our families, and we are meant to care for them. It's okay to pray for them!
How Should I Pray for My Dog?
"If you believe, you will receive whatever you ask for in prayer." Matthew 21:22 NIV
Matthew wrote the above verse, not to encourage us to pray to God as if we want Him to grant our every wish, but that we would freely voice every concern of our hearts. Prayers rooted in the truth of God's will for our lives bring glory to Him! When praying for our dog, or anything else in life, it's important to make sure our prayers align with God's truth and His will for our lives. "Turn from self-reliance to God-reliance," Pastor John Piper recommends, "and put your faith in the all-sufficient power of the promise of his future grace."
When we pray for our dogs, it's important to bring all of our concerns about them to the Lord, and leave them at His feet. Our pets are a gift from God, and we can release them back into His capable hands and trust His will for our lives …and theirs …is good. No one lives forever on this earth, and nor do any of our pets. It's hard to see them sick and hurting, and God has compassion on them and us in those situations. We can pour our hearts out to God on account of our dogs and know He hears, He cares, and He will answer according to His good and perfect will.
A Prayer for When Your Dog Is Sick
Father,
Praise You for the creativity, in making all of nature and all of the animals on earth. Praise You for the way You not only weave people together but connect us to Your creation, sometimes through the blessing of being a pet owner. Thank you for the joy our dogs bring to our lives. In taking care of them, we learn how to be selfless and grateful. Father, selflessness, and gratitude are fruits of our faith in You. Grown them in us, so that we may care for our dogs when they are sick in the ways they need it. Help us to know what to do, and provide comfort for our hearts and minds as we worry about our faithful companions. It can be hard not to be able to know what is wrong, and how to fix it…or if it can be fixed …when our dogs are sick. Guide us to wisdom, and help us to follow Your will in these hard situations and bring glory to You in the way we care for our dogs when they are sick.
In Jesus' Name,
Amen.
A Prayer for Comfort for Your Dog
Father,
We pray to you with heavy hearts when our dogs are no longer a part of our lives. The huge space they leave is hard to embrace. Help us when we have to say goodbye to our dogs. Bring comfort to our hearts, as we deal with their loss. Father, we pray their last moments on this earth will not be filled with fear and pain, but of peace and calm. Comfort our dogs in their last years and days, Father, as only You can care for Your creation. Help us to heal after they are gone, and remember all of the joy they brought to us over the years we were honored to be their owners.
In Jesus' Name,
Amen.
A Prayer of Thanks for my Dog
Father,
Today we take a moment to thank You for our dogs. There isn't anything that happens coincidentally under Your watch, Father, and we thank You for choosing us to be pet owners. Thank you for the joy they give us, Father. When we are anxious, sad, or scared, our dogs seem to know and come running to comfort us. We can count on them to be there, happy to see us when we arrive home each day. Taking them for walks and playing with them gives us the respite and company we need, and You are so faithful and wonderful to bless our lives with them! Thank you, God, for our dogs.
In Jesus' Name, we pray,
Amen.
Photo credit: ©GettyImages/Monoliza21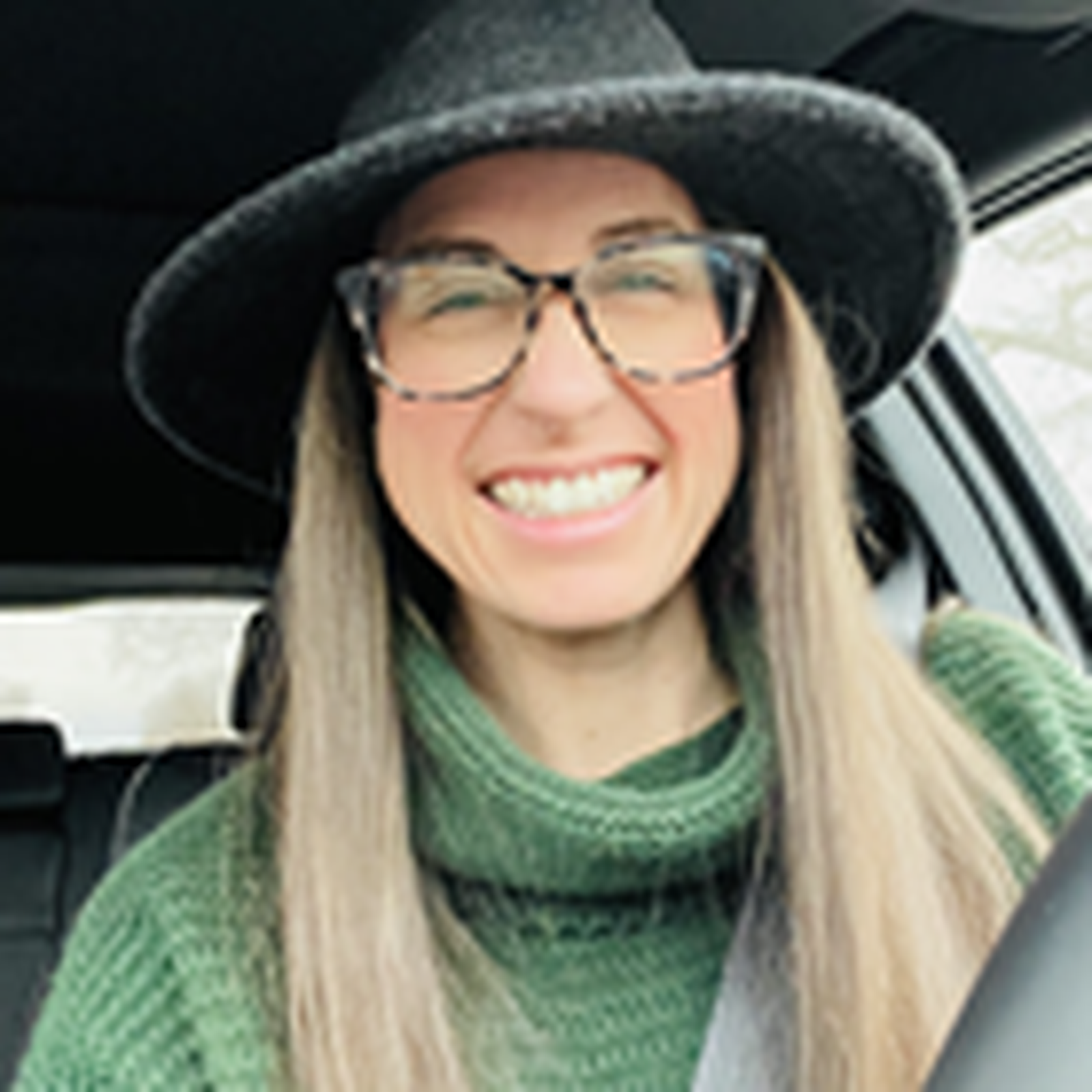 Meg writes about everyday life within the love of Christ. Join her in the journey at Joy Overflowing. She is also the author of "Friends with Everyone, Friendship within the Love of Christ," "Surface, Unlocking the Gift of Sensitivity," and "Glory Up, The Everyday Pursuit of Praise," and "Home, Finding Our Identity in Christ." She earned a Marketing/PR degree from Ashland University, but stepped out of the business world to stay at home and raise her two daughters …which led her to pursue her passion to write. Always active in her community and local church, Meg also leads Bible study, and serves as a leader for teen girls.

---
This article is part of our Prayer resource meant to inspire and encourage your prayer life when you face uncertain times. Visit our most popular prayers if you are wondering how to pray or what to pray. Remember, the Holy Spirit intercedes for us and God knows your heart even if you can't find the words to pray.
Serenity Prayer
The Lord's Prayer
Prayer for Peace
Morning Prayers
Good Night Prayers
Prayer for Healing
Prayer for Protection
Prayer for God's Help
Prayer for Anxiety
Prayer for Strength