7 Things to Do When God Doesn't Answer Your Prayers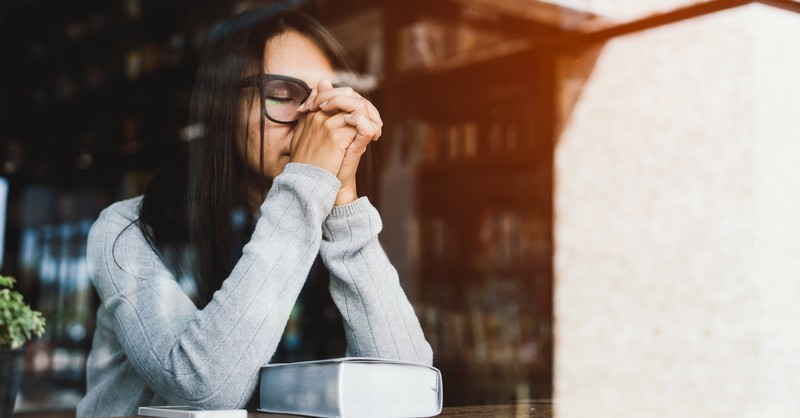 Do you feel like God is ignoring you because others around you are enjoying God's blessing and it looks like you're being left out in the cold?
It's easy to jump to conclusions or develop a misunderstanding about God when He doesn't appear to be answering our prayers. God's silence, or even a very clear no to our prayers, can be discouraging and leave us in a place where we are vulnerable to attacks on our faith and questions about whether God really loves us and cares about us.
Because the enemy's shouts of accusation can overpower the still small voice of your loving Heavenly Father, it's important to have a plan of what to do – and what not to do – when God doesn't give you what you requested.
Whether you were asking for something specific or just feel that God, in general, isn't answering your prayers, here are seven things to do to survive the disappointment and remain strong in your faith when God doesn't answer your prayers.
1. Reacquaint Yourself with God's Truth
When you're feeling discouraged or abandoned by God due to unanswered prayer, that's often when Satan swoops in to launch his attack. He does that by giving you thoughts that aren't even your own. Satan will taunt you with lies like, "God stopped listening to you long ago." He will try to heap shame on you with accusations like, "Do you really think God will give you anything you ask for after what you've done?"
The only way to counter the enemy's lies is to familiarize yourself with God's truth, found in His Word. Look up every reference on love in your Bible's concordance (or on BibleStudyTools.com). Study the character of God and note His mercy and compassion (Lamentations 3:22-23). Read up on how He is "righteous in all His ways,
and kind in all His works" and how He is near to all who call on Him (Psalm 145:17-18). When you know He is good, forgiving, and knows how to give good gifts to His children (Matthew 7:11), it will help you discern truth from falsehood and keep you from being easy prey to Satan's attacks during this difficult time.
2. Revisit the Psalms
Many of the songs in Scripture were written by people who were facing discouragement, disappointment, disillusionment, and unanswered prayer. Yet the Bible's songwriters show a pattern of positive progression in their songs as they refuse to believe God has forgotten them. Go to Psalm 13 and relate to David in verse 1 when he's on his face in pity crying, "How long, O Lord? Will you forget me forever? How long will you hide your face from me?" (EST). Join him when he gets up on his knees in prayer: "Consider and answer me, O Lord my God; light up my eyes…" (verse 3). Then rise to your feet in praise with him in verses 5-6 when he proclaims: "But I have trusted in your steadfast love; my heart shall rejoice in your salvation. I will sing to the Lord, because he has dealt bountifully with me."
David and many of the other songwriters were facing much of the same kind of situations you face today when you're discouraged and feel God is not answering your prayers according to how you'd like. But the one powerful link between their self-pity and their songs of praise is the power of prayer. If you're on the floor, devastated that God is saying "no" to something, get on your knees and pour out your heart to Him, and recall Who He is and what He's done. That will give you the ability to praise Him, even in the midst of unanswered prayer. If the Psalmists could do it so can you. Sometimes it can help just knowing you aren't the only one who feels the way you do. Revisit the Psalms and let them pour hope and joy back into your heart, even if God doesn't give you that for which you've prayed.
3. Realize God May Be Protecting You from What You Can't Yet See
God's "no" could mean the timing of your request isn't right or the opportunity isn't His very best for you. I see that principle in the life of Hannah whose story in the first three chapters of First Samuel show us that when God appeared to be saying "no" to Hannah's request for a son, He was really preparing her (and her future son) for something far greater than she had imagined. Hannah was simply asking God for a baby. God wanted to give her not just a baby but a son who would grow up to be Israel's greatest prophet and priest – a man who would change the heart of a nation, all in God's perfect timing.
God's "no" might really be a "not yet." Or it might be a "Wait, I have something far better for you that you haven't even thought to ask for." In either case, His no is protecting you from something you can't yet see or preparing you for something far better. You didn't get the loan? God knows what is coming down the road financially and maybe you wouldn't have been able to make the payments. You weren't healed of a diagnosis? Perhaps God knows your continued dependence on Him will keep you in a healthier place, spiritually. You didn't get that job you thought was perfect for you? God knows far more than you do what is on the other side of that job. Psalm 18:30 says all God's ways are perfect. Trust His protection – and His perfection – when it comes to what He allows and doesn't allow.
4. Record Your Blessings
It's easy to keep track of when God doesn't answer our prayers. But can you compare that to a longer list of the prayer requests and blessings He has already granted? It helps me to keep my perspective when I write down my prayer requests, as well as God's continued blessings – even the ones I don't ask for. In fact, everything I pray for I write down and when I record His answers with a date, I am able to look back and see that He answered "yes" to far more prayers than He didn't. Some of my prayers aren't yet resolved. So, my answer might be "not yet" or "not in this way."
As you keep a record of God's blessings, the times He has answered and the times He has given without you even having to ask, it will put you into proper perspective when it comes to God's answers to prayer and remind you that He is still good even though He's not giving you what you want at the moment. It will also remind you of the truth of Lamentations 3:25: "The Lord is good to those who wait for Him, To the person who seeks Him" (NASB).
5. Remember to Be Thankful
First Thessalonians 5:18 commands us: "in everything give thanks; for this is the will of God for you in Christ Jesus" (NASB). To be thankful in all things – even in our disappointment and unanswered prayer – is a tangible way of remaining in the will of God. And God's nature is to bless as we remain in His will. Remaining thankful in all things is a sign of trust. It's a sign of surrender. And it is evidence of obedience.
6. Rejoice in the Answered Prayers of Others
Sometimes it's easy to become jealous or even resentful when we see others experiencing answers to their prayers, especially when they're praying for the same thing we are and they receive it and we don't (like a spouse, a baby, a job, or a promotion). But their situations are different. God sees each of our situations individually. He also sees eternally, not just temporally. Remember Jesus's words in Matthew 7:11: "If you then, who are evil, know how to give good gifts to your children, how much more will your Father who is in heaven give good things to those who ask him!" (ESV). Trust that promise of His. As you rejoice with others who have experienced answered prayer, God will see your mature and grateful heart and perhaps decide to trust you with your blessing, after all, (or, as mentioned earlier, something far better).
7. Remain Faithful
I receive many emails from readers who tell me they have stopped praying because "God doesn't listen to my prayers" or "It doesn't do any good" or "What's the difference? He hasn't answered my request for years." I can't help but think that's an immature and even selfish way to respond to the God of the Universe. God owes us nothing. Yet He so freely and generously gave us His Son. Romans 8:32 assures us, "He who did not spare his own Son but gave him up for us all, how will he not also with him graciously give us all things?" (ESV). Do you want to give that kind of generous and loving God an attitude of entitlement of worse yet, retaliation? God wants a relationship with you more than He wants your list of requests. HE wants you to be satisfied in Him not what you get from Him. He wants you to quit seeking answers and start seeing Him as The Answer.
Jesus told a parable in Luke 18:1-8 of a widow who pestered an unrighteous judge with her repeated request for justice to the point that he gave her what she wanted just to shut her up. Then Jesus drew the parallel and pointed out how much more our loving Heavenly Father who is righteous will give justice to those who continually plead with Him their case. Remain faithful. Don't stop praying. Seek Him, instead of what you want from Him. It might make all the difference in what you're asking for and you might even soon find you already have – in Him – all you could ever want.
Finally, be encouraged with this promise in Psalm 84:11: "For the Lord God is a sun and shield; the Lord bestows favor and honor. No good thing does he withhold from those who walk uprightly" (ESV). Look at that verse again closely. If you are walking uprightly and asking God for a good thing and He is still withholding, your request either isn't really good for you – or it isn't time.
For more on drawing closer to God during disappointment, see Cindi's books, When God Sees Your Tears, God's Whispers to a Woman's Heart, and Letting God Meet Your Emotional Needs.
Photo Credit: iStock/GettyImagesPlus/palidachan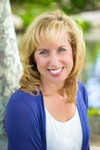 Cindi McMenamin is a national speaker, Bible teacher, and award-winning writer who helps women and couples strengthen their relationship with God and others. She is also a mother, pastor's wife, and author of 17 books, including When Women Walk Alone (more than 150,000 copies sold), When God Sees Your Tears, When a Woman Overcomes Life's Hurts, and When Couples Walk Together:31 Days to a Closer Connection, which she co-authored with her husband of 35 years. For more on her speaking ministry, coaching services for writers, and books to strengthen your soul, marriage, and parenting, see her website: www.StrengthForTheSoul.com.
This article is part of our Prayer resource meant to inspire and encourage your prayer life when you face uncertain times. Visit our most popular prayers if you are wondering how to pray or what to pray. Remember, the Holy Spirit intercedes for us, and God knows your heart even if you can't find the words to pray.
Serenity Prayer
The Lord's Prayer
Prayer for Peace
Morning Prayers
Good Night Prayers
Prayer for Healing
Prayer for Protection
Prayer for God's Help
Prayer for Anxiety
Prayer for Strength
Related podcast:
The views and opinions expressed in this podcast are those of the speakers and do not necessarily reflect the views or positions of Salem Web Network and Salem Media Group.
Related video:
Stock Footage & Music Courtesy of Soundstripe.com Thumbnail by Getty Images
---
Now available is our new Daily Prayer devotional! An easy way to start your day with prayer: read today's prayer and sign up to receive it by email.