20 Things You Should Pray for Today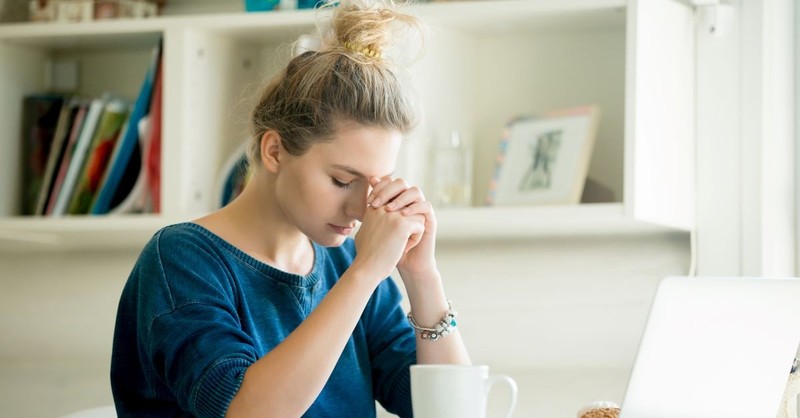 Shootings, elections, COVID, and cancel culture have all left us feeling unsettled and overwhelmed. Many of us have prayed more in the last year than ever before. We've prayed for safety, for healing, for peace. We've asked God what he's doing and when the struggle will end.
Maybe you've prayed for particular politicians or laws. Or for your pastor or church to change in some way.
How Should We Pray?
When King Solomon built and dedicated the Temple to the Lord, he led Israel with this prayer: "Now, my God, may your eyes be open and your ears attentive to the prayers offered in this place" (2 Chronicles 6:40). Solomon was prepared to speak to God in the holy place. He confessed his people's failings and their struggle to know God. When he prayed, he expected God to answer.
God will answer you, too, if your prayers come from a heart that seeks him. To help you pray for the things God wants to give you, look at these categories. Here are 20 things you should pray for:
20 Things You Should Pray For
1. Salvation. God's favorite prayer is the sinner's prayer. When we ask Jesus to save us from our sins and take control of our lives, all of heaven rejoices. It doesn't matter how badly you've messed up your life, God loves this prayer, and he will answer it (Romans 10:13).
2. Forgiveness. God doesn't hear our prayers when we hold on to our sins (Acts 8:22), but he will answer us when we confess and turn away from sinful thoughts and actions (1 John 1:9).
3. Wisdom. Often, we pray and ask God what decision to make or what his will is for our lives. Asking for wisdom is even better than asking for God's will because wisdom allows you to discern the path God wants you to take. The decisions along that way will come naturally to a heart that's listening to God (James 1:5).
4. Humility. All throughout the Bible, God warns us against pride and instructs us to worship the Lord. Only a truly humble spirit that recognized God's authority can give God the glory for everything that happens (Zephaniah 2:3).
5. Compassion. In a polarizing culture, compassion gets relegated to certain sects of people, those we want to help—those we choose to help. Jesus' life was marked by compassion for the masses; he saw their spiritual and physical needs, and he stepped into the discomfort of their lives to help them. Selective compassion is actually just pity (Ephesians 4:32).
6. Grace. Do you struggle to be patient and loving with difficult people? Are gossip and criticism a natural reaction to disappointment? Pray for God's grace to infuse your thoughts. Remind yourself daily the grace God has given to you (Galatians 6:18).
7. The Holy Spirit. This prayer often scares us because we're not sure what the Holy Spirit might do to us. He's such a complex person. But Jesus told us to pray for the Holy Spirit because the Spirit of God will give us comfort, power, and discernment. And he will interpret our groanings and grief when we don't know what to pray for (Romans 8:26, Luke 11:14).
8. Resistance to temptation. The devil is no character with a pitchfork. He's called a roaring lion and a deceiver; his mission is to ruin and kill you. Temptation, which comes from him, must be taken seriously. Resist it and follow God's commands so the devil won't control you (Mark 14:38, 1 Corinthians 10:13, James 4:7).
9. Love. Real love requires intentionality and sacrifice. Love results from the Holy Spirit's presence and filling. Jesus told us to love God first and one another second. In Scripture, agape love is always an action, not an emotion (1 Corinthians 13:13).
10. Enemies. As if loving family and neighbors weren't hard enough, Jesus commanded us to love our enemies. Every person on the planet is equally valuable to God. He created each to love and serve him, even though many people don't. We aren't called to judge them, only to love them (Matthew 5:44, James 5:16).
11. Believers. Christ-followers must hold one another up in prayer. We should intercede and wage spiritual warfare for one another. We can even confess one another's sins. All of these prayers will bind our hearts together and hinder the devil from gaining a foothold in our lives (Ephesians 6:18).
12. Endurance. Life's trials demand more endurance than we naturally produce. We must pray for God's power, and we must believe that he holds us and protects us, even when circumstances say otherwise. Faith produces endurance, and endurance strengthens our faith (Luke 18:1, Hebrews 12:1)
13. Boldness to share the gospel. The devil wants to scare us into keeping us silent about God's truth, the value of the church, and the blessings that he lavishes on us. We must declare truth boldly—not with judgment or arrogance—but with the humility and grace that are indicative of the good news of Jesus Christ (Ephesians 6:19-20).
14. Deliverance. Pray for God to deliver you from hardship. Practice lamenting over the pain you are experiencing. God promises that he won't forsake us. God is called the Deliverer, so he will deliver you from your crisis if you wait on him (Philippians 1:19, Psalm 40:1).
15. Justice. The devil controls our world, so the events in this world will always be unfair and unjust. Instead of being angry at one another or turning every issue into a government problem, let's pray for God to bring justice (often called "righteousness" in the Bible) in the way that he wants—through us, the church (Luke 18:3).
16. Spiritual impact. We should pray for opportunities to share God's love every day through our words, our actions, our lifestyles, and our worldview. How we serve God during our life has a massive impact on future generations. Praying for impact also helps us stay focused on what really matters, rather than being distracted by our daily troubles. (Matthew 28:19-20, Acts 26:29, Colossians 1:6)
17. Healing and comfort. No matter what you're going through, you can pray for comfort and healing, and God will hear you. We don't often understand God's will and timing, but we can be confident in his love and comfort during our darkest days (2 Corinthians 1:3-7)
18. God's will. Sometimes, we find ourselves at an impasse over a decision or a relationship. Pray about what to do. Pray for God to show you how you can lean into his Spirit more each day. Listen for his voice and follow him. God will always lead you in his will. (2 Peter 3:9, Acts 26:29)
19. Daily needs. God meets daily material needs throughout Scripture. He can provide food and shelter in any number of ways and learning to wait for him to provide strengthens your faith. Don't be too proud to ask God for the ordinary things you need every day. He wants to provide them (Matthew 6:6-11).
20. God's perspective. Jesus called this "the kingdom." He did not make us for this world but for heaven. We all called to live out his kingdom on earth by representing Jesus in all we say and do. Our worldview must be from his vantage point and for his purpose. When we look at the world through its own lens, we will only feel despair and hopelessness (Matthew 6:33-34).
How God Responds to Our Prayers
Guess how God responds to Solomon's prayer? He says this well-known passage: "If my people, who are called by my name, will humble themselves and pray and seek my face and turn from their wicked ways, then I will hear from heaven, and I will forgive their sin and will heal their land. Now my eyes will be open and my ears attentive to the prayers offered in this place. I have chosen and consecrated this temple so that my Name may be there forever. My eyes and my heart will always be there" (2 Chronicles 7:14-16).
It takes prayer to cover these 20 areas with God's power. God hears us and responds to us when we pray. It is his nature to respond in love and compassion. But he cannot and will not hear hearts that pray with sin, selfishness, or arrogance. He cannot bless us when we pray with wrong motives (James 4:3).
Lord God of heaven,
Teach me to pray.
Mold me into the image of your Son Jesus.
Help me follow you in everything I do,
to love you foremost,
and to love everyone you created.
Teach me to treat others with dignity and respect,
to forgive generously
and stand securely in my faith.
I want to give you praise for everything good in my life
and repent of all that is sinful.
I am yours.
In Jesus' name,
Amen.
Photo Credit: ©GettyImages/fizkes
---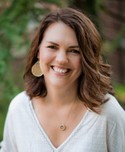 Sue Schlesman is an award-winning author, teacher, and church leader. In 2020, Sue won a Selah Award for her nonfiction book Soulspeak: Praying Change into Unexpected Places. Sue is a top-contributor to Salem Web Network radio ministry and Crosswalk.com. She loves traveling, reading, missions, art, and dessert. Sue has a BA in Creative Writing and a Masters in Theology and Culture. Sue is agented with Karen Neumair at Credo Communications. She and her husband Shane are launching a podcast called "Stress Test: the heartbeat of healthy leadership" in late April, 2023.