4 Thoughtful Reasons to Pray for Your Pastors and Leaders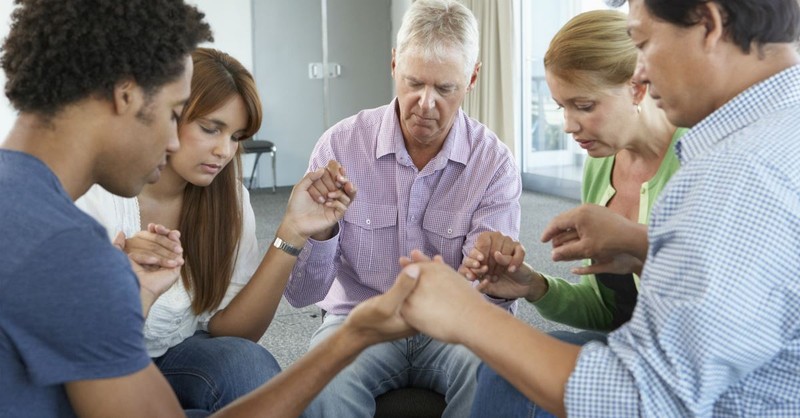 Everyone suffers, but a church flock often looks to leaders to be strong; almost superhuman. We expect our pastors and leaders to stay cool and look faithful even in the face of loss, depression, and crisis—their own and ours.
Pastors and other church leaders as well as the spouses and families of these leaders need their congregations to know that they are just like everyone else. They need support and appreciate our realistic expectations when they experience the death, disease, or financial hardship.
When struggles strike, leaders feel them as keenly as anyone else. So, how can we support these men and women? We can pray: this is the most powerful tool at our disposal. Here are five compassionate prayers for the leaders in your life:
1. Pray for Pastors and Leaders in Seasons of Despair
So many bible verses specifically directed at pastors exhort them to take charge of their flock; but what happens when your pastor feels like he can't even get out of bed this morning? What if he's wondering what the purpose of his life is after a child or spouse has died? He may wonder how he is making a difference when the community remains unchurched in huge numbers?
There are going to be seasons of despair, so pray for hope to be restored. Pray this for your pastor in private, in groups, or pray over him in person.
Dear God, may our pastors 'be filled with all joy and peace as [they] trust in him, so that [they] may overflow with hope by the power of the Holy Spirit. Amen. ​(Romans 15:13)
2. Pray for Inspiration through Communication
Paul thanked the church for mutual encouragement (Romans 1:12) which helped to sustain him through suffering. Tell a Bible study leader that you appreciate how much work she puts into this ministry. Show that her hard work matters in your faith walk, and share some specifics.
Shawn J. Wilhite at ​The Gospel Coalition​ writes that, as a former pastor, it was "​so encouraging to hear what [members of the congregation] were learning and how the Lord was growing them."
Tell your pastor that you see his faith and are grateful. You might ask yourself 'how did a sermon impact me?' or 'How did a bible class fortify my belief in Christ?' Pray, think hard, and come up with details to incorporate into your 'thank you.' You'll encourage a leader who is often only contacted to pray about bad news. We are to "share in our sufferings" and also "​in our comfort.​ " (2 Corinthians 1:7)
I wonder if church leaders ever question: is anyone listening? Is my flock sharing the Gospel? And if they are, what are the results of that mission? Act on what you have learned, flesh out your faith, and share reports of successes as well as challenges.
Paul wrote "because I have heard of your faith in the Lord Jesus and your love toward all the saints, I do not cease to give thanks for you." (Ephesians 1:15-16) If a mentor exhorted you to be bold in a relationship with an unbeliever, tell your mentor about that conversation and how the Holy Spirit was present. Victories such as friends accepting invitations to church (even if these friends have yet to believe in Christ as their Savior) can bolster a weary soul.
Father, may our leaders see spiritual growth and maturity in their congregations and feel comforted. Please inspire and encourage our leadership with evidence of faith visibly lived out on mission and tangible results in the lives of non-believers.​ As James wrote, faith without works is dead, so when I put my faith to work and see God's power at work, remind me to tell my pastor, my mentor, or my Bible study leader about conversations with non-believers. Help me encourage the leaders who inspire me. Amen.
3. Pray for Sensitivity towards Leaders and Pastors
Leaders who have experienced any form of personal crisis (and not been permitted to get away from the pressures of their jobs) can become overloaded even with the good intentions of well-wishers. Instead, make a way for your pastor to have time alone without having to worry about finances or the needs of a flock.
When He learned that John, his cousin, had been beheaded, Jesus "withdrew...in a boat to a desolate place by himself." (Matthew 14:13) He sought a private location to mourn, a healthy response to loss and grief and a model for the rest of us.
Maybe your needs are pressing, but imagine how it feels when every congregant's pressure is laid at the doorstep of one leader and his family. Even if your pastor didn't recently lose a loved one or receive a devastating diagnosis, he feels the losses and confusion of countless sheep under his care, and a good pastor who truly cares has to decompress.
Father, even Christ wept. Please make a way for my pastor and his family to process emotions; to deal with the stress of their job; to look after themselves and their families; to shut out the world, and take a few deep breaths in privacy and peace. Amen.
4. Pray for Humility and Trust in the Lord
God's purposes cannot be changed, thwarted, or distorted. Isaiah 55:11 says "my word that goes out from my mouth will not return to me empty, but will accomplish what I desire and achieve the purpose for which I sent it."
It's encouraging to know that God has always had a plan, He still does, and He will accomplish it. You, like every other believer (including our leaders), are a part of that story, but not the author. Sometimes we may feels as though our teachers or pastors are meant to be in control. Members of the church and the wider community can be judgmental and demanding. Pastors might sometimes forget they're not able to accomplish God's purposes to save (as well as fix the plumbing, trim trees, move furniture, etc.)
The problem is twofold; a temptation towards the sin of pride (I must save these people!) and a burden to carry (a responsibility towards the flock). Relieve your pastor with a prayer that is both a humbling reminder and heartfelt encouragement.
Lord, remind my friend today that Your purposes will always be accomplished; You are in control and you do not expect miracles; those are your department. Help my friend to remember what is his responsibility and what is not.​ Amen.
---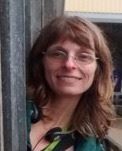 Candice Lucey is a writer at Wordwell.ca and an avid student of the Word. She and her family live in British Columbia, Canada.
Photo Credit: ©GettyImages/monkeybusinessimages