7 Verses for Going Somewhere New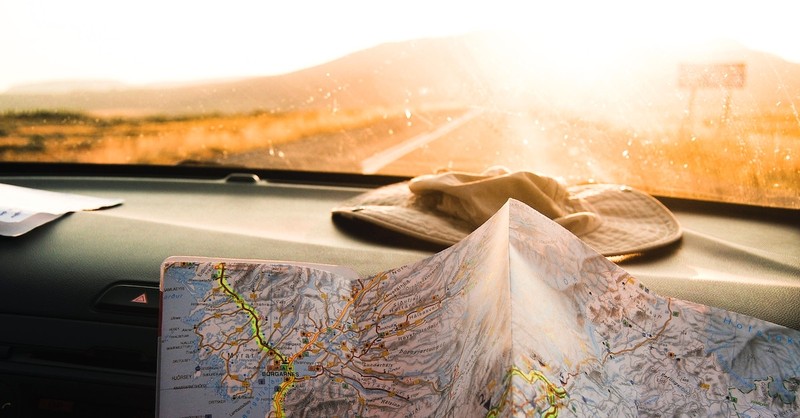 I'm going somewhere I've never been before. Specifically, I'm going the route of having my second and last baby away at college…500 miles and three states away, to be exact. I've been a college mom before, but I've never been this kind of college mom before. This path is unfamiliar and often uneven.
I have a lot of company on this journey to someplace I've never been. Countless friends and online acquaintances are also going to new places these days. For all of us, the going sometimes gets rough.
Yet, we all also have a lot of biblical company on this winding road. From Noah to Abram to Moses to Joshua to Ruth to Daniel to the wise men to Paul, God's Word is one long record of people going someplace they'd never been—and the Divine Leader guiding them all the way along.
Here are seven reassurances from Scripture we can pack for our own journeys to somewhere new.
1. "I will lead the blind by ways they have not known, along unfamiliar paths I will guide them; I will turn the darkness into light before them and make the rough places smooth. These are the things I will do; I will not forsake them." (Isaiah 42:16 NIV)
This is my favorite new-to-me verse for this season of my life because it describes me to a "t" (in the road or otherwise). I often feel blind. I often feel I don't know the way. I often feel I'm stumbling along bumpy footpaths in the dark. But look at the contrasting exchange God promises to work for us: by His hand, what has been dark will turn toward the light - a big decision we're trying to make, maybe. What has been rough will smooth out; our relationship with our teenager, perhaps.
God closes His beautiful promise with another contrast, this time between what He will do and what He won't. He "will do" the things He has just declared: lead, guide, turn. What He will not do is forsake us: He will not cast us aside; He will not turn His back on us; He will not leave us on our own.
2. "The LORD your God who goes before you will Himself fight on your behalf, just as He did for you in Egypt before your eyes, and in the wilderness where you saw how the LORD your God carried you, just as a man carries his son, in all the way which you have walked until you came to this place." (Deuteronomy 1:30-31 ESV)
When I'm going somewhere uncomfortable or overwhelming, I tend to have a very short-term memory of what God did the last time I was on a similar road. Maybe the children of God also suffered from this same spiritual amnesia, because in Deuteronomy 1, we find His servant Moses reassuring them about what God is going to do by way of a reminder of what He's already done. "Remember?" Moses seems to be asking. "You saw it with your own eyes."
I love that several versions of this verse include one particular doubt-erasing word: "The LORD your God who goes before you will Himself fight on your behalf" (emphasis added). "Himself." Not a proxy. Not a subordinate. Not a second-hand man. The Lord "Himself." When we're going from point A to point B, we can build our confidence in what we've already seen God Himself do to get us to point A in the first place.
3. "'When you see the ark of the covenant of the LORD your God, and the Levitical priests carrying it, you are to move out from your positions and follow it. Then you will know which way to go, since you have never been this way before. But keep a distance of about two thousand cubits between you and the ark; do not go near it.' Joshua told the people, 'Consecrate yourselves, for tomorrow the LORD will do amazing things among you.'" (Joshua 3:3-5 NIV)
On my way to somewhere I've never been before, I often wish for the same kind of divine GPS God provided the Israelites: a pillar of fire; a cloud; or, as in this case, the ark of the covenant—the most powerful representation of the literal presence of God His children could have asked for.
But this side of Calvary, all who follow Christ have something even better: the leading guidance of the Holy Spirit. The indwelling presence of God provides us with GPS we can access anytime we need to know which way to go…especially when we've "never been this way before." Does the road we're thinking of taking glorify God? Does it position us for peace? Does Scripture support it? If the answer to these three questions is "yes," we can take the next step with reverent confidence based not on who we are but on who God is.
4. "'But he knows the way that I take; when he has tested me, I will come forth as gold.'" (Job 23:10 NIV)
In chapter 23 of his namesake book, Job delivers one of the most convicting "buts" in all of Scripture. Having lost everything save his life and his faith, Job has some questions He'd like to fire at God. He's got a list going in his head and is looking for God. But he cannot find Him. "If I go to the east, he is not there; if I go to the west, I do not find him. When he is at work in the north, I do not see him; when he turns to the south, I catch no glimpse of him" (Job 23:8,9 NIV).
"But," Job continues, with that hinge word in Scripture that contrasts what has come before it with what comes next, "He knows the way that I take." For all Job's doubts and questions, he seems to be saying, "I may not be able to see God, but I know He sees me."
Then Job declares, "When he has tested me, I will come forth as gold" (Job 23:10). Job seems to be giving himself a preemptory gold star on the test he's currently taking, which might come across as haughty until we consider the basis for his prediction: "My feet have closely followed his steps; I have kept to his way without turning aside. I have not departed from the commands of his lips; I have treasured the words of his mouth more than my daily bread" (Job 23:11,12). Job knows what he has done and what He has not done. In the refining fire, he holds on for the gold to be revealed.
God not only knows the way we are taking, He knows the way we should take. And it is always the way that will refine us and lead us home to Him.
5. "Whether you turn to the right or to the left, your ears will hear a voice behind you, saying, 'This is the way; walk in it.'" (Isaiah 30:21 NIV).
Often when I read this verse, I think, "I can't hear that voice! How am I supposed to know which way to turn?" But then I remember that the voice of the Holy Spirit is described as still and small, not as a booming shout.
When we are not sure which way to turn, which way to walk, the Holy Spirit prompts us first to pray and ask for directions (lest we be like some husbands who are notoriously famous for refusing to do this when they're lost). Then He provides us with His "holy nudges"…those twinges in our spirit that either steer us down a particular path or halt us before we go another step. From there, we carefully consider God's Word on the matter (the antiquity of Scripture does not diminish its present authority or applicability) and draw from the wisdom of trusted counselors. Finally, we expect God's confirmation - His voice behind us saying, "This is the way; walk in it."
6. When you pass through the waters, I will be with you; and when you pass through the rivers, they will not sweep over you. When you walk through the fire, you will not be burned; the flames will not set you ablaze." (Isaiah 43:2 NIV)
Along the way to somewhere new, there will be some waters and rivers, and there will be some fires and flames. (Note that this verse starts with "when," not "if.") The journey is going to get soggy or hot or both. But God promises that what gets us wet will not drown us, and what gets us hot will not burn us up. And amid the fire or the flood, He offers the most powerful protection and comfort of all: His presence.
7. "They cried out to the Lord in their trouble, and He brought them out of their distress. He stilled the storm to a murmur, and the waves of the sea were hushed. They rejoiced when the waves grew quiet. Then He guided them to the harbor they longed for." (Psalm 107:28-30 CSB)
I'm not sure I've taken a journey yet—literal or spiritual—that hasn't involved some kind of storm….storms of uncertainty or changed plans or disappointment or fear. Sometimes we talk about the "calm before the storm," but these lovely verses from Psalm 107 remind us that God is God of the storm before the calm. Right in the middle of those storms—IN our "trouble"—we cry out to God…and trust Him to guide us to the harbor we're longing for.
Because God is God of the past, when we are on the road to a new place, He is behind us, watching our backs and covering us from attacks we don't see coming. Because He is God of the present, He is beside us, walking with us, keeping us company. And because He is God of the future, He is on up ahead, clearing obstacles out of our way and waiting—running out to greet us, even, like the father in the parable of the prodigal son—to welcome us home.
Photo credit: ©Unsplash/Julentto Photography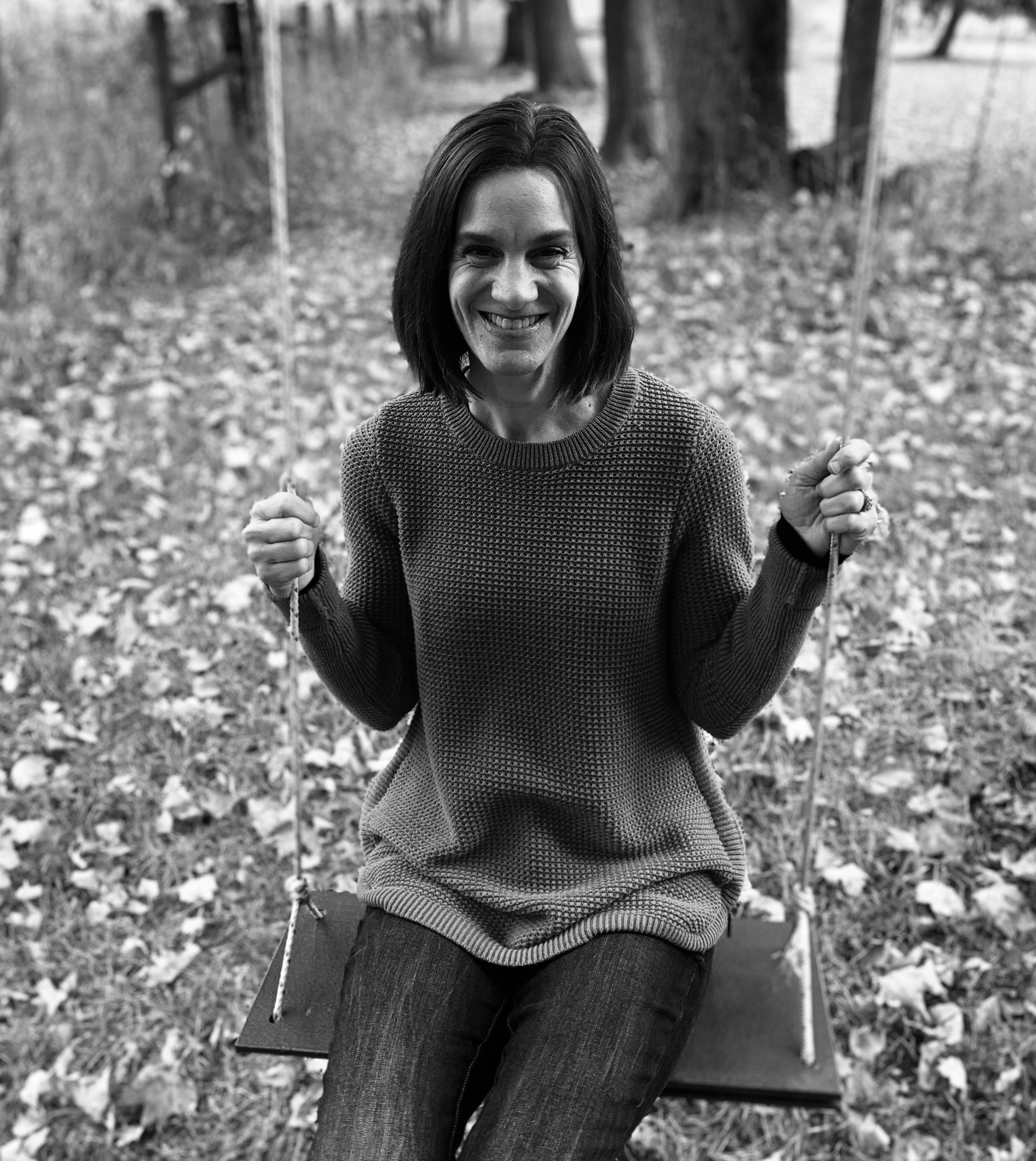 Elizabeth Spencer is a wife, mom, freelance writer, baker, Bible study facilitator, and worship leader from Battle Creek, Michigan. She writes about faith, family, and food (with some occasional funny thrown in) on her blog, Guilty Chocoholic Mama, and on Facebook. She is the author of the devotional Known By His Names: A 365-Day Journey From The Beginning to The Amen.