What Does the Bible Say about Prayer?
We have many troubles in this world, but prayer will sustain us. The Bible is full of Scripture about prayer and people who prayed to God with all their heart and mind.
"…if my people, who are called by my name, will humble themselves and pray and seek my face and turn from their wicked ways, then I will hear from heaven, and I will forgive their sin and will heal their land." - 2 Chronicles 87:14
Jesus taught us to pray, Matthew 6:9-12. Therefore, prayer is a huge part of our Christian walk. Sometimes prayer is a private matter and God calls us to close our door and pray Matthew 6:5-8.  Corporate prayer is powerful and it's a beautiful thing when Christians come together to agree with one another. It's in corporate prayer that we wait patiently for God to answer our prayers. When we are together, we rejoice with thankfulness as stories are shared about God's goodness.Prayer is an act of love and faith. Because, when we are tempted to gossip, complain, or give up on someone, we can pray for them instead. We are acting in faith when we give God our worries and tears for our loved ones. This is what Romans 12:12 says, "Be joyful in hope, patient in affliction, faithful in prayer."
What Is Prayer?
Prayer is having a conversation with God; it's talking about life with the One who knows us the most. And even though God knows how we are doing, He wants us to communicate with Him. Our God is trustworthy, He willingly listens to our fears, doubts, worries, frustrations, hurts, and pains. God is eager to hear us confess our wrongs and ask for forgiveness. He patiently waits for us to ask Him to provide for us. If we listen carefully, we will see that God is directing us.
There is no one set time that we need to pick to pray to God. He is available 24 hours seven days a week. We don't need to make an appointment. We can pray anywhere; we don't have to wait until we get to a special spot to talk to God. God is everywhere and with believers always. God gave us free will, and we choose daily how we are going to live.
What Does the Bible Say We Are to Pray For?
1. Pray for God's People
"And pray in the Spirit on all occasions with all kinds of prayers and requests. With this in mind, be alert and always keep on praying for all the Lord's people." - Ephesians 6:18
2. Pray for Your Enemies
"But I tell you, love your enemies and pray for those who persecute you," - Matthew 5:44
3. Pray for God's Will
"Do not conform to the pattern of this world, but be transformed by the renewing of your mind. Then you will be able to test and approve what God's will is—his good, pleasing and perfect will." - Romans 12:2
4. Pray for the Sick
"Is anyone among you sick? Let them call the elders of the church to pray over them and anoint them with oil in the name of the Lord." - James 5:14
5. Pray for Your Protection
"Watch and pray so that you will not fall into temptation. The spirit is willing, but the flesh is weak." - Matthew 26:41
Too many times we try to do things in our own strength and we burn out. We can tire easily and isolate ourselves from others and God. Prayer is a necessity to keep us from temptation. Jesus tells His disciples to pray. 
"Jesus went out as usual to the Mount of Olives, and his disciples followed him. On reaching the place, he said to them, 'Pray that you will not fall into temptation.' He withdrew about a stone's throw beyond them, knelt down and prayed, 'Father, if you are willing, take this cup from me; yet not my will, but yours be done.' An angel from heaven appeared to him and strengthened him. And being in anguish, he prayed more earnestly, and his sweat was like drops of blood falling to the ground. When he rose from prayer and went back to the disciples, he found them asleep, exhausted from sorrow. 'Why are you sleeping?' he asked them. 'Get up and pray so that you will not fall into temptation.'" - Luke 22:45
Two Bible Characters Known for Their Prayers
Hannah's Prayer - 1 Samuel 1:11

"And she made a vow, pleading, 'O LORD of Hosts, if only You will look upon the affliction of Your maidservant and remember me, not forgetting Your maidservant but giving her a son, then I will dedicate him to the LORD all the days of his life, and no razor shall ever come over his head.'"
Hannah was downtrodden; not only could she not conceive a child she so desperately wanted, she was also taunted by her husband's other wife who did have children. She faithfully prayed to the Lord asking for a son and promising to give him up to the Lord for a life of ministry. This was Samuel's mother. (1 Samuel 1)
Hannah is also known for her prayer of gratitude when she left Samuel with the priest Eli:
"And Hannah prayed and said, "My heart exults in the LORD; my strength is exalted in the LORD. My mouth derides my enemies, because I rejoice in your salvation. 'There is none holy like the LORD; there is none besides you; there is no rock like our God. Talk no more so very proudly, let not arrogance come from your mouth; for the LORD is a God of knowledge, and by him actions are weighed." - 1 Samuel 2:1-3 (read vs. 1-11 for the full prayer) 
Mary's song and prayer - Luke 1:46-55
 
"And Mary said: "My soul glorifies the LORD and my spirit rejoices in God my Savior, for he has been mindful of the humble state of his servant. From now on all generations will call me blessed, for the Mighty One has done great things for me- holy is his name. His mercy extends to those who fear him, from generation to generation. He has performed mighty deeds with his arm; he has scattered those who are proud in their inmost thoughts. He has brought down rulers from their thrones but has lifted up the humble. He has filled the hungry with good things but has sent the rich away empty. He has helped his servant Israel, remembering to be merciful to Abraham and his descendants forever, just as he promised our ancestors."
Christians Need to Have a Prayer Life
God created prayer for our benefit. A big part of prayer is showing a heart of thankfulness and praising God for all that He has done for us. We need to learn to be content with what God has provided instead of always wanting more. It's hard to give thanks when we are down, but thankfulness gives us strength and a healthy perspective. Prayer is actively trusting and surrendering our life to God. It's knowing that He is going to do the right thing for us. It's understanding that He is our provider and He doesn't abandon us. Worry and anxiety is a life killer that puts us behind bars of despair. We can give God our heart, obedience, and problems every day of our life. We can trust Him.
---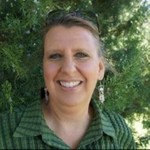 Lisa Brown is an aspiring writer and owner of The Family Roadmap Blog and a Parent Coach at the National Center Of Biblical Parenting. She has a 10-year-old son, a 9-year-old daughter, and has been married to her husband for 13 years. Prior to marriage, she worked over 20 years enriching the lives of hundreds of children and families. Lisa has a Bachelors in Social Work and Early Childhood Education. To meet with Lisa about a parent concern or if you would like for Lisa to write an article or blog post, you can contact Lisa here.
Photo credit: ©GettyImages/Tinnakorn Jorruang