What Is the Prayer of Abandonment, and Is it Biblical?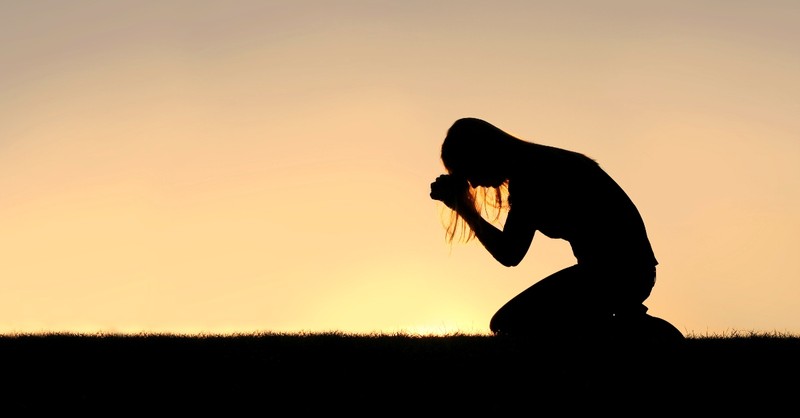 The prayer of abandonment is a prayer of surrender to the will of God. Often in our times of prayer, we wrestle with the Almighty in a sort of tug of war asking that our will be done. However, Jesus taught us to pray, "Let your kingdom come, your will be done" (Matthew 6:10). In essence, He was teaching us to pray the prayer of abandonment. The prayer of abandonment is a prayer of relinquishing our will to the Father's in all things. It is not a prayer of abandoning God or others.
Charles de Foucauld (1858-1916) penned a prayer of abandonment that has been used by many. Foucauld was a Catholic priest who centered his later life on prayer with the hopes of drawing Muslims to Christ.
The words of Foucauld's prayer of abandonment are as follows:
Father,
I abandon myself into your hands;
do with me what you will.
Whatever you may do, I thank you:
I am ready for all, I accept all.
Let only your will be done in me,
and in all your creatures -
I wish no more than this, O Lord.
Into your hands I commend my soul:
I offer it to you with all the love of my heart,
for I love you, Lord, and so need to give myself,
to surrender myself into your hands without reserve,
and with boundless confidence,
for you are my Father.
Though the words Foucauld's prayer of abandonment don't appear in the Bible, the idea behind the prayer is very biblical.
The Prayer of Abandonment and the Bible
The prayer of abandonment echoes the words of Jesus in the Garden of Gethsemane (Luke 22:39-46). As Jesus prayed in the Garden, He knew what he would face in the horror of the cross. In utter agony, Jesus asked that, if possible, the Father would come up with a different plan for redemption. In the words of Luke, the writer of the gospel, His physical suffering was so intense that He sweat drops like blood. Jesus was in extreme emotional anguish. Yet, as He knelt before the Father He cried, "Not my will but Yours be done." This is the most profound and beautiful of all prayers of abandonment. Jesus surrendered to the Father's will and went to the cross abandoning his life into the hands of the Father. We can almost imagine Jesus praying, "I commend my soul into your hands; I offer it to you with all the love of my heart."
In Psalm 37:4, David wrote, "Commit your way to the LORD; trust in him." When we commit our lives and plans to the LORD, we are living the prayer of abandonment. When the angel visited Mary in Luke 1, Mary said, "I am the Lord's servant. May your word to me be fulfilled" (Luke 1:38). What a beautiful illustration of the prayer of abandonment. Mary entrusts her body, soul, and spirit to the living God and His plans for her life. She gives up her right to her pure reputation, her plans to marry Joseph (not knowing whether Joseph would believe her), and her dreams and desires for a typical Jewish wedding celebration. Though Joseph and Mary would have been legally betrothed through a binding contract, they likely had no big wedding celebration since Mary became pregnant by the power of the Holy Spirit before she and Joseph ever consummated their marriage.
The Apostle Paul wrote in response to God's amazing wisdom that we are to be living sacrifices before the Lord (Romans 11:33-12:2). In other words, we abandon our desires and dreams in favor of God's. We entrust our lives and wellbeing to Him knowing that His ways are higher than our ways (Isaiah 55:8-9).
As we think about the prayer of abandonment and whether or not we should pray it as believers, Scripture definitely supports the practice.
Biblical Principles of Praying a Prayer of Abandonment
When we pray the prayer of abandonment, we are reminded we were created for God's glory. Scripture teaches us that God created us for His glory (Isaiah 43:7). When we abandon ourselves to God's purposes to use for his glory the end result is our deep joy because we come home to our true purpose. Mankind is happiest and most joyful when we are living in sync with God's purpose for our lives. The prayer of abandonment is a great reminder that we are not our own. In the words of Author Richard Foster, "Do you know what a great freedom this crucifixion of the will is?" (Prayer: Finding the Heart's True Home, 54) The end result of the crucifixion of our will is freedom. We were bought with a price (1 Corinthians 6:20). Therefore, we must seek to glorify God in every way, and in doing so we find our heart's truest purpose.
When we pray the prayer of abandonment, we exchange our life in favor of Christ's. Jesus calls us to lay down our lives in order to follow Him (Luke 9:23). This is what the Apostle Paul meant when he wrote, "I am crucified with Christ nevertheless I live, yet not I but Christ lives in me" (Galatians 2:20). Only as we agree to lay down our lives are we given new life in Christ. Jesus then invites us to exchange our old nature for his divine nature (2 Peter 1:4). Little by little as we surrender, we are transformed. Bit by bit we become more like Jesus (Romans 8:29).
When we pray the prayer of abandonment, we experience the power of the resurrection. The Apostle Paul wrote that He wanted to, "know Christ – yes, to know the power of his resurrection and participation in his sufferings, becoming like him in his death, and so somehow attaining to the resurrection from the dead" (Philippians 3:10-11). Here's the thing, we can't know Christ completely, nor the power of the resurrection without fellowshipping in His sufferings. When we join Jesus in the Garden and pray the prayer of abandonment, we are given a deeper glimpse of his suffering and a mightier experience of his powerful resurrection.
You may not want to pray the exact words of Charles de Foucauld's prayer of abandonment. That's okay. Here are a few practical ideas to pray a prayer of abandonment.
3 Ways to Pray a Prayer of Abandonment
1. Borrow the words from Scripture. Take the words of scripture and simply make them your prayer. Use scriptures such as Romans 12:1-2, "Therefore, I urge you, brothers and sisters, in view of God's mercy, to offer your bodies as a living sacrifice, holy and pleasing to God." Or, James 4:7, "Submit yourselves, then, to God." Or, Proverbs 3:5-6, "Trust in the LORD with all your heart and lean not on your own understanding; in all your ways submit to him, and he will make your paths straight."
2. Borrow the words from great hymns or modern worship music. When you don't know how to pray a prayer of abandonment, turn on some worship music and let the words prompt your worship. "I Surrender" by Hillsong Worship, "On the Altar" by Redrocks Worship, or "O Come to the Altar" by Elevation Worship. You could look up the old hymn, "I Surrender All." The key is to allow the worship music to prompt your prayer of abandonment.
3. Borrow written prayers from other saints. Richard Foster has written a profound book on prayer called, Prayer: Finding the Heart's True Home. Tucked within this great work on prayer, Foster has written an entire chapter on the Prayer of Relinquishment (56).
One of the greatest saints in church history was Teresa of Avila. She gave us a beautiful prayer of abandonment, "Govern everything by your wisdom, O Lord, so that my soul may always be serving you in the way you will and not as I choose. Let me die to myself so that I may serve you, let me live to you who are life itself" (Prayers from the Heart, 25).
The bottom line is that we must release control and surrender our desires, dreams, and ultimately our lives, into the hands of the loving Almighty God. It can feel so challenging to open your hands and let go completely, abandoning yourself to God's care. But ultimately, this is the place of greatest freedom and safety. Trust Him with everything that concerns you, your life, your family, your dreams, and your desires and in the end, you will find he is enough!
Sources:
Richard J. Foster, Prayer: Finding the Heart's True Home (San Francisco, CA: Harper San Francisco, A division of Harper Collins Publishers, 1992)
Richard Foster, Prayers from the Heart (San Francisco, CA: Harper San Francisco, A Division of Harper Collins Publishers, 1994), 25
Photo Credit: © Getty Images/Christin Lola
---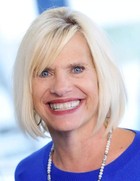 Authentic. Passionate. Funny and Biblical all describe Becky Harling. A best-selling author, Becky is a popular speaker at conferences, retreats, and other events. She is the author of 11 books, including Psalms for the Anxious Heart, How to Listen so Your Kids Will Talk, and The Extraordinary Power of Praise. Her newest Bible study, Our Father, comes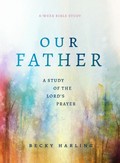 out this Spring. Becky is a certified coach with the John Maxwell Team and a seasoned Bible teacher. You can connect with Becky at www.beckyharling.com, www.harlingleadership.com, Facebook https://www.facebook.com/beckyharlingministries, Twitter, @beckyharling, or on Instagram at Becky Harling
Related podcast:
The views and opinions expressed in this podcast are those of the speakers and do not necessarily reflect the views or positions of Salem Web Network and Salem Media Group.
Related video:
Stock Footage & Music Courtesy of Soundstripe.com Thumbnail by Getty Images
---
Now available is our new Daily Prayer devotional! An easy way to start your day with prayer: read today's prayer and sign up to receive it by email.
This article is part of our Prayer resource meant to inspire and encourage your prayer life when you face uncertain times. Visit our most popular prayers if you are wondering how to pray or what to pray. Remember, the Holy Spirit intercedes for us and God knows your heart even if you can't find the words to pray.
Serenity Prayer
The Lord's Prayer
Prayer for Peace
Morning Prayers
Good Night Prayers
Prayer for Healing
Prayer for Protection
Prayer for God's Help
Prayer for Anxiety
Prayer for Strength