A Prayer for Peace in the Job Search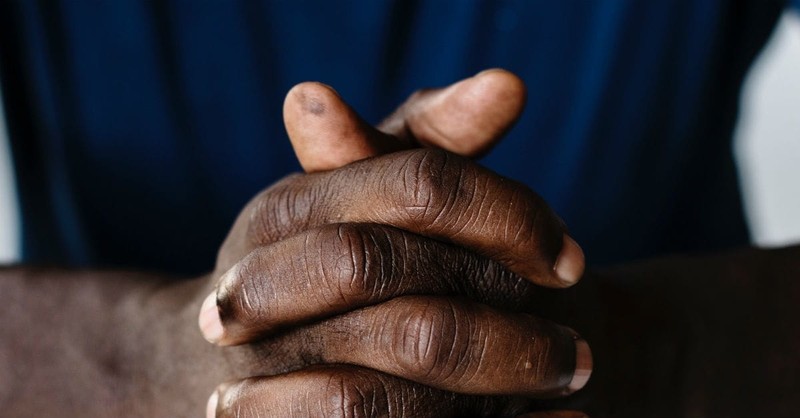 "And my God will supply all your needs according to His riches in glory in Christ Jesus." Philippians 4:19 (NASB)
Have you ever been in a conversation with someone, and you get the feeling that what they are saying isn't what they really mean? It can be hard to extract a straight answer in this world. We're so obsessed over keeping the peace and accepting everyone's truth, that we've muddled the conversational waters with FOOP – Fear of Offending People.
God doesn't operate like this. His Word is Truth. When we are unemployed or desperately seeking for another career to replace the one we have, it can seem hard to understand God's good plan for our lives. But take His Word to heart. When He says that He will supply all of our needs, He means it. However, it's not always what we think we need. He knows, beyond our own ability to discern, what we truly need. "According to His riches in glory in Christ Jesus." (Philippians 4:19).
"And my God will supply all your needs," (Philippians 4:19). All means all. In the original Greek text, (Strong's 3956) "all" means individually and collectively (each, every, any, all, the whole, everyone, all things, everything).
The more we seek Him, the more we will find Him. So let's pray, today, for a fresh perspective of God's great provision.
A Prayer for Job Searching
Father,
Praise You for this day – another day to breath air on this earth. It's not the kind of day we would have written for ourselves. In fact, it's kind of an awful day – a frustrating day. It's a hard season, really, if we're being honest. Trying to find a job is difficult. So much time has gone into resume preparation and filling out applications, yet nothing seems to be happening. Follow up phone calls fall short of our expectations, and we are forced to keep searching.
When will our circumstances change? You know every day of our lives before we hit the ground running. Today, we pray desperately for a peek. We are looking for renewed hope and a better day than yesterday. We are struggling to see any purpose in all of this and how it could possibly reflect Your great purpose for our lives.
Forgive us for our disdained outlook and depressed state. The reality of this world is hard, harsh, and sometimes too much for us to bear. In this moment, and the others that may follow, provide a fresh strength to our souls. Quench our need to know what will happen next with the assurance that You are in control. Give us clarity to know what the next move is. Help us to work hard with what we have, trusting Your promise that there is more. 
Thank You for the talents that You have given us, and the gift of prayer that Jesus died for. This open line of communication is life-saving. Thank You for Your Word and the ease at which some of us get to access it every day. May it continue to travel into the far corners of the world to bring hope to the hopeless.
As we pray this prayer today, we remember Your command to "Be joyful always," from 1 Thessalonians 5:16. Show us how to find joy in this day and in these circumstances. If Paul can sustain it jailed and beaten, surely, we can take stock in the shreds of light that surround us today. Open our eyes to see what You have put before us. Open our eyes to see Jesus.
Thank You for the provision that is sustaining us at this moment and allowing us to read Your Truth and reach out to You in prayer. Bless every application we fill out to reflect honestly the person we are and the purpose You've called us to pursue. There is no unimportant job. Strip us of our specifications if need be, Lord. Humble our hearts and protect us from pride. Both the pride that threatens to steal our confidence and the pride that tempts us to think we are too good for certain circumstances. 
In this world, we will experience pain, hardship, suffering, and sadness. But if we look around where You have placed us, we will find encouragement in Your creation. We will find people that You have surrounded us with and things You have laid out for us to do. Help us to seek Your wisdom and guidance in Scripture daily. Through prayer, help us to strengthen our faith and rely on You more and more. Rally us, grow us, feed us, and strengthen us to make a difference for Your glory and Your Kingdom.
Success on earth does not always align with eternal progress. Help us fend off jealousy and envy for those who are richly blessed in this life materially – even regarding employment, education, and career. We may soon enjoy those blessings, too! You have given us life to live it and to enjoy it! Help us avoid comparing what Your definition of success looks like from person to person. Help us to embrace our journey, our days, our purpose, and Your provision. If we don't have it, chances are we don't need it. For Your Word says, "all." Praise You, Father, for caring for "all" of us. Bless us with a job, Lord. We want Your will in Your way, always.
In Jesus' Name,
Amen.
Meg writes about everyday life within the love of Christ on her blog, https://sunnyand80.org. She is a stay-at-home mom, freelance writer, blogger, and preparing to release her first book, "Friends with Everyone." She resides in Northern Ohio with her husband of eleven years, two daughters, and their Golden-doodle.
---
This article is part of our larger Prayers resource meant to inspire and encourage your prayer life when you face uncertain times. Visit our most popular prayers if you are wondering how to pray or what to pray. Remember, the Holy Spirit intercedes for us and God knows your heart even if you can't find the words to pray.
Prayer for Healing
Prayer for Strength
Prayer for Protection
Morning Prayers
Good Night Prayers
Now available is our new Daily Prayer devotional! An easy way to start your day with prayer; read today's prayer and sign up to receive it by email.
Photo Credit: Unsplash/Rawpixel