When You Struggle to Pray
Scott Slayton

ChristianHeadlines.com Contributor

Published

Jun 30, 2016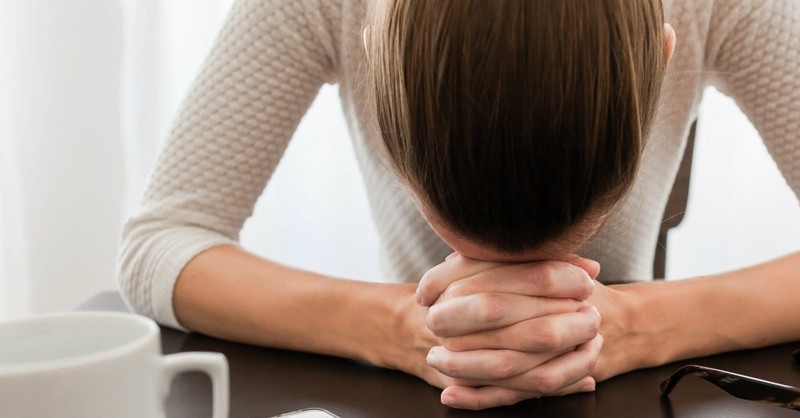 Every Christian knows the feeling. You know you need to pray, but the words don't come to you. Then you finally begin grunting out a few words, but God feels distant and you suspect your prayers are stopping at the ceiling. Then you feel guilty because you struggle to pray and it inhibits your prayers even further leading to a vicious cycle of guilt, shame, and confusion.
We don't have to be stuck in this position though because there are some basic truths we can remember when we struggle to pray.
Remember the Bible Gives You Encouragement to Pray
During the early years of my Christian life I approached my devotions as if Bible reading and prayer were two separate activities. Then I read Donald Whitney's Spiritual Disciplines for the Christian Life and he talked about how the discipline of meditation bridges the gap between prayer and study. Since God inspired the writing of Scripture, all of Scripture testifies to him and beckons us to come to him. If you struggle to pray, start reading in your Bible and ask yourself several basic questions that can lead to prayer. Is there something in this passage to thank God for? Does this passages name a sin I should confess? Am I struggling with a problem this passage addresses and need to ask for strength? Is there a command in this passage I need help to obey? Is there good news in this passage I am struggling to believe? This is not an exhaustive list of questions to ask, but they can lead into some serious and deliberate times of prayer.
Remember the Father Invites You to Pray
Everywhere we turn in our culture self-help gurus tell us to get rid of people in our lives whose problems weigh us down. Because so many people buy this advice we often go through great difficulties without someone walking beside us to bear our burdens. This phenomenon means we hear things in the Bible we don't hear anywhere else. "Be anxious for nothing, but in everything by prayer and supplication, let your requests be made known to God." "Cast all your anxieties on him, for he cares for you." While many other people do not want to be burdened with our problems, God invites you to bring them to him. He welcomes your cares and anxieties because he loves you. From now on, let every worry, fear, and anxiety prompt you to come to the Father in prayer.
Remember Jesus Represents You as You Pray
Many times our guilt and sense of unworthiness drive us away from prayer. The awareness of our sin and neglect of our walk with the Lord weighs us down and we feel hypocritical for coming to present our requests before him. Remember your position as a child of the King does not depend on your goodness or inherit worthiness. Jesus died for us to bring us back to God and represents his people before the Father. When you struggle to pray you should meditate on the death of Christ and how his sacrifice for you removes every barrier between you and the Father. This is the reason we pray "in Jesus' name." We draw near to God through him and because of him.
Remember the Spirit Helps You to Pray
Sometimes we come to pray and do not even know how to get started. Either we struggle for words or we are so weighed down that we cannot speak. In Romans 8 Paul speaks of this problem and gives us wonderful encouragement. "Likewise the Spirit helps us in our weakness. For we do not know what to pray for as we ought, but the Spirit himself intercedes for us with groanings too deep for words. And he who searches hearts knows what is the mind of the Spirit, because the Spirit intercedes for the saints according to the will of God." When you don't know what to pray, ask for the Spirit's help. He comes alongside you to empower you to pray and prays for you when the words won't come out.
Since the Father hears your prayers, the Son's death assures you will be heard, and the Spirit helps you, will you come to God in prayer today?
This article was originally published on ScottSlayton.net. Used with permission.
Scott Slayton serves as Lead Pastor at Chelsea Village Baptist Church in Chelsea, AL and writes at his personal blog One Degree to Another: scottslayton.net. He and Beth have been married since 2003 and have four children. You can follow him on Twitter: @scottslayton.
Publication date: June 30, 2016