7 Areas of Our Lives That Defeat "Father Time"
Chad Napier

Crosswalk.com Contributing Writer

2022

7 Sep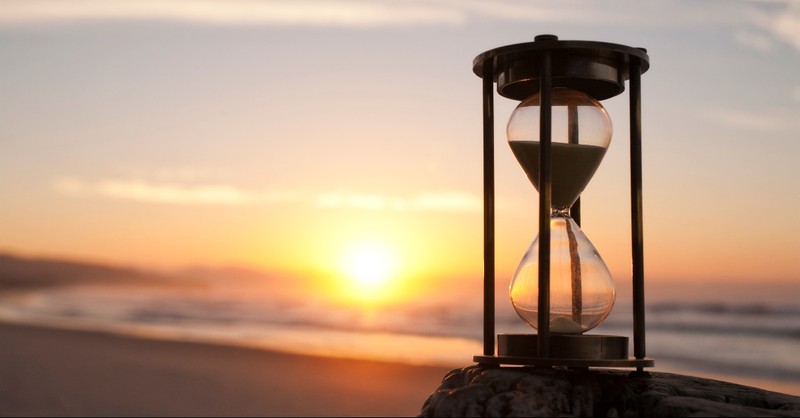 Our previous pastor faithfully served our church for over 30 years. He was dedicated to every facet of our church and had a great love for woodworking. The two became firmly connected every year about five months before Vacation Bible School began. He would spend hours and hours each year in his woodshop making pieces for the birdhouses that the children would complete during Bible School. Years before his death, his son shared with me the heartbreak he experienced watching the weary hands of his dad attempt to sand and cut pieces of wood down to the proper size and smoothness. What he was once capable of doing in his sleep became a slow and onerous process. I never will forget his son telling me the temptation he had to take the piece of wood out of his hands and do it for him to expedite the process. He caught himself and realized those same hands were patient with him during his childhood. We should make a conscious effort to look around at those within our church, within our family, and even ourselves. The hands are getting shakier, the grey is taking over the brown, and the wrinkles are more apparent. Many of us are not able to physically do what we once could. As Charles Barkley often recants when an athlete suddenly cannot perform after seasons of excellence, "Father Time is undefeated."
In Joshua 14:6-12, Caleb gave his farewell testimonial address to Joshua and the children of Judah at Gilgal. Decades earlier, Moses had sent spies from Kadeshbarnea into the "promised land" to "see the land, what it is; and the people that dwelleth therein, whether they be strong or weak, few or many." Numbers 13:16-18. Caleb and Joshua were the only two who believed the Lord would give Israel the victory over its enemies and inhabit the lands. Among those who were fearful, Caleb "stilled the people before Moses, and said, let us go up at once, and possess it; for we are well able to overcome it." The intense desire for obedience endured Caleb throughout his life as we look at the circumstances around his departure. As we grow older and as the face of our congregations change, what areas of our lives indeed defeat Father Time?
1. Enduring Strength of Our Testimony
Our voices and our hands may grow weak as we age, but our testimony should only get stronger. The longitudinal path of our lives is continually filled with benchmarks of God's faithfulness and His provision to us. These marks will be the births of healthy babies, healing after a time of sickness, a hand of guidance in a time of confusion, or those times when only we can see God "winking" at us. Young converts do not have this durational testimony. Caleb, at the age of 85, remembered when he was 40 years old and the magnitude of the Lord's message on his life. Caleb, despite the passage of 45 years, proclaimed in verse 11, "as yet I am as strong this day as I was in the day that Moses sent me: as my strength was then, even so is my strength now." These 45 years gave Caleb countless instances of God's grace upon him. He had given him health, strength, and victory.
2. God Is Still Faithful
The strength of our testimony and the great reliance in the name of the Lord leads us to know that He will continue to empower the work in His name and obedience irrespective of age. Caleb's demand to "give me this mountain" in Joshua 14:12 was founded upon his reliance that "the Lord will be with me, then I shall be able to drive them out, as the Lord said." His provisions and promises had not expired or withdrawn. David, in Psalm 105:8, recalled the great covenant given to Abraham and the chosen seed by writing, "He hath remembered his covenant forever, the word which he commanded to a thousand generations." The Lord has made an even greater promise with the new covenant prophetically referred to in Jeremiah 31:31-33. Jeremiah wrote that the Lord's new covenant would be better because He "will put [His] law in their inward parts, and write it in their hearts." The old covenant had no salvation power for internal transformation. Paul had this confidence in writing in Philippians 1:6, "that he which have begun a good work in you will perform it unto the day of Jesus Christ." He is not done with us, and He still has a plan for our life. There are still mountains for us to claim.
3. Desires Are Still Present
The blessings upon Caleb were the result of him "wholly following" the Lord. When no one else gave the people a chance after spying out the land, Caleb "wholly followed the Lord." Even though the "brethren that went up with [him] made the heart of the people melt," Caleb "wholly followed the Lord." Accordingly, Moses declared that the land inheritance for Caleb and his family was "because thou hast wholly followed the Lord." In writing to the young preacher, Paul in 1 Timothy 4:8 declared, "bodily exercise profiteth little: but godliness is profitable unto all things, having promise of the life that now is, and of that which is to come."
God was not telling Timothy that diet and exercise are not beneficial to our bodies. They, however, "profiteth little" because we all are growing older and on the path of dying. It is futile to try and cheat the process. The desire to be obedient unto the Lord by the guidance of the Holy Spirit does not have an age limit and is not conditioned upon our physical strength. Our spiritual health is dependent upon our obedience. Bible study, meditation, prayer, and worship are to be our diets and exercise throughout our Christian lives. Even in our years of earthly retirement, godliness, and "wholly following," the Lord is still profitable and is to be desired.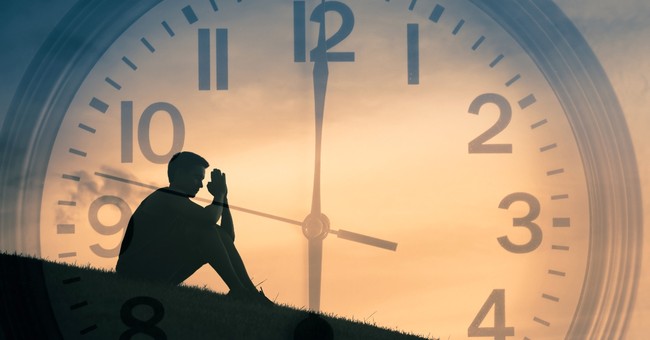 Photo Credit: ©iStock/Getty Images Plus/kieferpix
4. Strength to Survive
In verse 11, Caleb declares his strength sufficient for war. He not only has the confidence to go out in battle with the Lord, but still has the faith he can "come [back] in." The promise of a "return" is a large premise of our faith. Just as our Savior went out to battle death, hell, and the grave, His strength through the power of our Heavenly Father enabled Him to return and ascend to the throne in heaven in victory. The power to "come in" is a promised blessing for the Christian soldier as well. He gives us the power and opportunity to out to battle in a lost world to preach the gospel of the saving grace of Jesus Christ. Just as the apostles were martyred in the name of Christ, missionaries today risk their lives for His cause. The "come in" is not always the safe return to our homes from battle.
As Stephen was being stoned in Acts 7:55-60, he was filled with the Holy Ghost and "saw the glory of God, and Jesus standing on the right hand of God." This promise is our strength, and one day our "come in" will be the realization of abiding with the Heavenly Father in all His glory. This truth speaks to the provision, faithfulness, and mercy of our Lord.
5. Courage
Irrespective of our age or years of service unto the Lord, we should continue to have the desire to do more and serve Him even more boldly. We often speak of elderly men or women getting to the stage of life when they "lose their filter" and say whatever he or she thinks. We should desire to have this same boldness as we mature as believers. In verse 12, after noting his continued strength, Caleb demands, "now, therefore, give me this mountain, whereof the Lord spake in that day; for thou heardest in that day how the Anakims were there, and that the cities were great and fenced: if so be the Lord will be with me, then I shall be able to drive them out, as the Lord said." He had an intense desire for the completion of unfinished business. We are never retired from our work for the kingdom, irrespective of age or physical ability.
Joshua's beginning in 1:7 and near completion at 23:6 contained the direction to God's people to be "very courageous" in their obedience to the Lord. Courage is a necessary provision of the Holy Spirit. We should take great encouragement that the Lord never withdraws His presence as our strength. Certainly, "death is swallowed up in victory," and at that time, we will be able to declare, "O death, where is thy sting? O grave, where is thy victory?"
6. Importance to the Family
The evidence reflected by the spiritual strength of the matriarchs and patriarchs is vital to the spiritual health of our families. In 15:13-14, Caleb courageously drove the three sons of Anak out of Hebron. He then declared, "He that smiteth Kirjathsepher, and taketh it, to him I will give Achsah my daughter to wife." This spurred Othniel, the nephew of Caleb to act accordingly. Othniel was given Achsah, who then was given springs of water with her land allotment. Caleb's courage did not go unnoticed by his family. Further, in the book of Judges, we see that Othniel was faithful unto the Lord and became the first judge. Our families and our churches notice and take heed of our spiritual perseverance.
7. He Will Continually Provide
God does not merely provide His grace and mercy for the fulfillment of our salvation and let us "run out the clock" of our life. Caleb recognized his provision is continual. He understood that it was the Lord who kept him alive, and it is that same Lord who will give him possession over what He promised. Alexander Maclaren, in his commentary of Joshua, explained, "the present installment carries with it the pledge of the full discharge of the obligation, and he whose heart and hope is fixed with a forward look on the divine inheritance, may, as he looks backward over all the years, see clearly in them one unbroken mass of preserving providences." Caleb was bestowed both prolonged life and possession of the territory. Maclaren wrote, "The daily fulfillment of the one fed the fire of his faith in the ultimate accomplishment of the other."
Photo Credit: ©iStock/Getty Images Plus/travellinglight
---

Chad Napier is a believer in Christ, attorney at law, wannabe golfer, runner, dog lover, and writer. He enjoys serving his church as a deacon, Sunday School teacher, and fill-in preacher. You can find him on Facebook and Twitter. He and his wife Brandi reside in Tennessee with their canine son Alistair.
Related podcast:
The views and opinions expressed in this podcast are those of the speakers and do not necessarily reflect the views or positions of Salem Web Network and Salem Media Group.
Related video:
Check out these quotes for more Lewis in your life:
25 Inspiring C. S. Lewis Quotes that Shaped My Faith