How to 'Let Go and Let God' with Adult Children in Trouble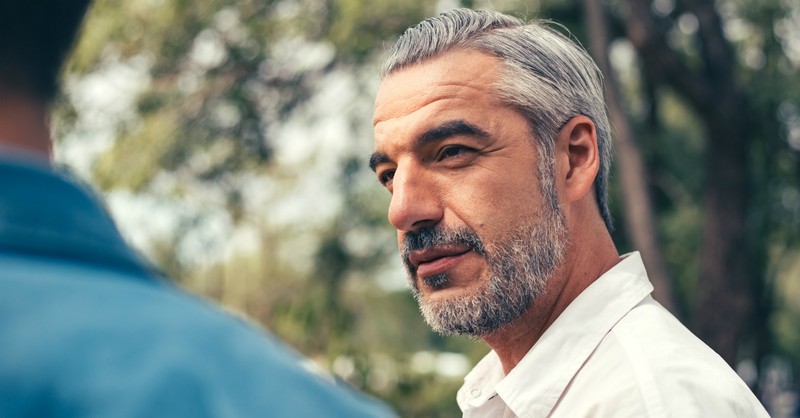 Whoever fears the Lord has a secure fortress, and for their children it will be a refuge. – Proverbs 14:26
Those of us who are parents know that the connection we share with our children doesn't end when they've grown. Our role ideally changes through the years, from provider and protector to advisor. We want to respect their independence while being near if they need us. Maintaining that balance can be challenging at the best of times, and even more so when an adult child is struggling.
I've always known that releasing my grown children into God's care is righteous and wise. But with my personality and tendency to over-mother, that can be hard to do. So I've often ended up praying for them, then continuing to worry, or trying to step in and fix things for them. That approach neither honors God nor truly helps my children, and it keeps me stuck in a place of fear.
So how do I reach the point of 'letting go and letting God' in a healthy way?
The key lies in firmly believing that He will show His goodness, power, and faithfulness in the lives of my kids. Then I can be confident that they are in the best of hands—far better than mine.
Here are six steps God has led me through in this important process:
1. Admitting My Struggle with Letting Go of My Children
When they were little, my kids looked to me to solve their problems, and it felt good to have the ability to do that for them. I was an authority figure for years, so that urge to step in and fix can rear its head again when I see them in distress as adults. The challenge in those times is to first admit that I want to take control, and then accept that it's not up to me to control anything in their lives now.
I need to recognize when thoughts like "I just want to help him. I want her to be happy. I know what's best for them," are leading me to try and take over. Changing my wording to: "I know God will help him. God wants to bring her joy. The Lord knows what's best for them," reminds me whose job it is to care for my adult children, and loosens my grip on them.
"It is better to take refuge in the Lord than to trust in humans." (Psalm 118:8)
2. Acknowledging God's Sovereignty
When my son and daughter were younger, I spent a lot of energy planning ahead. Anticipating, figuring out, and prepping for possible problems became part of my parenting strategy, and it is still a default setting when my kids are facing hardships. The test for me when that happens is to confess my desire to predict and understand everything, then to yield to God's authority.
I can retrain my mental routine by remembering that even if God's Ways seem mysterious to me sometimes, they are always good. My prayers can move from asking God to explain what He is doing to expressing awe for His grace. Speaking praises like, "Father, thank you that You have a plan for my children's lives. You know their deepest needs and how to bring something positive out of this struggle," assure me that my children are fully known and loved.
"Trust in the Lord with all your heart and lean not on your own understanding; in all your ways submit to him, and he will make your paths straight." (Proverbs 3:5-6)
3. Allowing My Children the Freedom to Make Their Own Choices
During my kids' childhoods, I did my best to make good decisions for them about everything. My techniques for weighing possibilities and options usually worked well then, and I'm prone to offer it again when they need help. But part of my new mindset is to view my children as adults, and to let them (not me) be responsible for their lives.
One way to adjust my path is to stop saying, "I know what they should do," to them, to myself, or to God, and to instead lift them up to the One who truly is all-knowing. As I ask, "Lord, please help my child grow in wisdom, and protect him as he experiences the consequences of his choices," I feel a sense of hope, and more peace about handing them to God.
"Love does not delight in evil but rejoices with the truth. It always protects, always trusts, always hopes, always perseveres." (1 Corinthians 13:6-7)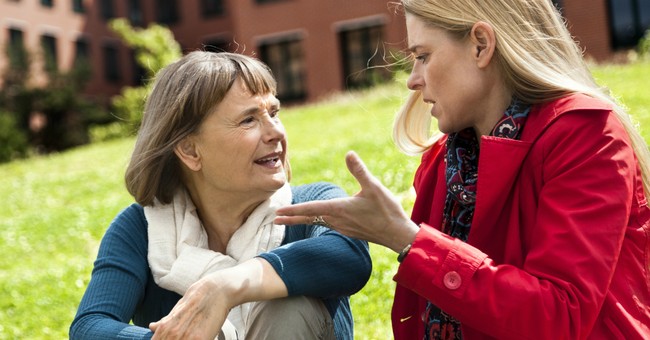 Photo Credit: ©GettyImages/Eldad Carin
4. Accepting the New Role God Has for Me
As a mother of young children and teens, I got used to being actively involved with their lives. Keeping my schedule free in case they needed me was normal, so when my children are burdened now I'm ready to clear my day for them again.
The better thing to do is to start focusing less on serving my kids in person, and more on serving God.
It's important for me to see that God wants me to be there for my kids, but not in such a hands-on way. He calls me to be a prayer warrior for them all the time, and to be an advisor when they ask for it. Requests for them like, "Father God, draw my child closer to You through this trial, and help them learn more about You," become an invitation for God to step in and do more than I ever could.
"Commit your way to the Lord; trust in him and he will do this: He will make your righteous reward shine like the dawn…" (Psalm 37:5-6)
5. Using the Powerful Weapon of Prayer
Some people view prayer as a kind of back-up, what to do when they don't know what else to do. But the truth is, prayer is the most powerful weapon we have to use on behalf of our children.
We know "that if we ask anything according to his will, he hears us." (1 John 5:14) Our prayers lead to even greater trust in the Lord: "And the peace of God, which transcends all understanding, will guard your hearts and your minds in Christ Jesus." (Philippians 4:6-7)
In those moments when we feel lost, we can still stand by our children in this special way.
"We do not know what we ought to pray for, but the Spirit himself intercedes for us through wordless groans." (Romans 8:26)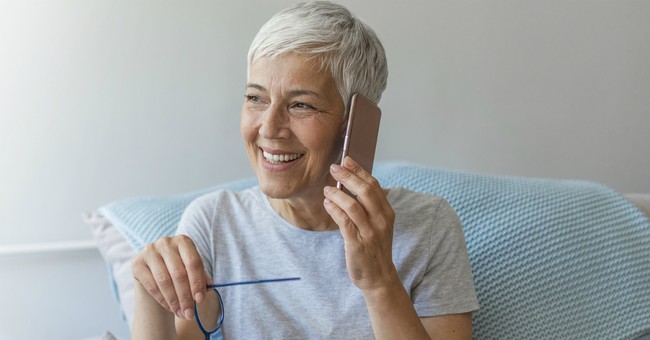 Photo Credit: ©GettyImages/dragana991
6. Taking Care of Ourselves
Even when we've given our kids over to God's care, walking with them through trouble can leave us depleted. Setting aside even just a few minutes a day with the Lord can recharge our emotional and spiritual batteries. This short list will hopefully spark more ideas.
Share your feelings: expressing any sadness, anger, or fear to Him.
Keep your worship life strong: celebrating God and giving Him glory.
Read Scriptures about God's goodness: finding encouragement in His Word.
Carve out quiet time: pursuing God's presence.
For me, the bottom line is this: now that my kids have grown up, it's time for me to do some growing, too. God has been waiting for me to entrust my children to Him, and doing that has called for self-awareness, honesty, and a willingness to be changed. Not an easy task, but I know that releasing my children to Him has made me a better parent. And I pray you will feel God's goodness in this season, too.
Photo Credit: ©GettyImages/Winnie Vinzence
---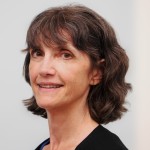 Heather Adams is an author, speaker, and singer living in Connecticut. Heather's passion is to equip and encourage believers to seek more of God's truth and to experience more of His joy each day. Her book, Bow Down: The Heart of a True Worshipper is a practical, 30-day devotional about worship based on the writings of King David. Heather's blog, Worship Walk Ministries, offers weekly Scripture passages and insights to ponder. A native New Englander, Heather is settling into her home in the South, trying out local foods and watching for the alligators that live nearby! You can connect with her on her website: heatheradamsworshipwalk.com