How to Love Life in Your 60s and Beyond
Michael Black

Author

2022

16 Feb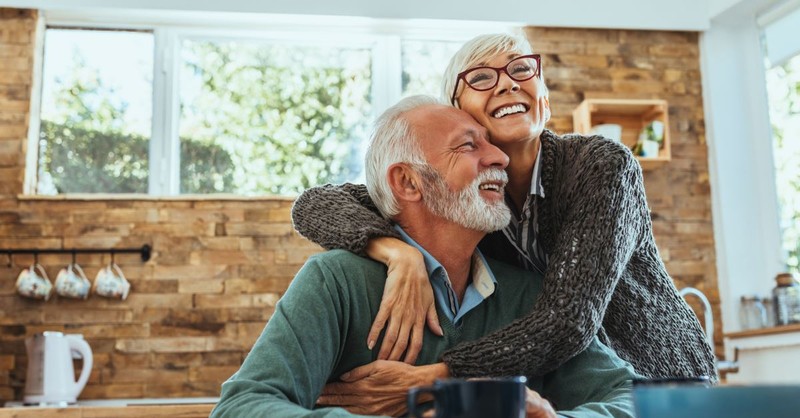 Congratulations. You made it. You are sixty years old. Or older. It's a new season.
You're retired or about to retire. Children, if you have them, are probably grown and out of your house. Maybe you're crossing items off your bucket list finally. Maybe you are living off the fruits of decades of hard work.
Or, maybe health issues are showing up. If not in you, then in your friends or family. Or maybe you aren't one of the "lucky" ones with the money to eat well, travel well, live well. Or maybe you suffer from sadness or depression. And even if you are healthy and prosperous enough now, all you have to do is live long enough, and suffering will still find you.
You could turn to the many books – Christian and non-Christian – telling you to enjoy life through exercise, sex after 60, new hobbies, new causes, eating well, and traveling as a senior. All of them presume that happiness is found in health, activity, prosperity, and friends.
That kind of happiness can be had whether you are a Christian or not, but it's fleeting.
How does the Christian, 60 or older, find lasting happiness?
Is there a secret to happiness as you move into this season of life? Indeed. But it may not be the one you think.
Let me suggest that there is a different way than the world's way.
If you want to be happy in a life-sustaining, love-infused way that carries you through death itself, don't just plunge into senior life like anyone else.
Try looking at life like my favorite character in the Bible: Caleb. A slave for 40 years in Egypt, Caleb is with the Israelites when the Lord frees them through Moses.
He then spends another 40 years as a nomad, kept from entering the Promised Land because of the Israelite's fear of the fierce Canaanites and the Israelites' lack of trust in God to defeat them.
For five years after he enters the Promised Land, Caleb is still battling for the land. But he demands his God-promised inheritance:
"…I am this day eighty-five years old. I am still as strong today as I was in the day that Moses sent me; my strength now is as my strength was then, for war and for going and coming (emphasis added). So now give me this hill country of which the Lord spoke on that day...It may be that the Lord will be with me, and I shall drive them out just as the Lord said." Joshua 14:10-12
What an astounding declaration! What inspires me is Caleb's strength of purpose. This isn't the declaration of a man worn out by life. It isn't resigned or retired. It isn't about how to rest and relax in his final years. This man isn't done.
Caleb is saying, "I am as zealous to take possession of what God promised me 45 years ago! I haven't lost sight of my inheritance. I haven't forgotten what I saw. And tasted. It compels me as much today as it did then. Give me what is mine. I was passionate to take it 45 years ago. I am passionate to take it today. Let's see what the Lord will do with that."
What does this focus have to do with our happiness?
For 45 years, Caleb had a consuming goal: obtaining his treasure, the land he had seen and its fruit he had tasted. His treasure was all that mattered, even at 85.
Jesus said, your treasure is where your heart is (Matthew 6:21). It is the source of your happiness. You are happiest when you have your treasure.
Two questions you need to ask yourself are:
1) What has God promised me; and,
2) What is my treasure?
Can you take a serious look at your life right now? Because that will tell you what the source of your happiness (or unhappiness) is now and what it could be until you die. And if what you see is anything other than Jesus, your happiness will be fleeting.
As you consider the focus of your days, does Christ's love still compel you? Are you increasingly in love with Him? Are you ever more astonished at how high and how wide and how deep is the love God has for you?
How can you adjust your heart to this new old life?
Understanding God's infinite, all-powerful love and forgiveness is the key to real happiness. Being happy as a Christian in this season of life requires remembering your first love and living this new season in that love. Here are 5 suggestions that may help re-focus you:
1. Be honest about your true treasure.
Before you say, "Of course, Jesus is my treasure," take the time to honestly examine your life. What makes you happy? What do you think you need to be happy?
Answer those questions by looking at what you spend your time and your money on, and what you dream and think about. Is Jesus in that mix? How does your love, or lack of love for Jesus, show up in the rest of your life?
Knowing your true treasure, Jesus, and what you've let become your treasure, let's begin the hard heart work of change; of learning to love Jesus above all else. How do you fall in love with Jesus all over again or deepen your love for Him?
2. Take time to read and think more about Jesus.
A shallow knowledge of Jesus isn't enough to sustain Him as your soul's treasure. Study Him as you couldn't when you were building your career or raising a family. Enjoy being a student of your treasure. Make studying Jesus a regular diet for your heart and mind.
Read books like The Cross of Christ by John Stott and Seeing and Savoring Jesus Christ by Tim Keller. Listen to sermons on the person of Christ by R. C. Sproul and others.
3. Make God's love and sovereignty like the air you breathe.
A parent's love for their child, as wonderful as it may be, cannot compare to the love God has for all of us. He sent his son to die for us because he loved us. But even more, He adopted us as His children. "See what great love the Father has lavished on us, that we should be called the children of God. And that is what we are." (1 John 3:1)
God doesn't want you to just be aware of his love for you. He wants us to be awash in His love for you. In this season of life, take the time to let the love of God and his delight in you wash over you and sink into you so it becomes your treasure and the source of your happiness.
But there is more: The Lord is sovereign. He controls countless stars. He controls everything that happens in this world and your life. The sovereignty of God is a great comfort in this season of life. Nothing touches you without passing through His loving hands. If you are prosperous, it was the sovereignty of God. Are you suffering? God is permitting it for a reason. Your birth and your death are in His hands, and every minute in between. The world and this life may seem out of control and getting worse, but they are completely under His control, and fulfilling His purpose.
Knowing our loving God is in control is the source of peace and security, which is the foundation of happiness. Let His love and sovereignty permeate your being like the air you breathe. Minute by minute. Day by day. Let the loving security of His control bring you lasting happiness.
4. Don't retire, retool.
There is no biblical concept of retirement, of not working. Think of the opportunities if your work retirement is not the end of fruitfulness. Biblical examples, like Caleb or Paul, are older believers living as servants of the Lord until they die.
If you are retired, are you using the skills and talents you developed over a lifetime of work to serve others? What needs in your church can you meet? When I retired from full-time work, I volunteered in our church's English as a Second Language (ESL) program. I discovered I loved teaching English to immigrants trying to make a life here in the United States. Because I spent years as a project manager, I also took over the program's administration and enjoyed that, too. It is soul-satisfying and God-glorifying to use our talents.
If your health is declining and you can't serve the way you used to, did you know that prayer is a noble vocation? If you can no longer do physical service, keep praying (or start praying!) Keep a list, mark your calendar. Let others know you are listening to them and remembering to pray for them. Never minimize the importance of being a servant of prayer or the deep gratitude people have for prayers.
If Jesus is your treasure, you will be like him, a loving servant to the end. The joy of serving Him and not retiring our talents is a source of great happiness.
5. Think about heaven. A lot.
Want to be happy in this life? Think about the life to come. Think more about heaven. A lot more. Jonathan Edwards is famous for his sermon about sinners in the hands of an angry God. But listen to this quote about Edwards:
"Edwards did know his hell, but he knew his heaven even better. Anyone who could say that he spoke little of heaven would have amused the people of Northampton who heard hundreds of sermons (emphasis added) referring to this celestial theme, many of them exclusively. (John Gerstner, Jonathan Edwards on Heaven and Hell, Soli Deo Gloria Publications, 1998 p. 9.)
When our children were small, we would go to Cape May, New Jersey, for a week at the beach. The family planned for it and talked about it all summer. There was always the anticipation and preparation of where we were going.
Very few of us do that with heaven, which is quite odd, when you think of it. Shouldn't we be thinking often about the greatest, most wonderful adventure of all?
Edwards gave his church hundreds of sermons that referenced heaven. Hundreds! How many have you heard? I've heard less than a dozen so I began to study heaven. Ask your pastor to consider a series on heaven. Find good books that provoke your thinking about heaven like Randy Alcorn's Heaven.
Being happy in this life as a Christian includes an expectant, joyful, and robust anticipation of what's next; of heaven. The same excitement we have preparing for an adventure or vacation is how we should get ready for heaven. Only more so. Because we aren't going to heaven for a vacation, we're going home, to Him, forever.
---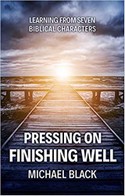 Michael Black has been married over 40 years, has four children, two more by marriage, four grandchildren, and Flannery the dog. A Georgetown University graduate, he worked for the IRS, his church as a pastor and administrator, then as an IT manager. He currently teaches English as a Second Language. He and his wife, Margaret, live in the Washington, DC area. He is the author of Pressing On, Finishing Well.
Photo Credit: ©GettyImages/bernardbodo