5 Reasons Looking Back Is So Empowering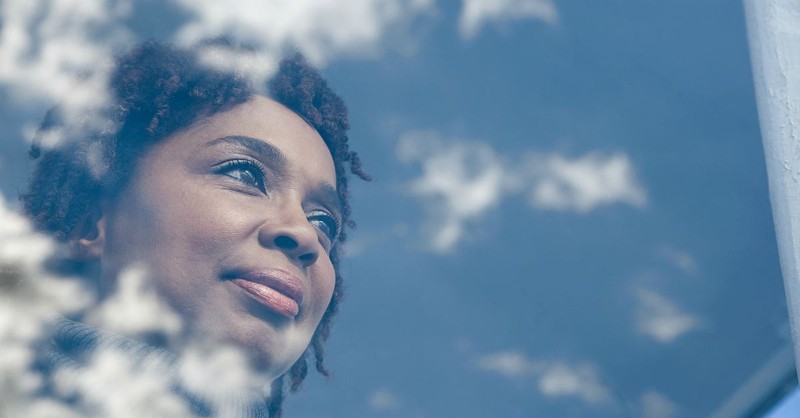 Optimists don't believe in looking back. They say, forget about yesterday, march forward. Live in the present and embrace all the happy moments.
Sweet memories and raw emotions line the pages of my journals to reveal glimpses of my soul. Not all the stories are happy, but I'm not sad reflecting. Mining personal experiences can lead to hidden treasures that help us become better versions of ourselves today. And we owe it to ourselves and those around us to do the work necessary to become those better versions.
Here are five reasons why looking back can help us move forward in a better direction tomorrow.
1. Looking Back Prepares Us for the Future
Who would have known that it takes an arsenal of emotional and intellectual tools to navigate through life? Each experience makes us stronger and wiser for the next step. By looking back, we often face ourselves head-on as we own who we are and what we've done in life or failed to do.
Sometimes, we must admit mistakes and make a shift in perspective. Or, maybe, God has decided that our experience will spawn growth, and it's just part of the process. All gifts from God are good, so yes, as much as it hurts, it will be a good thing. Even bad things have silver linings.
When we arrive prepared with a true picture of our past, we can move forward with a sense of purpose. We can adjust our course now that we know where we've been. Life prepares us to grow into who we are.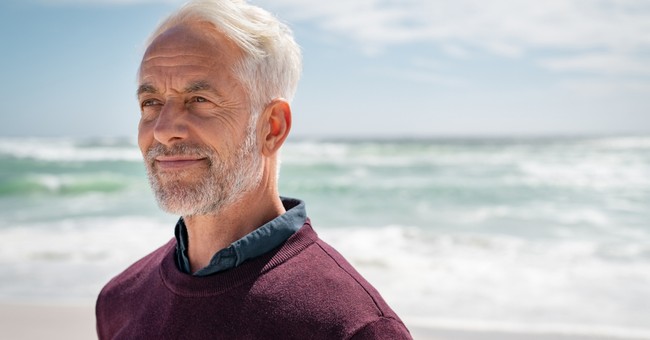 Photo Credit: ©GettyImages/Ridofranz
2. Looking Back Improves Our Performance
People say, you can plan too much in a year and not enough in 10 years. I'm guilty. My days and weeks are often bulging like a muffin top on their best day. Not until I kept a time log did I discover I was a major time waster. I had to change my productivity plan. Now, when I access my past efforts, I focus on the truth.
It's important to learn from the past, but don't wallow in it. Refuse to beat yourself up. Comparison is on a stealth mission to destroy you. Celebrate success. What might not be an achievement to one, may be a rooftop shout out for you. If you don't look at your past efforts, you may miss what you're doing and fail to see what God is doing in you.
During the COVID-19 pandemic, I wallowed in quarantine. I mourned lost days, and regularly attended a pity party for one. Then, I made a list of everything I had done. I realized the quarantine had allowed me to do things I rarely had time for. I spent time writing, reading books, watched webinars, and did Bible studies.
It also helped me to see I was being too hard on myself. My quarantine efforts counted. The trick is to be honest with yourself and admit when effort counts and when it doesn't.
3. Looking Back Strengthens Us to Endure Challenges
How often have you said, "If only I knew, I could have done that differently?"
No. You could not. And, you weren't supposed to. Everything looks different in retrospect. Had you seen everything perfectly the first time, there would have been no room to expand your thinking. Obstacles may be difficult, but they are always steppingstones. Seeing that makes us better equipped to respond rather than react to challenges.
I remember a job I took on as a copywriter. The job didn't end well. It was way outside my expertise though I didn't see that. That devastating obstacle, and blow to my ego, was crushing. But it wasn't long before I was writing again. And, like a floodlight, it charted me on a career path that led to writing four books. But the skills I learned from that job were invaluable and I still use them every day.
You will always have obstacles, but it's how you use them that matters. Given a chance, all obstacles grow up to be ladders.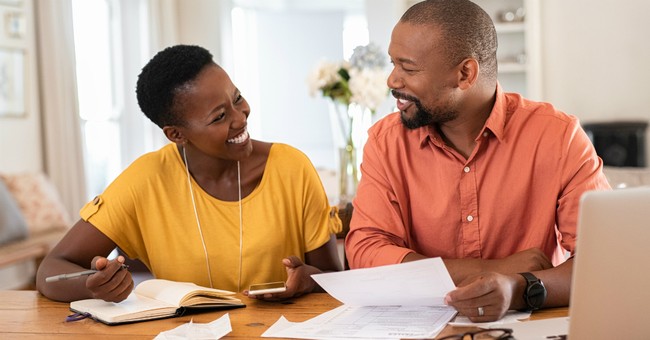 Photo Credit: ©GettyImages/Ridofranz
4. Looking Back Stimulates Our Awareness
As we reminisce over the past, we become more aware of ourselves and others. Our strengths and weaknesses are evident, and we learn about our preferences. History proves to be a tool that allows us to navigate emotionally and intellectually. The past shapes us to become who we are, today.
It's clear now, but it wasn't then, that God prepared me for creative work. The Lord planted that seed in my heart 30 years ago when He positioned me to create newsletters for my daughter's Girl Scout troop. It was a primitive venture, but the concept of creative direction, design, editing, and placement was all birthed in the first newsletter I created—using a manual typewriter, scissors, clip art, and lots of transparent tape!
Since then, I've mastered more complex systems, but I am aware of 1) how my creative abilities have been an intricate part of each job, and 2) clues to how God uniquely designed me for His purpose.
5. Looking Back Unites Us
No two journeys are the same, but the seeds of doubt, fear, and worry affect us all. Challenge sends us to a remote island where we believe no one can understand what we're facing. Sometimes, we think we are the first to have felt this way or experienced this thing. But we are one of many on each island. Everyone goes through something; and many people have gone through what you're going through right now.
Looking back, often we find others who have endured our challenges. We learn from them. We gain courage from their faith, which ignites ours. Bold steps of courage move us forward.
Above all, we see that—just like God was there for Abraham, Isaac, and Jacob—His hand is woven in each mile of our journey.
Photo Credit: ©GettyImages/xixinx
---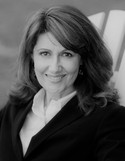 Diana LéGere is a Christian writer whose passion is to share her faith and life experience through her words and help other women do the same. She is the author of four books, most recent, Celebrations of Praise: 365 Ways to Fill Each Day with Meaningful Moments and the memoir journal, Ripples: A Memoir of Reflection.You can learn more about Diana and her books by visiting her website at https:www.womenofwordsrva.com.