5 Ways to Find God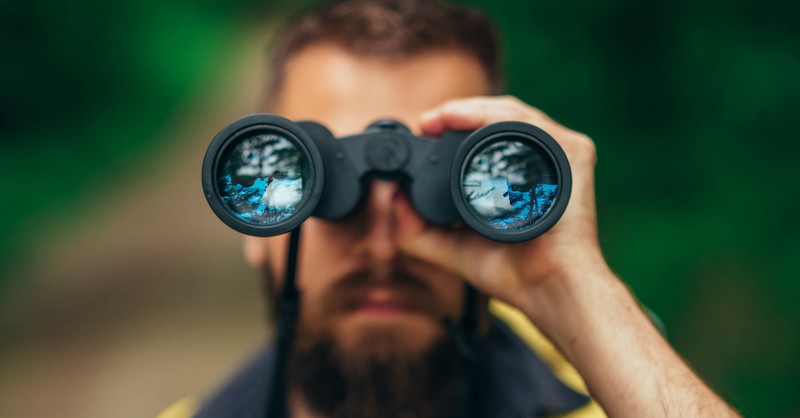 Hide and Seek was a favorite game of our children when they were little. However, there was one small problem - our daughter, Danna. No one wanted Danna on their team - for an excellent reason. Danna was lousy at playing Hide and Seek. Danna did not like the seeking part of the game. She wandered around, half-heartedly looking in places no one would hide - places like the oven and the refrigerator - you get the idea. When everyone was found, Danna was ready to play.
Another problem. Danna always hid in the same place, the bottom of our pantry. But, once the game started, Danna immediately began calling out, "I'm in here! I'm in here!" Danna may not have liked the seeking part of Hide and Seek, but she loved to be found.
We often play the same game with God. We half-heartedly seek Him, but the good news is that God loves to be found. This truth is beautifully illustrated by a woman found in Luke.
Luke 7:36-39;50 "Now one of the Pharisees invited Jesus to have dinner with him, so he went to the Pharisee's house and reclined at the table. When a woman who had lived a sinful life in that town learned that Jesus was eating at the Pharisee's house, she brought an alabaster jar of perfume, and as she stood behind him at his feet weeping, she began to wet his feet with her tears. Then she wiped them with her hair, kissed them, and poured perfume on them.
When the Pharisee who had invited Jesus witnessed the woman's act of submission, he said to himself, 'If this man were a prophet, he would know who is touching him and what kind of woman she is--that she is a sinner.' Jesus said to the woman, 'Your faith has saved you; go in peace.'"
How can we find God and experience true joy? We come to him with a "yes" in our hearts.
1. Come with a Seeking Heart
Luke 7:36 "Now one of the Pharisees invited Jesus to have dinner with him, so he went to the Pharisee's house and reclined at the table."
Jesus was the big news in town, the topic of every conversation. He had healed a leper, made a blind man see, and even raised the son of a widow right out of his coffin. So you can see why Jesus was so popular.
Simon was the arrogant Pharisee who invited Jesus to his home. Jesus knew why Simon had invited him, but he went, knowing he would have the opportunity to minister to the Pharisees. Jesus also went, knowing this woman would be there, seeking him. Jesus loves a seeking heart, no matter how broken or dirty that heart may be.
I heard an old story from India about a young man diligently looking for God. Finally, he went to a wise man known for his strong relationship with God. "Can you help me find God?" he asked the old man. The sage took him to a river where they waded into deep water without a word. The older man suddenly stopped, grabbed the young man by his neck, and shoved his head under the water, holding it there for a few seconds. The young man finally broke free and came out of the water, sputtering and furious! "Why does that have to do with finding God?" he yelled at the sage.
"What did you want more than anything else when you were under the water?' The young man responded, 'Air, of course!' The sage smiled and said, 'When you want God as much as you wanted air, you will find him.'"
Come with a seeking heart.
2. Come with an Honest Heart
Luke 7:37 "When a woman who had lived a sinful life in that town learned that Jesus was eating at the Pharisee's house."
This sinful woman came to dinner for one reason - she heard Jesus would be there, and she was desperately seeking him. It's important to understand that this woman was a prostitute. Usually, Simon would never have allowed that kind of woman in his home. But when a Rabbi was invited to someone's house, others could stop by and listen to the conversation. So, the sinful woman came, knowing everyone at the party would recognize her and judge her. Pride no longer mattered. It was swallowed up by her desire to meet Jesus. Still, she came just like she was, with an honest heart, and Jesus met her. We must first face and deal with our sin to find true joy.
Proverbs 28:13 "If you hide your sins, you will not succeed. If you confess and reject them, you will receive mercy."
God sent Jonah to Nineveh to tell them they had 40 days before Nineveh would be destroyed. But Jonah didn't want to go! The Ninevites were terrorists who had murdered Jonah's parents. But Jonah went. When the King of Nineveh heard Jonah's message, he vacated his throne, took off his royal robes, covered himself with sackcloth, and sat down in the dust. The king urged his people to give up their evil ways, repent their sins, and cry out to God. When God saw how they repented, he forgave them and saved them.
Fast-forward thousands of years. Our daughter has two little boys. Justus, her oldest son, has a special call from God on his life. He has a pure heart that fiercely loves God. Justus has a little brother, Hudson, who is called to test that fierce love of God Justus has. One night, Hudson was throwing a fit. Our son-in-law had just gotten home from work and was tired. Likewise, Danna was exhausted from dealing with Hudson all day long. Justus was tired after a long day at school.
Consequently, things got heated. Finally, Justus said, "Now everybody just needs to calm down. Mom and Dad, you need to take a few deep breaths." Justus then turned to his brother, "And Hudson, you need to remember what almost happened to the Ninevites."
We all need to remember what almost happened to the Ninevites and deal with our sins.
Psalm 11: 7 "The LORD does what is right, and he loves justice, so honest people will see his face."
To find God and experience absolute joy, we must come with an honest heart.
3. Come with Total Abandon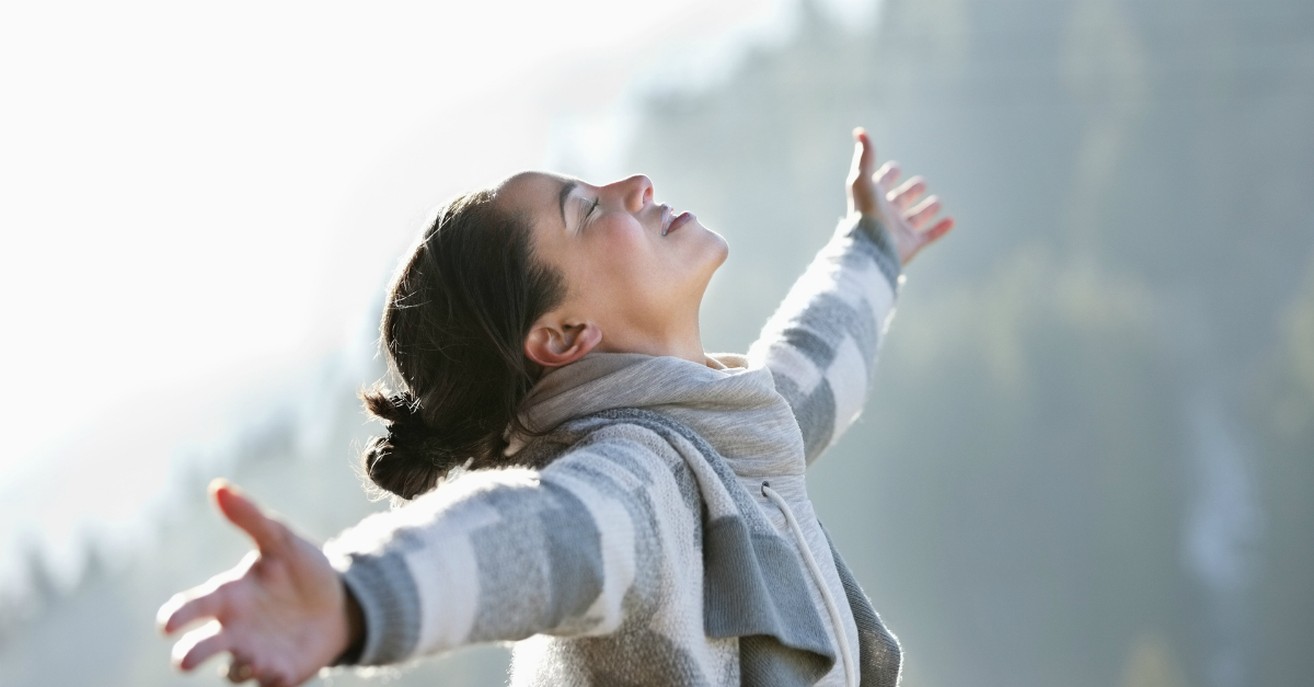 Photo credit: ©GettyImages/Tom Merton
Luke 7: 37b "She brought an alabaster jar of perfume."
Alabaster was a soft stone imported from Egypt into Palestine. Alabaster jars were popular for storing perfume and ointments. However, the jars were of little value. It was the substance hidden inside that was precious. The perfume she brought to Jesus was her most prized possession. It was expensive but necessary in her line of work. She paid for the perfume with the money she earned as a prostitute. This sinful woman could have put a small amount of perfume on the feet of Jesus, and it would have been a great financial sacrifice. But she brought it all, and she gave it all. She came in total abandon.
"Abandon" literally means "without hindrance and total relinquishment."
This woman ignored the ugly whispers and judgmental stares. Why? I believe she was tired - tired of the emptiness and sin - tired of being used - tired of feeling unwanted and unloved. She was desperate. I know that feeling. I was tired of running the race for the wrong audience. Joy was a distant memory. But God loved me enough to close the door, shut off the lights, and say, "That's enough, child." And for the first time in my life, I abandoned myself to God alone.
Matthew 22:37 "Jesus said," 'Love the Lord your God with all your heart, all your soul, and all your mind.'"
"Heart" literally means "thought and emotion."
"Soul" literally means "life or whole person."
"Mind" literally means "understanding."
When we come to Him in total abandonment, we will find God.
4. Come with a Broken Heart
Luke 7:38 "As she stood behind him at his feet weeping, she began to wet his feet with her tears. Then she wiped them with her hair, kissed them and poured perfume on them."
Forgiveness is our greatest need and God's highest work. Notice that this broken woman stood behind Jesus, unable to face Him. Every sinful act of her past shattered her heart, and she wept. Then, as tears of repentance and joy spilled down her face, she fell at the feet of Jesus. I think it was the first real prayer of her life.
She let her hair down and began to dry the feet of Jesus. The social custom of the day demanded that women keep their hair bound up. To let it down would be considered a brazen act, even grounds for divorce. She didn't care! Notice that Jesus didn't move away from her. He didn't rebuke her or try to stop her. Instead, Jesus received her humble act as an acceptable gift of a broken heart. He looked past her sin and saw her broken heart crying for forgiveness.
Luke 7:48 "Then Jesus said to her, 'Your sins are forgiven.'"
The verb "forgiven" tense indicates that this forgiveness of sin was completed in the past, continues through the present, and keeps working in the future. Therefore, the forgiveness of God is complete and eternal.
5. Come in Simple Faith
Luke 7:50 "Jesus said to the woman, 'Your faith has saved you.'"
We all have faith. We go to a doctor we've never met. The doctor writes a prescription we can't read. The pharmacist gives us a bottle of pills about which we know nothing. And we take them - all in faith. Faith is accepting God's gift of grace and making it our own. Jesus accepted the sinful woman's gifts because they were evidence of her faith.
James 2:14 "Dear brothers and sisters, what's the use of saying you have faith if you don't prove it by your actions? That kind of faith can't save anyone."
James is telling us that genuine faith will always produce good works. We are not saved by faith plus works. We are saved by faith that leads to good works.
When Danna was in Kindergarten, she had a very creative science teacher. I picked a very excited Danna up from school one day. She thrust her hand in front of my face and said, "You are not going to believe what I have, Mom!" All I saw was a wadded-up tissue holding several mismatched and broken seeds.
"What are you going to do with those seeds?" Danna responded, "I'm going to plant them, and they're going to grow." Right! When we got home, Danna grabbed a Dixie cup and filled it with dirt from our front flower bed – the bed where nothing would grow – the bed I had filled with rocks. Danna then headed for the kitchen, informing me that the seeds needed water. Placing the cup under the faucet, Danna turned it on full blast. Seeds and dirt spilled out of the cup. Danna then headed to the screened-in porch so her seeds could get sun. Really? She walked by me with a "don't even say a word" glare.
I forgot about the seeds until one day when I was preparing dinner. Standing at the kitchen sink peeling potatoes, I glanced up and saw her cup - filled with green sprouts! Potatoes and the peeler flew everywhere as I raced to Danna's room to give her the good news. "Danna, your seeds are growing!" She smiled and calmly said, "I know, Mom. I prayed for them, so I knew they would grow." And there you have it! The definition of faith from the lips of a child. He will fill our lives with joy when we come to Jesus in faith. Today, come with a seeking heart, an honest heart, a broken heart, and a submitted heart.
Shh! Listen! Can you hear Him calling your name?
Photo credit: ©GettyImages/zamrznutitonovi
Mary Southerland is also the Co-founder of Girlfriends in God, a conference and devotion ministry for women. Mary's books include, Hope in the Midst of Depression, Sandpaper People, Escaping the Stress Trap, Experiencing God's Power in Your Ministry, 10-Day Trust Adventure, You Make Me So Angry, How to Study the Bible, Fit for Life, Joy for the Journey, and Life Is So Daily. Mary relishes her ministry as a wife, a mother to their two children, Jered and Danna, and Mimi to her six grandchildren – Jaydan, Lelia, Justus, Hudson, Mo, and Nori.
LISTEN: Being Complete in Jesus (Understanding Matthew 5:21-48)
Hearing Jesus is a devotional journey through the gospels, where we explore the teachings of Jesus chapter by chapter. If you're seeking to live a life that reflects God's, this podcast is for you.
The views and opinions expressed in this podcast are those of the speakers and do not necessarily reflect the views or positions of Salem Web Network and Salem Media Group.
WATCH: 10 Sins Christians Downplay (and Why They're So Destructive)
Stock Footage & Music Courtesy of Soundstripe.com Thumbnail by Getty Images