10 Apps to Grab for Your New Smartphone or Tablet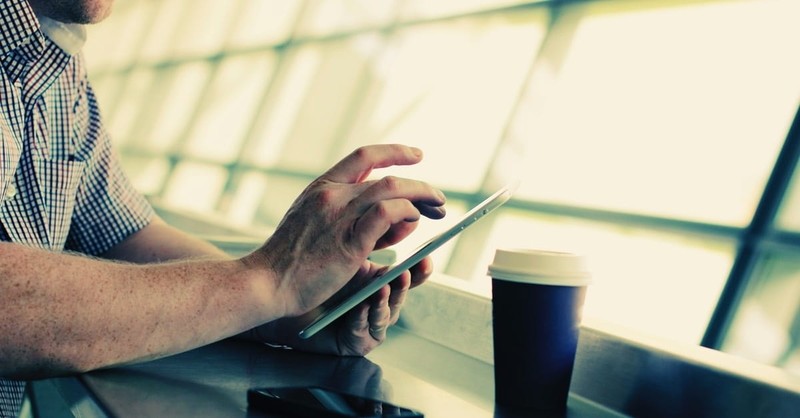 By this point, you've probably seen them. They all look so shiny and fantastic and the best ever. They all want a place on your home screen, to shoulder their way into your precious real estate. And there are millions of them in the app store, more than you could ever scroll through—even with all your time off.
You've got the phone or tablet, but what apps should a Christian grab on that brand new, productivity-enhancing, certainly-not-a-toy computing device? Here are some you may want to consider. They can help you round up your crazy family, get you into God's Word, and protect you from the less-than-savory stuff on the interwebs. (We already assume that you've grabbed the Crosswalk app, of course.)
Evernote
The granddaddy of productivity apps, Evernote (iOS | Android) is still the king of the hill. You can use it to keep track of notes, ideas, business cards, contacts, best-selling manuscripts—pretty much whatever you can type, record, or take a picture of. It will definitely justify that "this is not a toy" vibe you're going for.
Price: Free, but you can upgrade for more features
Also consider: Microsoft OneNote
Bible Study Tools App
I really love this site (being the editor may have something to do with that), and the Bible Study Tools app (iOS) makes it a snap to study the Bible no matter where you are. Sign up for a reading plan to get your daily dose, jump into a commentary on Scripture, or just pull up your favorite verses. It's a Bible study library in your pocket—for free. (Bonus: Expect some great new features and an Android version soon.)
Cost: Free
Also consider: a real Bible
Dropbox
You could say that Dropbox (iOS | Android) is like the floppy of today (for those of you old enough to remember that word—and bonus points if you've ever seen a floppy that really is floppy). This ubiquitous app securely saves everything for you and gives you access from your other computers, tablets, phones, or Internet devices. You can also view pics, edit documents, and more without opening anything else.
Cost: Free for 2 GB of space, $9.99/month for 1 TB
Also consider: Box, iCloud, Google Drive
X3Watch
Christians face temptations from pretty much everywhere when it comes to surfing the Internet. Porn providers are all up in our faces, and personal devices like phones and tablets make it easy to tap on over. X3Watch blocks the content in real time that you don't need to see and sends reports to accountability partners. It works with your phone, tablet, or computer.
Cost: Free for basic filtering, $6.99/month or $64.99/year for full features
Also consider: Covenant Eyes
Pray with Me
It's a pretty incredible thing when dozens of people all over the world pray with you. And that's just what Pray with Me (iOS | Android) does. Once you add your prayer request, people can tap to let you know they're praying with you (and you can pray with them). You can even add a post anonymously if you prefer.
Cost: Free
Also consider: Facebook
OnePlace
OnePlace has long been the web's go-to source for sermons, online radio broadcasts, and other streaming media for Christians. The app (iOS | Android) crams all that goodness into a single tap on your home screen. It's kind of like calling Pastor Greg Laurie and hearing him preach an inspiring message—only you can pause… and you don't have to worry about stalking laws.
Cost: Free
Also consider: LightSource
Kindle
I'm a bookworm. You give me a gift card, and I'll probably end up buying a commentary or Bible or novel. With the Kindle app (iOS | Android), I don't have to worry about where I can find space to store all these books, though. Not all the books on the Kindle store are good for Christians, but you can research and get recommendations from respected pastors or friends (or on Crosswalk Books).
Cost: Free (but you'll have to buy most of the books)
Also consider: LifeWay Reader, NOOK
Social Media App(s) of Choice
I confess that this is something of a copout, but everyone has an opinion on what the best social media app is. Me? I prefer the much-neglected Paper app from Facebook (iOS), but others stick with the basic Facebook app (iOS | Android). Some swear by Instagram (iOS | Android) or Twitter (iOS | Android) or WhatsApp Messenger (iOS | Android). Whatever network you prefer, there's an app for that… or more.
Cost: Free for most (often at the price of privacy, though)
Also consider: Saving all your free time by not getting one of these
Netflix
Several years ago, my wife and I cut the cable on cable for good—mainly because we couldn't justify spending so much on something that we never used. We switched to Netflix (iOS | Android) and haven't looked back. Make sure you take a look at reviews before you dive into a movie or show on there, but you'll find a great deal of family safe entertainment, such as VeggieTales in the House.
Cost: Free app, but you'll need a monthly subscription starting at $7.99
Cozi
These days, families seem to fly in all directions at once. But with Cozi (iOS | Android), that busyness doesn't have to mean chaos. The app allows you to coordinate schedules with every member of the family. You can also share grocery lists, prayer requests, and to-do lists in real time.
Cost: Free, but you can upgrade to a premium version
Also consider: Apple Calendar, Google Calendar
Bonus Suggestions
Angry Birds (iOS | Android): The game that famously paired birds, catapults, and pigs
Garage Band (iOS): Make music on the go
Weather Channel (iOS | Android): Simple way to check the weather from your toasty bedroom
Spotify, Last.fm, Beats: Music streaming services for every taste
iBelieve (iOS): Daily articles, blog posts, videos, and devotionals for Christian women