10 Reasons to Embrace the Season of Life You're In
Lara Casey

laracasey.com

Updated

Jul 05, 2017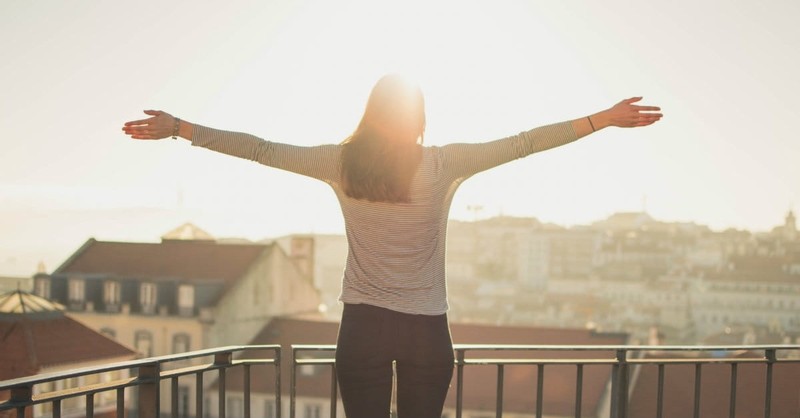 Maybe you're in a season of transition, grief, conflict, illness, unanswered prayers, new challenges, or just trying to get by. Maybe you can't imagine how this particular season could be a blessing in disguise. I have a not-so- secret secret to share with you. Do you know where seeds begin to sprout?
In the dirt.
We dismiss the dirt and the mess as bad, trying to keep it off our hands and out of our homes. But dirt holds a certain magic, cradling new life. Your past mistakes, your heartache, your circumstances, and the tension you feel right now in your season—every bit of it is part of your growing ground.
Whatever season you're in, there's one way to do your season well: embrace it. Now, embracing your season doesn't mean you have to love it; it simply means letting it be. The word amen offered at the end of a prayer means "let it be." In whatever season you're in, and when the new one comes, practice saying, Amen, Lord. Let it be. Open your heart and your hands to what He has for you.
If you need more convincing, here are ten reasons to embrace the season you're in:
1. Your season may turn into a time of growth if you are willing to dig in right where God has you.
Fighting the seasons is like wearing shorts in the winter.
2. Your season could give your faith deeper roots.
I have found that when I'm deep in a hard season, I rely on the Lord more. This leads me to deeper peace and faith as I seek Him in prayer and in His word. My faith gets rooted.
3. Your season might be preparing you for what's next.
After a hard season of grief following a miscarriage, we found ourselves with unexpected open time and space in our lives where we thought there would be a new baby. The grief was heavy and hard, but the Lord had a plan. In that season, He grew community around us. In our unexpected open time, we shared meals with friends and grew closer with our church family. The community that grew out of that season prepared us for what was next: adopting a new baby and welcoming another within six months of each other. God knew we would need strong community around us to weather that season, and He provided.
4. Your season might surprise you!
Fighting your season and grumbling in your heart might make you miss the good things God is trying to get you to see: perhaps new opportunities, new relationships, new paths, or new dreams that are far better than anything you could imagine.
5. Your season may give you a front row seat to God's grace power in what feels imperfect.
Grace isn't something we do; it's something we receive. When I take a leap of faith and step into the dirt with God, right where He has me, I get to see His grace in action over and over as the things that were lifeless are given new, deep roots. No perfection required.
6. Your season may have something to not only to teach you, but also to teach someone else.
Fruitful relationships aren't about us, and perhaps that trial you are going through was meant to grow you and others. After the season of our miscarriage, I was able to connect with other women who have experienced loss in ways I never could have before. It was an unexpected blessing!
7. Your season may bring life-giving memories later on.
When I think back to the sleepless days of having a newly adopted newborn and a very hungry six-month-old, I remember how challenging it was but I also remember that time of bonding with these two new little people. I'm grateful for those little glimmers of light in what felt dark.
8. Your season may fly by when you begin to see it as a gift.
Now, let me say that this is hard to do. Rejoicing in our affliction is incredibly challenging. But, God can help us. When we intentionally praise God in our hard seasons, the lights begin to turn on. We begin to see our season through His eyes and our complaining turns into trust. When my faith is being deepened, and new joy is blooming, I often want to freeze time.
9. Your season may teach you an essential life skill: how to embrace change.
To grow what matters in your life, just as you grow flowers in a garden, get your hands dirty, digging in right where you are. Growing what matters takes doing something that is counterintuitive to how we usually operate: embracing change. We choose to embrace change, imperfect progress, and imperfect circumstances, and we trust that "in all things God works for the good of those who love him" (Rom. 8:28 niv). Sometimes God is showing us His love more through what feels hard than through what feels easy.
10. Your season may help you come alive!
God intentionally created us to grow, change, and learn over time, through different seasons—not all at once. The truth is, I'm fearfully, imperfectly, and wonderfully made. And so are you. There have been many times of transformation in my life—not a single, all-at- once event—all leading me closer to the woman God created me to be. Like layers of petals that come undone over time to reveal a fruitful center, I've been in a continual state of coming undone. It turns out that coming undone is part of coming alive.
Your season will not last forever, but it might have something really good for you that you don't want to miss by fighting the season you're in, fighting the changes, or fighting what feels imperfect. Dig in right where you are.
For everything there is a season, and a time for every
matter under heaven:
a time to be born, and a time to die;
a time to plant, and a time to pluck up what is planted.
—ECCLESIASTES 3:1-2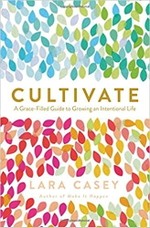 Lara Casey is a mom to three (one through the gift of adoption), a grateful wife, and a believer in the impossible. She created the PowerSheets grace-filled goal setting planner and the Write the Word journals, and she founded Southern Weddings Magazine a decade ago. Lara is also the author of Make It Happen: Surrender Your Fear. Take the Leap. Live On Purpose. Check out her newest book, Cultivate! She lives in Chapel Hill, NC, and loves getting her hands dirty in the garden. 
Image courtesy: Pexels.com
Publication date: July 5, 2017