10 Ways Your Tattoo Can Be a Testimony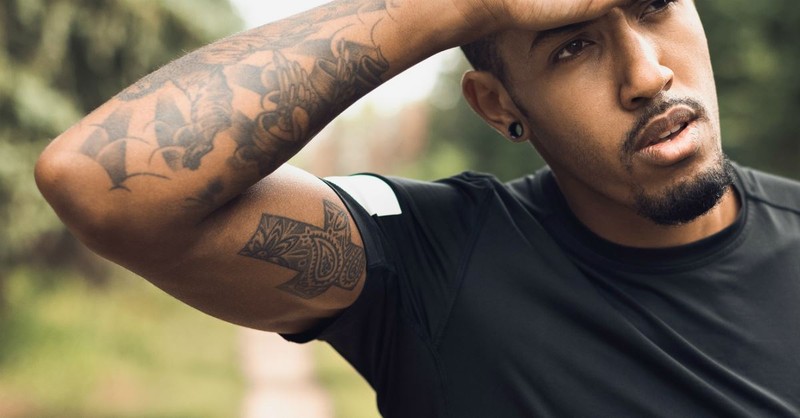 Although in the past the church had a strong stance against tattoos, it seems now almost every worship leader and youth pastor has a Greek word or cross of some sort of his or her forearm in permanent ink.
As is the case with Christian yoga and Christian rock music, a Christian can use most art forms as a form of testimony, and tattoos do not stand as an exception.
f you want to get a tattoo etched on your body, or already have, consider the following ten ways to use it as a statement piece of your testimony:
Photo Credit: ©GettyImages/Milkos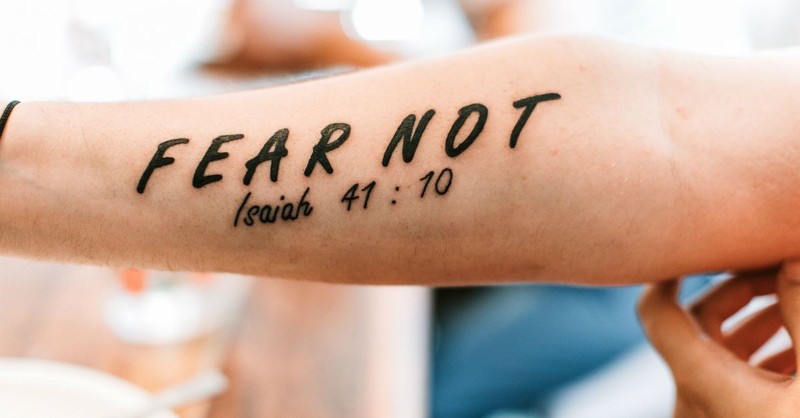 1. Bible Verses
If you ask any Christian if they have a favorite Bible verse, most often, they will have one at the ready. For instance, I always answer Colossians 3:17. Often Bible verses, passages, or even a phrase from a section of Scripture can have an indelible impact on a believer's journey.
A believer can commemorate this verse through a tattoo. If they have Psalm 23 or Hebrews 11:1 stamped onto their foot or arm, those verses could have helped them through a spiritually difficult time.
2. Greek and Hebrew Words
Shalom, logos, doulos...these may all sound like words from a first semester New Testament class at a Bible college.
But the truth is, these words in Hebrew and Greek, languages of the Old and New Testament, have impacted the lives of theologians, seekers, and Christians throughout centuries. Not only does this indicate that God's word can transcend and speak through all languages (1 Corinthians 14:10), but it nods back to the origin of our Christian faith.
It's a piece of history, linguistics, and ancestry, all wrapped into one.
Photo Credit: ©Unsplash/James Coleman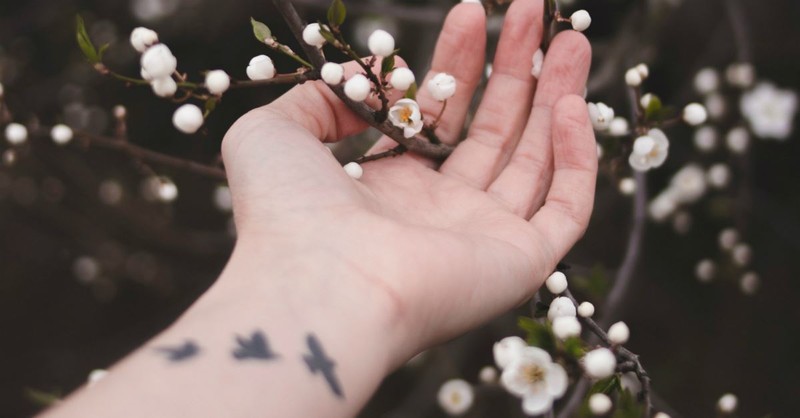 3. Testimony-Specific Symbols
Rain can mean something to one Christian. To another, an anchor pulls at the heart more than the weight of an entire ship.
The Bible is fraught with symbols. A lion would mean something very different to Daniel than to John, but each came away from that symbol with a story about God's grace.
Tattoos can work the same way. If you see a believer with a tattoo of a music note, lion, flower, etc., ask them about it.
It may not necessarily be linked to their testimony, but if it is, they will likely have a wonderful story to tell about God's grace.
4. Conversation Starters
Although I don't personally have tattoos due to a severe fear of needles, my roommate and brother have several. Whenever they get a new one, this prompts the question (from myself and strangers), "So what does that mean?" or "Why did you get it?"
Tattoos take a financial and physical investment, and whoever receives one usually put a lot of thought into that transaction.
Philippians 4:8 encourages Christians to think about pure and noble things. If a believer centers his or her thoughts on such things, and a tattoo results, an incredible conversation starter could follow from that experience.
Photo Credit: ©Pexels/Dominika-Roseclay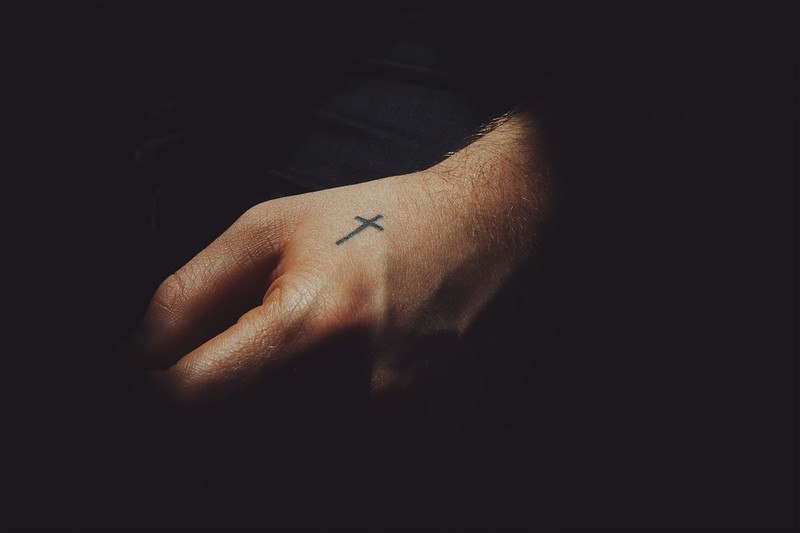 5. Crosses
Crosses can remind Christians of a number of things:
The need to die to our sin nature every day (Matthew 16:24)
God's saving work through his death on the cross and resurrection
The assurance that death is not the end (Matthew 16:25)
If a Christian chooses to have a cross tattooed on himself or herself, she acknowledges these truths. Granted, not everyone who receives a cross tattoo has the saving grace of God (just as not everyone who wears a cross necklace is a Christian). But even if the person does not profess faith in Jesus Christ, a conversation about their tattoo can segue into a conversation about the possibility of them doing so in the future.
6. Color Symbolism
Throughout the ages, colors have played a significant role in the telling of stories. Throughout the Bible, color symbolism plays an important role. Red tends to signify sacrifice and the shedding of Jesus' blood on the cross. Purple can symbolize royalty. Gold can point to heaven.
We have exercised this acknowledgement of color symbolism even through evangelistic efforts such as the wordless book, which we may have encountered at Vacation Bible School or in a Sunday School class, in which each of the pages (a blank, colored page) symbolized something in the redemptive story of God's grace.
The same can work for tattoos.
A person may choose to use a certain color to add a deeper meaning to the tattoo.
Photo Credit: ©Unsplash/Jon Tyson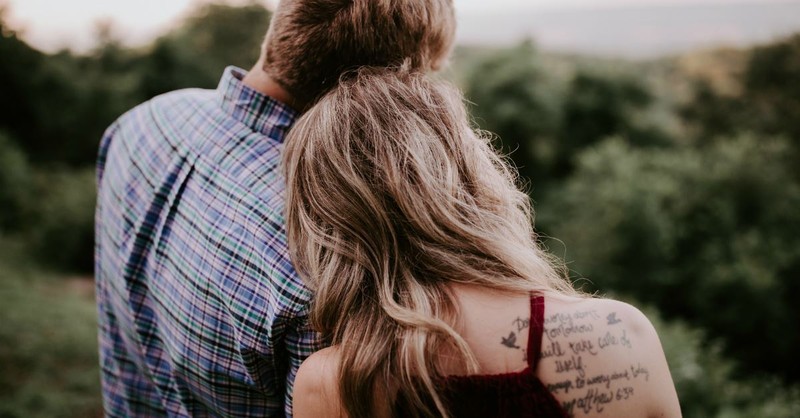 7. Holy Reminders
It's a bit harder to disobey a verse like Ephesians 4:22 if you have it permanently stamped onto your skin.
As Christians who live in a fast-paced world, we can often operate based on an out of sight, out of mind mentality. If we don't see our devotional book on our nightstand in the morning, we may forget to read that day's reflection. If we don't see a Bible in the same room we're scrolling on the computer for things we shouldn't be looking for, we may forget to close that tab.
But if we bind these words on our hands and heart in a more literal sense (Deuteronomy 11:18), we will have a harder time ignoring the truth. In fact, people in the New Testament often took the words of Deuteronomy 11:18 to heart. They would literally, by means of phylacteries, strap words of Scripture to their foreheads and arms.
 It meant that much to them that they needed a physical reminder.
8. Art Form
See if any of you Bible trivia scholars can recognize these two names:
Bezeal and Aholiab (Exodus 31:1-11).
They're not exactly Moses when it comes to name recognition, but God saw an important purpose for them during the construction of the Tabernacle, God's house during the Old Testament, prior to the building of the temple.
For one of the most important construction projects in Israel's history, God decided he needed skilled craftsman to design works of gold, silver, and bronze, and to create some of the most important holy artifacts such as the golden lampstand and the altar of incense.
God employs the artisans to worship him through his craftsmanship; to take part in the bigger picture, in bringing heaven down to earth.
I know several Christians who work as tattoo artists, several of which have immense, God-gifted skills. They can bring a piece of heaven to earth through their craftmanship. Just like He had done with Bezeal and Aholiab. Speaking of the Old Testament...
Photo Credit: ©Unsplash/Hannah Busing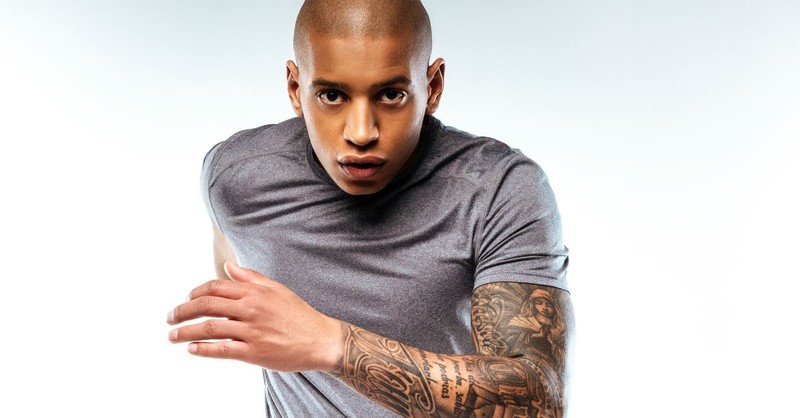 9. Kickin' it Back to the OT
When arguing against Christians getting tattoos, believers can often cite Leviticus 19:28, which seems to indicate that God doesn't want His people to cut their bodies in any way (piercings, etc.) and get tattoos.
One, of course, must consider the cultural contextual clues for this rule. Several of the Old Testament laws just applied to that cultural context (as do some of the New Testament). I don't know about you ladies, but as I write this article, I have a braid in my hair (1 Timothy 2:9) and my ears pierced.
But the existence of Christian tattoos can also serve as a reminder that the old covenant in the Old Testament, the one that required the Israelites to follow laws such as avoiding tattoos, has passed away thanks to God's work on the cross and through his resurrection.
10. Testimony to Tattoo Artists
Although I do know several Christian tattoo artists, not everyone who takes up the profession also takes up a daily cross.
It takes several hours to get a tattoo, and that leaves lots of time to converse with the artist and share the reason why you're getting a tattoo, or aspects of your testimony. God calls us to preach the Gospel to the ends of the earth in the Great Commission, and sometimes the end of the earth might just be that tattoo shop on the corner of the street downtown.
So whether you want to get a tattoo, or your friend wants to take you along for moral support, make use of those several hours. You might strike up a good conversation that could lead to a life-changing experience that can stick with that artist longer than permanent ink.
---
Hope Bolinger is a literary agent at C.Y.L.E. and a recent graduate of Taylor University's professional writing program. More than 300 of her works have been featured in various publications ranging from Writer's Digest to Keys for Kids. She has worked for various publishing companies, magazines, newspapers, and literary agencies and has edited the work of authors such as Jerry B. Jenkins and Michelle Medlock Adams. Her column "Hope's Hacks," tips and tricks to avoid writer's block, reaches 2,700+ readers weekly and is featured monthly on Cyle Young's blog, which receives 63,000+ monthly hits. Her modern-day Daniel, "Blaze," (Illuminate YA) comes out June 3, and is up for preorder now. Find out more about her here.
Photo Credit: ©GettyImages/Zinkevych
---