12 Reasons You Might Think You're a Christian
Dr. Audrey Davidheiser

Crosswalk Contributing Writer

2023

17 Mar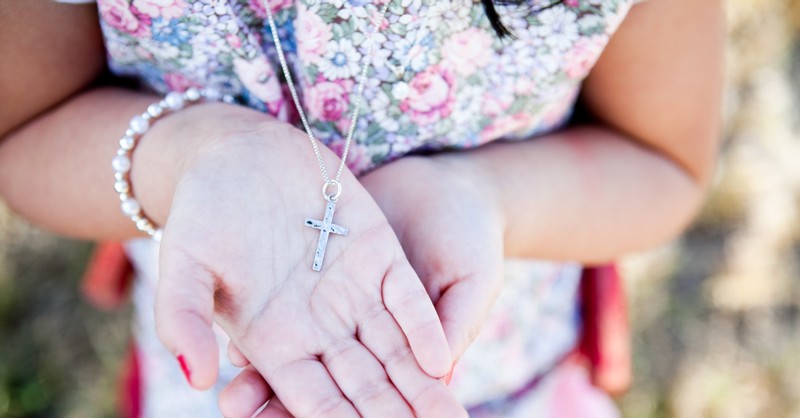 Outrageous inflation rates. Derailed trains emitting toxic chemicals. North Korea launched an intercontinental missile. The ongoing war in Ukraine. The massive earthquake in Turkey destroyed over 47,000 lives.
These perilous times (2 Timothy 3:1-5) motivate me to ask you a personal question.
Are you a Christian?
No matter your answer, God loves you the same. But there are things He has promised He'd do only for His children. A massive one includes the assurance that no matter how dangerous the world gets, you will remain safe and secure (Psalm 91:1). Another prime promise—the preeminent of all—includes the steel-solid assurance that once your tour on Earth expires, Heaven will welcome you.
So, let's return to this soul-searching question. How do you know you're truly a Christian? For instance, the following facts typically correlate with a Christian identity. However, just because you may participate in any of them doesn't make you a believer.
12 Reasons You Might Think You're a Christian
1. Born in America
Some have the notion that because America was founded on biblical principles, being born and raised here must make you a Christian (or Catholic).
2. Christian Caregivers
You may benefit from growing up in a family of Christians, but salvation is non-transferable. Even if your parents and entire family are "born-again" believers, as your own person, you need to decide on what to make of the Bible's claim that Jesus is God.
3. No Other Faith
Just because you don't follow any other religious or spiritual belief system doesn't make you an automatic Christian.
4. Church Attendance
While gathering with God's people is a crucial habit to cultivate, church attendance doesn't make you a believer. This is especially true given the grim reality of how some churches have morphed into centers for activism and/or social hubs rather than Holy Spirit-empowered ekklesia, the Greek word for an assembly of Christians gathered for worship.
5. The Chosen Fan
Real hope is rarer—and more attractive—than diamonds. Because creative Christians cull their inspiration from the Holy Spirit, their crafts often become vessels for hope.
This is why everyone (Christians and non-Christians alike) can derive comfort from faith-based content, including by watching the Chosen.
6. Reading the Bible
Since so few Christians read the Bible on a daily basis, it may be shocking to learn that non-Christians can be more devoted to the Holy Book. For instance, an atheist by the name of Lee Strobel perused the Word regularly. Nabeel Qureshy, who grew up believing Islam's indoctrination that Jesus was a mere prophet, did the same.
Their time in the Word drove both men to eventually profess Jesus as Lord.
7. Quoting the Bible
Unfortunately, even Satan does this very activity, like when he tried to tempt Jesus to sin (Matthew 4:5-6).
It's obvious Satan is not a Christian. Neither is any person who would twist Scripture to advance a diabolical purpose—for instance, a husband who brutalizes his wife while also yelling at her to submit, "like the Bible says."
8. Christians Galore
Maybe the majority of your friends are Christian. You work for a church, live in a Christian neighborhood, and teach—or enroll—at a seminary. But none of these things, in and of themselves, make you a believer in Jesus Christ.
9. Generous Giving
Christians are taught to tithe (Malachi 3:10-11) and give (2 Corinthians 9:7). However, Christians are not the only ones who practice this self-sacrificial act. Muslims do too, as do philanthropists and those who have learned that giving generates a great payoff.
10. Respect for Jesus
Others may have a bone to pick with Jesus, but not you. You respect Him as a wise sage and founder of a world religion. I'm grateful for your positive view of Jesus, especially since so many profane His name. However, respect for Jesus alone isn't enough to qualify you as a believer.
11. Infant Confirmation, Baptism, or Dedication
If you went through confirmation or baptism as a child, someone else—likely an adult who had authority over your life—made the decision regarding this religious ritual. Now that you're capable to make informed decisions, however, it's important to weigh these issues for yourself.
Do you believe Jesus is the only true God?
Or do you believe there is one God, but prefer not to squabble over the identity of the Divine?
Are you willing to discard any other worldviews to embrace biblical path?
Your answer to these questions will help determine whether you're a Christian or not.
12. Celebrate Christmas
Each year Open Doors releases a list of the top 50 countries persecuting Christians. At the time of this writing, Indonesia ranks 33rd on the organization's World Watch List.
One recent example involves a mob that forced a church service to disband.
Even with this hostile detail, however, Indonesia remains open to Christmas. Malls in its capital city, Jakarta, sport towering Christmas trees and holiday trinkets every December. The first time my husband witnessed this phenomenon, he was tickled to see banners wishing mallgoers "Merry Christmas!" while carols on the Christ child's birth crooned in the background.
So, no, just because you celebrate Christmas doesn't make you a Christian.
Who Is a Christian?
Romans 10: 9-10 provide the answer: "If you confess with your mouth, 'Jesus is Lord,' and believe in your heart that God raised Him from the dead, you will be saved. For with your heart you believe and are justified, and with your mouth you confess and are saved."
In other words, the following steps will cement your identity as a believer in Jesus Christ:
Believe that God raised Jesus from the dead
Vocalize that Jesus is your Lord.
Once you've done both, your first prayer as a Christian can be to ask God to forgive your sins. Feel free to quote 1 John 1:9 at Him as you do so. This verse promises that if we confess our sins, He will wipe them clean.
Consider it forever gone.
Let's pause so you can take the time to implement these important steps.
Done?
Hallelujah and high five! Your ticket to Heaven is hereby confirmed (John 3:16). Don't rush to get there, though, because there are things you can accomplish down here. Ephesians 2:10 states, "For we are God's handiwork, created in Christ Jesus to do good works, which God prepared in advance for us to do."
Your life has a purpose. The following is a snapshot of what it may be:
Introduce others to Jesus.
What would you do if you found a new bistro offering delicious food at an unbeatable price? If you're like me, you'd be ecstatic to share this news with loved ones. You want them to share your delight, right?
The same goes with your faith. Since there's no other name that can save us (Acts 4:12), now that you're a Christian, let others hear your testimony.
Utilize your talents for others.
The generous God gifted all of us with talents. Whatever your natural abilities are, cultivate those gifts to glorify your God and benefit others. (If you don't know your calling, inspect the desires of your heart for clues.)
Encourage the downtrodden.
This can vary in terms of your level of investment, from relatively light—such as cooking a hearty chicken soup for your sick neighbor—to more sacrificial, like giving to a ministry.
Welcome!
Before we end, I'd like to be the first to celebrate your new identity as God's child. Please find a Bible-believing church and get plugged in.
Oh, and please notify me if you decided to follow Jesus while reading this article.
Welcome to God's family!
Photo Credit: ©Getty Images/DCINK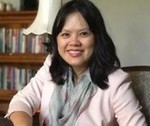 Audrey Davidheiser, PhD is a California licensed psychologist, certified Internal Family Systems (IFS) therapist and IFSI approved clinical consultant, as well as author of Surviving Difficult People: When Your Faith and Feelings Clash. After founding and directing a counseling center for the Los Angeles Dream Center, she now devotes her practice to survivors of trauma—including spiritual abuse. Visit her on www.aimforbreakthrough.com and Instagram @DrAudreyD.