3 Essential Reasons to Obey Jesus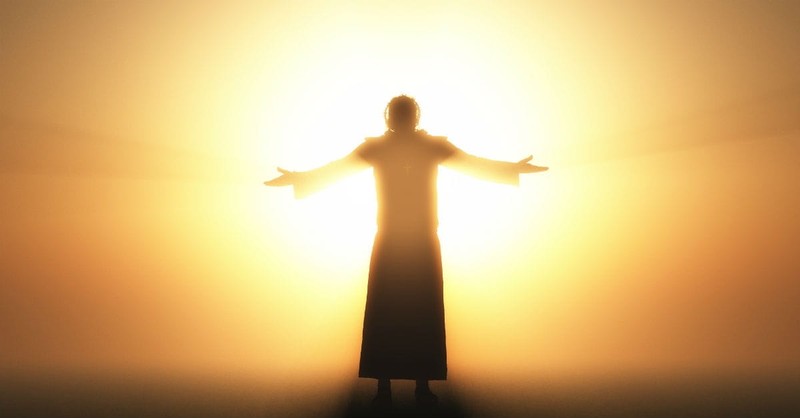 This post is adapted from The Lordship of Christ: Serving Our Savior All of the Time, in All of Life, with All of Our Heart by Vern S. Poythress.
Why should we endeavor to obey Christ comprehensively? Why should we serve him in every area of life? There are many reasons. I will mention a few.
1. Christ Is Universal Lord
The first and most obvious reason is that Christ is universal Lord. If he is Lord of all, he is Lord over business and work and education and science and home life. The business owner is not an absolute owner but a subordinate owner, a steward. God owns all things. He has given gifts to human beings, as a trust. We are managers of God's estate, so to speak. This also means we are managers of Christ's estate, since he is God and, as man, he has inherited the world: ". . . but in these last days he has spoken to us by his Son, whom he appointed the heir of all things" (Heb. 1:2). Each worker is to be working at the tasks assigned to him by the Lord, within the context of God's providence: ". . . he upholds the universe by the word of his power" (Heb. 1:3).
The obligation to serve Christ is even more obvious when applied to Christians. Genuine Christians are those who have trusted in Christ. Because of that trust, they have submitted themselves to his lordship. They have confessed that "Jesus is Lord" (Rom. 10:9). Consequently, they are "servants" of Christ or "slaves" of Christ (Rom. 1:1; 1 Cor. 7:22). The key word in Greek for servant or bondservant or slave is doulos. In its ordinary use in the Roman Empire, it describes those who were legally bound to serve their masters until their release.
Of course, with a human master the position of being bound to serve could be onerous. Servants suffered under oppressive masters. By contrast, Christ's lordship is entirely good. His servants can and should delight to serve him.
We need to consider seriously the depth of obligation involved. When anyone becomes a follower of Christ, he gives up his own life completely (Luke 14:25–33). He no longer has a life "of his own." He is never off duty: "So you also, when you have done all that you were commanded, say, 'We are unworthy servants; we have only done what was our duty'" (Luke 17:10).
The follower of Christ must be a follower all the time. Of course the meeting in church on Sunday is particularly important. We meet to celebrate the Lord's goodness, to hear his Word, to meditate on his character, to give thanks to him, to confess our sins, to receive forgiveness, to receive his power through the Holy Spirit, and to recommit ourselves to serving him. But our service to the Lord continues all week long. The Christian who works during the week is serving Christ.
2. Love for Christ
Another reason for service is that we love Jesus Christ. "We love because he first loved us" (1 John 4:19). Jesus says, "If you love me, you will keep my commandments" (John 14:15). Loving Christ is a form of loving God, as described in "the great and first commandment": "You shall love the Lord your God with all your heart and with all your soul and with all your mind. This is the great and first commandment" (Matt. 22:37–38).
In these verses Jesus repeats a central commandment given in the Old Testament law in Deuteronomy 6:5. In both the Old Testament and the New, the commandment is comprehensive in its reach and its intensity. Love is to be "with all your heart and withall your soul and with all your might" (Deut. 6:5). This comprehensive reach is reinforced by the first commandment within the Ten Commandments: "You shall have no other gods before me" (Ex. 20:3). God deserves our complete allegiance. We are not to divide it with anything or anyone else. The second commandment reminds us of this same commitment by saying that God is a "jealous" God, who does not tolerate idolatry (Ex. 20:5).
If we love God, we should love him comprehensively, and we should love him at every moment. Consequently, we should serve him at every moment.
All this language can sound burdensome to people who desire autonomy. But it is not burdensome in and of itself. God is worthy of love. He is supremely lovely. And Christ, the only Son of God, is supremely lovely. He has shown his love in saving us and justifying us by his grace. We respond in gratitude for his love (Rom. 5:8; Rom. 8:32; 1 John 4:7–12).
In addition to all this, Christ has promised to be present with us. He is present through the Holy Spirit, whom he has given us. Through his presence he transforms us and empowers us for continual service (Matt. 28:20; Rom. 5:5; 2 Cor. 3:18).
Our love does not become perfect within this life. We still fall into sins. But Christ offers forgiveness when we confess our sins (1 John 1:9).
3. The Joy of Serving Christ
Discussions of people's duty sometimes sound burdensome. But, according to Scripture, our duty is not burdensome when we are in fellowship with Christ.
For this is the love of God, that we keep his commandments. And his commandments are not burdensome. For everyone who has been born of God overcomes the world. And this is the victory that has overcome the world—our faith. Who is it that overcomes the world except the one who believes that Jesus is the Son of God? (1 John 5:3–5)
Jesus promises us joy in serving him: "These things I have spoken to you, that my joymay be in you, and that your joy may be full. This is my commandment, that you love one another as I have loved you" (John 15:11–12). To outsiders looking at Christian discipleship, it can seem like we are sacrificing everything and giving up any prospect of happiness. The mystery of service is that, in giving up everything, we receive everything that matters.
Whoever seeks to preserve his life will lose it, but whoever loses his life will keep it. (Luke 17:33)
Whoever loves his life loses it, and whoever hates his life in this world will keep it for eternal life. If anyone serves me, he must follow me; and where I am, there will my servant be also. If anyone serves me, the Father will honor him. (John 12:25–26)
For what will it profit a man if he gains the whole world and forfeits his soul? Or what shall a man give in return for his soul? (Matt. 16:26)
Content taken from The Lordship of Christ: Serving Our Savior All of the Time, in All of Life, with All of Our Heart by Vern S. Poythress, originally appearing on Crossway's blog, ©2016. Used by permission of Crossway, a publishing ministry of Good News Publishers, Wheaton, Il 60187.
Vern S. Poythress is professor of New Testament interpretation at Westminster Theological Seminary, where he has taught for nearly four decades. In addition to earning six academic degrees, including a PhD from Harvard University and a ThD from the University of Stellenbosch, he is the author of numerous books and articles on a variety of topics, including biblical interpretation, language, and science. His most recent book is The Lordship of Christ: Serving Our Savior All of the Time, in All of Life, with All of Our Heart.
Publication date: June 24, 2016