3 Hard Truths Your Sin Reveals about You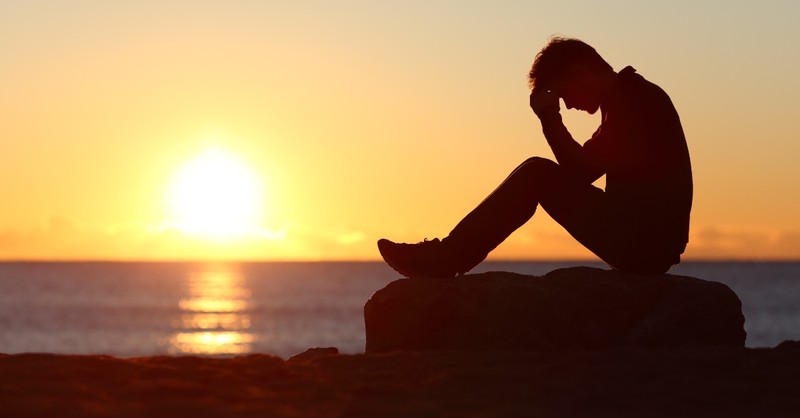 For a few moments I want to talk about sin. I want you to consider sin in a different light, perhaps in a way you have not thought about it before. There are three things that sin reveals about you which I am about to share. I admit these truths may hurt, but if embraced they will ultimately help you see your sin in a different light and hopefully deal with temptation more effectively.
What Type of Sin Am I Talking about?
For this conversation I want to put sin into two categories:
1. Reactional Sin
Reactional sin is sin that happens in a moment. This occurs in an instant and is something you did not foresee happening. Let me give you an example of reactional sin.
I rented a car one time which was a little old and had been through the rental car rigors. There was some damage on the car and the agent assured me when I rented it, the damage on the car would not be a problem. After beginning my trip, I noticed the car had some mechanical issues, so I decided to switch the car at a location different than the one I rented it because I was already into my trip at the time. When I got to the counter, they attempted to help me but then they said they were going to charge me for the damage on the car because it was not noted on the rental contract. At that point, I got upset and I did not speak to the rental agent so pleasantly.
I reacted to what was happening in the moment and my reaction was not proper. I had no intention of responding this way before I got there, but I got caught up in the moment. We have all had these types of occasions where our behavior in a point in time did not reflect Jesus Christ, and mine did not on that day. Typically, right after these events there is conviction and repentance, which I did.
However, this type of sin is not the type I am talking about. Where I want to focus is the second category of sin.
2. Pre-Meditated Sin
This type of sin is just as it says, sin that you have thought about, possibly even planned, prior to indulging in it. This is not a reaction in the moment but intentional behavior. For example, a person doesn't just wake up one day and say I am going to cheat on my spouse. They think about it, ponder it, and then ultimately indulge in it. This is what James talks about when he said this:
"But each person is tempted when they are dragged away by their own evil desire and enticed. Then, after desire has conceived, it gives birth to sin; and sin, when it is full-grown, gives birth to death" (James 1:14-15).
When you engage in this type of sin, you have thought about it and decided to commit the sinful act. To clarify, pre-meditated does not mean you planned it for a very long time, it just means you thought about it before you did it and chose to do it anyway. When you consider this type of sin, there are three things this reveals about you.
3 Things Pre-Meditated Sin Reveals about You
1. You Don't Trust God
To help bring this point home, I am going to return to one of the most well-known stories in the Bible, that is the story of Adam and Eve. Let me remind you of the instruction God gave them.
"And the Lord God commanded the man, 'You are free to eat from any tree in the garden; but you must not eat from the tree of the knowledge of good and evil, for when you eat from it you will certainly die'" (Genesis 2:16-17).
Just a reminder, here is what Adam and Eve did a while later.
"When the woman saw that the fruit of the tree was good for food and pleasing to the eye, and also desirable for gaining wisdom, she took some and ate it. She also gave some to her husband, who was with her, and he ate it" (Genesis 3:6).
I want you to pay attention to the reasons they decided to eat the fruit. They ate it because it looked good to their eye, and they felt like they were missing out on something. They believed God was holding out on them. When they ate the fruit, they were telling God we don't trust you. Every time we engage in pre-meditated sin, we are telling God we don't trust you.
You would think this tree was the only tree in the garden that had fruit that was pleasing to the eye and good for food, but it wasn't. Look at this verse from Genesis 2.
"The Lord God made all kinds of trees grow out of the ground — trees that were pleasing to the eye and good for food…" (Genesis 2:9).
God had provided plenty of fruit, but that wasn't enough. When we indulge in sin, we are telling God what you have given me or provided for me is not enough, I must have more.
The one who cheats on their spouse tells God I don't trust the one you gave me; I must have more. The one who is dishonest on their taxes is telling God I don't trust your ability to provide. The one who lies does not believe the truth will set them free. Regardless of the pre-meditated sin, when you engage in it and do the opposite of what you know God has instructed you to do, you are telling God I don't trust you.
2. You Don't Believe God
The second thing your pre-meditated sin says is you don't believe God. The fact is all sin has consequences. Adam and Eve's sin had consequences, and they knew the consequences ahead of time, yet they ate the fruit anyway. Even though the serpent deceived Eve, the decision to eat the fruit tells me they did not believe what God told them.
We don't often think of sin in this light, especially with pre-meditated sin. The truth is the reason most people end up indulging in pre-meditated sin is because they believe they are not going to get caught in it. They know it's wrong, but they do it anyway, thinking no one will ever find out. Here is what God has declared in his word.
"There is nothing concealed that will not be disclosed, or hidden that will not be made known. What you have said in the dark will be heard in the daylight, and what you have whispered in the ear in the inner rooms will be proclaimed from the roofs" (Luke 12:2-3).
Jesus is saying to the ones who engage in pre-meditated sin and continue to do so, eventually what you do in the dark will come to light. Those who choose to continue in sin simply don't believe this to be true. Regardless of how much you cover your tracks, if you continue to live in pre-meditated sin, you will eventually be found out. Those who choose to continue anyway simply don't believe what God has said.
3. You Don't Love God
Perhaps the part about this that stings the most is this one. People who engage in pre-meditated sin are in that moment telling God I don't love you. I know that is a hard statement but look at these words from Jesus.
"Whoever has my commands and keeps them is the one who loves me…" (John 14:21).
We demonstrate our love for Jesus by doing what he has asked us to do. When we choose to sin, in that moment we are telling God I don't love you right now. I know these words hurt and seldom do we connect our obedience to our love of God, but Jesus did.
To go back to an example I used earlier, I have heard people who cheat on their spouse say, "I know this is wrong but I still love my spouse." My response is – really! Can you truly say you love your spouse in the moment you are cheating on them? That is not love. You may not want to hear it, but in that moment, you are not demonstrating love. The same is true when you choose to sin against God. The moments where you choose to engage in sin, you are telling God I don't love you.
What Do We Do with This?
My purpose in writing this is not to condemn you, so I hope you don't feel that way. However, if you are involved in a sinful lifestyle, hopefully this would lead you to repentance. My sincere desire is to help you understand what sin is, what it represents, and why we need to do everything we can to avoid it. If we can recognize when we choose to sin, it speaks to the quality of our relationship with Jesus, then maybe we will re-examine our choices and make better ones.
If it is your desire to really trust God, believe God, and love God, then you must do everything you can – with the help of the Holy Spirit – to avoid sin at all costs. This may require you to run from some situations, separate yourself from some people, or let go of some things. But if you truly are striving to keep sin out of your life, you will do whatever you must do because your relationship with God is that important to you. Your attitude and choices surrounding sin will reveal everything you need to know about how important that relationship really is in your life.
More from this author
5 Markers of Spiritual Maturity
7 Powerful Things the Cross Reveals about God's Character
5 Biblical Ways to Test the Spirits

Photo credit: ©Getty Images-AntonioGuillem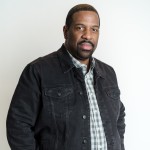 Clarence L. Haynes Jr. is a speaker, Bible teacher, and co-founder of The Bible Study Club. He is the author of The Pursuit of Purpose which will help you understand how God leads you into his will. He has also just released his new book The Pursuit of Victory: How To Conquer Your Greatest Challenges and Win In Your Christian Life. Do you want to go deeper in your walk with the Lord but can't seem to overcome the stuff that keeps getting in the way? This book will teach you how to put the pieces together so you can live a victorious Christian life and finally become the man or woman of God that you truly desire to be. To learn more about his ministry please visit clarencehaynes.com.